Camp Hill Antique Centre
Brisbane's largest antique centre
For all of us who pine for the good old days, vintage haven Camp Hill Antique Centre will have you exclaiming, "Eureka"! Formerly known as Woolloongabba Antique Centre, the new location and Planet Theatre building has been fashioned into Brisbane's largest antique centre. Boasting an emporium filled with bespoke antique collections, treasures and unique finds, Camp Hill Antique Centre exudes exquisite charm and character that takes our breath away!
Bringing in 70 individual traders ranging from professional antique and vintage dealers to inspired collectors under one roof, unearth rare gems as you browse through the gorgeous display of trinkets and one-of-a-kind pieces. With an inviting concept that allows one to be exposed to the defining looks of past eras, this boutique vintage mecca steps it up by having an in-house eatery!
A step into the Hollywood-inspired TART Café will bring flashbacks to the times when candy bars, diner booths and murals were all the rage. Dishing out milkshakes that bring all the boys to the yard, the café also whips up fresh and healthy fare, matched with sweet treats, pastries and cakes for the ultimate experience.
Also playing host to various craft workshops like rug and lampshade making, as well as teaching macramé. Discover how you can utilise recyclable materials and turn it into something fancy-schmancy! Ladies, be treated to old Hollywood Vintage styling workshops, and for the gents, a pop-up barbershop makes its rounds the 1st Sunday of every month, so stay tuned to their Facebook page to get first dibs on what's happening. Step back in time in this vintage vixen and be hooked for life. #love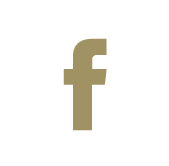 Share the Goodness...