Notice
Google Geocoding API error: The request was denied.












Temple Thai Milton
Mon - Fri, 11 - 11 | Sat, 3 - 11
Fresh, authentic Thai in Milton
You body is a temple, so treat it like the Wat Arun. This Park Road icon will impress your palate with fresh, authentic Thai. Build your own banquet to celebrate that special occasion. Set in stylish surrounds, enjoy the mood lit restaurant or leafy outdoor terrace with it's own bar. Yes, Tuk Tuk Bar is exotic and the perfect setting for every function up to 60 people. Hello outdoor party, with great tasty food, bespoke cocktails and fabulous staff. Lovingly run by locals Yuparat and Joel Palmer since 2012, Thai Temple will steal your heart and seduce your tastebuds for a lifetime affair of the palate. Bring your friends to the most authentic Thai bar in Brisbane. Kob khun ka!
* Wat Arun is the most famous and beautiful temple in Thailand!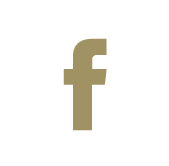 Inner City
p. 07 3369 8822
Share the Goodness...