Notice
Google Geocoding API error: The request was denied.
Merlo Coffee
h. Mon - Fri, 6 - 5 | Sat, 6.30 - 5 | Sun, 7.30 - 5
Perfect cup every time
It's been voted Australia's favourite coffee for good reason. Merlo is all about serving 'fresh espresso' and has been built by sourcing the best beans globally and combining it with the best 'coffee loving' team in the country. Merlo roast daily to ensure the freshest beans on the market, which guarantees you a perfect cup every time!
PS. With various locations in Brisbane (and all over Australia), there's a Merlo near you! Fly to Merlo's website for the low down.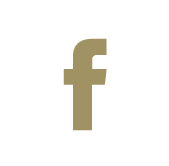 Inner City
p. 07 3257 0465
a.
104 McLachlan Street

,

Fortitude Valley
Share the Goodness...