Sunrise Boogie
Starting your day, the right way
It is said that the best time to get exercise is between 5 and 7 in the morning, to allow yourself to let go emotionally and physically and open yourself up to the new day.
Because of this, I woke myself up at 3am and dragged myself down to The Greek Club where MyStyle PR were hosting their latest event, Sunrise Boogie, which is a sneak peek into what they have in store for their Anti-Aging Expo later this year.
Though I find even setting my alarm at 6am enough of a struggle as it is, I knew that I wouldn't regret finding out what this awesome new experience was all about.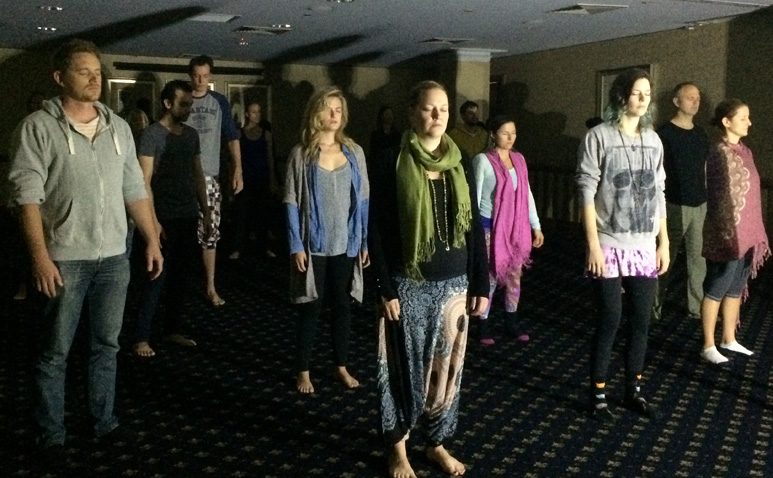 Starting at exactly 5.30am, before the sun had risen, people from all around Brisbane (and even a few from the coast!) got comfortable in the darkened room ready for Stage 1. This consisted of a 20-minute Gong Clearing by Leith James from Gong Sound Meditation, where beautiful noises emitted from the front of the room while we closed our eyes and shook our bodies to get rid of the bad vibes and let in the good.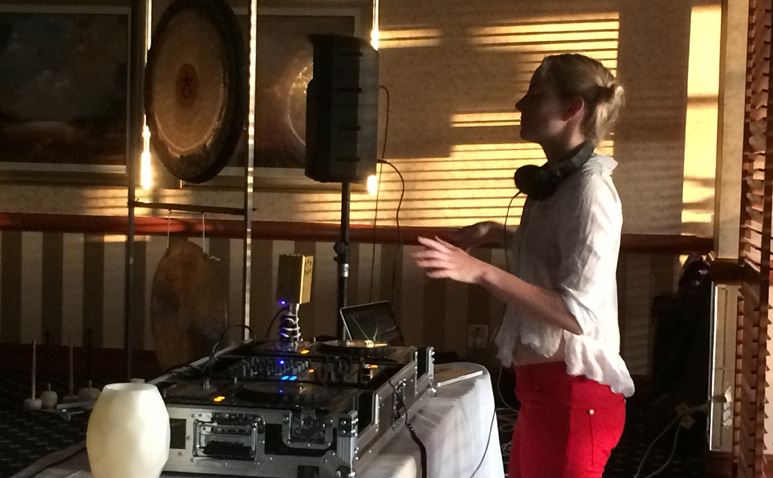 In one swift motion the Gong Clearing ended and the music started. Marlise O'Sullivan, both the founder and DJ of Sunrise Boogie flooded the room with eclectic beats and chill vibes for a full hour while we explored free movement around the room, to stretch out sore muscles and allow ourselves to be fully engrossed in the music as the morning appeared. While we danced the sun began to rise and came streaming directly into the room which proved to be a beautiful way to start the day.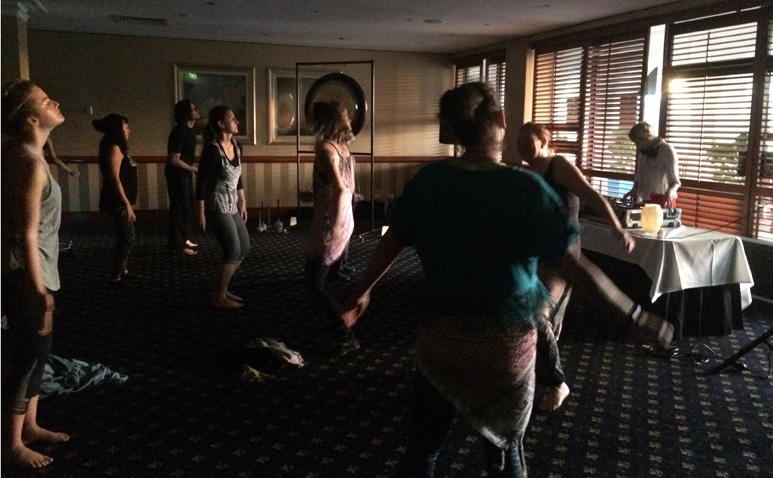 As the music faded we concluded the morning's session with 10-minutes of meditation where we reflected on what we had experienced and calmed our bodies and minds.
Following Sunrise Boogie, we were invited to drink Chai and chat with our fellow boogie buddies now that the sun had, in fact, risen. Here I saw ABC interviewing guests of the event and everyone socialising and discussing the mornings experience.
If someone had asked me a week ago to get up at 3am on Saturday morning I would have given them a strange look and told them to go away. However, having now experienced this awesome event, I may be slightly more open to being a morning person. Though, coffee will still be very necessary!
If you want to open yourself up to a world of relaxation and expression, Sunrise Boogie is the place to start. Everyone is welcome to give it a go and is encouraged to be themselves in this space. It is a fantastic way to start the day and puts you in a good place emotionally and physically to carry on with the day ahead.
This experience has definitely peaked my interest in what could be in store for their Anti-Aging Expo later this year. I don't know about you, but I am absolutely keeping an eye out for more awesome events like Sunrise Boogie!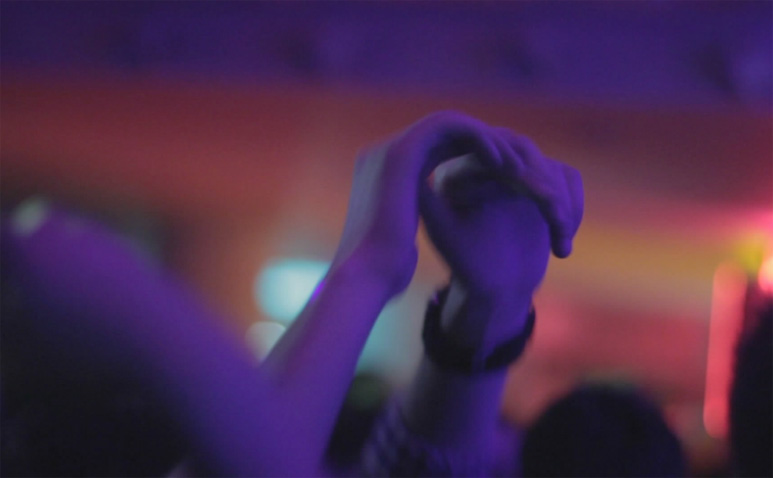 -
Most Photos by Nicole Dickson
About the Author
Dreams don't work unless you do.
I'm Nicole, I'm 20 and I'm an ambitious young woman just trying to make it in the world. My passions are public speaking, public relations and the arts (hey, it's got something to do with the public).
My life has always revolved around the arts and no matter where I am or which way I turn I will constantly find myself coming back to it, and I'm not complaining at all.
When I haven't got my head stuck in my laptop writing I like to travel as much as possible. I love experiencing new culture, art and fashion, whenever and wherever I get the chance. To learn is to grow and I intend to grow a little more every day.
I aim high and push hard. Working to do better each day and striving for success.
"Action is the foundational key to all success" – Pablo Picasso