Naughty In Noosa
10 Date Ideas That Are The Perfect Foreplay
Naughty In Noosa
Noosa, my fair friends, is the pièce de résistance of the Sunshine Coast. With its breathtaking ocean views, its indulgent and delectable assemblage of restaurants, and its abundance of retail therapy, Noosa is, by and large, a delight for the soul. This Summer, when the temperature climbs and you seek a little piece of paradise, pack the car, take your partner by the hand, and get yourselves ready for cheeky little trip northbound. It's time to get Naughty in Noosa!
Who Said Romance is Dead?
We all know that a little bit of foreplay goes a long, long way (ladies, am I right?), and what better way to do so than with some of Noosa's more romantic ventures.
Gondola River Cruise
As much as I'd love to just skip over to Italy (Gahhh, it would be so amazing), it's just not possible at the snap of a finger. Do not fret, dear romantics, because Noosa has you covered. Gondolas of Noosa offer some amazing, luxurious and stylish river cruises in the comfort of Venetian inspired Gondolas. Breakfast cruises, daytime cruises, and night cruises are available, along with a multitude of catering options. Sit back, sip your vino and snuggle into your lover while day fades to night and the stars come to play.
Private Beach Rides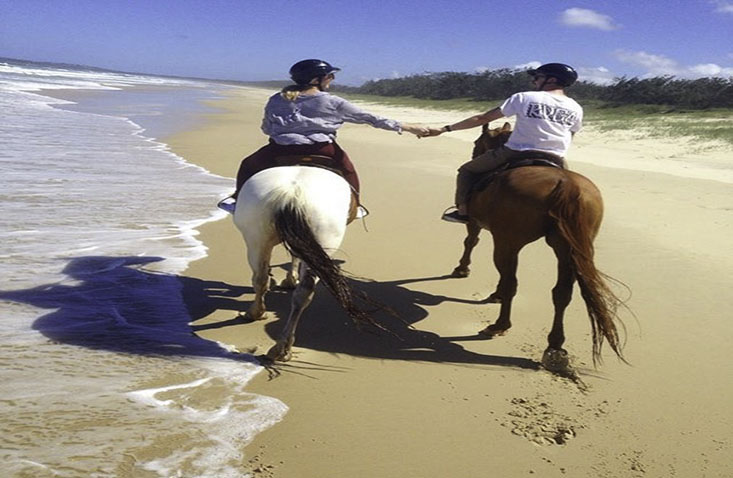 Imagine this: it's a gorgeous day and you and your partner are going bareback on a private beach. Dayyum, sounds amazing, doesn't it? Now, when I say bareback, I am talking about horseback riding and, of course, there will be saddles involved–and a guide–BUT, it's private and amazing and will earn you some brownie points for endeavours later in the evening. This is a must-do for those who are a little adventurous. Check out Equathon for more info.
Kayaking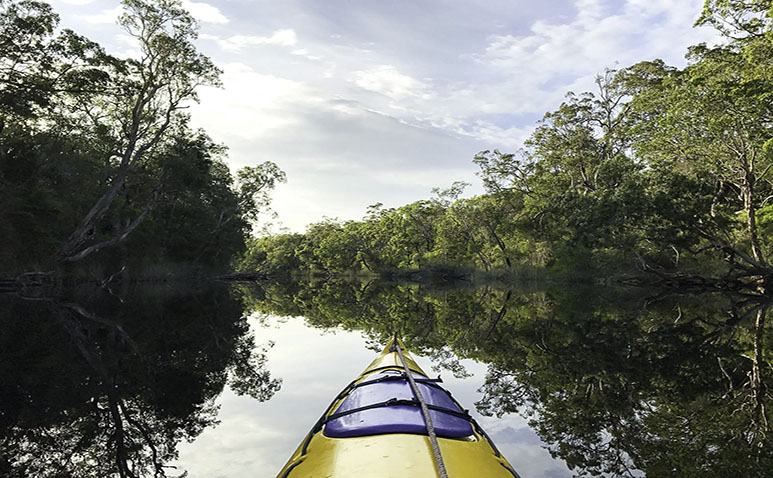 Kayaking the Noosa everglades is a magical experience. Escape the noise of the city and immerse yourself in the tranquil allure of nature and experience the Noosa National Park from an entirely different perspective. There's plenty of secret spots to stop along the way and have a cheeky kiss or two. Yay! Check out Kanu Kapers Australia for their everglades kayak hire.
Sunset from Laguna Lookout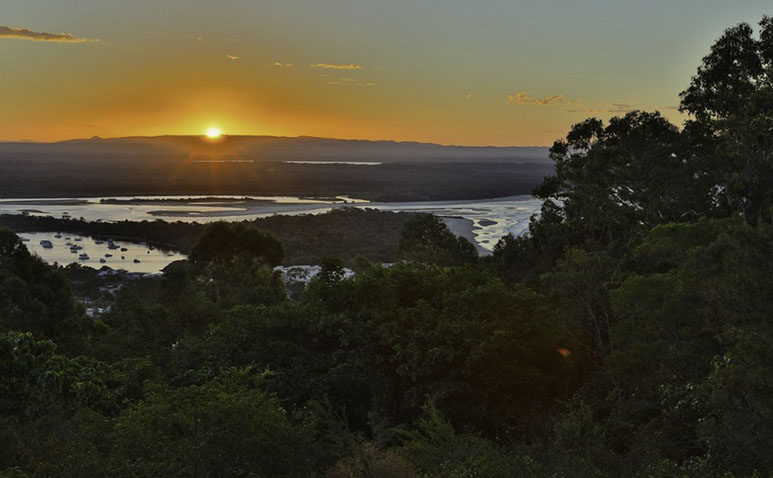 Laguna Lookout is a quintessential gem when it comes to Noosa's lookouts. From Laguna lookout you'll have an incredible panoramic view of the river as it snakes its way across the landscape, highlighting all of Noosa, the North Shore, Noosaville, and Tewantin. It's a spectacular place to sit and sip on some wine, munch on cheese and crackers, and watch the sun bid the day its peaceful farewell.
Sand Shapers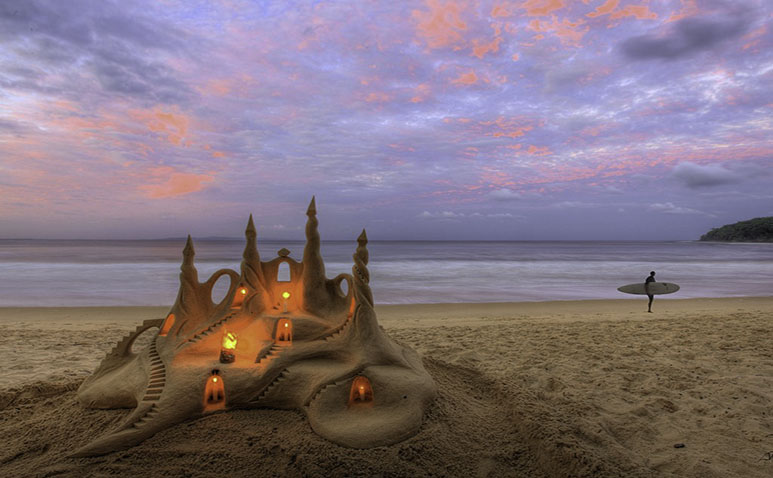 Let's face it: a weekend away in Noosa is about getting down and dirty. The key to relieving some stress and getting back to basics is letting go of what holds us back. Release the inner child, I say. A fun date that could include the kids (if you have them) would be to join up with the crew at Sand Shapers and get those hands dirty. Making sandcastles with you loved one(s) could be just what you needed.
Eumarella Shores Lake Retreat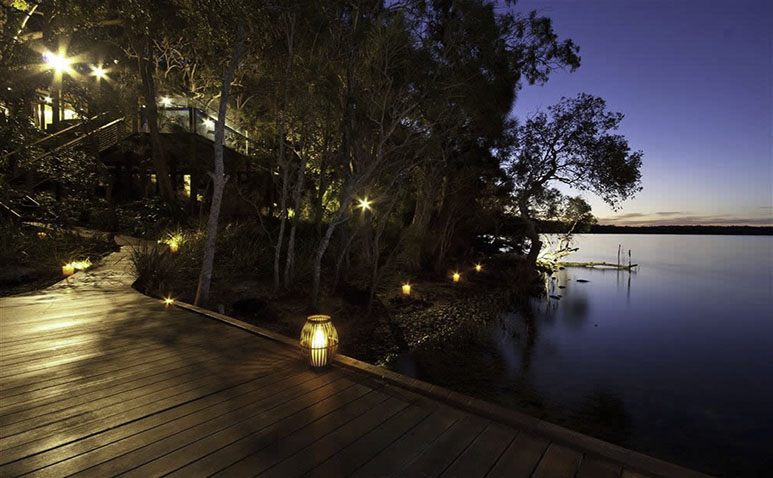 Indulge in a romantic escape with your beloved and enjoy all the peace and tranquillity that is Lake Weyba. Eumarella Shores offers 4-5 star accommodation, massages that will leave you feeling nothing but sensuous, and your very own private deck overlooking the lake. Things will heat up quite quickly and I'm not talking about the sun. ;)
Shopping – Hastings Street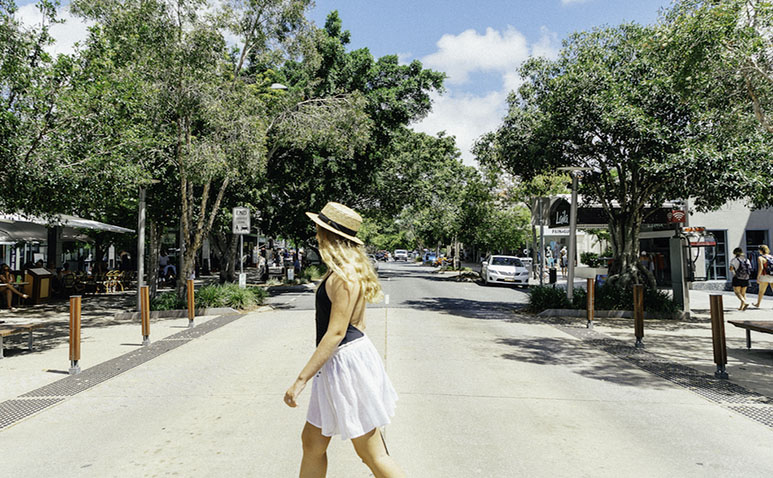 Naughty doesn't always have to involve the bedroom. No one is that simple minded, are they? (Don't answer that). Naughty encapsulates those things we know could get us in a bit of trouble, but we can't help ourselves doing anyway. Things like spending loads of money on items we don't necessarily need but want. Who cares, anyway? We're adults. We work hard; we earned that money, and we'll spend it on whatever we please, thank you very much! So check out Hastings Street. The place is rad and has some very cool shops. Fellas, take your lady here. Just do it!
Whale Watching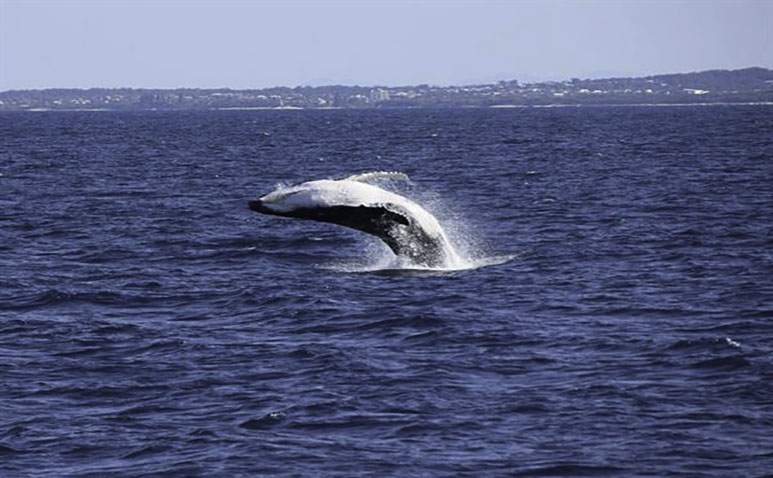 Nothing gets me in the mood more than travelling out into the ocean and looking for a 30,000 kilogram mammal, and watching said mammal do occasional bellyflops or spray litres of water into the air from its tiny blowhole. I jest, I jest. Whale watching is one of the most enjoyable experiences Noosa has to offer. Experience the wonders of nature and revere in the majesty that is the world's heaviest mammal, then afterwards, go home and practice some bellyflopping of your own. ;)
Whisky Boy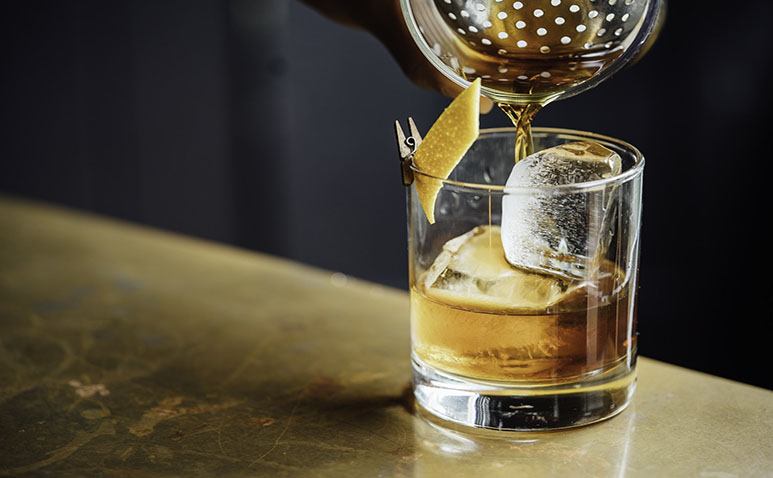 As much as I like fine dining, I think the fun is always found in the company you keep not the establishment you enter. Noosa has a plethora of restaurants–many as spectacular as they are classy. Whisky Boy, however, is a very fun, very hip, and run by two of Noosa's most prominent faces in the culinary field, head chef and co-owner Geoffroy Marcq, and Noosa local, Jimmy Talve. If you have an interest in brilliant food and quality whisky, this place will rock your socks and take you all the way to the bedroom.
Star Gazing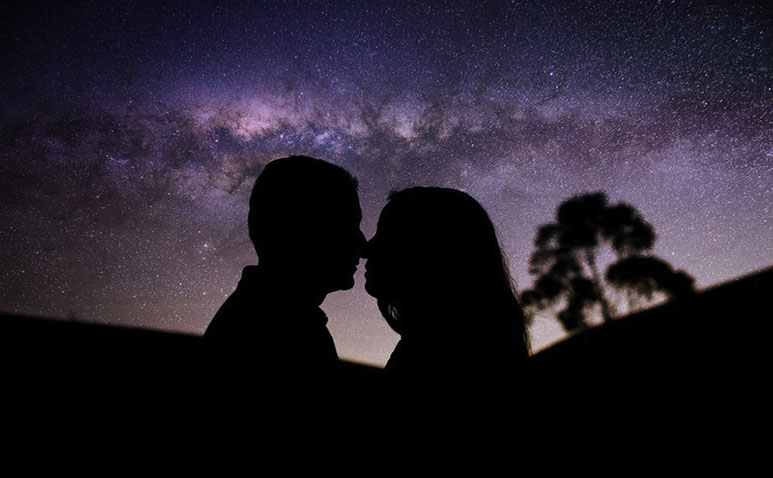 My personal favourite. Just like fishermen, star gazers don't often give away their secret spots, and today, neither will I. BUT, Noosa and the Sunshine Coast are the perfect locations for this very romantic endeavour. All you'll need is your car, a blanket, some wine, snacks (plenty of them because, well, snacking is life), and your sexy partner. Be adventurous, go for a drive; Be naughty, jump a fence and lie in a paddock or on a hill, away from the city lights, take your lover in your arms and look up. The world is a beautiful place. We get caught up in the vocation of life, but when we stop–even if it's for a night–and appreciate what we have, things change.
About the Author
If I'm not writing about what sets my heart on fire, you can find me lying under a tree reading a book, running with my German Shepherd Nika, or doing everything I can to avoid getting a dad-bod! Life is an amazing adventure and I think it is incredibly important not to take ourselves too seriously. I am passionate about connecting with people and through the use of my words, I hope to put smiles on faces and warmth in hearts.