Captain Marvel - Sarcastic, Headstrong & Badass
Captain Marvel soars "Higher, Further, Faster!" in latest Marvel blockbuster!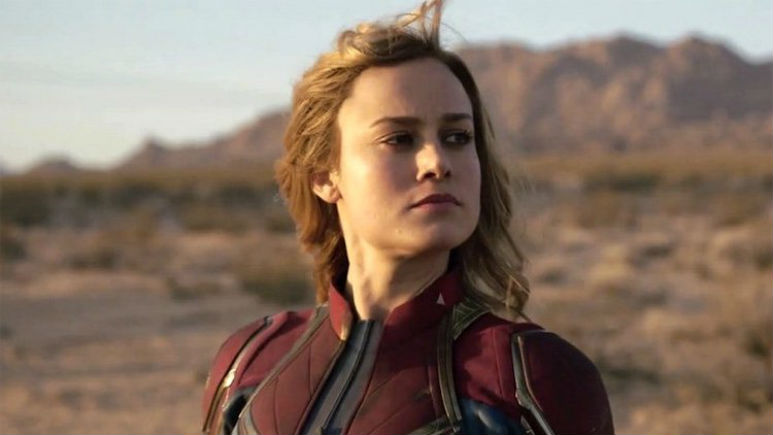 She's here!
The most powerful Avenger, Captain Marvel, has finally hit the big screen, and boy does she pack a punch!
Directors Anna Boden and Ryan Fleck bring us the first female-led film in the Marvel Cinematic Universe, Captain Marvel, and they do so unapologetically in an explosion of badass and comedic fight sequences, thumpin' 80's and 90's beats and...a cat?
More on that later!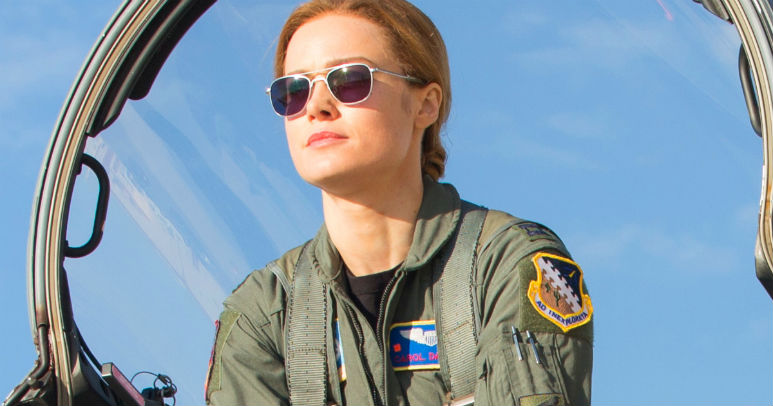 Vers (Academy award winner Brie Larson) is a sarcastic, headstrong badass of the alien Kree race and member of elite team Star Force, who kick butt in the Kree/Skrull War. She's an amnesiac plagued by bad dreams and holds a formidable power she struggles to control. Under the command of the A.I "Supreme Leader" (a spectacular Annette Bening) and commanding officer Yon-Rogg (Jude Law), Vers finds herself and her team ambushed by shape-shifting Skrulls led by Talos (Australia's brilliant Ben Mendelsohn).
After being captured by Skrulls who want to extract information from her subconscious, she escapes in a ship and crash-lands on to planet C-53 (Earth), flattening a Blockbuster in the process. Blockbuster? Yes. The film is set predominantly in the '90s, which makes for some hilarious old-school references.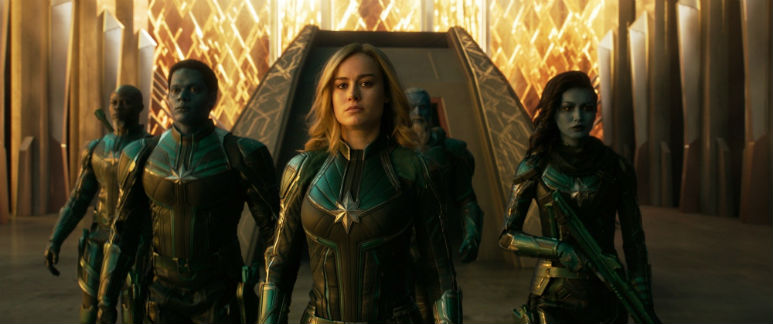 So when a lady falls from the sky and flattens a Blockbuster, you can bet S.H.I.E.L.D will send their best operative to check it out, right?
Enter Nick Fury (Samuel L. Jackson) who through the process of movie magic is younger, greener and dealing with his first contact with an alien species as we find the Skrulls have followed Vers to Earth.
This is where the movie turns into the buddy-cop film of the MCU we never knew we needed.
The easy chemistry of Larson and Jackson on and offscreen (google their parody of Lady Gaga and Bradley Cooper's "Shallow" for Lols) makes for some hilarious and warm moments as Vers discovers she may not be who she thought she was. She finds evidence she had a life on Earth as an Airforce pilot named Carol Danvers, who went missing six years ago.
Carol and Fury meet up with Carol's best friend and fellow Airforce pilot Maria Rambeau (the fierce Lashana Lynch), who along with her adorable and tough daughter Monica (Akira Akbar) help Carol piece together what happened 6 years ago as Carol slowly remembers who she really is and becomes the hero she was always destined to be.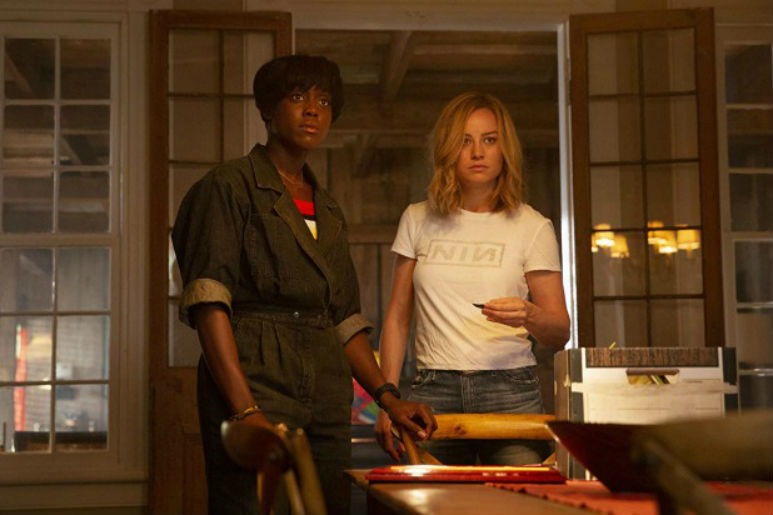 The transformation of Carol into the most powerful Avenger we've seen on screen, Captain Marvel, is seamless. Comic book geeks will appreciate the twists on the comic book canon, easter eggs peppered throughout (We love you, Stan Lee!) and the gloriously shot sequences of Captain Marvel kicking butt across the galaxy, which are breathtaking.
Certain scenes look like panels lifted off a lovingly created comic book page, with gorgeous accuracy.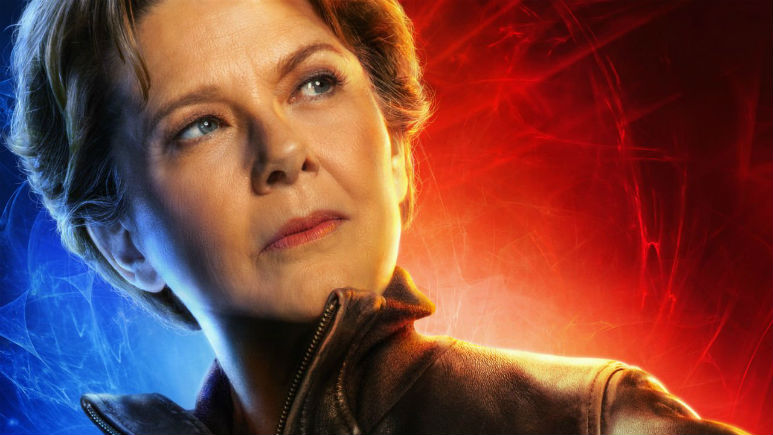 The supporting cast is strong, stand-outs being Jackson, who is super cool and is in full trademark Fury (his scenes with a certain feline are particularly brilliant). Lynch, spectacular as the heartbroken yet fierce Maria who is determined to help her bestie re-discover who she truly is; the big love story of this film is the BFF dynamic between Carol and Maria, which is both refreshing and timely for a film with a female lead.
Mendelsohn also stands out and delivers a truly spectacular performance as Talos, the Skrull who has more layers to him than a pizza pocket.
The most brilliant performance is not surprisingly reserved for the film's Oscar-winning lead.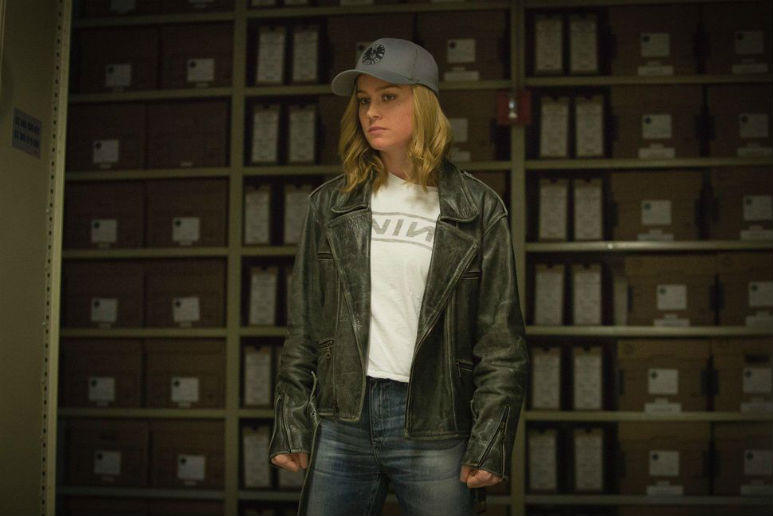 Brie Larson is perfectly cast as Captain Marvel. Her warmth and humour, sarcastic wit, physical prowess and fierce ability to lead with heart and head make for compelling viewing and mirror the Oscar winner's unapologetic stance when it comes to human rights.
Larson is a fierce advocate for equality and recently called out the inadequacies in film journalism which will hopefully lead to more female and minority journalists given opportunities to review and interview in future.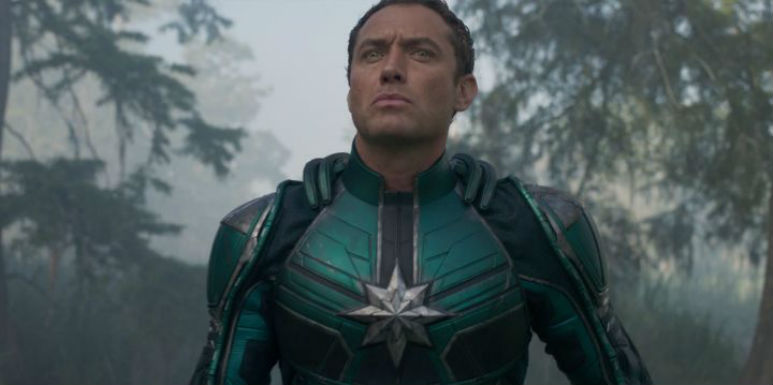 All in all, Captain Marvel is a hilarious, thrilling and spectacular debut of Earth's mightiest hero, Carol Danvers aka Captain Marvel. It's got undertones of Star Wars mixed in with that trademark MCU humour and comic book goodness we all know and love. The Kree/Skrull war and the fact our hero is a woman adds a nice undertone that subtly mirrors our current social and political landscape, and the fan service will have comic book geeks salivating.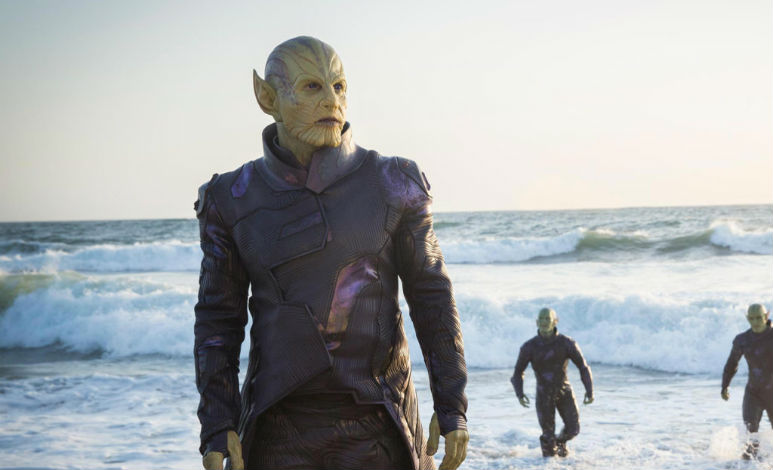 Speaking of fan service, there's a certain "cat" named Goose (formerly Chewie in the comics) who is more than meets the eye, but if you want to discover all the secrets this film possesses, you better keep both eyes open...
PS. The end credits cough up some pretty spectacular things, so do stay to the very end...
Captain Marvel is in cinemas NOW.
Image credits: Marvel
About the Author

Known as our resident film and pop culture expert, Susan Hicks of Australian Film and Pop Culture is a diverse writer, photographer and social media Jedi who has more than a decade's worth of experience.
Whether she's mingling with the stars of the latest Marvel or DC film on the red carpet, sipping cocktails at the theatre or supporting local charitable organisations, Susan has a passion for knowledge and all that life has to offer combined with an eye for detail that cannot be surpassed.
You can usually find her reviewing the hottest blockbusters at the cinema, leveling up in the latest video games and bopping all the puppy dog noses while trying to save the world!