Behind Probioskin
Meet Amanda Parker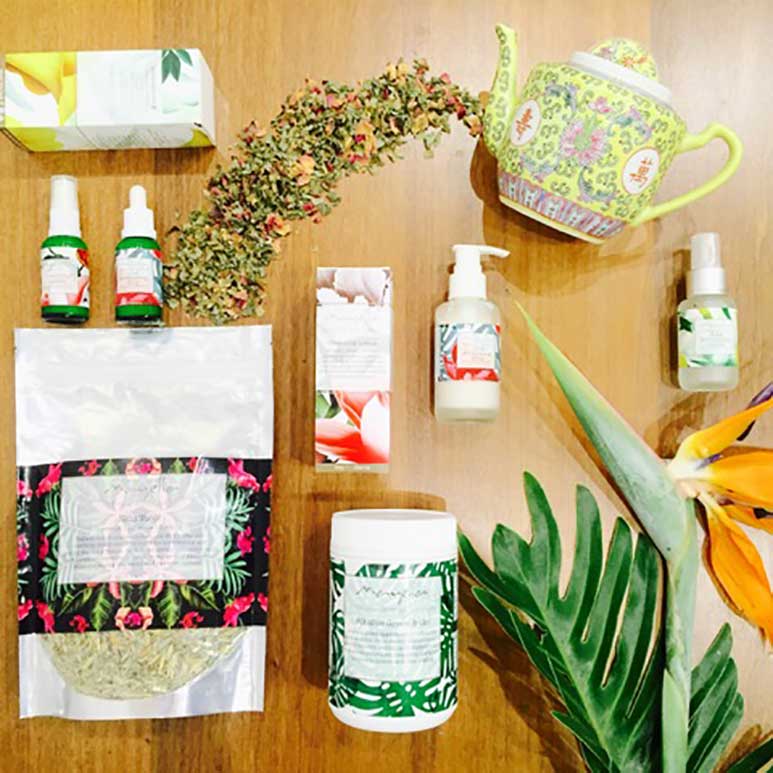 The Good Guide is here to celebrate local is lovely. What makes a place so unique is her people. We get behind Gold Coast's beautiful beauty brand Probioskin and meet the magical Amanda Parker. We love her so much, we wish we could bottle her! Her passion, enthusiasm, dedication and love for natural skin care, holistic living, the environment and life! Yes, this wonder woman is the real deal. We know you will love her as much as we do!
NAME: Amanda Parker
JOB TITLE: Co-Boss Probioskin.com (which means I do everything from formulate to market our rawsome products, answer the phone and sweep the floors).
VENUE: Probioskin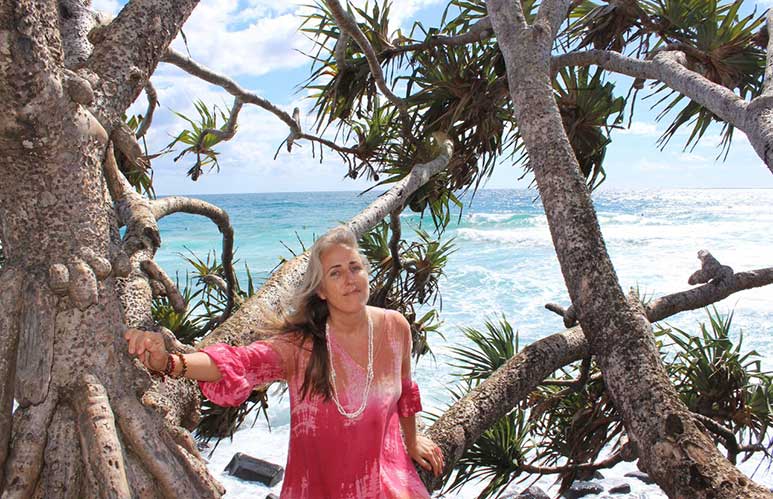 WHAT DO YOU LOVE MOST ABOUT WHAT YOU DO? Pretty much everything except the mountains of paperwork that comes with running your own business. I love the creativity, bringing my ideas from the pile of raw ingredients and transforming them through to a beautiful glass bottle or tub of skin care or nutritional blends & teas that end up being a part of someone' day, being beneficial in a persons life. Alchemy.
DESCRIBE A DAY IN THE LIFE OF YOU? Children rise and shine and school run, to the factory where the magic happens, sometimes the hours turn into a day of manufacturing and other days the office calls to focus on planning and marketing. Other days I am blessed to be in the company of my clients and am in our clinic/wellness centre at 1 Paradise Avenue, Miami as a Practitioner. Basically I roll between my beautiful family, clinical practice and Probioskin. Some days I squeeze in friends and some fun J That's the bomb!
WHAT ARE YOU PASSIONATE ABOUT? Happiness and a better future. I feel what my work is about leads to this in the wider community and globally. In my little world and by doing what I love, I am contributing to a healthy world, the next generation and a better tomorrow. Most of all my family and friends - without these peeps it wouldn't be real.
WHAT'S YOUR LIFE PHILOSOPHY? Make every day count.
5 WORDS THAT DESCRIBE YOU: Creative. Courageous. Compassionate. Loyal. Adventurous.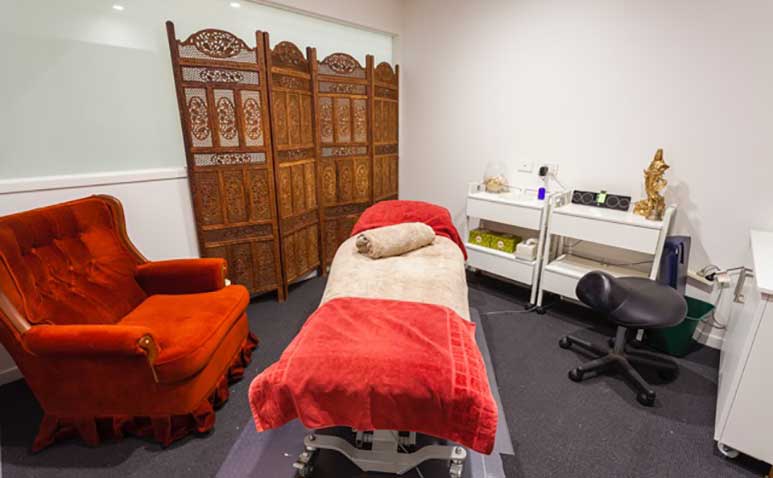 WHAT DID YOU WANT TO BE WHEN YOU GREW UP? Naturopath / Wildlife park owner
THREE PEOPLE (DEAD OR ALIVE) YOU WOULD INVITE FOR DINNER PARTY? Elvis, David Bowie & Bob Dylan– to talk about the music, being yourself, and the stories they could tell. Also Albert Einstein and Hippocrates to talk about where the ideas come from.
YOU ARE TURNED INTO A BIRD, WHAT BIRD WHAT THAT BE? Torn between being an eagle and the way you get to see the world when flying that high and free, and a nightingale so I could sing.
IN AN ALTERNATE UNIVERSE, WHAT WOULD YOU BE DOING? Running a wildlife park
WHERE IS YOUR FAVOURITE HOLIDAY DESTINATION? Portugal / Prague / Mexico
FAVOURITE PLACES IN GOLD COAST :
EAT: The Shack Superfood Café / Hatchi / Cha Cha
DRINK: Justin Lane Rooftop Bar / Bine
CHEF: The crew at Itoshin / The crew at The Shack Superfood Café – so fresh!
RELAX: Miami Beach early and Tallabudgera river – heaven!
SHOP: Lisa Brown in Glenelg St / Miami Antique Centre GC Hway / Typo / Village Markets
TO IMPRESS: Fellini Marina Mirage / Rickshore
CULTURE/ARTS: The GC Arts Centre, / Bleach Festival
EVENT: Miami Marketta for live music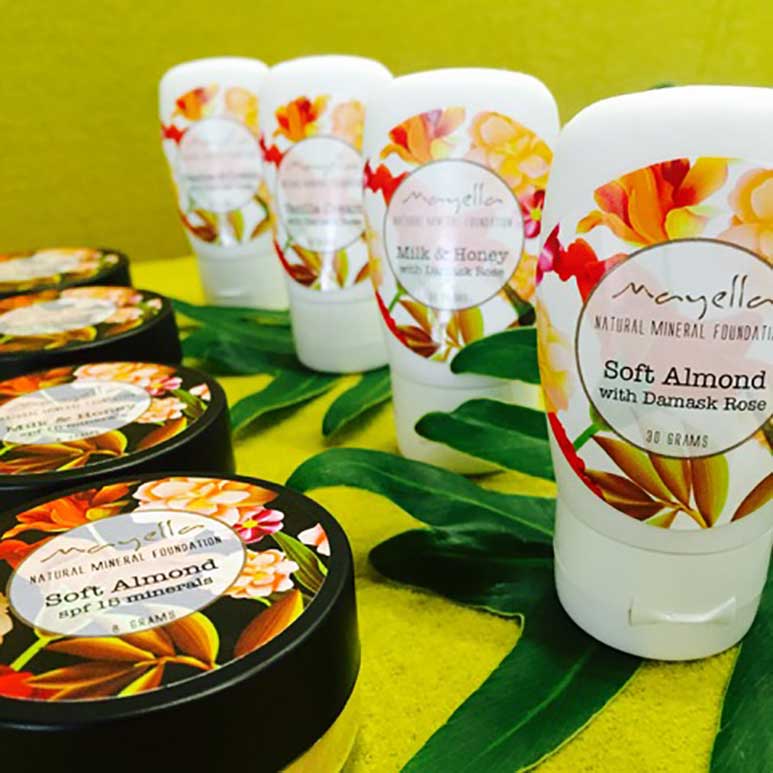 GOLD COAST'S BEST KEPT SECRET IS: Probioskin
MY WORDS OF WISDOM: We are a global village, don't poop in the next village's garden, Love and respect others as you would have them love and respect you
NEXT EXCITING THING FOR ME IS: The next range of our body products coming out this year – so excited and exciting!
MORE: Shop local – we are an amazing community of creative and talented people on the Gold Coast, believe in us, support us and tell the world about us!
Related Articles
About the Author

Eco Entrepreneur | Lifestyle Curator | Innovator | Creative | Ideas Generator
Custom Publisher | Media Maestro | Marketing Manager | Lover of Life!
I am in love with innovation, creativity, the arts, independent business, travel and culture. The Good Guide was created as a lifestyle choice to share and connect like minded people and business. Music Festivals are a way of life. Support local artisans. Think Glocal. Cut costs, not trees. Eco Entrepreneur.
I am old enough to know better, but young enough to still do it anyway! I'm in love with my dreams, married to success and having an affair with life. I forgot to go to the gym today. That's 10 years in a row! (lucky I like yoga!). Normal people worry me! You talk it. I LIVE it.
I'm thinking of painting a blue square in my backyard so Google Earth thinks I have a pool. Everything I'm not makes me everything I am. Yes, I do frequently burst out in song! Stressing and obsessing just isn't my style. All I want is someone to make me smile! Laugh daily, it's good for the soul!
I talk to my dogs (Grace & Jedi) as if they human. I can count the amount of boyfriends I've had on one hand (If I use a calculator). I love Audrey Hepburn, she is the epitome of style. Always look on the bright side of life! Monty Python's "The Life of Brian' is pure gold! Quentin Tarantino has a really cool style with his movies. I like to throw a good soiree. Admit it. Life would be so boring without me! Stay fabulous!
Bragging rights
Been there, done that and that and that... and looking forward to the next adventure!