Word on the Street #234
Look for Magic in Every Moment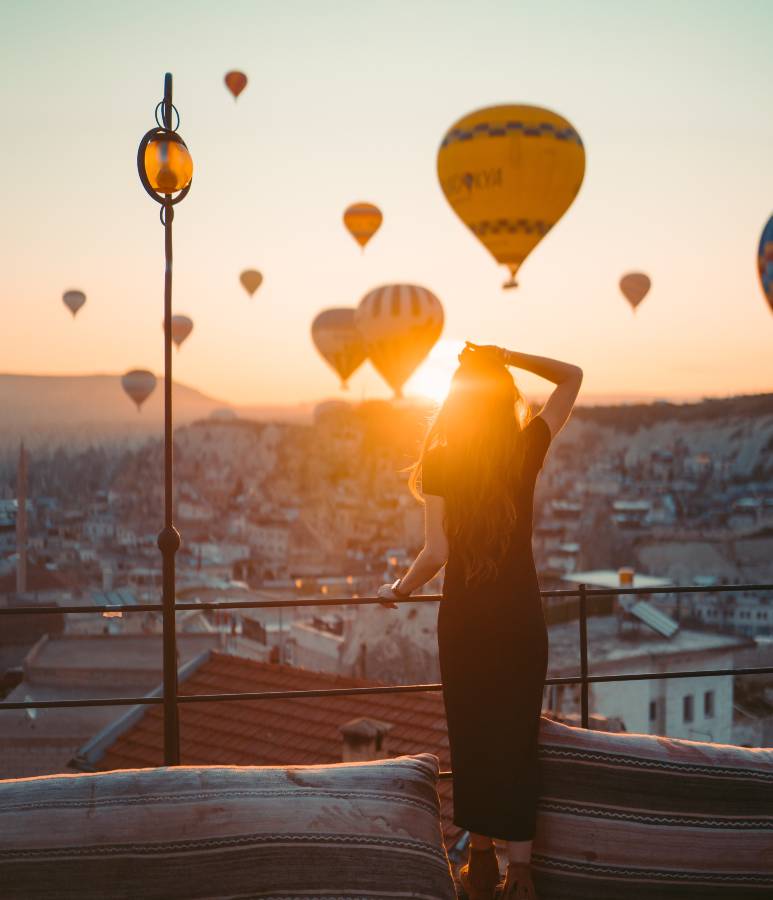 Another week, another chance to enjoy life. Lay out a picnic rug, kick up your heels for a dance, or pick up some popcorn on your way into the theatre. We all have a love for something so why not share it with those who love it too?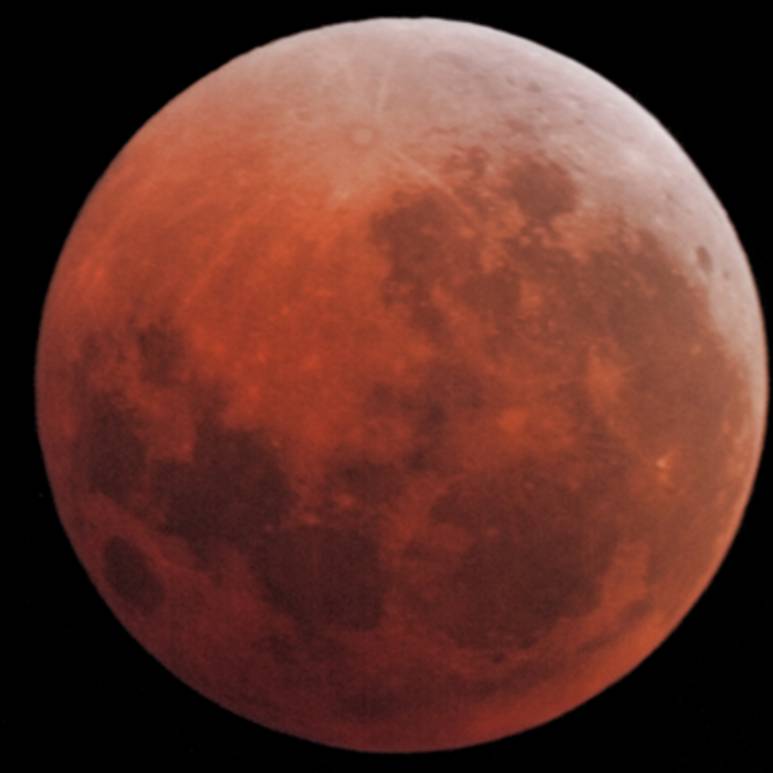 26 May
The stars might shine and dazzle us nearly every night, but Wednesday night is providing an even more unmissable reason to lay out your picnic blanket, a telescope, your camera, some crystals or simply watch the night sky. From 9:11 til 9:25, Brisbane will have front row seats to view an impressive lunar eclipse. This is not just any eclipse though as the moon will be transforming into a rare Blood Moon, which you can watch change from as early as 6:47pm according to Sir Thomas Brisbane Planetarium Acting Curator Duncan Waldron. So, whether you're watching from the comfort of your home, backyard, the beach, or your favourite lookout, you'll be able to watch in awe at one of the moon's greatest shows.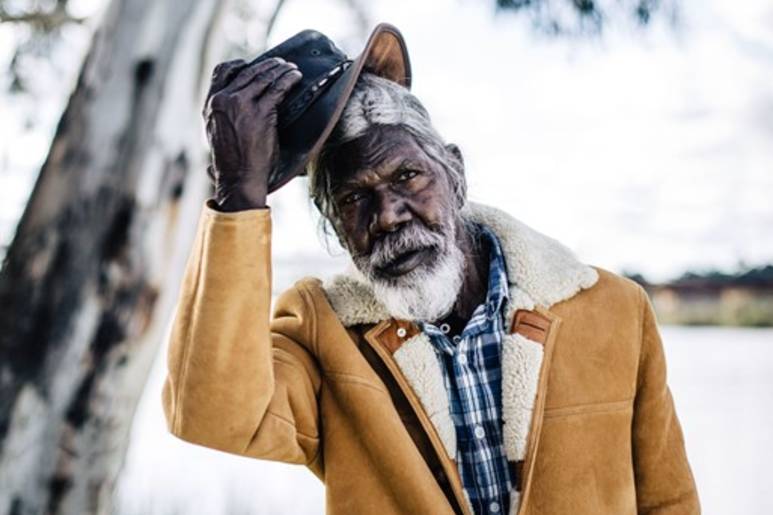 27 May
An indigenous man who changed the face of Australian Cinema, David Gulpilil shares the story of his life and screen career over the last 50 years. From being the only Aboriginal actor to appear in two of the highest grossing Australian films of all time – Crocodile Dundee (1986) and Australia (2008), to many other impressionable performances in Australian films, this man is an idol, inspiration and mentor for many Australians and the indigenous community. Now terminally ill, David shares his story to the world in his own world, allowing us a glimpse into his incredible life and career. You can view the trailer here and tickets will be available at your nearest cinema.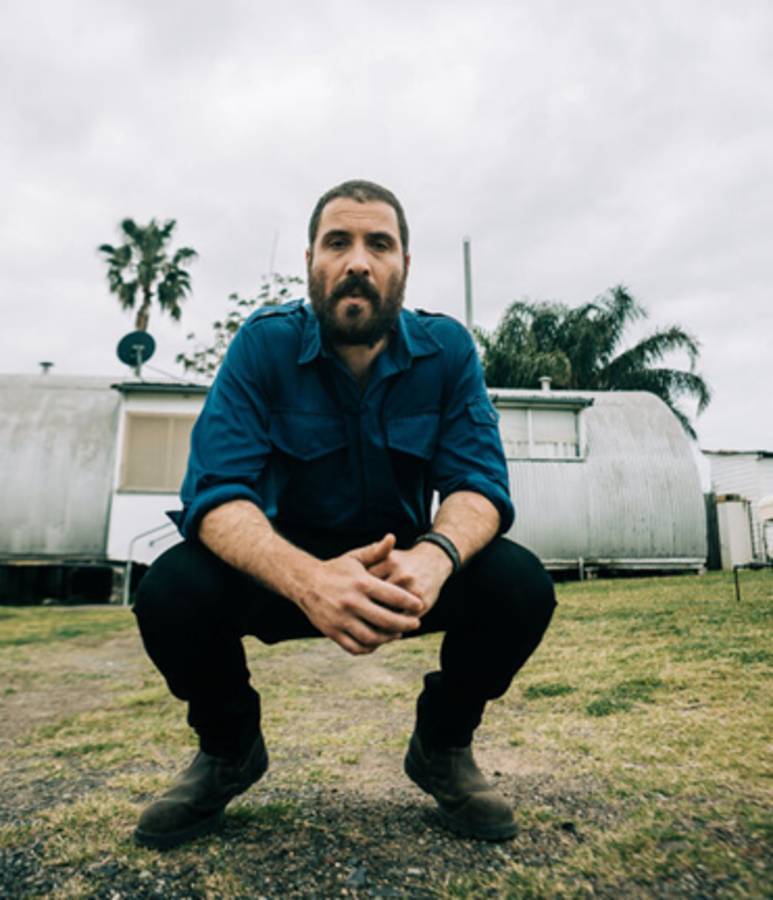 27 May – 30 May
Making a well overdue return to Queensland, William Crighton is delivering four performances across Queensland this week and finally debuting some of his finest new hits to Queensland audiences. Supporting him on this Queensland tour is fellow singer-songwriter, Emma Bosworth. Starting their trek in Sunny Sunshine Coast at the Malt and Shovel Taphouse on the 27th May, followed by a journey to Hota at the Gold Coast on the 28th May, up to The Old Museum in Brisbane on the 29th May and finishing out in Toowoomba at Bar Wunder on the 30th May, their journey around the south east won't be the only journey this pair will take you on. The real magic is in the music, which you can get listening to hear to get you in the mood for the rest of the week.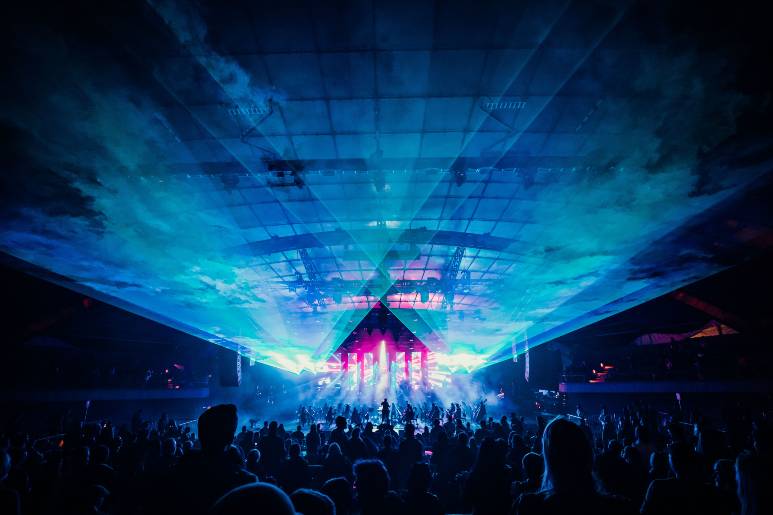 Dancing Compulsory | Synthony
29 May
Coming to Brisbane for a one night only dance party is non-other than Synthony with their show, 30 Years of Dance Music! Set to deliver a spectacular show including a 60+ Orchestra lead by the phenomenal conductor Sarah-Grace Williams, supported by DJ's and vocalists to pull together a unique and unforgettable show for audiences. Kicking off the party with hits from the 80s, audiences will be travelling through the dance time travel portal right through to hits today! Riverstage will be bringing their stage to life, for everyone to enjoy an outdoor concert complete with a laser light show and epic visual backdrop, you'll be swept off your feet dancing from the first beat, til the lights go out leaving you wanting more. Tickets nearly sold out so get in quick before you miss out!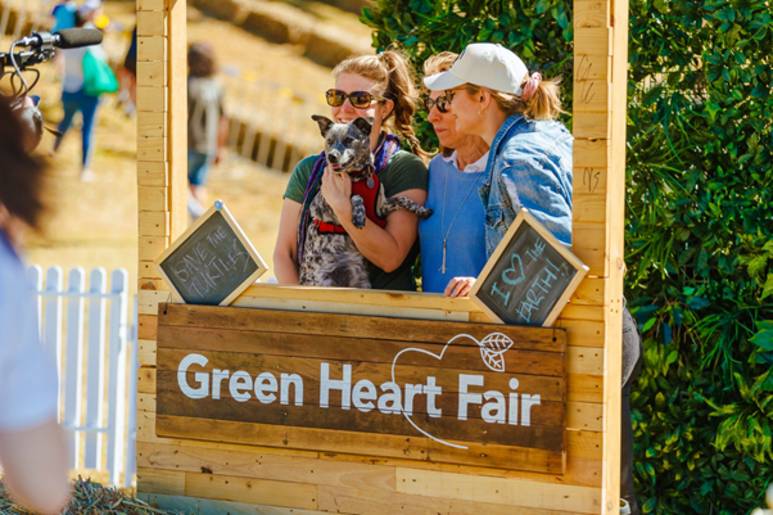 30 May
Sustainability can seem difficult in the bigger picture, but from 9am til 3pm this Sunday, the Green Heart Fair at Chermside will prove to you it's the small things that matter for a bigger difference to be made. This free family friendly event has an action-packed day filled with activities, workshops, and games for everyone to get involved in. From DIY kombucha making, to learning to make a green garden, wandering through busy artisan's stalls for handmade gifts and goods, to enjoying an array of food including plenty of vegan and gluten free options.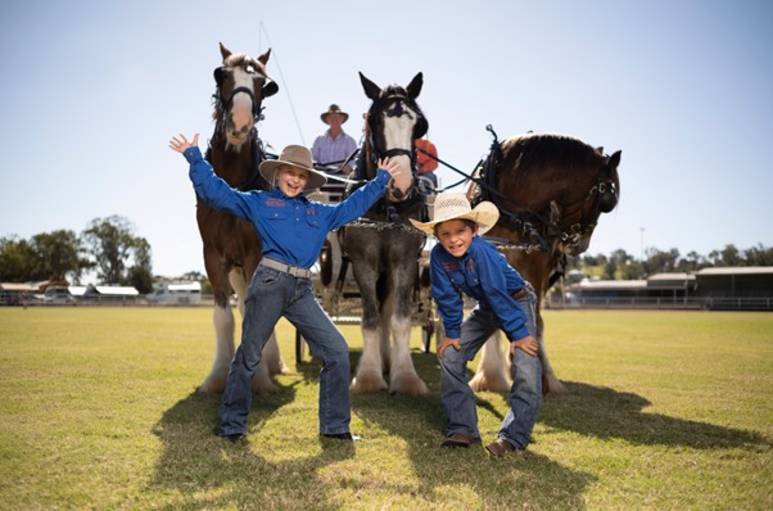 12 June and 13 June
The wait is nearly over for horse lovers in Queensland as the Clydesdale Spectacular nears. Known as the 'breed that built the nation', these marvellous creatures will be honoured, judged and loved by horse lovers everywhere. With a full weekend of horsing around in order, attendees will be able to see demonstrations such as harness making, to whip cracking competitions, horse Troupe performances and even bush poetry. It's the event for every horse and outback lover to celebrate a rich culture and love for Clydesdales.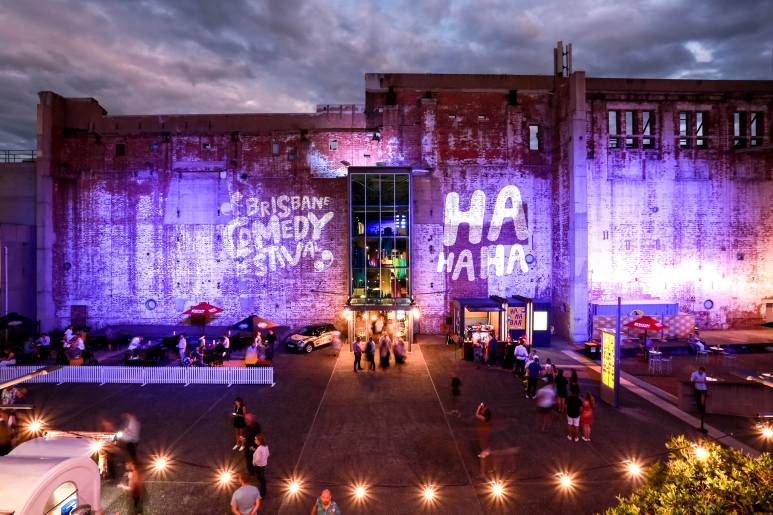 16 July – 8 August
May your heart be warmed and laugh roar once more, as the Brisbane Comedy Festival returns! COVID couldn't keep the laughs away for a second year in a row, and the line-up in store for you will leave you in stitches. You'll be hearing laughs from the Brisbane Powerhouse, Fortitude Music Hall and The Tivoli so there will be plenty going on for you to see and no excuse to miss out.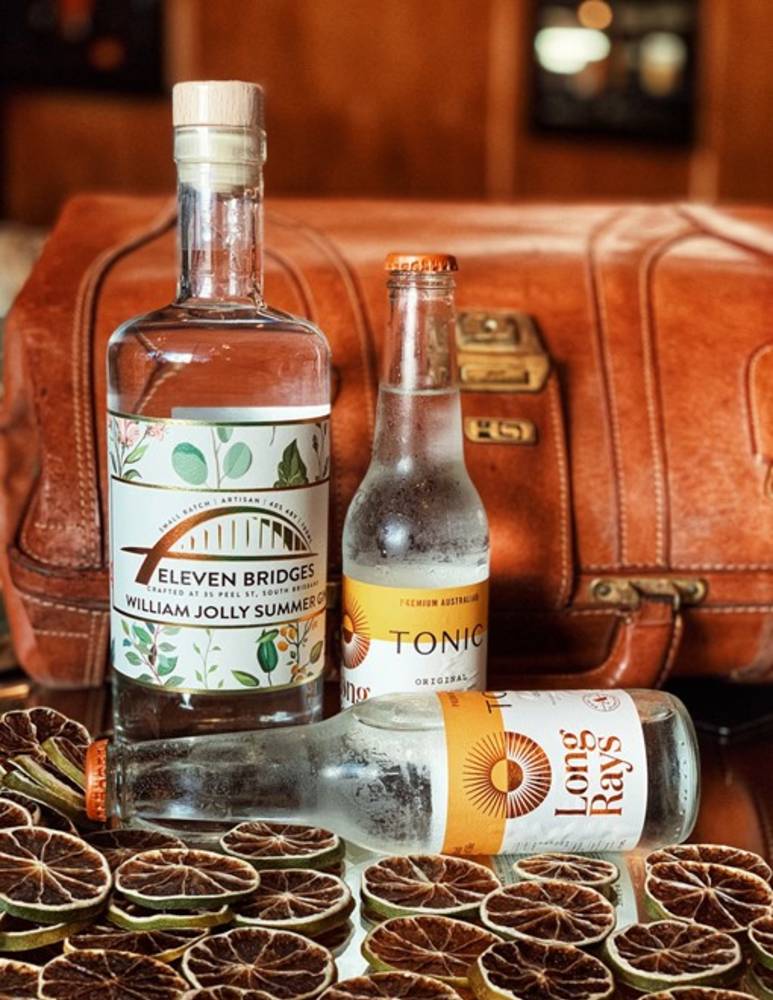 If there was ever a bridge to heaven, we found it and it led to Eleven Bridges Gin Bar and Distillery. Located in the former Peel Street Tavern, this lively riverside location now houses a love for all things alcoholic, including beer, wine and of course, local craft gin. May the bridges connect you to family and friends and allow you all to meet in this spot and watch the world go by as you sip something sweet… our recommendation is to try the William Jolly Summer Gin in a little G + T, just to keep summer in your spirits as winter nears.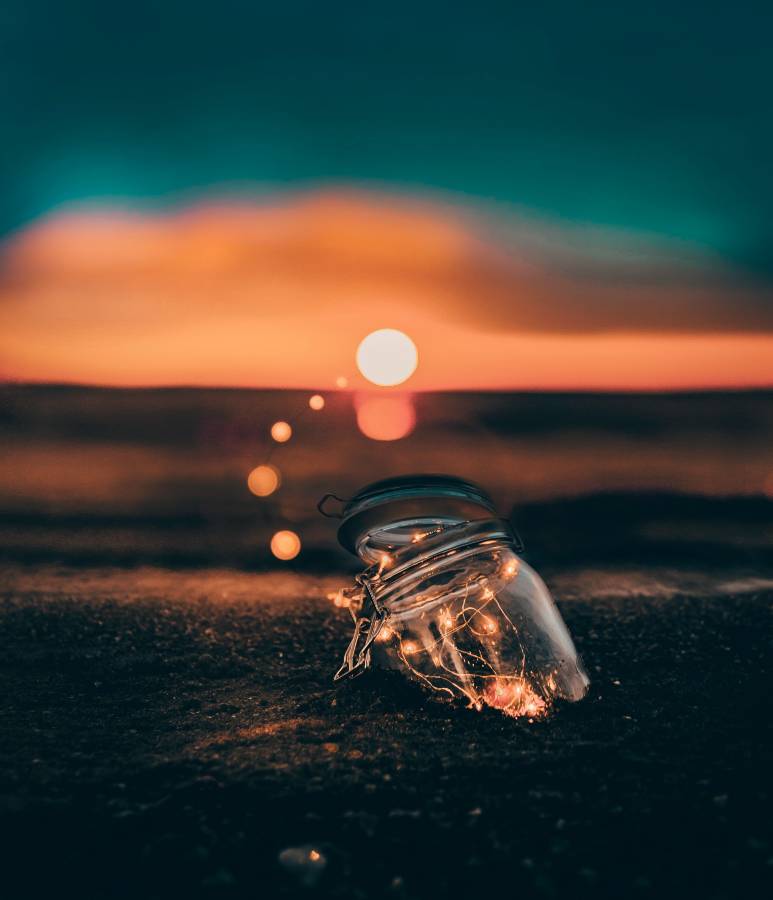 About the Author

Your local North Brisbane Scorpio who can go from wanting to curl in bed watching Netflix with ice-cream in hand and her puppy curled at her side; to moshing at the latest festival or concert. If not enjoying the music, she's probably somewhere making sure you have your best festival experience volunteering wherever she can. She's constantly dreaming of days where she can catch the next flight to anywhere and experience every opportunity (and food) different countries & cultures have to offer.