The Funhouse | Cult Corner
New Farm Park Vistas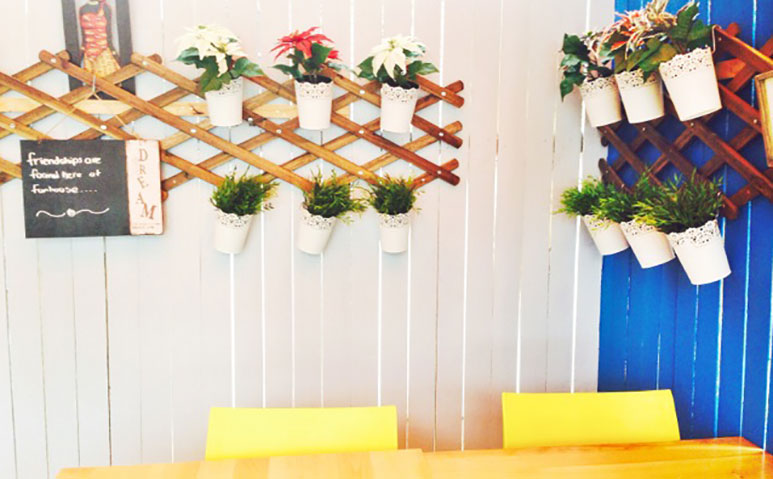 On a dreary Brisbane morning, there's nothing better than a delicious, hearty breakfast. Yes there are plenty of options throughout our 'town' to satisfy your hunger, but this discovery opposite New Farm Park has us buzzing for the Summer season.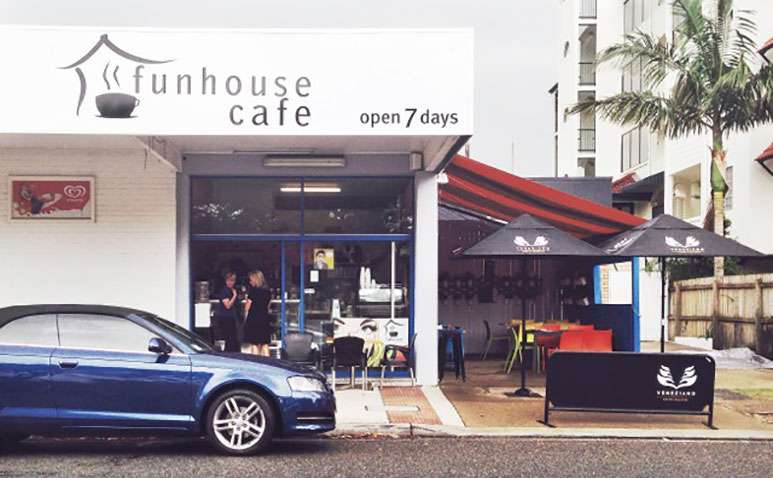 Funhouse Cafe is officially the new kid on the block. Opening just seven weeks ago, Funhouse has established itself as a weekend breakfast staple, providing enough caffeine to keep you buzzing into late afternoon and flavoursome feasts to satisfy your grumbling tummy.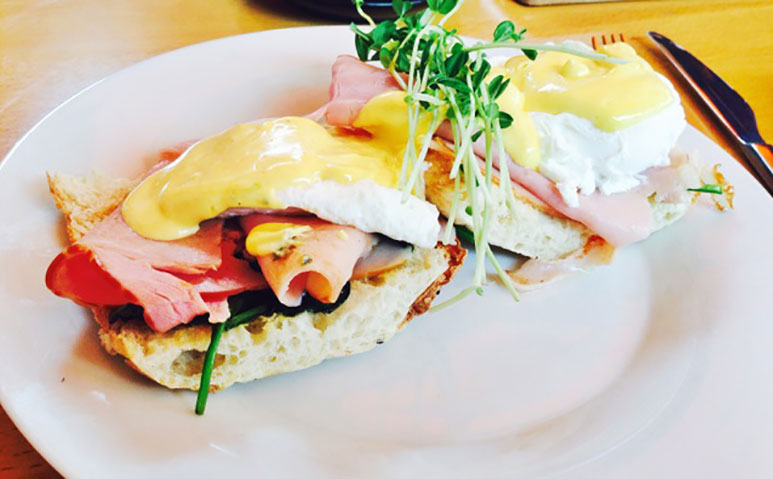 Hailing from Colombia, Jennifer, the owner, has cleverly structured the menu to include old favourites such as smashed avo and eggs benedict as well as Latin-American treats such as arepas, tortillas and quesadillas.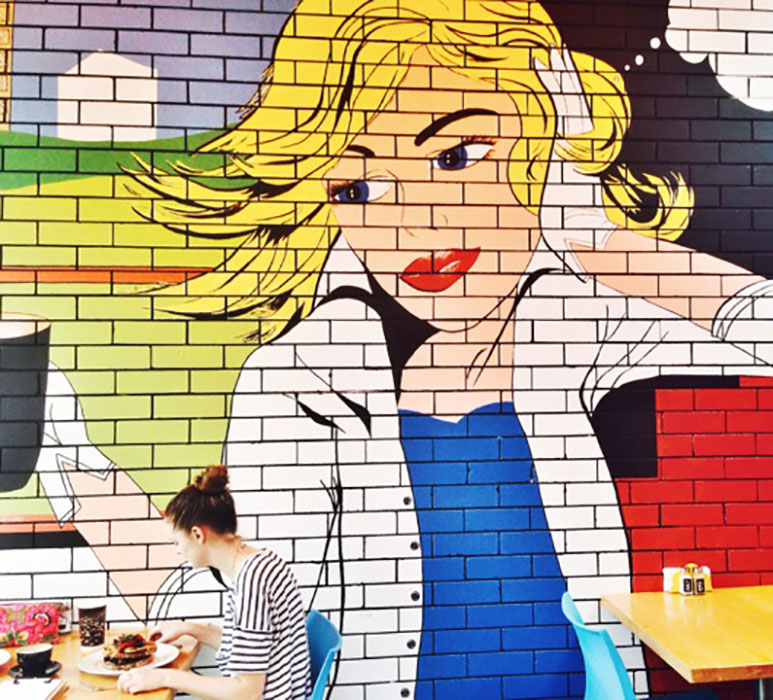 The overarching feeling from this café is all in the name, fun. Andy Warhol-esque pop-art murals, potted plants and picnic tables provide an energetic yet warm atmosphere, perfect for an early morning start. Not to mention the café has their own resident beagle pondering around, welcoming any and every customer that walks in (along with Miss Blonde, is a star of their pop-art mural – see if you can spot him).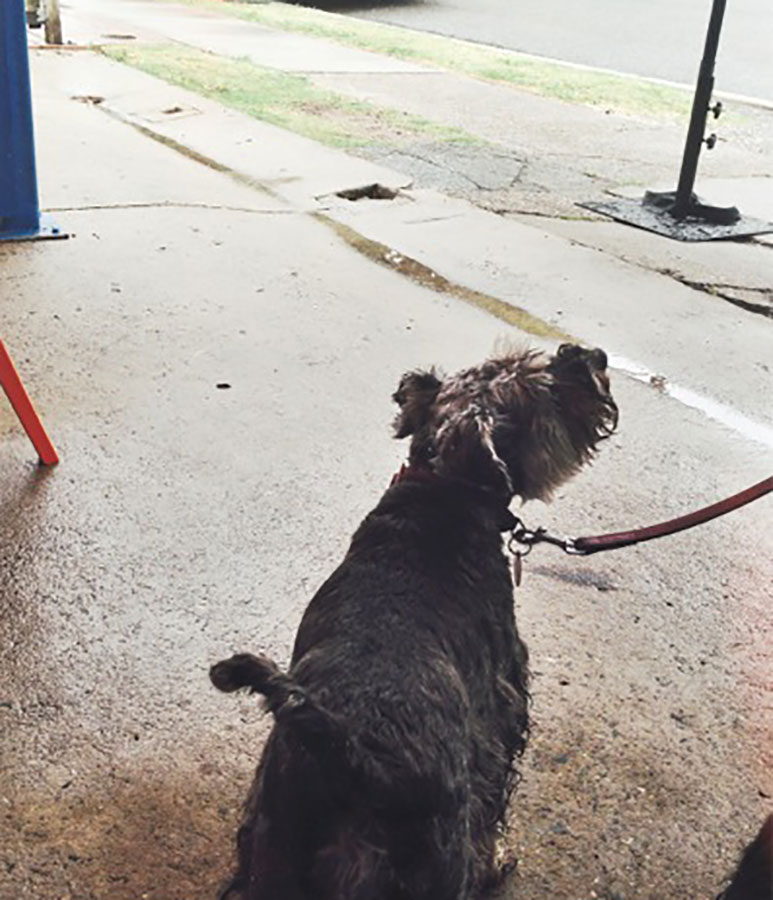 Starting your morning at Funhouse will make for a classic Brisbane summer day. Grab a coffee or a fresh juice (their specialty) and go for a walk through New Farm Park or stay and have some breakfast with the cutest beagle this side of Brisvegas. Whichever you prefer, you're in for some great company and delicious food.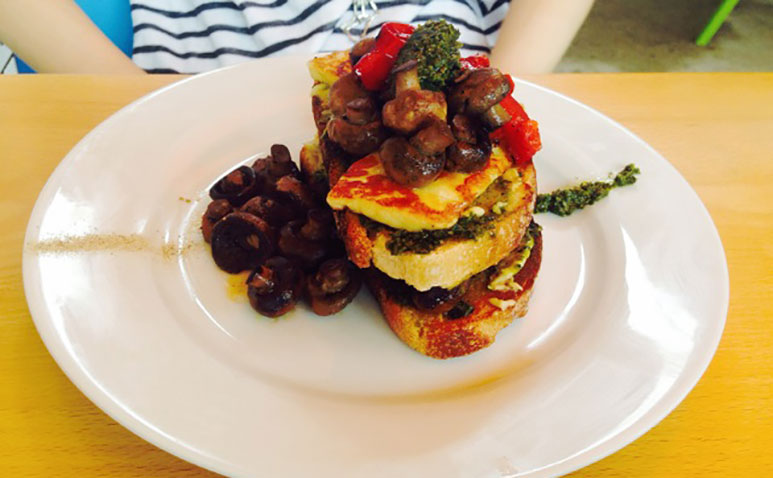 Funhouse Café is open 7 days a week, 6.30am-2.30pm but lookout for a possible Salsa-night series this summer, complete with fairy lights, Sangria and dancing in the street.
-
Article and image by the fabulous Emma Noye
Published by Picky Pigeon Productions