Your Egg-cellent Guide to Easter
What's happening in Brisbane & Beyond this long weekend
Time to start that new workout guide you've been going on about for months to make room for this year's super sweet weekend! One of the most delicious times of year is just around the corner and whether you'll be spending it with your fabulous self on a well-deserved retreat or with family, we've put together the ultimate treat yo self-guide for the upcoming holiday that has a little something for everyone. Oh, and chocolate of course.
WHAT'S ON IN BRISBANE
Before you fill up on chocolate this weekend, fill up on some champagne instead (it's less calories and more fun right?). Kick start the Easter weekend with Stokehouse Q's bottomless Bollinger for 2 hours along with an entrée and main for $121 per person, available Good Friday only. You can book your table here. But be careful over the weekend to leave some room in that belly of yours – Monday April 15 Stokehouse Q's annual limited-edition Easter Bombe returns! Easter egg parfait with fresh mandarin sorbet encased in a toasted Italian meringue topped off with fresh raspberries - we're drooling just thinking about it. available until April 24, you can grab this delectable dessert for only $21. We've already changed our voice mails so everyone knows where to find us during those 10 days.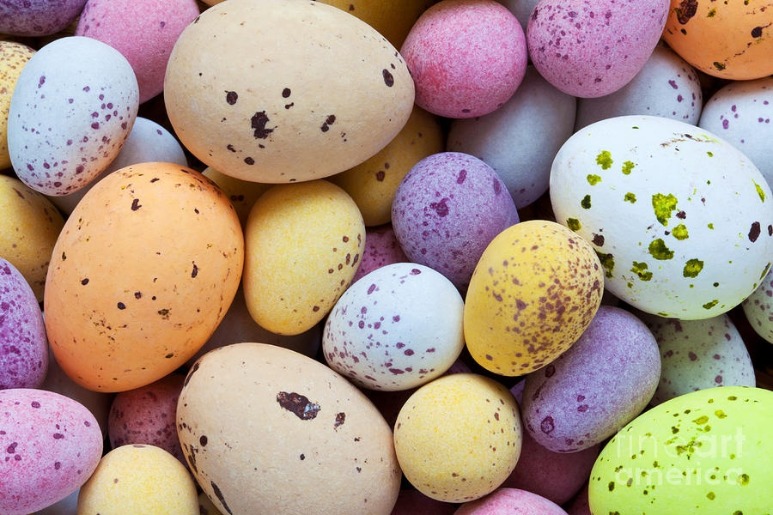 If you're searching for some family entertainment and an excuse to indulge in some Easter-inspired dining, then look no further, the Easter Eggstravaganza is here to oblige. While the kids can enjoy activities such as petting zoos, jumping castles, face painting and egg and spoon races, you can sit back and enjoy some choc-concoctions over at the Bistro (both alcoholic and non-alcoholic). To top it off, the Bistro will also be installing its own chocolate fountain. Yes, you heard us. The day for that childhood dream we all shared to come true has arrived. Release your inner youngster (we know they're still in there) from 12pm-3pm all weekend, $15 for adults and $10 for children.
If you need help planning your visit, you can do it just here.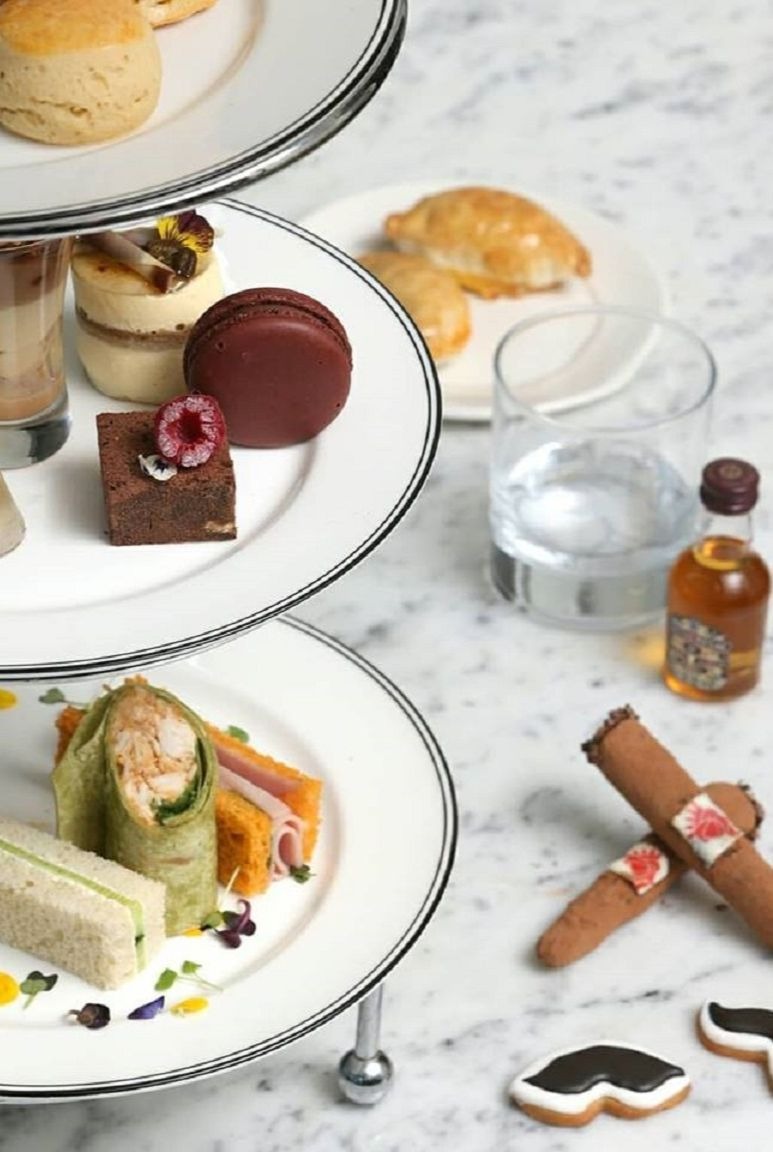 We all know we're going to indulge this Easter weekend no matter what we tell ourselves throughout the weeks leading up, so why not do it in style? Whether with your family or friends, head over to the Stamford Plaza and enjoy a weekend choc-full of events such as their famous Easter Buffet available 12pm -2:30pm all weekend, and the Mad Hatter's High Tea from 10am-12pm or 2pm-4pm both Saturday and Sunday. Bookings are essential as these deals are too sweet to be true so you can find tickets and information here. Just picture it now – fine food with an even finer riverside view, and chocolate.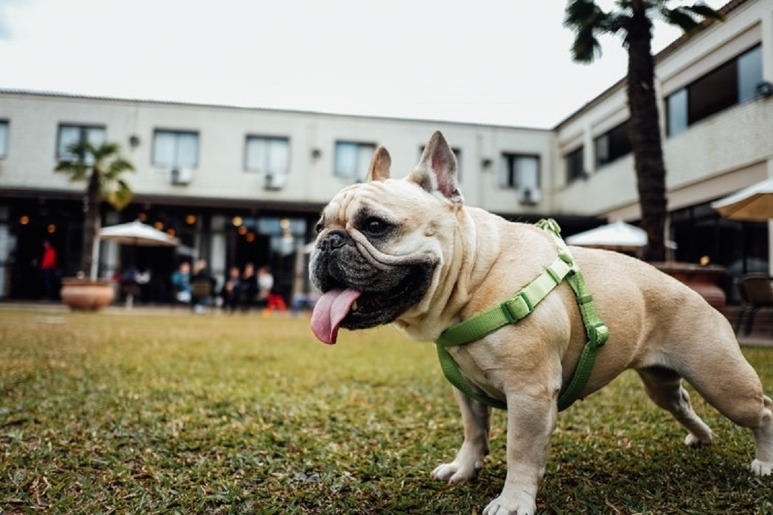 They may not be able to eat chocolate, but now your prized pooch can also get in on the Easter festivities too! Mad Paws will be hosting the world's largest Dogs Easter Egg Hunt on Saturday the 13th of April at Kalinga Park. There will be prizes for the pet who collects the most dog-friendly treats so now is as good a time as ever to load up on some so they can practice sniffing them out, guilt-free. It's also the perfect opportunity to live out that fantasy of you and a cute stranger getting tangled up in your pets leads. . .
FOR THE FOODIES
Easter is a time for friends, family . . . and food. May we present West End's Cake & Bake's fresh and delicious hot cross buns, coming to a doorstep near you! 12 of Jocelyn Hancock's buns of joy with creamy Pepe Saya butter are available for delivery for just $39. Order by 8am for delivery by 12 noon, or order by 10am for delivery by 2pm. Missed the deadline? No worries! Order by 4pm and you'll have a steaming hot batch waiting for you by 10am the next day. So whether you're sitting on the couch at home watch Married at First Sight replays, or in the office counting down to Fri-yay, do yourself a favour and treat yourself to these fresh baked goodies.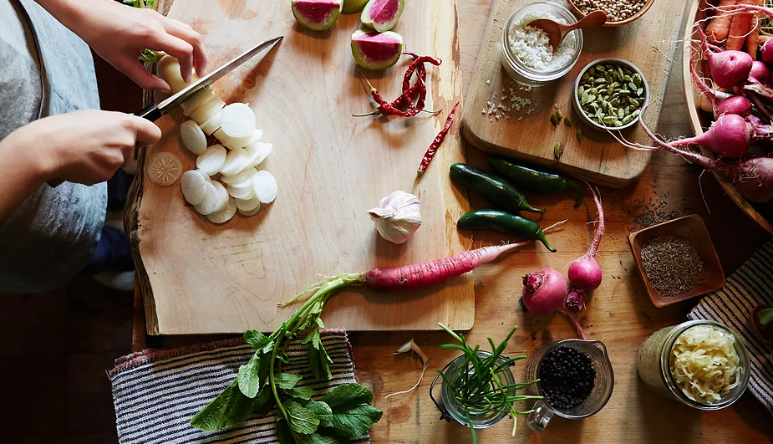 Looking for some fresh and healthy food to justify the Easter bunny's that have slowly started to take over your fridge? The Small Crop is here to help as well as satisfy your taste buds! Committed to serving up only the freshest and raw ingredients to provide wholesome vegetarian, vegan and conscious carnivore treats, The Small Crop also provides a catering service for family functions. Offering canapes of Mediterranean tarts, cheese and charcuterie board and, best of all, seasonal salads by the kilo (yes, kilo) this company has your Easter lunch sorted.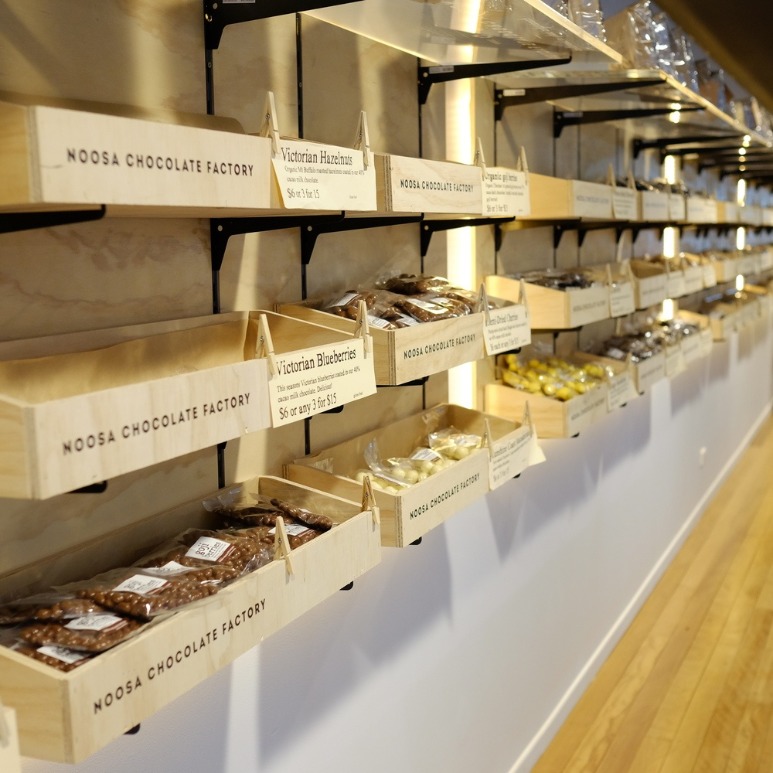 It wouldn't be Easter without chocolate – specifically from Noosa Chocolate Factory of course. Pop into their store on Adelaide Street for some fresh rocky road and other sweet treats, or head to The Dark Chocolatier also on Adelaide Street, for freshly blended chocolate slabs straight from the Noosa Chocolate Factory itself, as well as fine specialty coffee and famous hot choc! Eating chocolate over Easter doesn't count because it's Easter, right?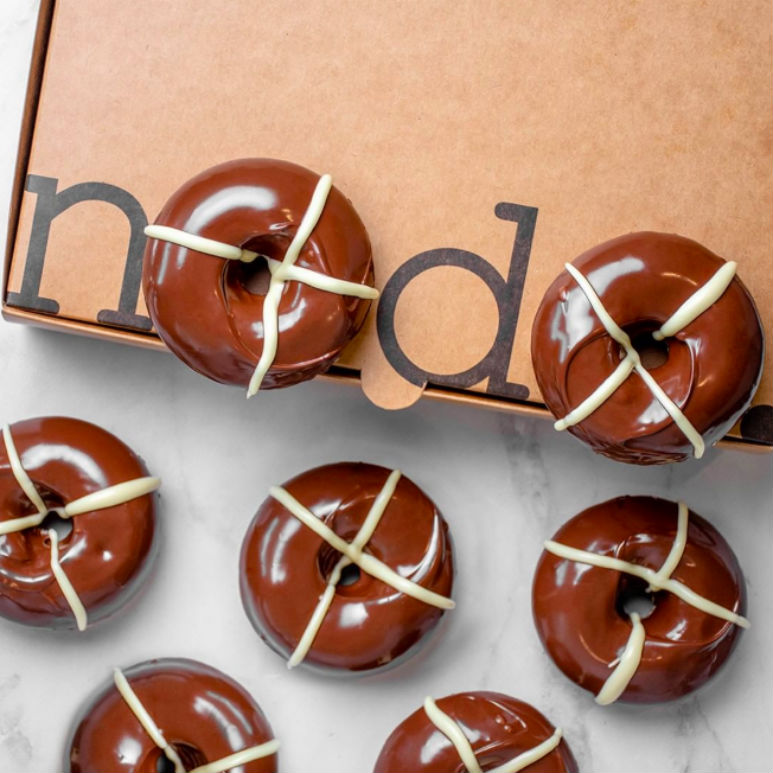 Hot cross bun season is here which means its time to feast on some baked goodies from Nodo. Their buns are Hand rolled, gluten-free, refined sugar-free and made with dried blueberries! And what would a Nodo Easter be without some hot cross bun flavoured doughnuts?! #Delish!
However, if you'd rather bake your own buns Nodo's also got their hot cross bun recipe available here!
LONG WEEKEND GETAWAY
Spend Good Friday seaside with waterfront views of Australia's second biggest yacht race and live music across three stages at this annual event on Redcliffe's Suttons Beach. Family friendly with free Easter themed entertainment until 4pm, the kids will be able to partake in events such as Easter egg hunts, rides and the famous sky-diving Easter bunny himself while you get to soak up some sun and work on that tan. You can check out more on the festival as well as accom here. Oh, and did we also mention the Pop-Up Ice Cream Fair? Yeah, a whole section within the festival will be dedicated to an ice-cream themed area. Happy Sweet-ster!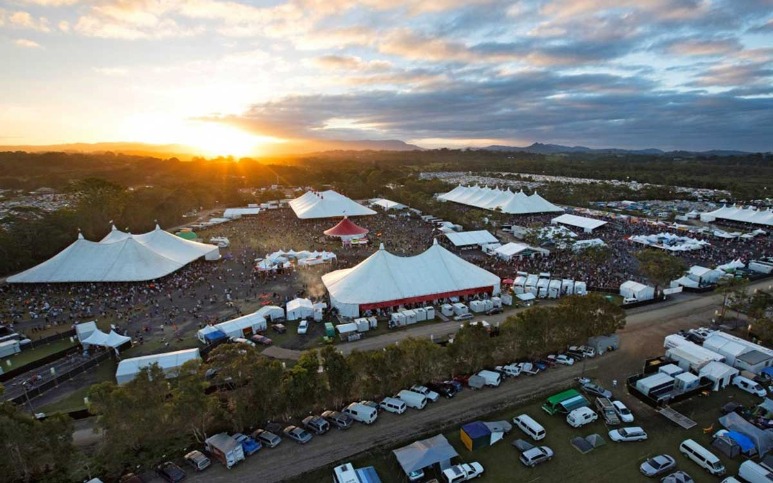 What better way to spend your long weekend than dancing it away in everyone's favourite festival destination – Byron Bay. This year is Bluesfest's 30th anniversary running from April 18th to April 22nd, and will be boasting the likes of artists such as Jack Johnson, Paul Kelly, Hozier and Ocean Alley. Set up your glampsite on the festival grounds or whisk you and your best gals away for the weekend and set up shop off-site. An added bonus is you'll be guilt-free all weekend long from burning off all those extra sweet treats by grooving to the music.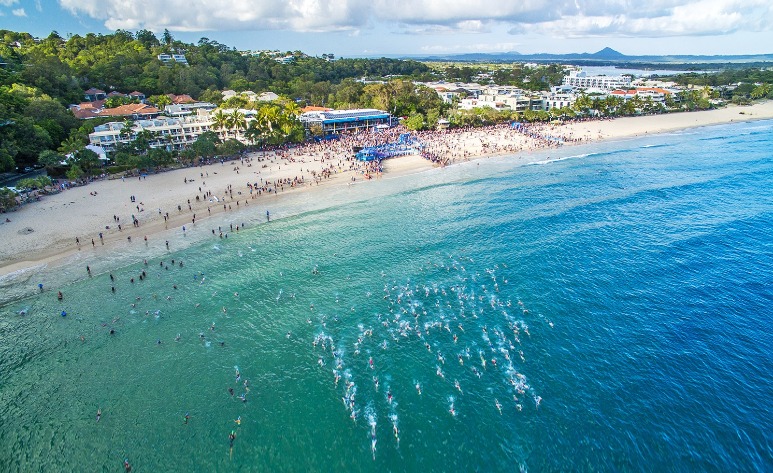 NOOSA
Treat yourself with something other than chocolate by taking a well-deserved break to none other than Noosa itself. Kick the long weekend off with the Noosa Junction Twilight Markets, which feature artisan stalls, food and live music from 5pm-9pm – did we mention there's a pop-up bar with happy hour prices all night? Spend your days on the beach, wandering to Hastings Street in between each tan session and explore the boutique stores before heading to one of the many restaurants along Gympie Terrace and indulge yourself on some good food that isn't chocolate. You can even start that fitness resolution you've been putting off - it's hard to not be motivated when Noosa National Park is at your expense. Pack a bag, a book and your best friend and hide yourselves away in Queensland's favourite beach destination for a treat-filled weekend that's completely guilt free.
Hop your way through one or more of these sweet Easter events for a satisfied belly and mind. And remember, it's Easter, so you definitely can have just one last piece. . .
About the Author
Most commonly found on the dance floor or anywhere with salmon eggs benny, Bridgette is an aspiring writer all the way from the Sunshine Coast. Her hobbies include laughing at her own jokes, drinking wine (alone or with friends), crying when seeing dogs and watching re-runs of Will and Grace. She one day hopes to become a successful editor/publisher but will also settle for marrying rich.