What To Watch On Netflix
Netflix is so hot right now..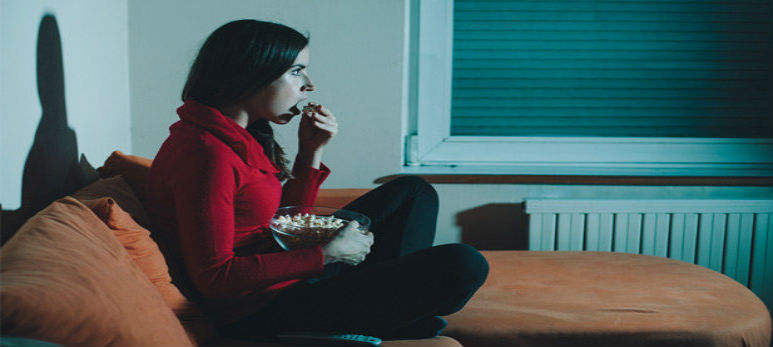 If you're anything like us and feel like regular television shows aren't cutting it anymore, then Netflix is for you my friend. There's no ads, no channel changing between shows, no recording needed and no missing crucial details in episodes because you were on the loo or had your head in the fridge. Netflix has totally got your back. Watch whatever you want, when you want. The only downfall to having a bottomless pit of viewing pleasure? Deciding what the bloody hell to watch. We've done a little research (and by research we mean endless nights on the couch) and have come up with a list of must see shows on Netflix right now. The hardest decision you'll have to make is what snacks to buy..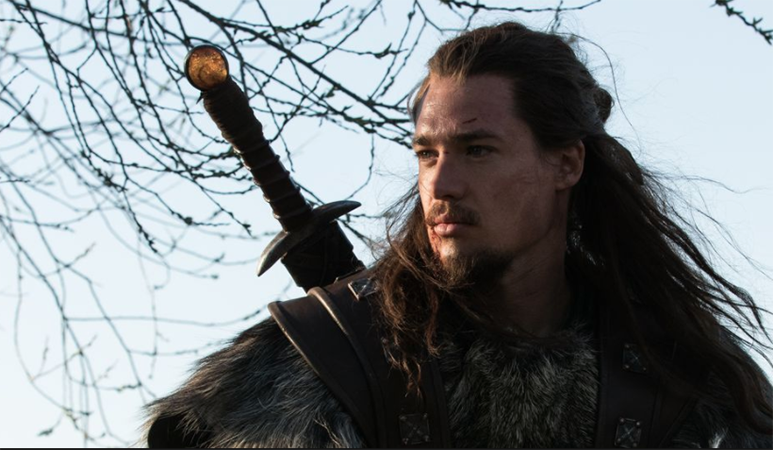 THE LAST KINGDOM -
As Alfred the Great defends his kingdom from Norse invaders, Uhtred -- born a Saxon but raised by Vikings -- seeks to claim his ancestral birthright. Awesome actors, great action, simply stunning scenery. If you like Vikings (we LOVE Ragnor Lothbrok) and Game of Thrones (How can you not love GoT - new series coming in July!!) then you'll totally dig this medieval masterpiece.
BLACK MIRROR -
This sci-fi anthology series explores a twisted, high-tech near-future where humanity's greatest innovations and darkest instincts collide. Creepy, twisted, thought provocotive, fun, fabulous and mind-altering. Featuring stand-alone dramas -- sharp, suspenseful, satirical tales that explore techno-paranoia -- "Black Mirror" is a contemporary reworking of "The Twilight Zone" with stories that tap into the collective unease about the modern world. Each story features its own cast of unique characters. Do do do do dodododoooo.
MARCO POLO -
Set in a world of greed, betrayal, sexual intrigue and rivalry, "Marco Polo" is based on the famed explorer's adventures in Kublai Khan's court. Not kidding when we say this is one of the BEST SERIES EVER. Totally under-rated and know idea why. It's simply epic. That 'one more episode' will have you watching the entire two series all in a weekend and then feel like you are missing a friend when it ends as you get so engrossed in the characters.
RIVERDALE -
There's no way to describe this series without making it sound slightly like a teeny-bopper show but, we are going to do our best to sell it to you as we are totally obsessed with Riverdale right now. Based on the characters by Archie Comics, this (teen) drama follows around a bunch of high school friends who always seem to find themselves ending up in some seriously, mysterious situations. #spooky

NARCOS -
Narcos tells the story of the infamous Pablo Escobar. It's a nail biting show that takes us way back to the beginning of Pablo's hectic time on Earth, including life with his family, gang members, drug dealing and his relationship with the whole world.

13 REASONS WHY -
We're not going to list you 13 reason why you should watch this show, but we will give you 1 - it's so damn addictive. If you're up for a Netflix marathon night then tune in to 13 Reasons Why. This show literally leaves you hanging after each ep so you may as well watch the entire first season in one go. Your new Friday night plans are sorted, you're welcome.

GRACE AND FRANKIE -
Starring the hilarious Jane Fonda, this sweet little series will keep you laughing episode after episode. Grace and Frankie are frenemys who quickly turn into bffs when they find out their Husbands both turn out to be gay, together. Oh the drama.

SUITS -
Men in suits - need we say more? The show's about two successful (and smokin' hot) lawyers who dominate New York, one legal case at a time.

SHAMELESS -
Ever wanted to feel better about your life? Then Shameless is the show for you. It tells the story of an alcoholic father, Frank, and his six children who struggle to take care of each other and day to day life. The Gallagher's are a crazy, chaotic but hilarious family and this show will have you LOLing throughout every ep.

HOW TO GET AWAY WITH MURDER -
If you like Cluedo then you're bound to like How To Get Away With Murder. This exciting new series leaves you wanting more with each episode. It's based around law students who get taken along for a ride in both the legal and the crime world. You'll probably want to be a detective or a lawyer after watching this, just sayin'.

THE PEOPLE V. O.J -
Some of you may have only heard about who O.J Simpson was through the Kardashians (no judgement). If you're curious as to what he was all about then you should watch The People V. O.J. This mini series explores "the trial of the century" from the perspective of both the prosecution and the defense.

HOUSE OF CARDS -
House Of Cards is a political drama about a ruthless politician who will stop at nothing to conquer Washington. Move over Trump, Kevin Spacey's in the house. Love the Underwood's. Already watched the entire new season.

Stay tuned, new seasons returning:
STRANGER THINGS -
You haven't seen strange until you've watched Stranger Things. If super natural forces, secret experiments and odd town folk are your thing then tune into this Netflix series now. You've got time to catch up if you start now, season two will arrive October 31 (aka Halloween).
ORANGE IS THE NEW BLACK -
Orange really is the new black. If you haven't been following these orange, jumpsuit wearing crims, then you've been missing out. Orange Is The New Black is a series about a privileged New Yorker who ends up in a women's prison. Season five returns June 9, eeeeek.
About the Author

Coffee addict, blogger and full-time foodie, Christie Smith is an amateur photographer, lover of wine and social butterfly. Her creativity came at a young age but really started to bloom whilst living abroad.
Desperately trying to escape the chilly conditions of London, Christie found herself seeking refuge in many unique, bars and cafes hidden throughout 'foggy town'. As the camera roll started to fill, so did her desire to share her experiences with the world, thus leading to blogging. Christie is never one to decline happy hour invitations, brunch dates or Saturday morning market-hopping with the girls!