Sonic Masala: The Home of Brisbane's Underground Music Scene
Underground but not out of sight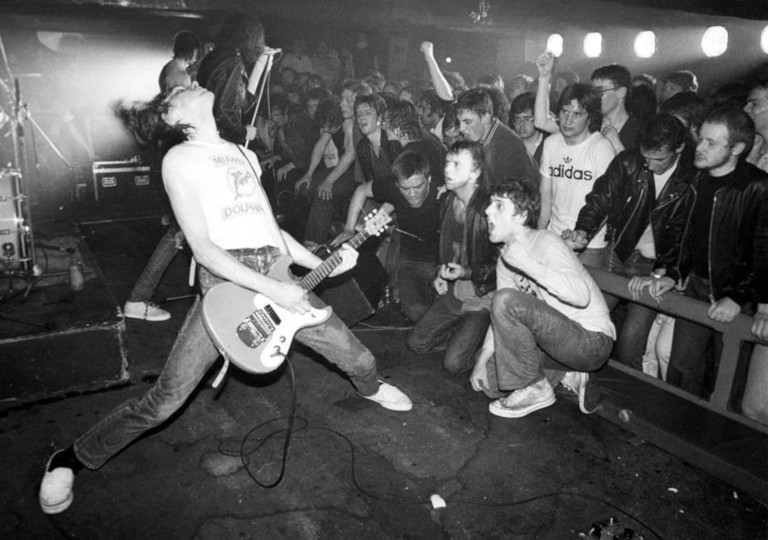 The sway of the crowd, the bass bouncing off the walls and into your bones, the smell of beer, the sweat, the passion. Welcome to Brisbane's Underground Music Scene. Welcome to Sonic Masala Fest.
Running it's fifth (almost) annual show, Sonic Masala Fest will be back at the Greenslopes Bowls Club on Saturday, 18 August, and they will be featuring the likes of Tape/Off, Orlando furious., BARGE with an antenna on it, Eyes Ninety, Glomesh and Nova Scotia.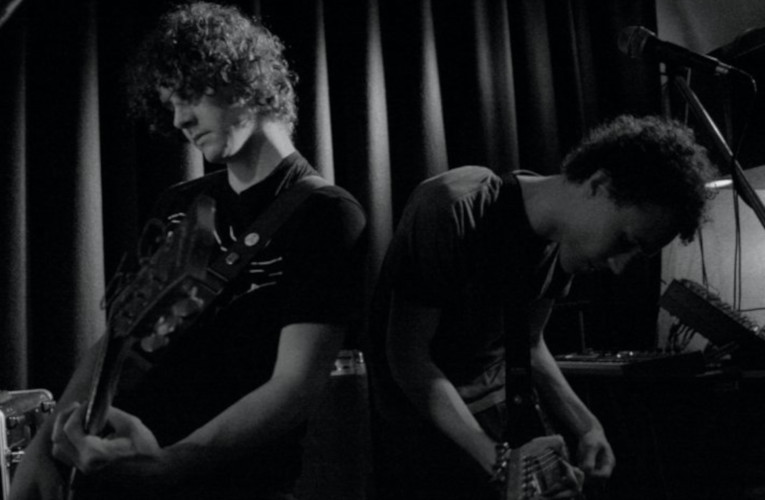 Image Credit: Nova Scotia
Now, if you're anything like me, you are totally mainstream and probably haven't heard of any of those bands. Instead, you listen, hell even shake-shake-shake along to TSwift on the radio and your Spotify is full of 'Top 40 Hits' lists. You are vanilla as it comes, but listening to 'All the Stars' by Kendrick Lamar and SZA will have you feeling like you're part of the Black Panther movement. I get it. I am you.
But, to my surprise, there is music out there that is not overplayed on B105 and that has a life of it's own, that's attracting crowds and making waves in little old Brisbane and beyond.
Let me tell you the story of how one drunken night lead to what's become a safe haven for the underground punk rock scene of Brisbane.
Drunk nights lead to day dreams
It's 4am and a bunch of drunk dudes are making curry. While making the dinner inspired breakfast, talks turned to loving music and changing the world one band at a time, as those under the influence do.
And that's how Sonic Masala was born.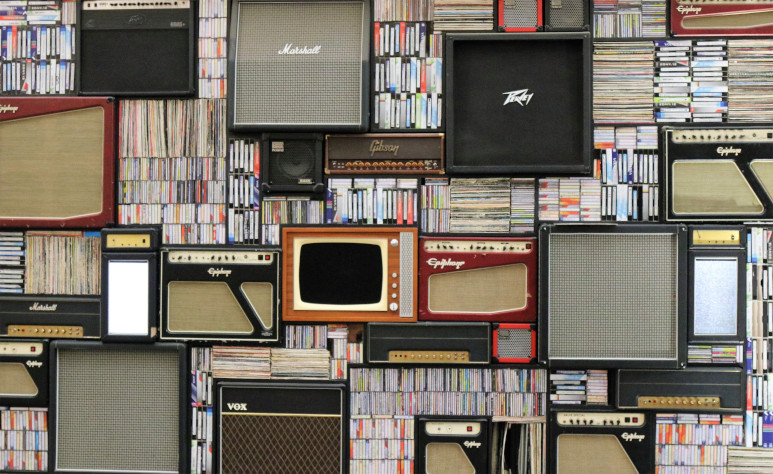 It's 2009 and Sonic Masala started out as a music blog. Bands like Moral Straightjacket and Pissed Jeans finally had a voice and what a voice it was! The author, Brendan Telford, is not only an avid lover of true and pure punk rock, but he's also a school teacher which is why you'll be hard pressed to find any spelling mistakes on his blog.
But the embers that lit the blog turned into a pretty nice little campfire and Sonic Masala became a champion for striving bands that just wanted to play their music.
From Blog to Label and Beyond
The Waiting Room in Brisbane's hipster West End, was a dingy little house that rented the space out as a music venue. If you've ever been there, you'll know that it was quite literally a house, where the band played in the lounge room and the audience stood around the dining area. Unfortunately, the Waiting Room played it's final show in 2014, but not before it made history to the people who frequented it's halls.
It's 2011 and Brendan Telford is at The Waiting Room watching bands play. One such band was Tape/Off, who's lead singer and guitarist, Nathan Pickels, makes an impression on Brendan with his skinny pants, checkered shirt and absolute fearlessness.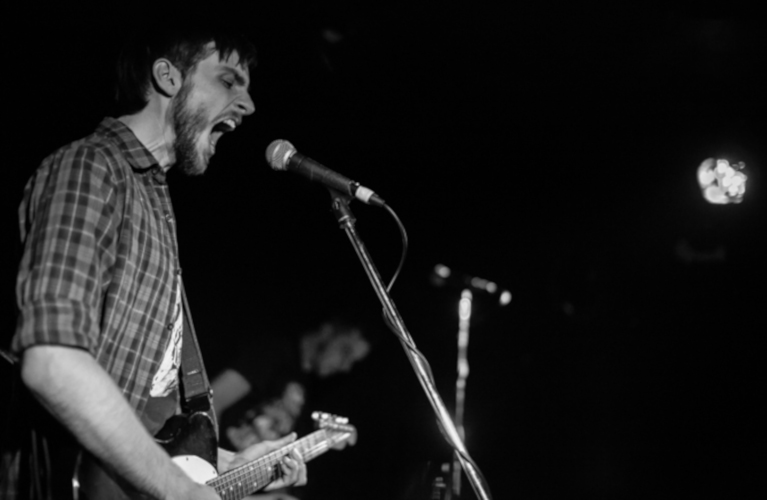 Image Credit: AU.

According to Tape/Off's drummer, Branko Cosic, Brendan wasn't a huge fan of Tape/Off initially, because on said night, they were crap. But a second chance and a shared passion between Nathan and Brendan for teaching proved to be the formula that was needed for those two bearded powerhouses to combine their aspirations and start Sonic Masala Records.

Their record label would go to produce some great Australian bands, including Tape/Off's 2014 AMP nominated album, Chipper.
The Little Festival that Could
With the Waiting Room closed, a new sanctuary was needed for all the bands that were starting to gain traction.
And so Sonic Masala Fest opened its doors at the Greenslopes Bowls Club in 2014, sponsored by Brisbane's Community Radio Station 4ZZZ. Although they introduced a lot of the local talent, a few interstate friends joined the party and just like that, Sonic Masala Fest was ingrained in the underground music scene of Brisbane.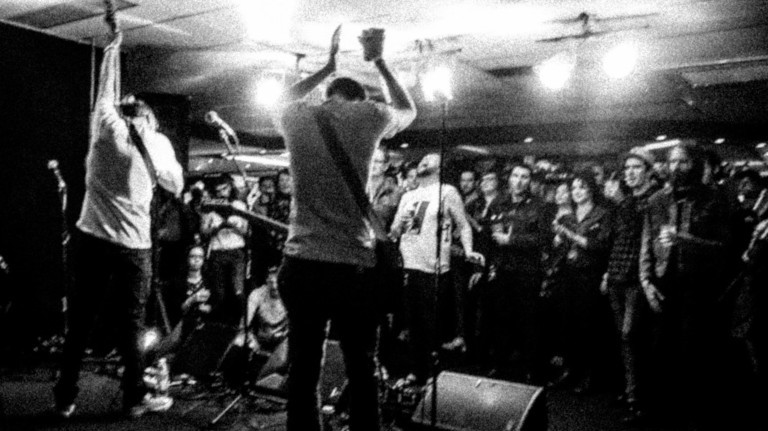 Image Credit: Society of Sound
Don't forget the t-shirts…!
My favourite part of the whole festival is the awesome t-shirts you'd be lucky to get your hands on. Designed by the incredibly talented Phoebe Paradise, the merchandise has a life of it's own and every year the designs are a great reminder of the festival that was.

Get your punk rock on
Sonic Masala Fest is entirely about the music. It's not marketed, thousands of dollars have not gone into attracting a crowd. It started with friends of the bands showing up. Then then next year, those friends brought more friends. And then again the following year.
The only way people know about the festival is through a Facebook Event, and the rest is done the old fashioned way - by word of mouth.
So be a friend of a friend, get your tickets, buy a t-shirt and wear it loudly and proudly like people who run the Bridge to Brisbane do! After all, you didn't have to run anywhere, you got to drink beer and listen to great music and if that's not worth commemorating, I don't know what is.
You can pre-purchase tickets and t-shirts from the Sonic Masala website; prices start at $25. You can also buy merch once inside, along with beer, lots of beer. Gates open at noon and the first band gets going from 1pm.
See you there!
About the Author

Frolicking in the ocean and sipping on a cool beverage is how life was intended for Billi. An avid traveler and dabbler in creative expressions, Billi has tried it all – singing, make up artistry, photography and cross-fit coaching – wait, what?
Billi has loved writing since Hotmail accounts were cool, her 15 childhood diaries will attest to that. Years of practicing terrible poetry and managing her own teenage emotions have shaped Billi's passion for writing her stories and experiences for her few social media followers.
Adoring her young family and loving her close group of friends, Billi is planning on writing all about her upcoming overseas adventures as soon as the kids are old enough to appreciate all the effort it takes to travel with them.