New Vintaged Spring Menu
Vintaged Bar + Grill Unveils Delicious Delights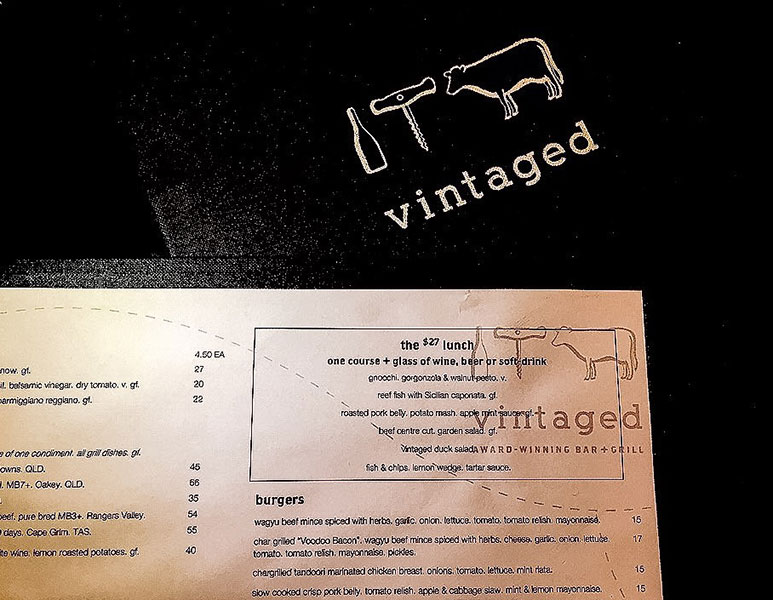 I have long been a fan of Vintaged Bar + Grill restaurant inside the Brisbane Hilton on Elizabeth Street. I often find myself shopping in the Queen Street Mall area. I am not really a fan of shopping, in fact, I often find myself accompanying someone who is shopping in the Queen Street Mall area. My mind quickly tends to wander to lunch and a glass of Champagne. If you are familiar with this area of Brisbane you will know that despite a plethora of high end shopping outlets there is a significant lack of high end eating and drinking outlets. I have tried to find a glass of Champagne at many of the restaurants in the area only to be offered a glass of local sparkling. This has lead me to discover the sophisticated oasis that is Vintaged Bar + Grill. A restaurant and bar that understands that Champagne only comes from France.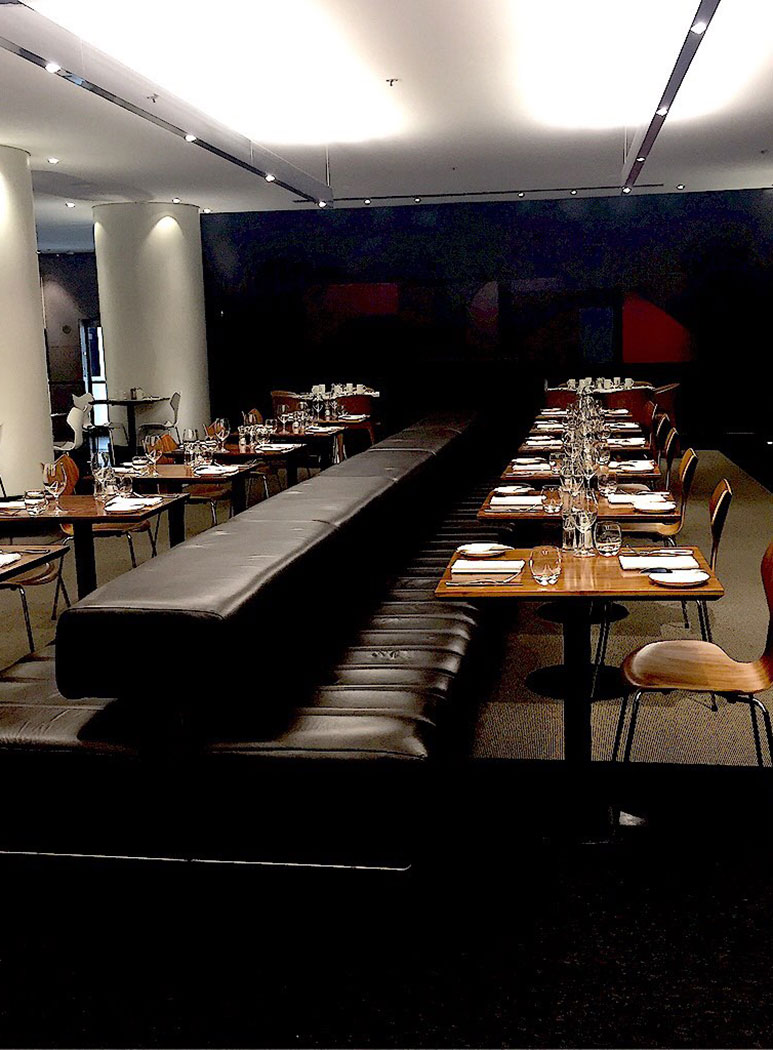 Vintaged specialises in aged beef and has a special aging space that is on display. You can see the beef aging in front of a beautiful back lit wall of pink Himalayan salt bricks.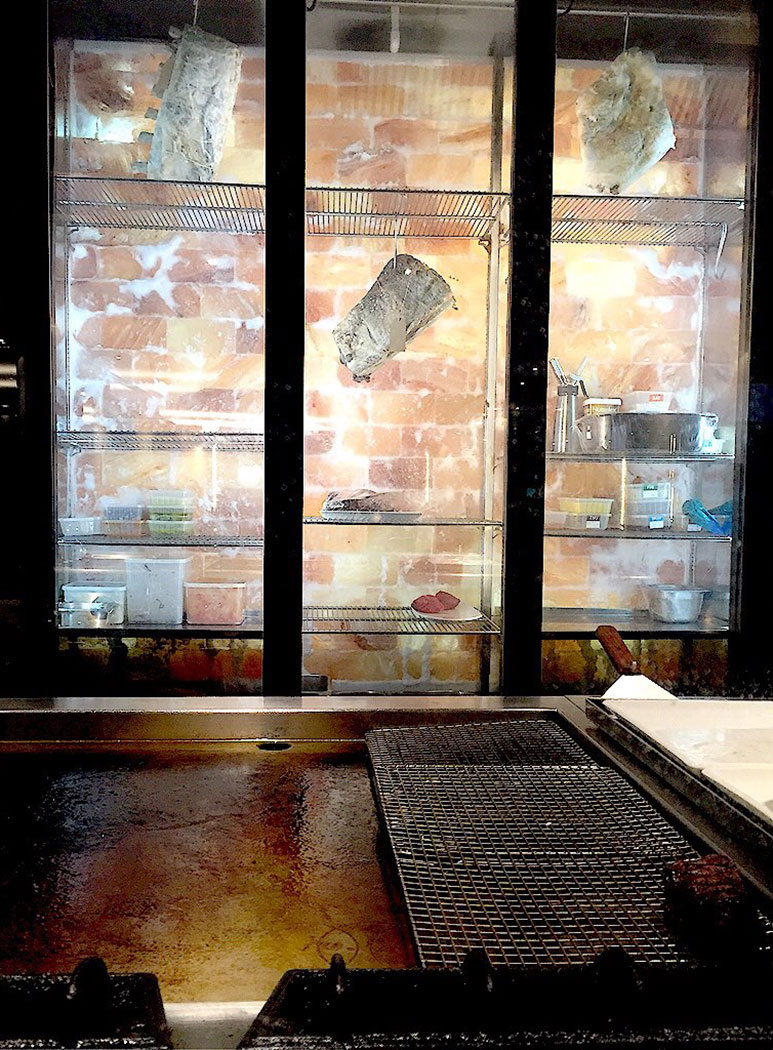 In front of the aging room you can see the chefs busily cooking your lunch or dinner right in the dining room.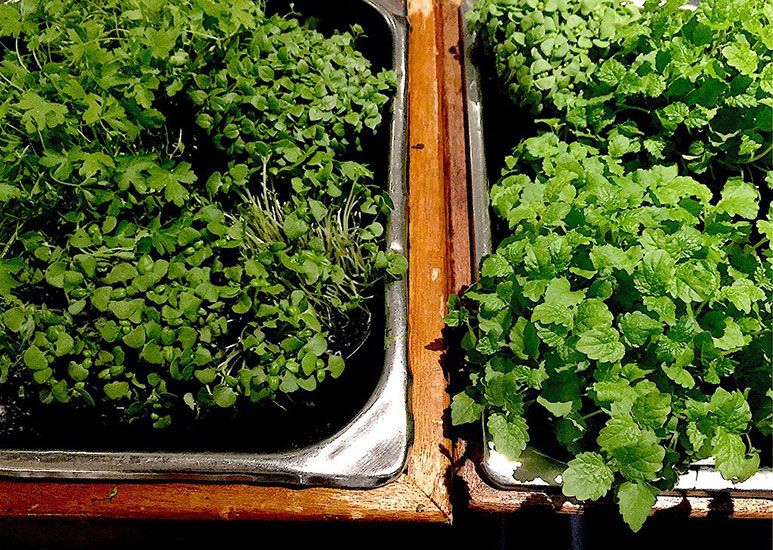 To the left of the open kitchen is a long glass walled corridor of wine and Champagne.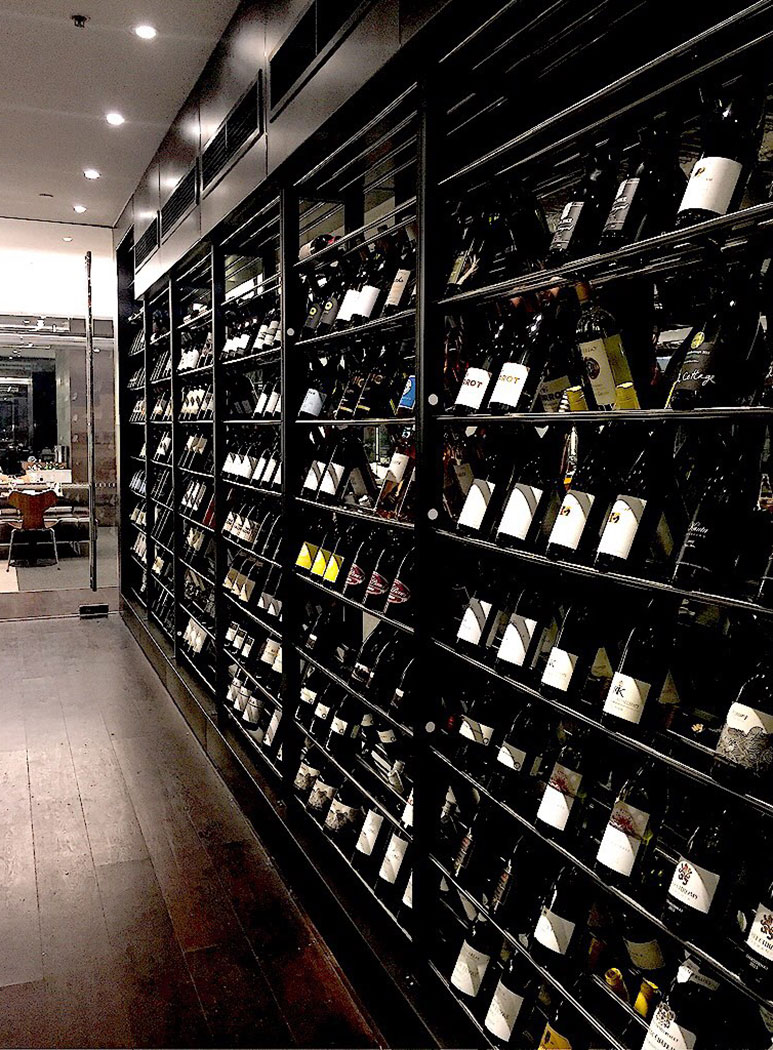 It may sound like this would mean that Vintaged Bar + Grill would be on the expensive side but you would be mistaken. On my recent visit I had the $27 lunch. It offers one course plus a glass of wine, beer or a soft drink. There are six dishes to choose from all of which are perfect for a midday business lunch or a well needed shopping break.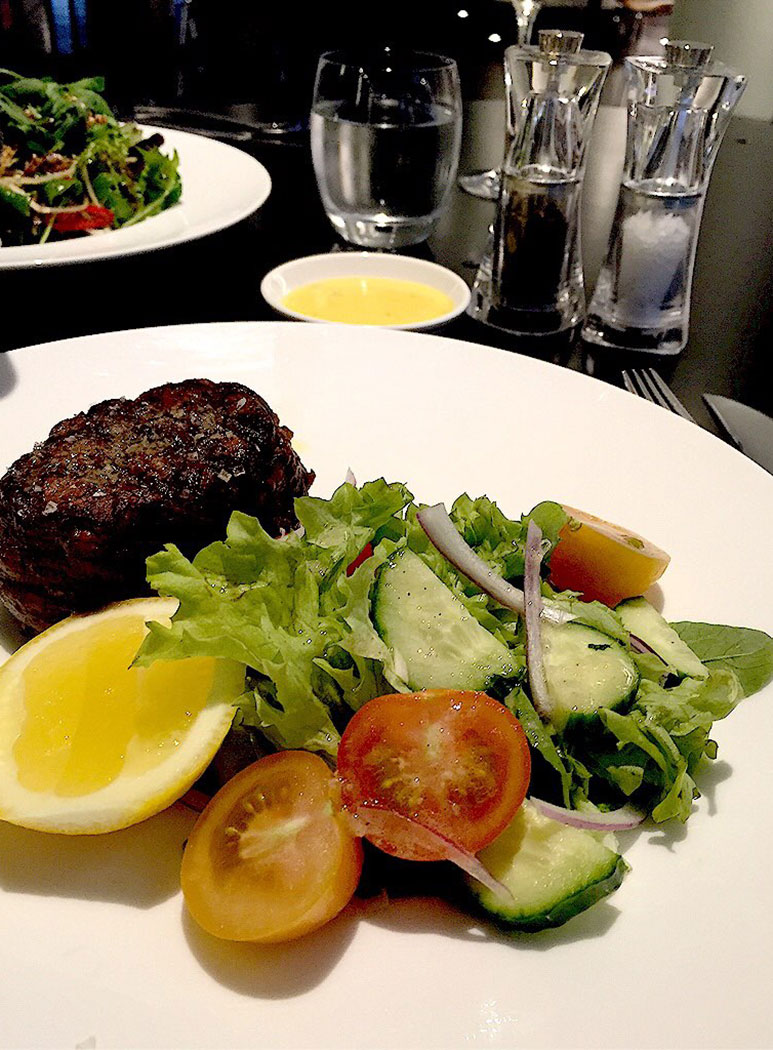 I tried the Vintaged duck salad and my partner had the beef centre cut with garden salad. We added on a couple of sides, potato puree with Murray River pink sea salt and EVO and green beans, snow peas and peas. We also tried a couple of condiments, béarnaise sauce and green peppercorn sauce. I can't pass up beef with potato puree and béarnaise sauce.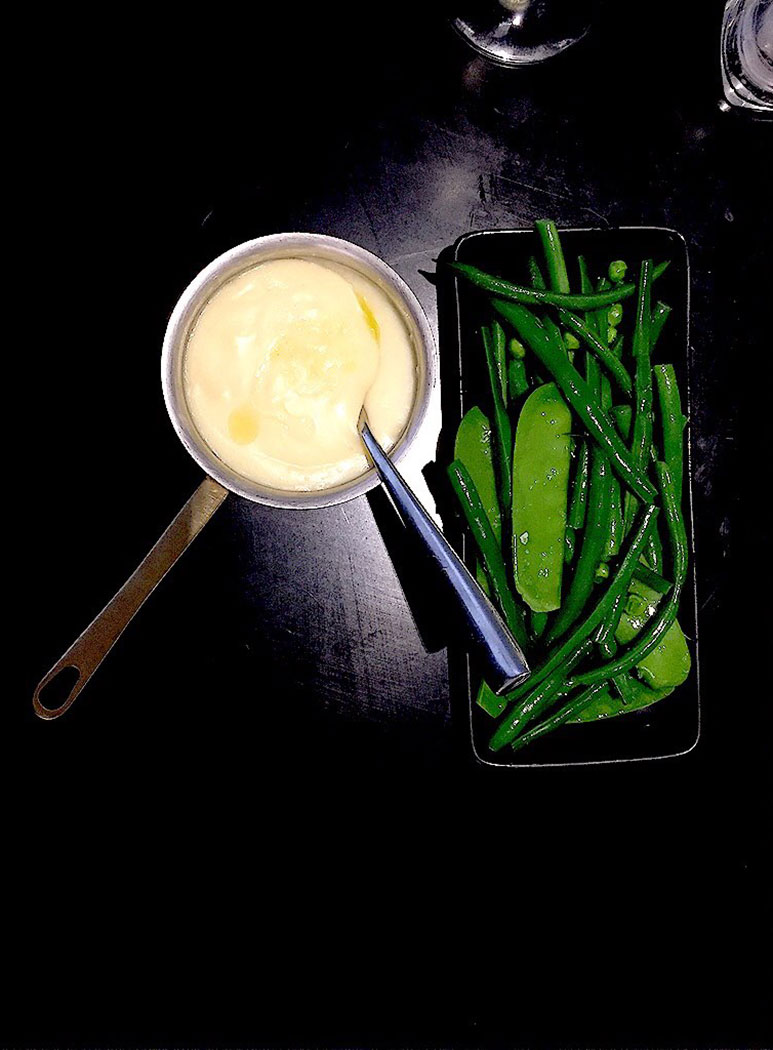 I make this often and order it whenever I see it. I am very picky about the classic French way these dishes should be made and often find them about as close to their origins as sparking wine is to Champagne. I could see the chef in the distance slowly whisking the butter into the béarnaise sauce and serving the potato puree in a small copper pot. This was classically made and it was just perfect.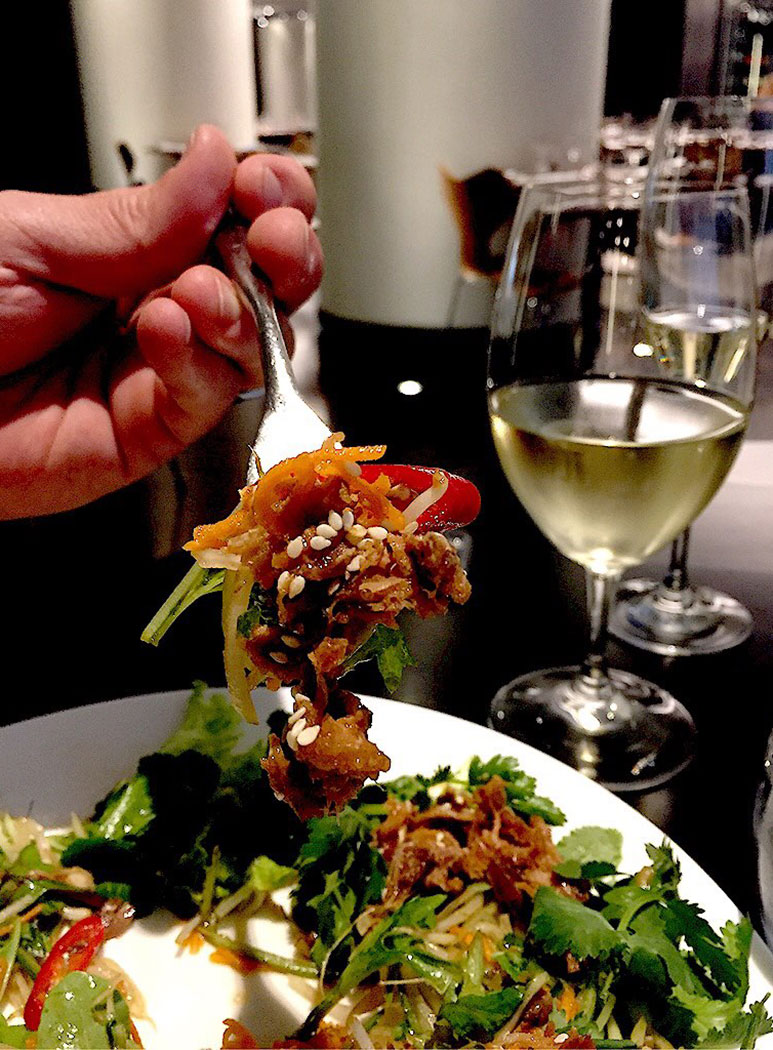 The duck salad was just as delicious. Its mix of Asian flavours were bold and yet light at the same time. Both dishes went well with the wine suggested by the extremely knowledgeable waiter. This was an amazing deal for $27. It even came with a warm grilled slice of sourdough bread with a roasted capsicum relish to start. In a time when most places charge for bread this was a very nice touch.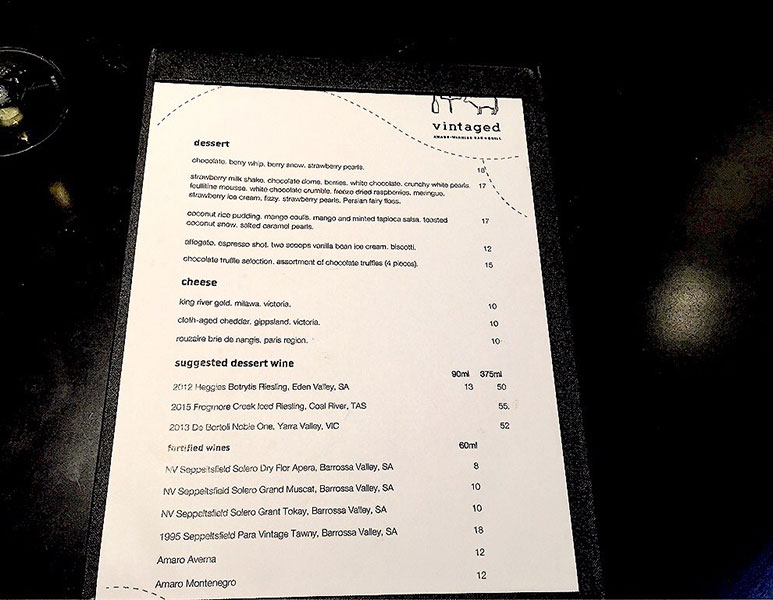 The service was warm and you could tell the staff were very well trained and loved the Brisbane Hilton. The waiter even spent some time telling us how much she respected chef Hueman Lam and Chef de Cuisine Dario Fiorino and enjoyed every time she had the opportunity to try their dishes. This understanding and respect gave her the knowledge and comfort to recommend many dishes including Executive Chef Hueman Lams signature dessert, strawberry milkshake = white chocolate dome, berries, white chocolate, crunchy white pearls, feullitine mousse, white chocolate crumble, freeze dried raspberries, meringue, strawberry ice cream, fizzy, strawberry pearls and Persian fairy floss.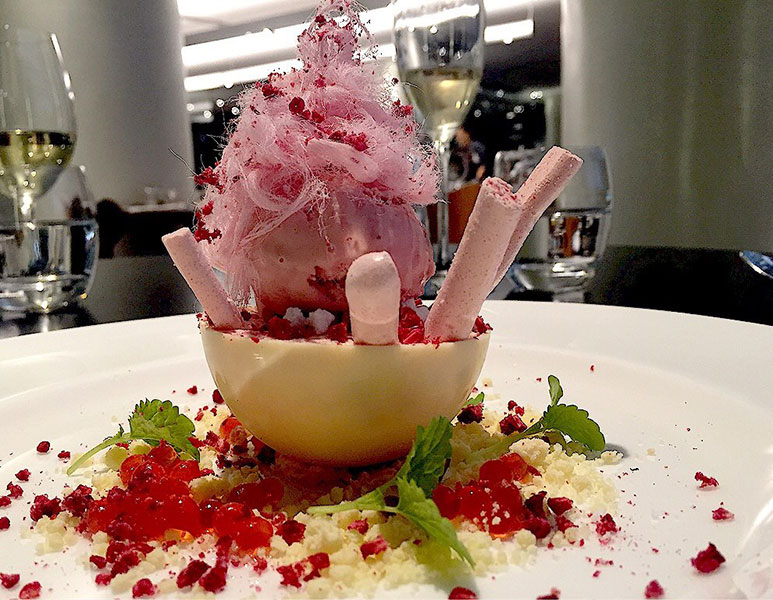 It's a mouth full in name and when you taste it, your mouth will be full until your plate is clean. The layers and textures of this dish are brilliant. I would stop accompanying someone shopping and eat this dish everyday if I could.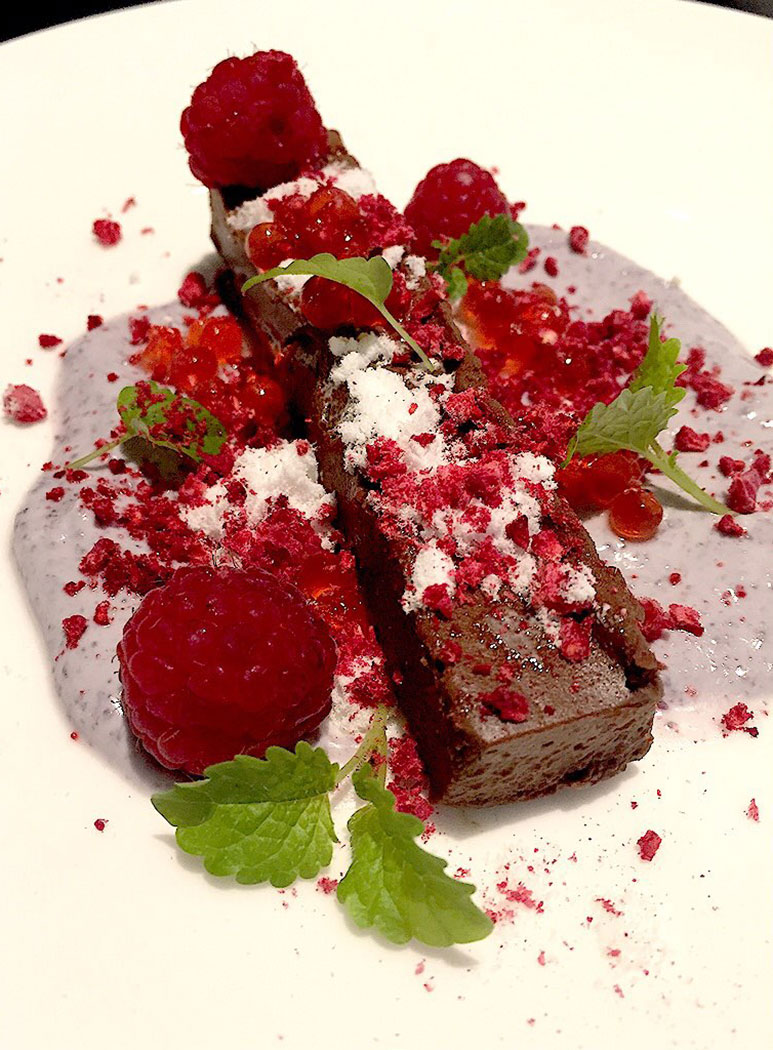 On other visits I have had the Char grilled "Voodoo Bacon" burger and the club sandwich many times while just sitting in the bar. As the artisan producer of Voodoo Bacon I may be a bit partial to this dish but I have a very hard time not having this burger every time I go to Vintaged Bar + Grill. I love it and it's smoky, sweet flavour!
There are so many reasons to take a break when in the Queen Street mall area and duck into the Brisbane Hilton and enjoy Vintaged Bar + Grill. There are even more reasons to stay at Brisbane Hilton so that you don't have to go back to shopping after lunch or dinner.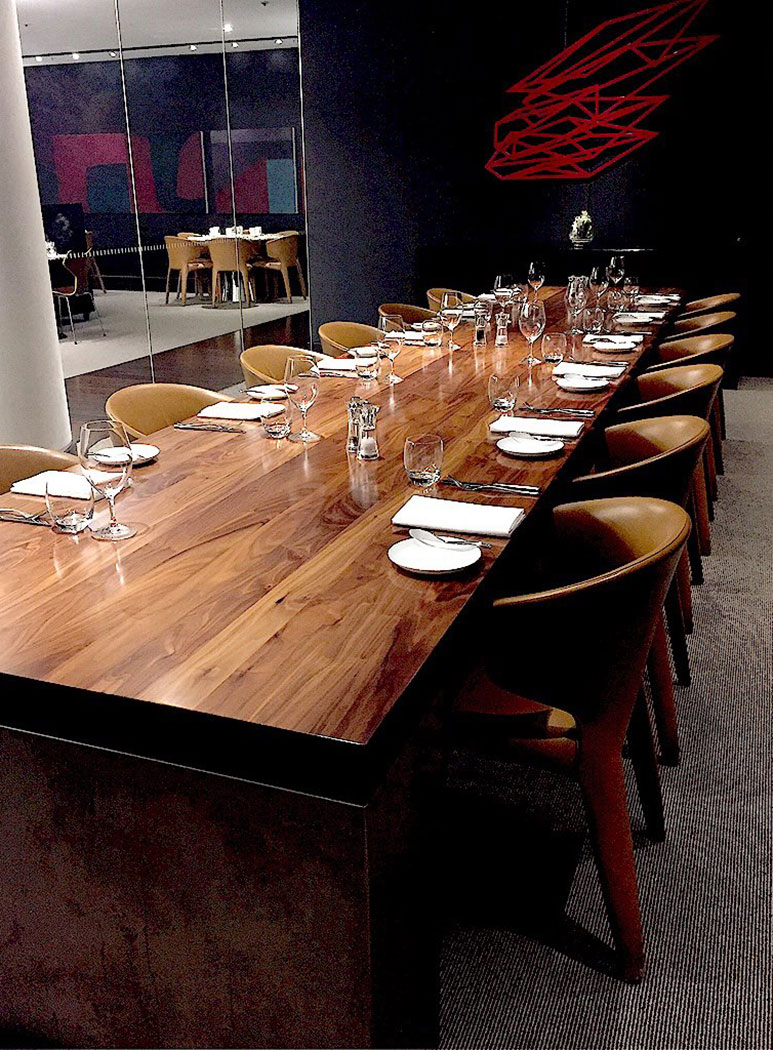 About the Author

George Francisco is the artisan behind Voodoo Bacon. He is also an Executive Chef that has earned seven Chef's Hat Awards with the Sydney Morning Herald's Good Food Guide, hosted an episode of SBS Food Safari and web based Foraged TV. He is the only chef in Australia to command the kitchens of two
Relais and Chateaux properties. He has owned his own award winning restaurant and café in Sydney's Northern Beaches and conceptualised the food offerings of boutique hotel brand QT Hotels. Currently when not peddling his pork (you MUST try
Voodoo Bacon
) or hugging trees, he writes for fun and The Good Guide.