Meet Sofles
Behind Brisbane Street Art Festival
The Good Guide is all about supporting independent, interesting, unique talent and boy oh boy does this sassy street artist, Sofles have talent. With Brisbane Street Art Festival here for 2018, it's time to paint the town red/purple/yellow/blue (LITERALLY!). Brisbane's city streets come alive with fresh new works from talented artists adorning iconic landmarks and adding some more spunk and eye candy to our creative Brisbane. We meet Sofles, and get the lwo down on what''s what, what drives him and what's next. Read on...
Name // N/A
Nickname // sofles
Job // artist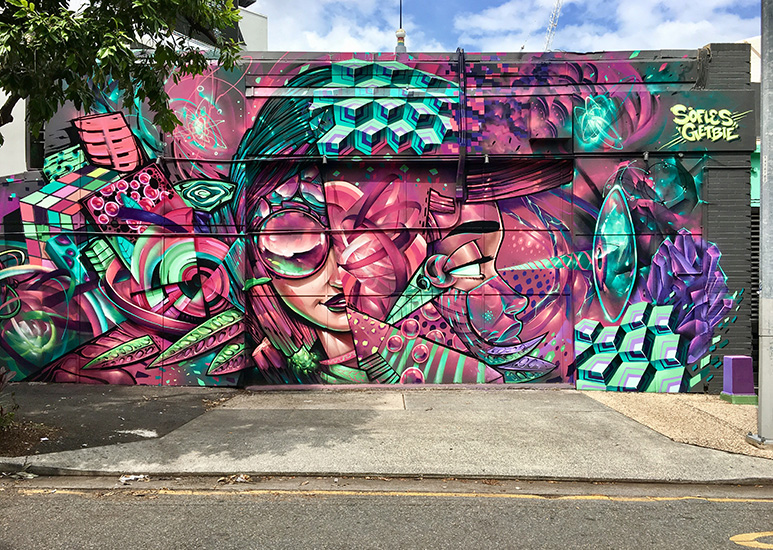 Workplace // worldwide, creating large-scale artworks to brighten and improve spaces
What do u love most about what u do // I love being able to travel and explore new places, adding my artwork to leave a piece of me there.
Describe a day in the life // I've recently become a father, so these days it's all about juggling a baby, doing designs, prepping canvases and getting paint and plans ready for mural work.
Describe ur creative style // I've always tried to do different styles of work to keep the process and outcomes interesting. But to describe it I would say, punchy, colourful, highly detailed and eye-catching. I try to put a lot of energy into my work.
Favourite piece // too hard to say, I have different genres and pieces, and I'm probably too self-critical to fully enjoy my work!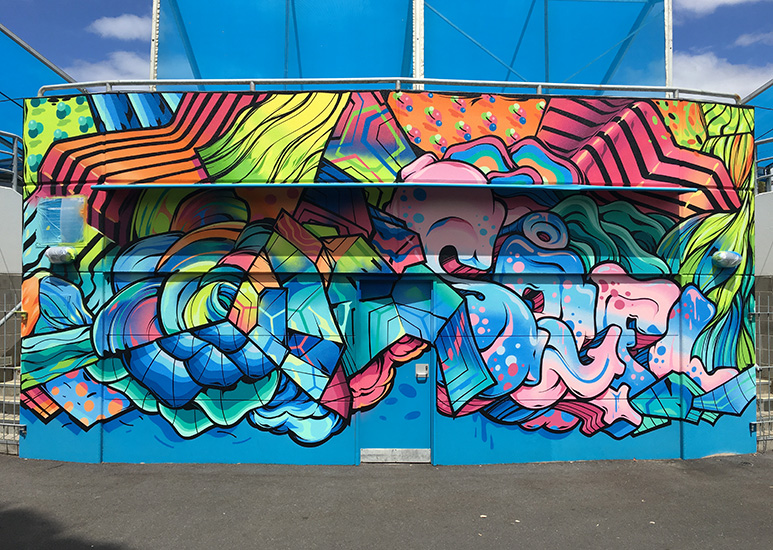 Tell us more about BSAF // Brisbane Street Art Festival is running for its third year in 2018, I've been really happy to be a part of it. It's nice to see Brisbane, Australian and international artists being showcased and adding some colour to Brisbane, which can be quite conservative with public artwork. There are so many blank walls around, so having these pieces of public art can really connect people to places and give them something to identify with.
What are you passionate about // I have and always will love art. It has been the biggest influence on my life, opening my mind and imagination from a young age. It has always made me feel free. I constantly want to learn more and refine my craft. I'm passionate about giving people interesting images to look at that invoke a feeling or energy from within them.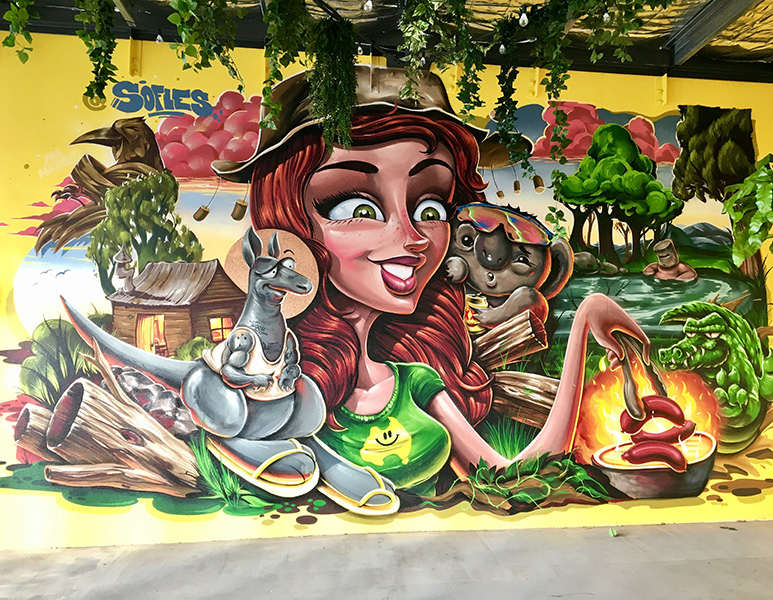 Life philosophy // be happy, find what you love and chase it, and don't get caught up in the small things.
What did u want to be when u were young? an artist (but people said that's not a real job...)
What would you do in an alternate universe? I would have artistic superpowers, it would be like an art version of the X-Men movies.
Fave holiday destination? Copenhagen, Denmark
Brisbane's best-kept secret // Mt Coot-tha. Get back to nature and go for a bush walk, it will make your day.
Words of wisdom // break the rules!
Next exciting thing // keep your eyes peeled for some more public walls in Brisbane in the coming weeks!
More // check out and follow @sofles on instagram, and watch "sofles limitless" on YouTube.