Meet Angela Fabian
Brisbane's Queen of Soul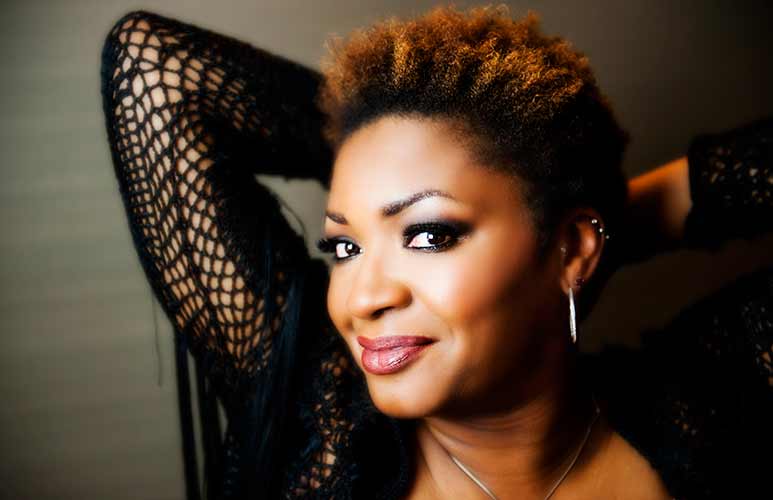 The Good Guide is here to celebrate local is lovely. What makes a place so unique is her people. We get backstage with Brisbane's Queen of Soul, the one and only Angela Fabian to hear what makes her tick, what's she's passionate about and more. Angela has just released her album, Arms Opened Wide, check it out here...
NAME: Angela Fabian | Soul Singer/Songwriter
-
TELL US MORE ABOUT YOUR NEW ALBUM 'ARMS OPENED WIDE': "Arms Opened Wide" is a compilation of stories that I and other people that I have met in my lifetime have experienced in both good and bad. My songs are about love, laziness, relationships, sorrow and victory.
DESCRIBE YOUR MUSIC STYLE: My music style is definitely soul and maybe a bit sultry. It's not Aretha soul but more like Sade soul.
WHO HAS INFLUENCED YOUR MUSIC? When I was a teenager I wanted to be Whitney Houston so bad that I even dressed like her for my school formal! I used to watch her video "The Greatest Love of All "every day before I went to school (that's when MTV first started lol). Michael Jackson influenced me because I love the way he dances oh and I can't forget Prince! I have so many let's see, Patty Labelle, Chaka Kahn, Sade, Tina Turner (she's such a powerful singer).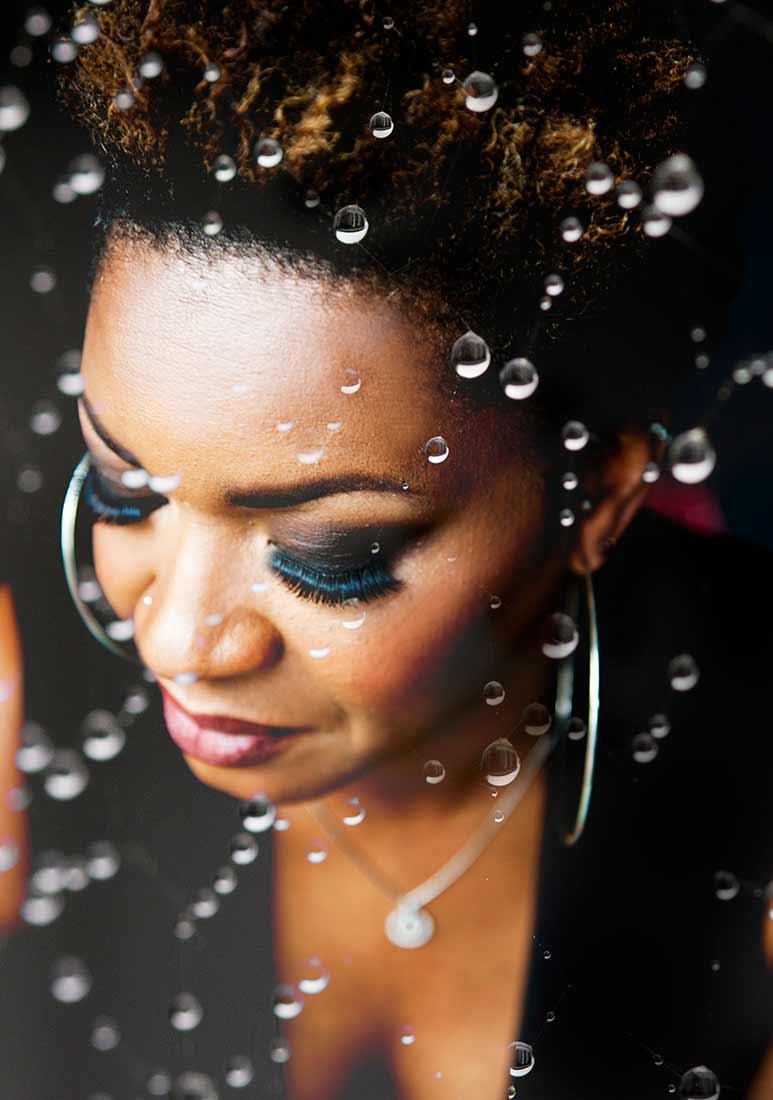 WHAT DO YOU LOVE MOST ABOUT WHAT YOU DO? I love to be able to express myself through singing. I have found that as I get older (I think) I have grown more emotional especially if the song means a lot to me which most of them are and if I can make the listeners feel exactly what I am feeling whether it's a sad song ( in minor keys lol), happy or an angry song then I'm all good J
DESCRIBE A DAY IN THE LIFE OF YOU? Wake up then coffee lol! Some days I might tinker around on the piano and come up with new lyrics. I like to do a bit of gardening (Bunnings is my favourite!). My life lights up when I see that Bunnings sign and grab a sausage on bread while I'm looking at plants. I also love cooking for my family. When I have a gig that's actually when my day starts.
WHAT ARE YOU PASSIONATE ABOUT? Living life to the fullest. I feel that is important because in a snap it could be gone. I'm passionate about making my Mama proud! I am also passionate about my family both here in Australia and Nebraska.
WHAT'S YOUR LIFE PHILOSOPHY? I believe that people should live life to the fullest without hurting their fellow man. If we all go out of our way to make sure that we have done some good at each turn in life, then we can rest in bed at night with a clear conscience. Push everything to the limit – within reason – take care of others as well as yourself, and life becomes much more fulfilling.
FAVOURITE GIG: My favourite gig was when I was asked to sing for this student pep rally. It was grade 1st to grade 6. One of the schools happened to be my daughter's school back in the 90's. I didn't tell her that I was singing and when they introduced me as I walked out I could see my daughter Michaela in the crowd of children and she was crying her eyes out crying her eyes out. I sand "Hero "by Mariah Carey. Michaela jumped up and ran to give me a hug as she was the envy of the day. Kids used to tease her because she was a little chubby girl but that day they all wanted to be her friend lol
WHAT DID YOU WANT TO BE WHEN YOU GREW UP? I wanted to be a police officer.
THREE PEOPLE (DEAD OR ALIVE) YOU WOULD INVITE FOR DINNER PARTY?
1. Muhamad Ali; I wold love to pick his brain about life back in his day and things that he went through during the civil rights movement.
2. Michael Jackson; just because I love him so much I'd just have him do the moon walk and dance all night and
3. Ella Fitzgerald; because I'd like to know what she went through during the 30's and 40's music scene as a black woman and how did she overcome racism ie: going to the stage from the back door, using black only toilets and eating in black only areas. Did she get as much respect being alive as she does now since her death?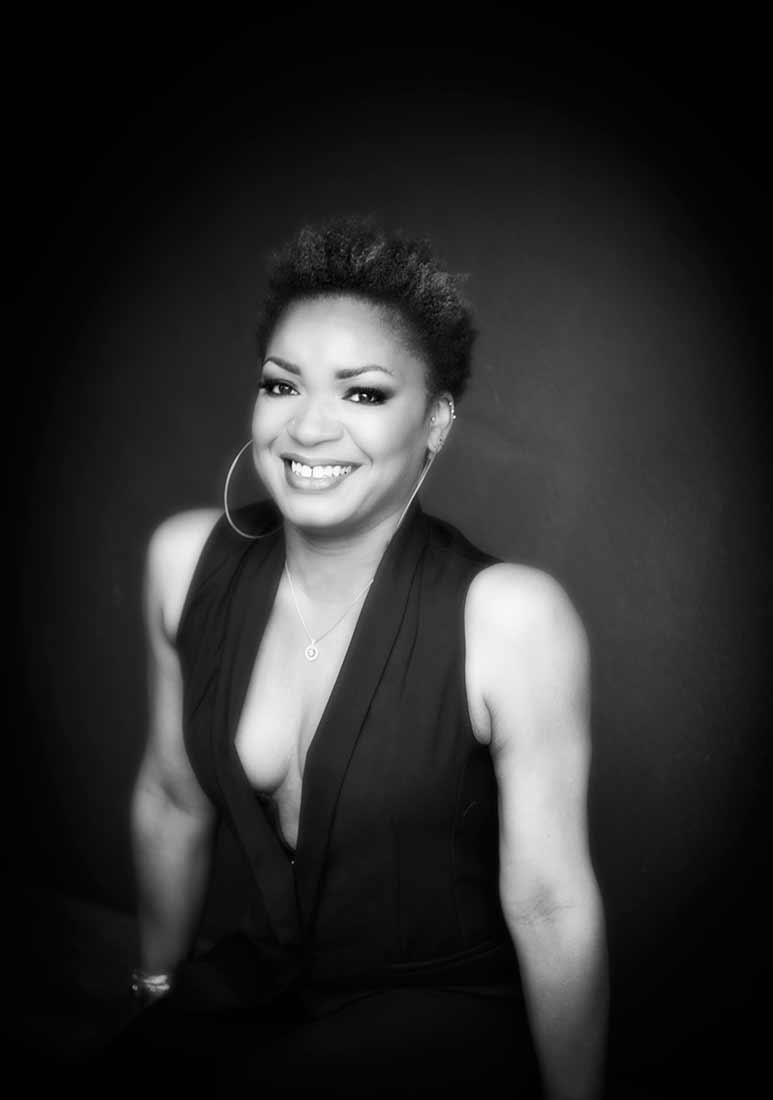 YOU ARE TURNED INTO A BIRD, WHAT BIRD WHAT THAT BE? I'd like to say that I'd be an eagle so that I could soar high and be free but more than likely it would be a chicken because 1. I eat so much of it (you are what you eat) 2. I am trying with all of my might to getting used to the big spiders and cockroaches that fly into my house unannounced and scare the shit out of me! It's just not fair that they can be so disrespectful so yep a chicken no doubt.
IN AN ALTERNATE UNIVERSE, WHAT WOULD YOU BE DOING? Still writing music
YOU ARE KIDNAPPED & HELD FOR RANSOME. WHAT TV SERIES WOULD YOU HAVE COME RESCUE YOU? Bonanza because Ben, Little Joe and Hoss Cartwright can save everything
WHERE IS YOUR FAVOURITE HOLIDAY DESTINATION? Botswana, I love the people, the countryside, the food and the animals
FAVOURITE PLACES IN BRISBANE:
EAT: Aamaya's Indian Cuisine @ Portside
DRINK: Fridays or Fix
CHEF: My Husband
RELAX: At home while watching Netflix
SHOP: Chermside, DFO and Camilla
CULTURE/ARTS: QPAC and GOMA
EVENT: Riverfire and Australia Day
SUNDAYS: I really enjoy a nice Sunday session with good friends
Check out Ange's next gig here...