Brisbane's Best Craft Beer
Mouth-Watering Craft Beer That'll Make You Hoppy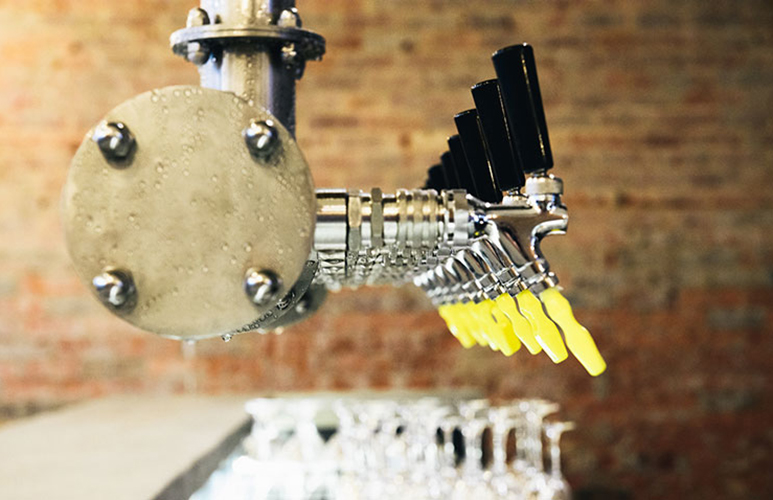 As the saying goes, orange is the new black... but in this case the orange is more of a liquidy gold that makes you happy when you drink it. Brisbanites know it and love it. Beer. We're talking about beer. Not just any beer though; beer in Brisbane. Our big beautiful beer-loving city serves some of the best of our country's craft brews and we've sussed out where you can find them.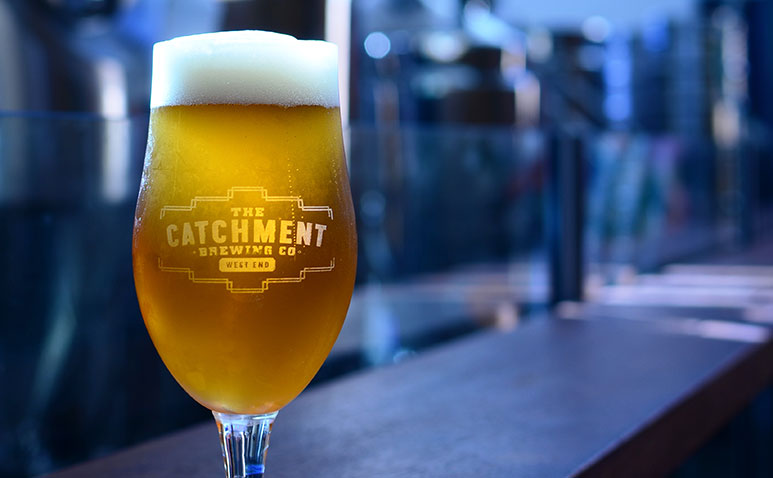 Catchment Brewing Co | West End
When bars and breweries collide you end up with the ultimate, beer-lovers sanctuary. In this case, that sanctuary is known as Catchment Brewing Co. This funky West End bar houses multiple brewing tanks in which up to 1000l of beer a week are brewed. Be sure to try one (or all) of Catchment's signature in-house brews on offer, the Bright Ale, Pale Select and The 500 IPA. Good news if you're a hardcore beer fan - those shiny silver tanks filled with you're beloved liquid gold are on display in the ally, so you can sit back, relax and perv all afternoon!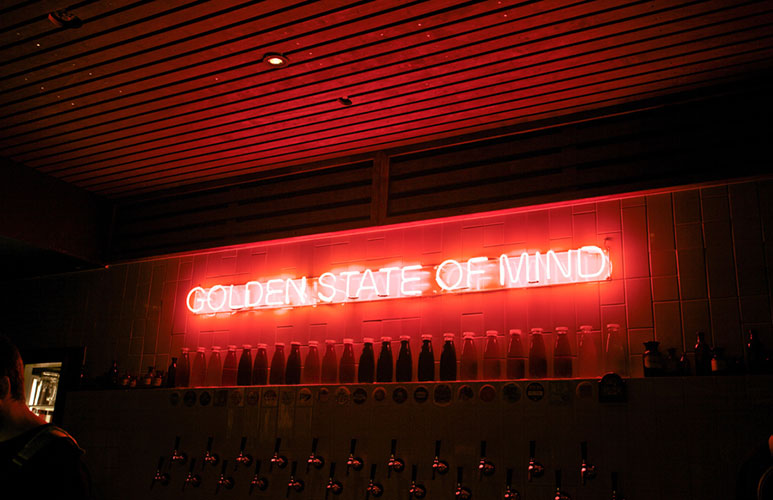 Woolly Mammoth | Fortitude Valley
Holy, this Fortitude Valley bar host's some Mammoth events! From gigs to pub crawls to beer pong nights, you're sure to have one hell-of-a-time at the Woolly Mammoth Alehouse. Pouring over 22 brews at a time, you'll never have to drink the same beer twice in a night (unless you're a machine that is).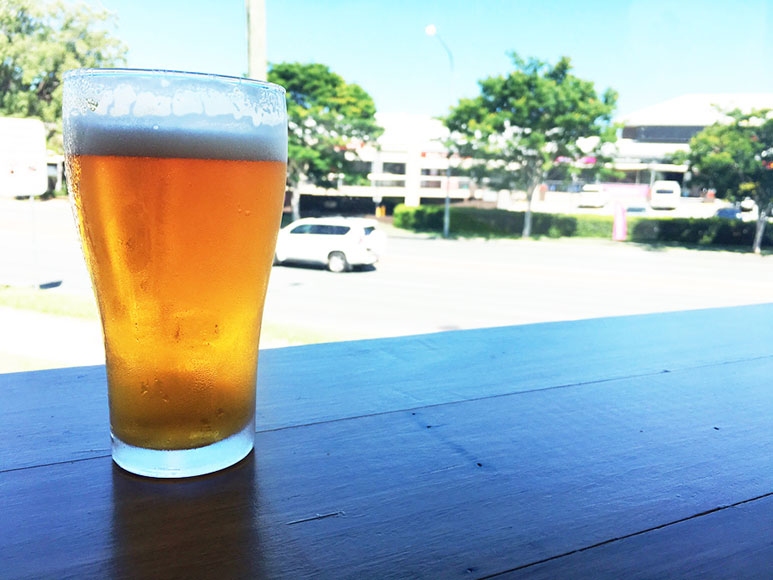 Suburban Social | Chapel Hill
You wont see any mini vans here, Suburban Social is one of the trendiest bars to hit the 'burbs. Wash down your chorizo & rosemary popcorn with some of Brisbane's finest cold brews. Taps include golden classics like Stone & Wood, as well as locally sourced beer such as Newstead Brewery's ¾ Time session ale and also Out & About pale ale. Leave the kids at home, it's Mum and Dad's big night out!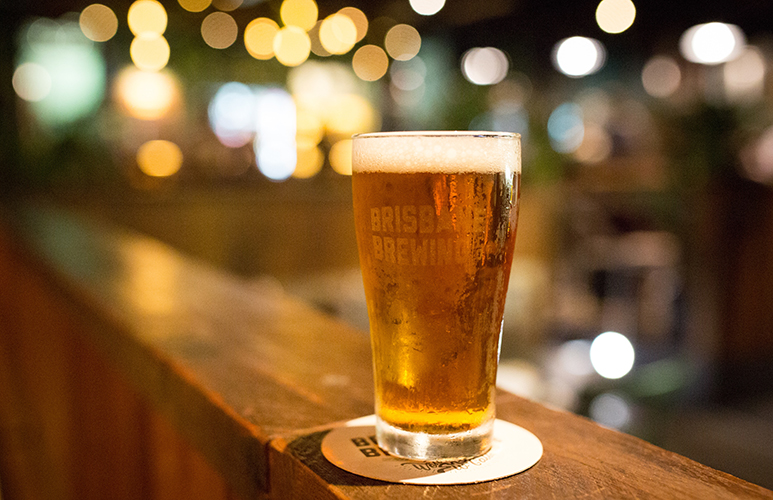 Brisbane Brewing Co | West End
If you didn't know Brisbane Brewing Co kegs-isted until now, you've been missing out. This retro West End bar has no shortage of frothies on offer; with over seventy bottles of craft beer and ten freshly brewed beers on tap - 8 house and a few guest brews. Microbreweries like this sure bring hoppiness to Brisbane.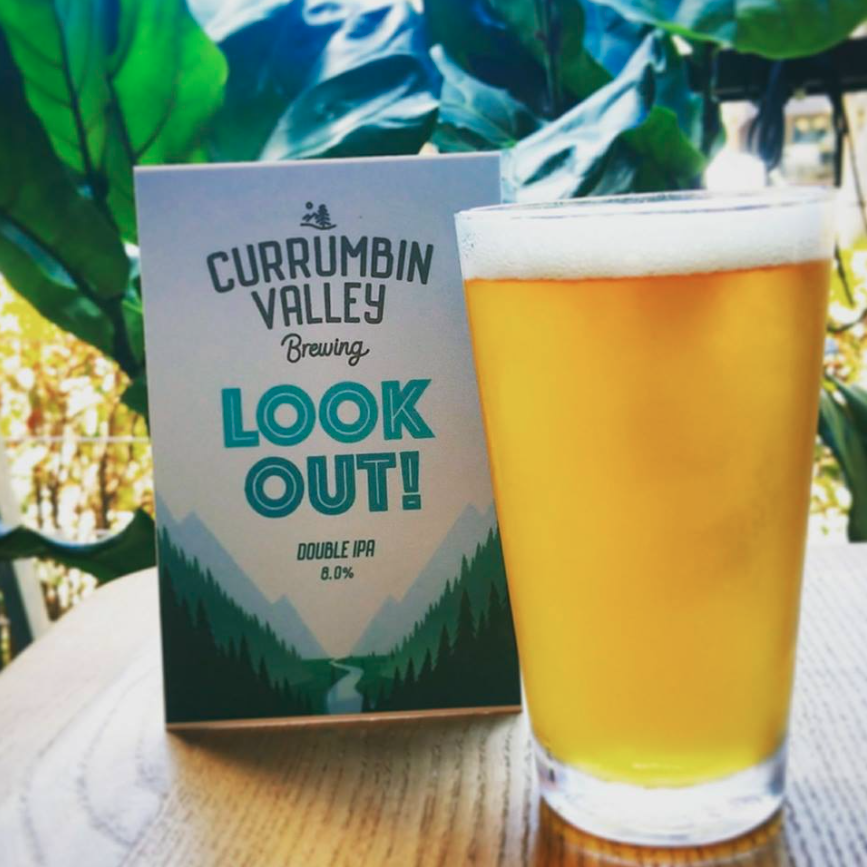 Zero Fox | Teneriffe
Japanese food and Australian craft beer, what more could you want? Zero Fox features 9-12 beer taps pouring only the best, Aussie brews and cider. This gives an opportunity to introduce locals to a wider range of tastes from our very own backyard. Monday and Tuesday offer $20 'Beer & Bowl' deals every week, and they have certainly got our a(brew)val.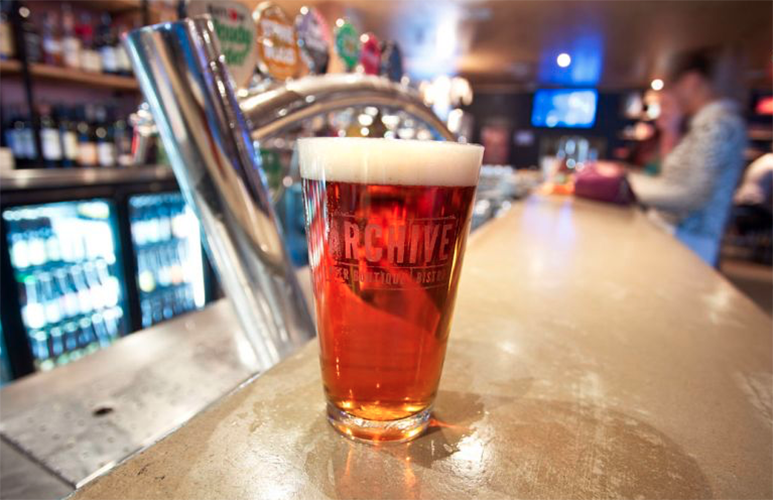 Archive Beer Boutique | West End
The name says it all - Archive Beer Boutique is home to over 400 different craft beers from all over Australia, and around the world! Not only do they have a classic hand pump, there are more then 20 refreshing brews on tap for you to choose from. Pull up an antique arm chair, kick back and let your taste buds run beery wild.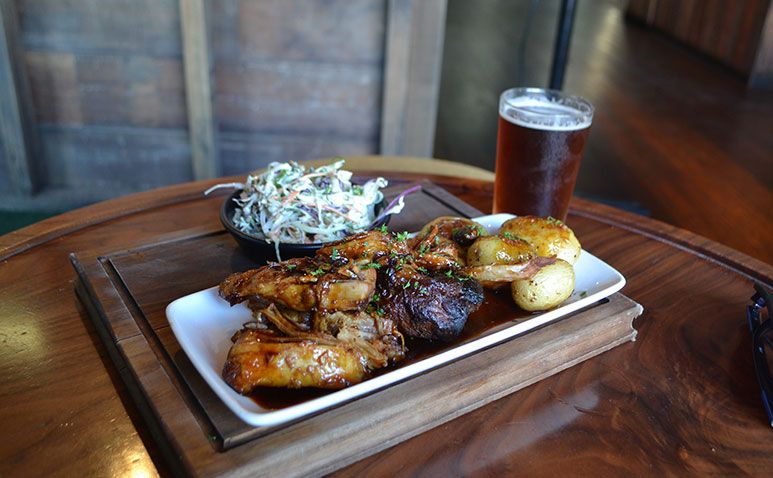 Sixes & Sevens | Fortitude Valley
Rain, hail or shine - Sixes & Sevens is the place to be. Drink your fancy schooners out in the beer garden or curl up by the fire with your favourite ale (yes, they have a real fireplace). Crafty huh! Whatever the season may be, beer will always be a good idea.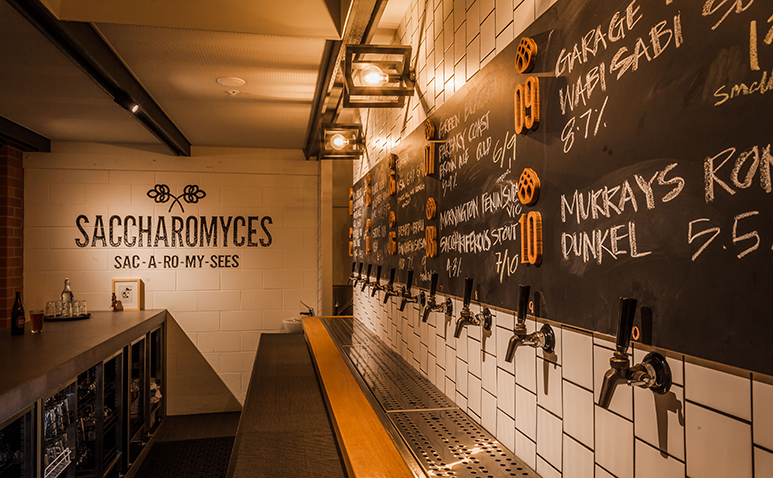 Saccharomyces Beer Cafe | South Brisbane
Did you know Saccharomyces cerevisiae is a species of yeast that has been instrumental in brewing since ancient times? Either did we, but thanks to Saccharomyces (sac-ar-o-my-sees) Beer Cafe we are getting pretty crafty with the beer knowledge! Both locally and internationally sourced brews call this South Brisbane bar home, including drops from Fortitude Brewing, Green Beacon Brewing Co and Newstead Brewing Co, as well as handcrafted beers and brown ales from Belgian, Norway and Denmark.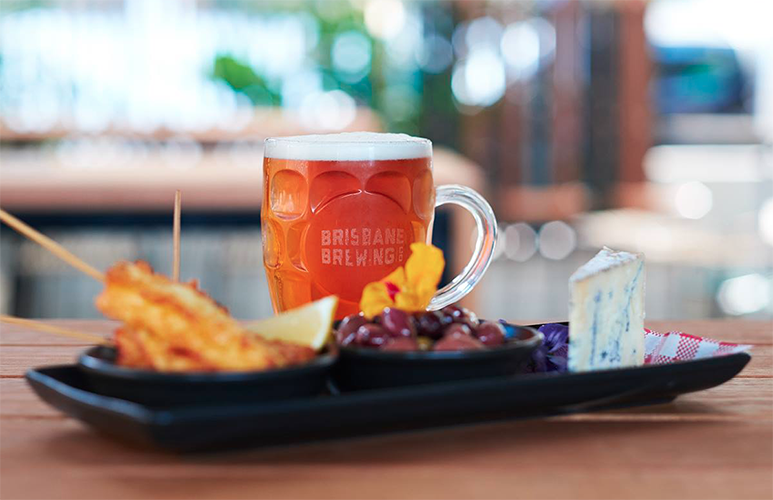 Brewhouse | Wooloongabba
Move over XXXX, pale ale and craft beer have taken over the taps. Pumping out eight of their very own selection by Brisbane Brewing Co, along with a number of carefully selected craft beers from other breweries, it would be brew'd not to visit this Woolloongabba local.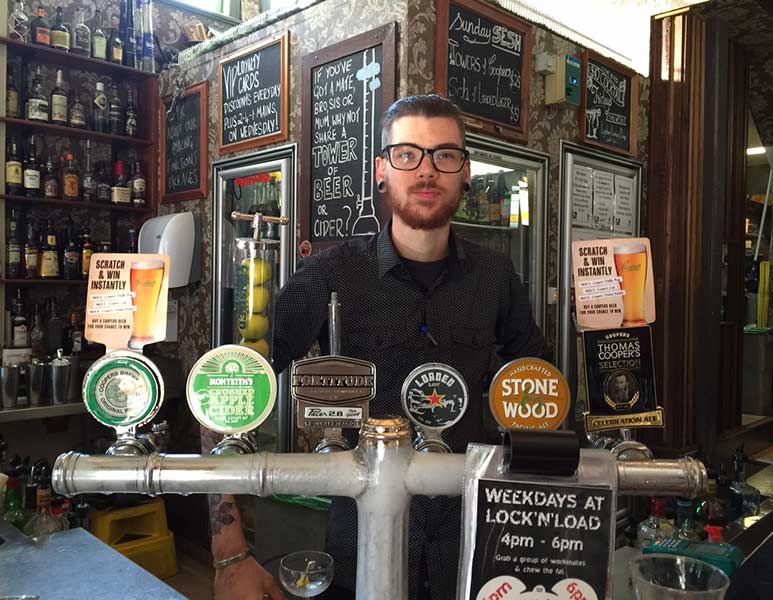 Lock 'n' Load | West End
Be sure to bring your (drinking) appetite along with you, Lock 'n' Load, is fully loaded in the brew department. Grab yourself a schooner, jug or tower of either Tiger Lager, Green Beacon, Coopers Pale Ale or Stone & Wood, pull up a seat and let the drinking games begin (no beer pressure).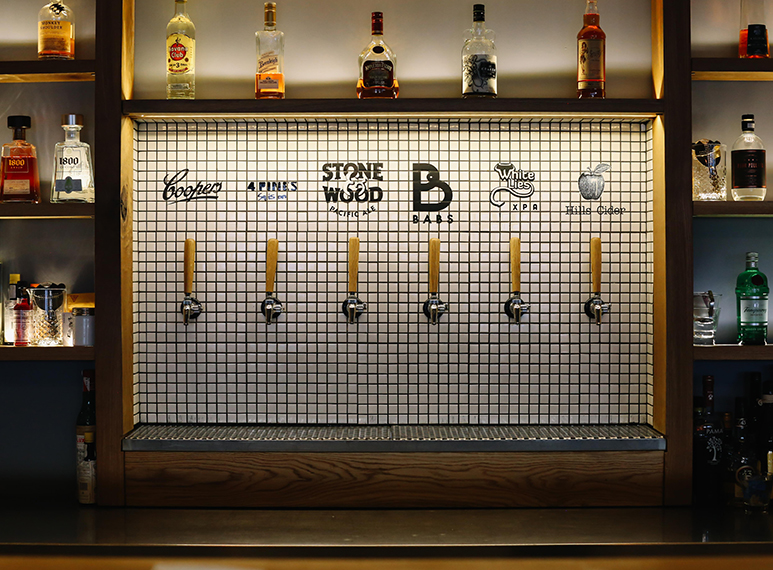 Barbara | Fortitude Valley
Resembling a small modern art gallery, Barbara sure puts the 'hip' in 'hipster'. There are 6 craft beers and cider on tap, including Stone and Wood, Six Strings Brewing Co, Babs, Coopers, White Lies and Hills (for the cider lovers), as well as a small handful of carefully selected boutique wines on offer. Wednesday through to Sunday you can expect to hear fresh beats from vinyl spinning Dj's, as well as various finger lickin' dinner deals.
It's ale good.
About the Author

Coffee addict, blogger and full-time foodie, Christie Smith is an amateur photographer, lover of wine and social butterfly. Her creativity came at a young age but really started to bloom whilst living abroad.
Desperately trying to escape the chilly conditions of London, Christie found herself seeking refuge in many unique, bars and cafes hidden throughout 'foggy town'. As the camera roll started to fill, so did her desire to share her experiences with the world, thus leading to blogging. Christie is never one to decline happy hour invitations, brunch dates or Saturday morning market-hopping with the girls!