Word On The Street #84
What a time to be alive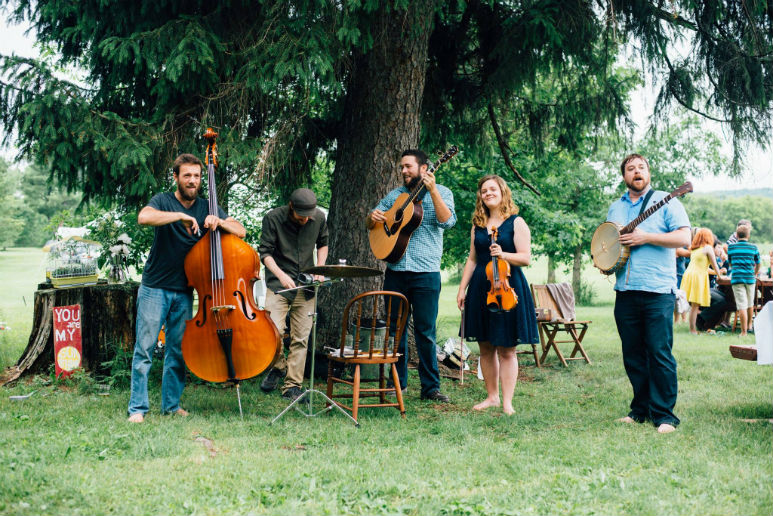 Uptown, downtown, turn the beat around town, there's no stopping to the sound of the Brisbane City beat. This week we're hip hopping and beat bopping to the arrival of new live music venues, picture perfect bars, pop-ups, and of course, the return of our favourite folky festival. Silly season is well under way with lively events popping up here, there and everywhere from now until the new year.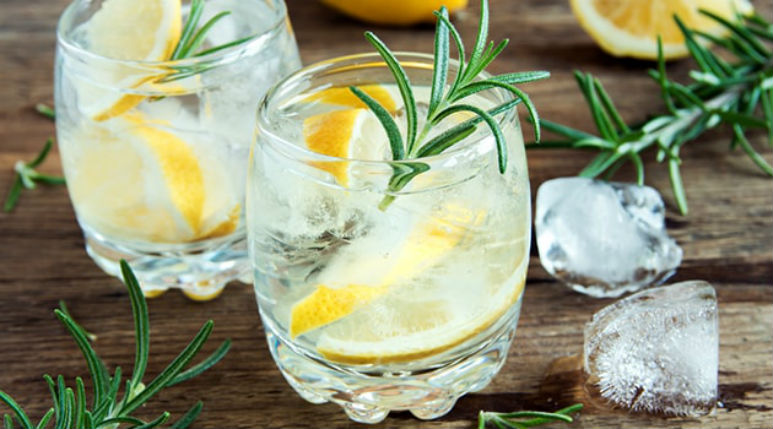 Covent Garden | West End
Tropical gin bar? Now you've got our bloomin' attention. Covent Garden is the newest bar to move into the West End neighbourhood this Spring. Botanical by name, botanical by nature - this luxe watering hole is set to impact the local nightlife scene with it's abundance of greenery, cocktail lounge and casual elegance. Whether you're a gin connoisseur or a lover of native flora, Covent Garden will draw you in with its vibrant nature, firmly planting its roots and 100 craft gins in Brisbane's iconic suburb of West End from November 16.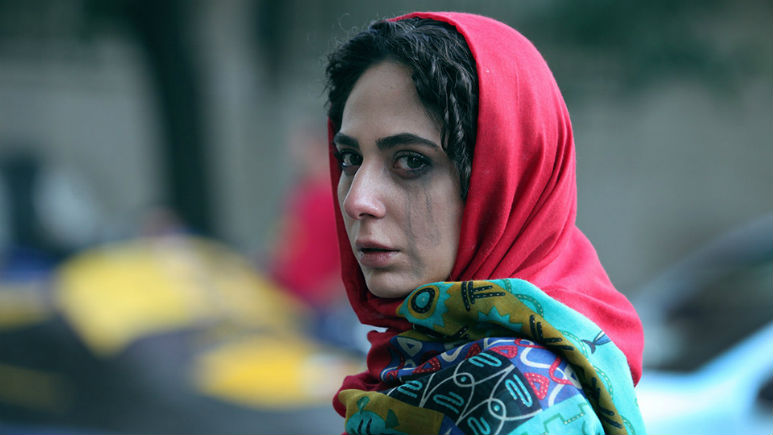 Iranian Film Festival | 2-5 November
The highly acclaimed Iranian Film Festival (IFFA) returns to Brisbane this November to showcase a stunning array of thought provoking Iranian cinema in theaters across Australia. IFFA is the only nationwide festival dedicated to Iranian cinema and aims to forge a cultural understanding between Iran and Australia, giving cinephiles the chance to experience some of Iran's most prolific filmmakers. This year's program boasts 11 feature films including acclaimed actress Leila Hatami's most recent film, Subdued, as well as Abbas Kiarostami's highly anticipated final completed work, the short film Take Me Home. Get a little cultured this month and check out the Iranian Film Fest.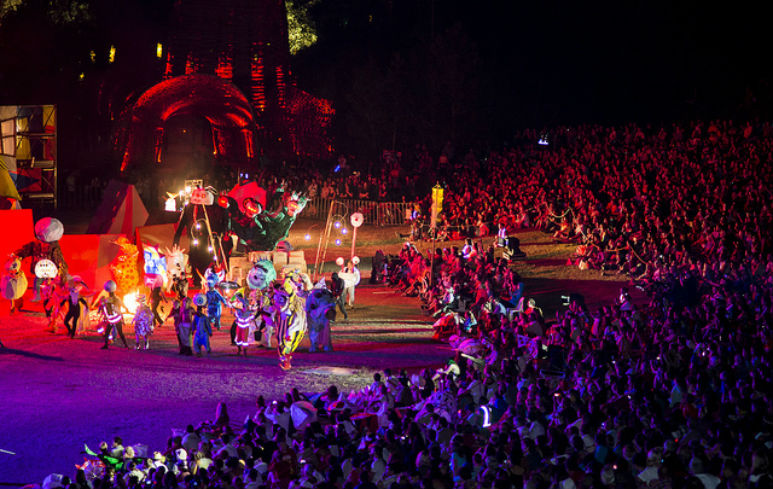 Woodford Folk Music Festival | 27 Dec - 1 Jan 2018
It's that time of year again when folk from all over flock to Woodfordia for a magical 6 days of music, food, arts & crafts, dancing, meditation and complete bliss. There's also a range of masterclasses to take, comedy and cabaret shows to watch and plenty of market stalls to browse through. Tens of thousands of people gather each year to create a home-away-from-home in the village of Woodford - Australia's largest festival camping ground lined with restaurants, shops, stalls and bars. The colourful event invites visitors to explore, learn, sing, dance and delve into different cultures from around the world.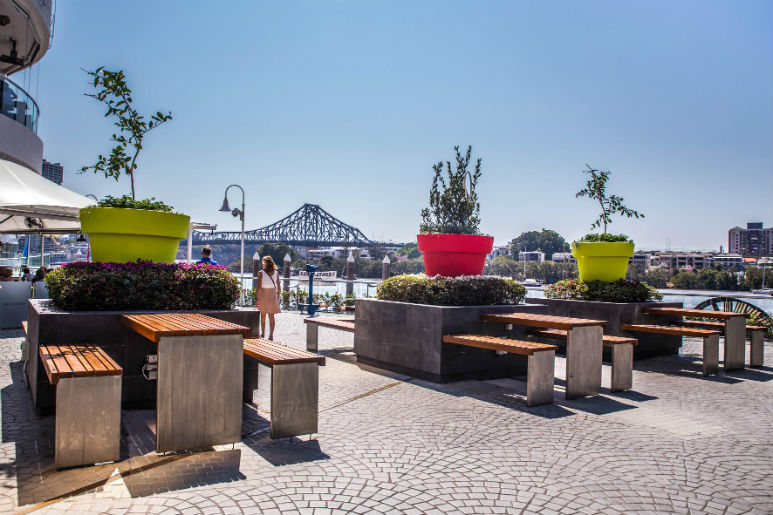 Eagle Street Pier | Live Music
There's nothing like kicking back after work with a bevie whilst listening to some sweet tunes by the river. Eagle Street Pier has teamed up with Brisbane's City Sounds to bring us free live music every Friday from 5-7pm in the Plaza's new alfresco dining area. Join fellow foodies and sit among the beautiful gardenias, native frangipanis, lemon and mandarin trees whilst listening to live music and enjoying a bite to eat. It's the perfect way to end the working week.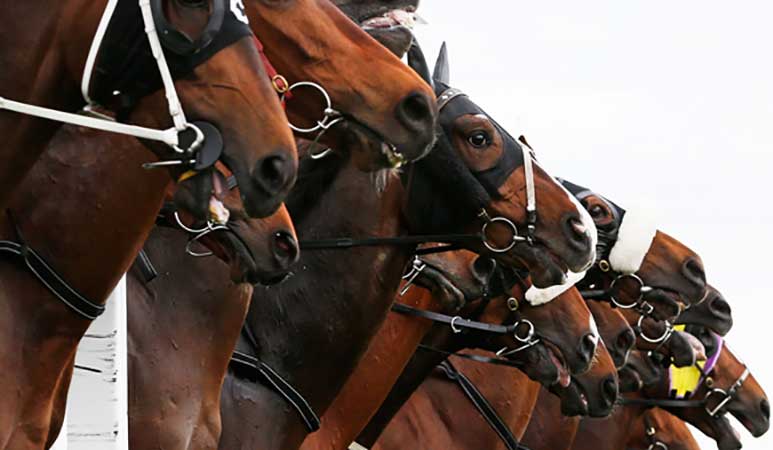 Melbourne Cup Guide
Now that Halloween's over we can focus on the next big event - Melbourne Cup! Quit horsing around, it's time to back a winning venue where you can spend the day eating, drinking, dancing, laughing and of course, betting. We've done the location research for you so all you have to do is pick out a killer outfit. Put a gallop in your step this year at one of our suggested venues mentioned in our Melbourne Cup Guide 2017 article.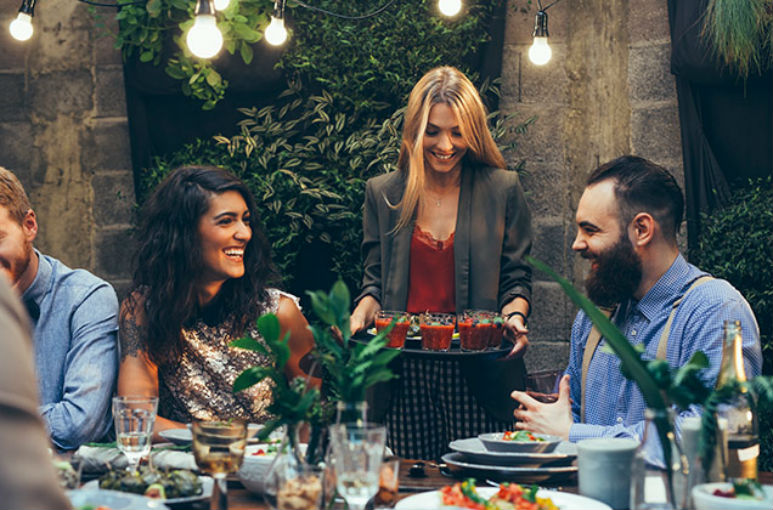 King Street Pop-Up
Spring in the city is bloomin' hard to appreciate when you are surrounded by concrete walls, right? Well, King Street have created the sweetest pop-up of the season - a garden wonderland. Dine among lush gardens and embrace those balmy delightful, spring evenings . There'll be three unique dining experiences to choose from including Il Verde, Fat Dumpling and The George Bar & Bistro. Talk about banquets fit for a king. The hub is in full bloom Thursday, Friday and Saturday evenings.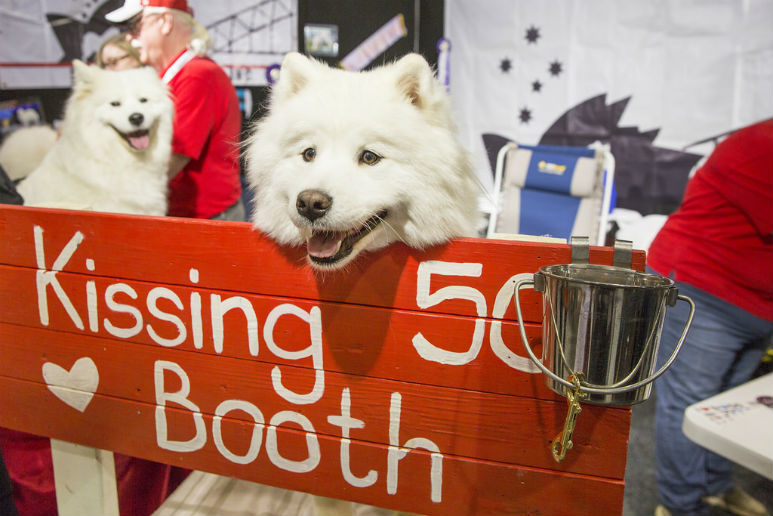 Brisbane Dog Lovers Show | Nov 4 & 5
They're our best friends, protectors and are an integral part of everyday life. They come in all shapes and sizes but their love for us can't be measured. Yes, we are talking about dogs, and our furry family members finally have a weekend dedicated to their greatness. The 2017 Dog Lovers Show will celebrate dogs like no other, the event consists of over 150 exhibitors, incredible dog shows, celebrity vets, 500 beautiful dogs and over 15 visitor features. Learn training and grooming tips, admire the faces of of 100 Brisbane rescue Dogs at the Rescue Dog Art Exhibit or purchase the latest and greatest products and spoil your pooch this November. You'd be barking mad to miss this event.


About the Author

Coffee addict, blogger and full-time foodie, Christie Smith is an amateur photographer, lover of wine and social butterfly. Her creativity came at a young age but really started to bloom whilst living abroad.
Desperately trying to escape the chilly conditions of London, Christie found herself seeking refuge in many unique, bars and cafes hidden throughout 'foggy town'. As the camera roll started to fill, so did her desire to share her experiences with the world, thus leading to blogging. Christie is never one to decline happy hour invitations, brunch dates or Saturday morning market-hopping with the girls!