Word On The Street #82
Time to run wild..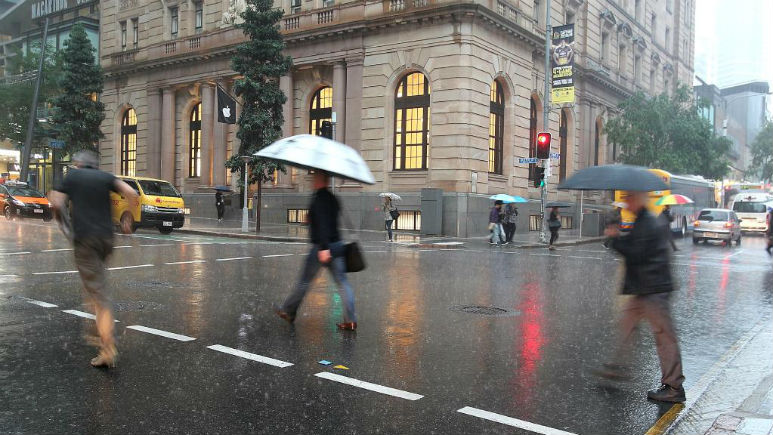 Escape the rain this week and bunker down in a few of Brisbane's hottest bars for an epic feed and casual pint or two (or ten). If the wet weather doesn't dampen your mood, throw on your poncho and wander the streets of Teneriffe this weekend and find yourself a couple of delicious buns to chow down. Just be careful though - there's been sightings of creepy clowns and African animals running around town this month..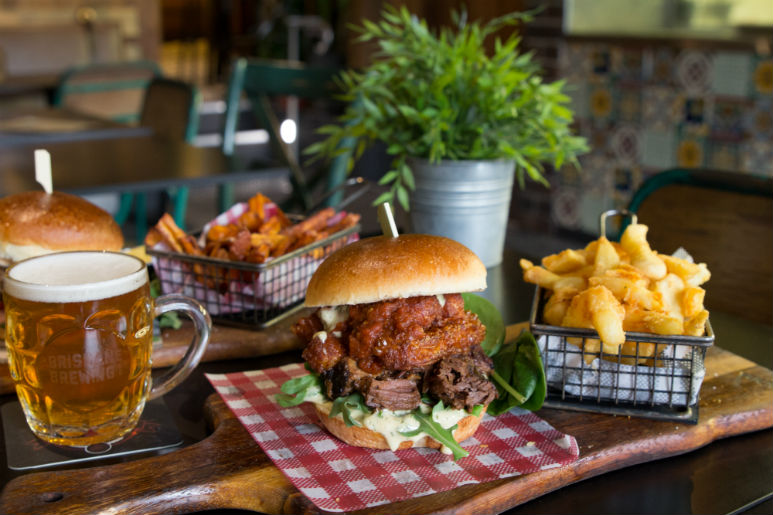 Brisbane Brewing Co
| New Menu
Our favourite West End brewery, Brisbane Brewing Co, has a new menu and we're drooling over our keyboards just thinking about it. Sink your teeth into the Supersize Salad, a delicious mix of spice roasted cauliflower, feta, greens & pickled onions or, feeling like a burger? Why not try the new Hotter Than Hal Burger, a fiery combination of BBCo's most popular menu items including brisket, deep fried haloumi & hot sauce, or tone it down with the classic Are Ya Aching? Burger - house made ground beef & pork patty, smoked bacon, pickled onion, leaf, tomato, house pickles, special sauce & paprika cheese sauce #yum. Burgers aren't the only thing BBC do well - sides like the new mac 'n' blue cheese and reuben fries will leave you licking all ten fingers too.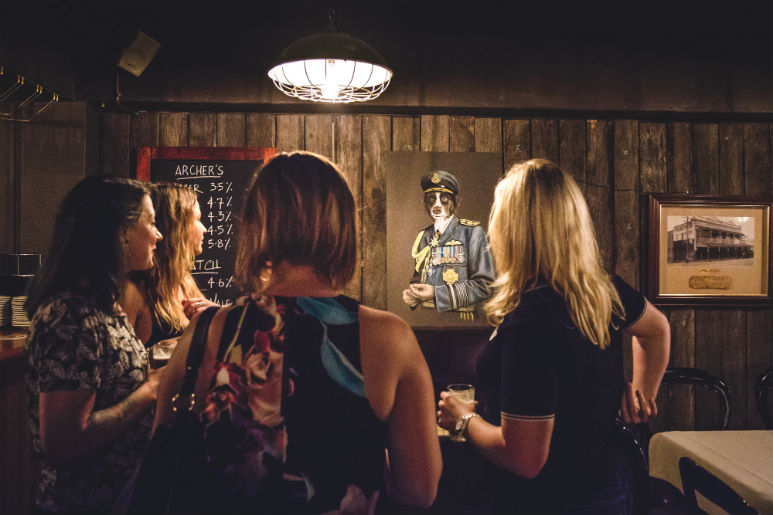 Beer loving friends, it's time to bunker down and seek shelter from the rain in Spring Hill's hottest new underground bar, Archer's Bunker. The bar is set beneath The International Hotel and is themed after the London air raid shelters of World War 2, giving it a bunker feel. Owner Stuart Martin is an ex-commercial pilot who once had the thrill-seeking pleasure of flying Archer planes - hence the name Archer's Bunker. Archer Brewing will be focusing on four quality brews at the bar, including a Pilsner, pale ale, IPA, and a mid-strength lager, with more brewing to happen in coming months. Did we mention you enter the bar through an Archer Brewing fridge in the onsite Cellarbrations bottle-o? So bad-ass, we know.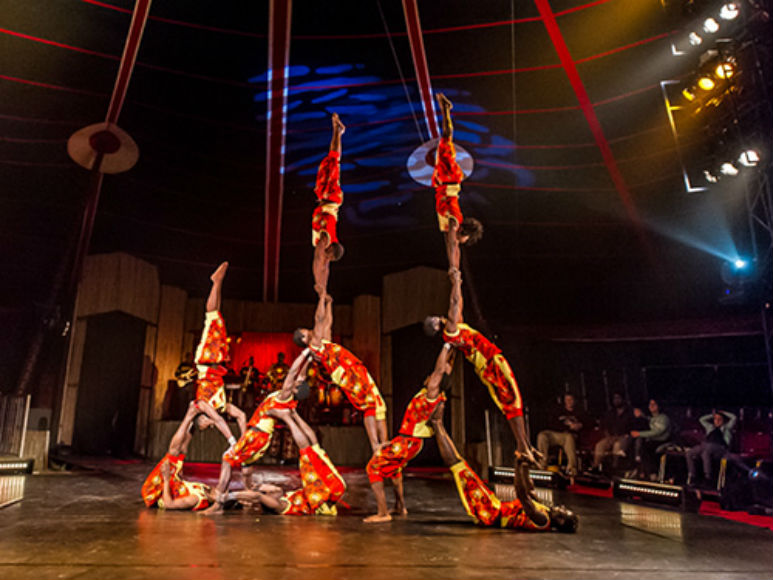 CIRQUE AFRICA
| October 24 to November 4
Cirque Africa started as an underground acrobatic school in Kinondoni, Dar es Salaam in 2003, but has since grown to be home to many of Africa's most notable Acrobatic circus acts including the now world renown The Amazing Hakuna Matata Acrobats. Starring 22 performers from six African countries, Cirque Africa is a kaleidoscopic, high performance show that celebrates the colour and culture of Africa. It won five stars at the Adelaide Fringe Festival this year and will be calling the Roundhouse Theatre home for two thrilling weeks from October 24 to November 4. Can you feel the rhythm?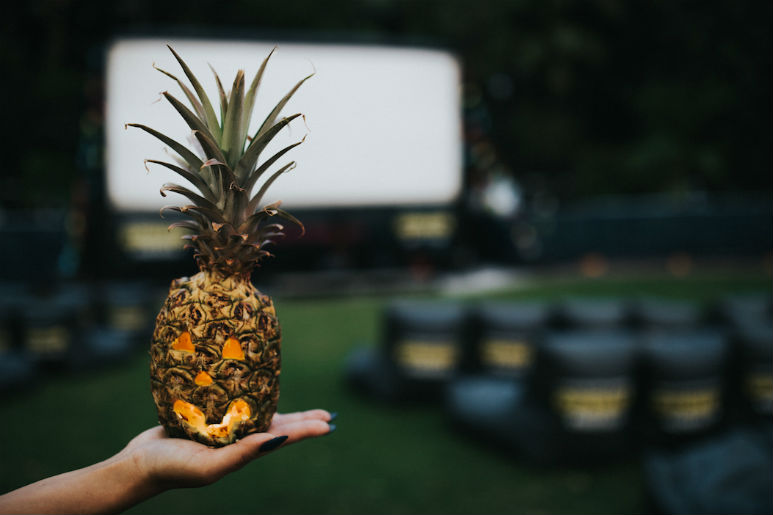 Openair Cinema
| HALLOWEEN SCREAMFEST
Get ready to be spooked, Openair Cinema are throwing one hell-of-a halloween screamfest. As part of a terrifying two-day celebration, the creepy clown Pennywise will be making an appearance in IT before a screening of the riveting psychological thriller Mother. Fine food purveyors Salts Meat Cheese will be creating a monster-licious menu of devilish delights including the Grim Reaper, a pumpkin, goats cheese and smoked mozzarella pizza and the Burning Hell, complete with super hot killer pepperoni. Wash it all down with 4 Pines craft beer, Giesen Wine or a bloodthirsty cocktail. Be sure to pack a spare pair of undies, this is going to be a couple of frightening evenings.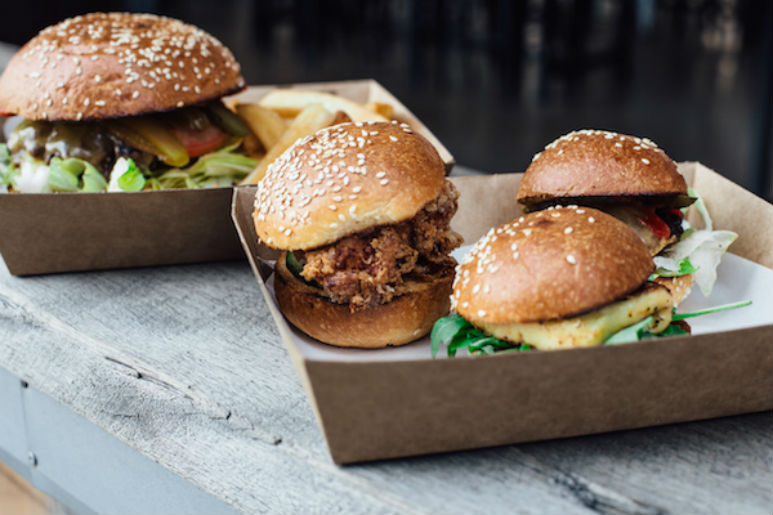 Brisbane Burger Fest
| Teneriffe
The day has finally arrived foodies - the Triffid has paired up with Stone & Wood and have decided to shut down Stratton Street this weekend to bring us an epic burger festival! Now's the time to step out of those meaty comfort zones and try something new with over 8 drool-worthy vendors feeding the festival, including Ze Pickle, Miss Kay's, Ben's Burgers, Mr Burger, 5 Boroughs, Red Hook, Lucky Egg and The Triffid's own burgers will all be on offer. We LOVE big buns and we can not lie.
About the Author

Coffee addict, blogger and full-time foodie, Christie Smith is an amateur photographer, lover of wine and social butterfly. Her creativity came at a young age but really started to bloom whilst living abroad.
Desperately trying to escape the chilly conditions of London, Christie found herself seeking refuge in many unique, bars and cafes hidden throughout 'foggy town'. As the camera roll started to fill, so did her desire to share her experiences with the world, thus leading to blogging. Christie is never one to decline happy hour invitations, brunch dates or Saturday morning market-hopping with the girls!