Word on the Street #237
First In, Best Dressed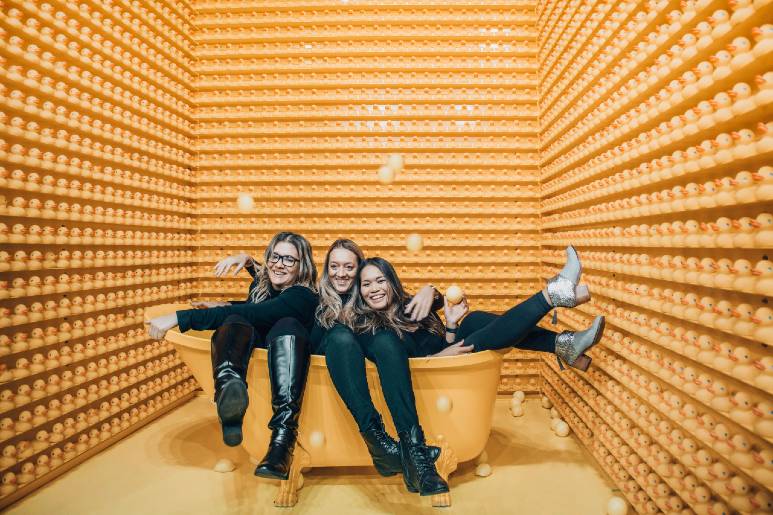 It can be hard to keep up with the latest and greatest, which is why we have your back. But you best keep your best dress on, because the greatest get in first for the perfect view, try or taste. Better to make yourself the early bird getting the worm, and not miss the boat because around here it's first in, best dressed and you better believe we're pulling out our best.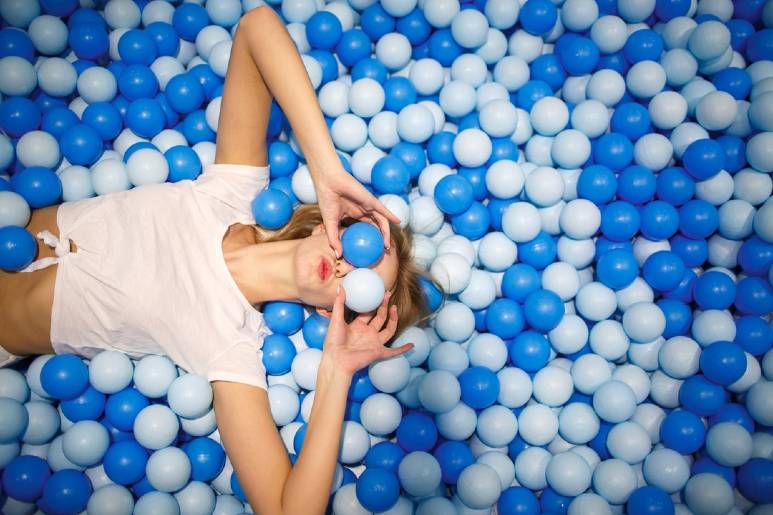 Let's Take a Selfie | Selfie Lab
From 24 June
Envision the perfect world of colour, creativity and fun and that's what Sugar Republic have delivered to us with their brand-new experience 'Selfie Lab'. Head to Westfield Chermside to experience 16 different themed rooms for you to dress up, take a mate and get those perfect pics to fill your feed. From visiting a palm springs motel complete with a pool style ball pit, to swinging on a swing for a cute boomerang or take a trip to the moon for that Dreamwork's shot, there's endless opportunity and laughs for unique and fun shots. Bookings are essential so get yours here.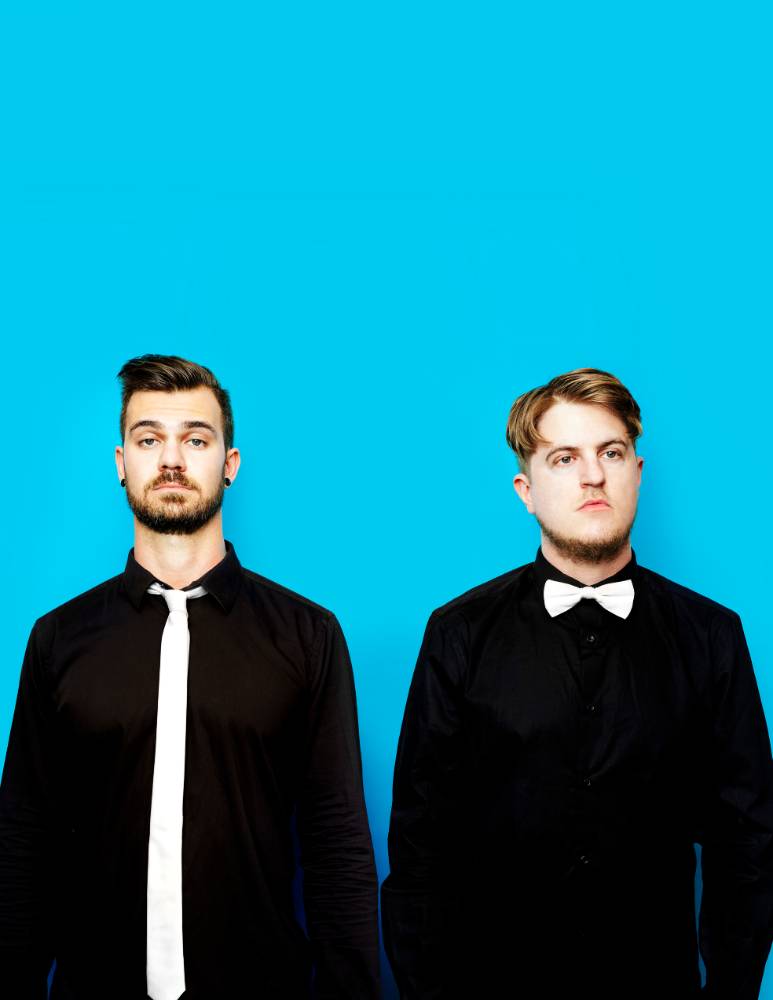 2 July
Touring for their first complete live show, Mashd n Kutcher are bringing their 'Mash Machine' Tour to Australia, featuring an intricate stage lighting design along with a grand piano and drum kit on stage! Starting in Brisbane, this musical journey will begin at The Triffid on 2nd July, followed by a show at the Oxford Art Factory in Sydney on 17th July and finally at The Corner Hotel in Melbourne on the 6th August. To top this excitement off, Mashd N Kutcher are the Resident DJs on Triple J's 'Mix-Up' all June!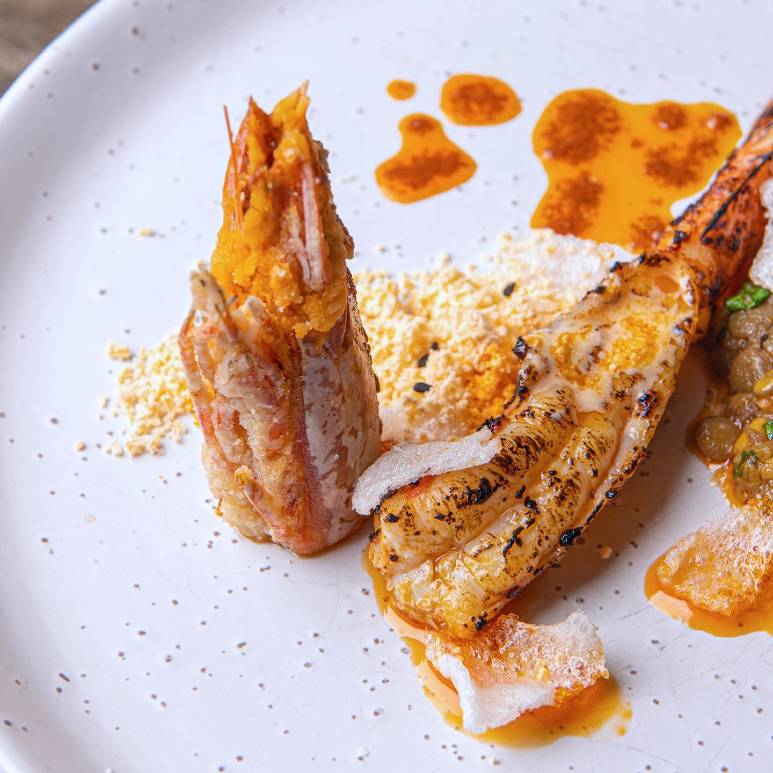 3 July
If you were looking for a Indian inspired flavours with a twist, head to Botoro House for their Silk Road Degustation. Using only the freshest Australian produce, this worldly team delivers an authentic experience, with a more modern twist to traditional Indian cuisine. From the moment you enter the restaurant, your world transforms and you'll travel through the world of the ancient Silk Roads. Can't make it to the main degustation? Botoro House menu changes weekly, giving you plenty of opportunity to try a variety of meals that take you on a flavour experience.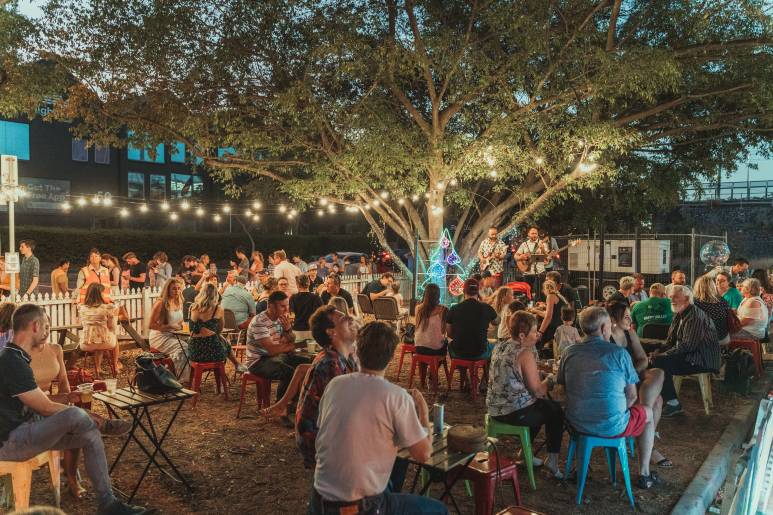 3 July to 31 July
All I want for Christmas is for Christmas to come twice this year… Well if Goodwill Projects Markets are Santa, then they have delivered (up to six extra christmas'). Throughout July, six of the South East's popular market locations will have Christmas dawned upon them, with twinkly lights, gingerbread houses, hot chocolate to warm your heart and endless Christmas cheer. Here's your exclusive list to all the fun:
Surfers Paradise Beachfront Markets Christmas in July
Saturday 3rd July
Redcliffe Christmas in July Twilight Markets
Saturday 10th July featuring a beautiful firework display during the night
Nundah Christmas in July Twilight Markets
Saturday 17th July featuring a Bespoke 'North Pole' Pop Up Bar
Kuraby Christmas in July Twilight Markets
Friday 23rd July
Carseldine Christmas in July Twilight Markets
Saturday 24th July
Milton Christmas in July Twilight Markets
Saturday 31st July featuring a Superb premium pop up 'Brewdolph Bar'
All markets will include an array of local and handmade goods that would make the perfect unique gift, delicious, fresh street food, family fun activities, live music, and Christmas spirit. Bring your Christmas cheer, for Christmas has come early this year.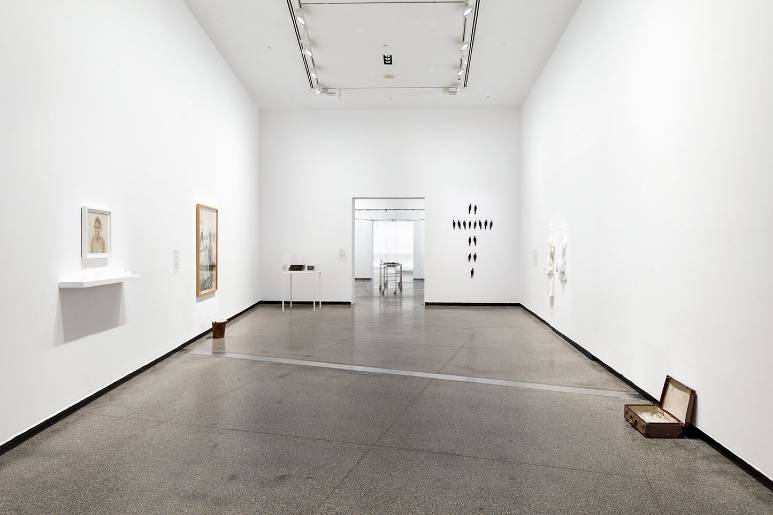 19 July to 18 September
Coming to the Institute of Modern Art, renowned Australian artist, Yhonnie Scarce will be transforming the exhibition area with her latest work. Known for her sculptural installations which span architecturally scaled public art projects, to intimately scaled assemblages replete with personal and cultural histories, this new work will also a series of new commissions along with the past 15 years of this leading artist's work.
This year, The Harvey Norman Maroons, in partnership with Health and Wellbeing Queensland (HWQld) and Queensland Rugby League (QRL) have reworked the iconic chant by Billy Moore, by adding the letter 'H' to the title creating "Queenslandher" in honour of the strong women leading changes in professional sport. This historic moment will be unveiled for all to hear from the Sunshine Coast Stadium on the 25th June, when Queensland's flagship women's team plays for back to back Origin shields. Lead by Ali Brigginshaw, the team will be raising their voices to shout this chant, in hopes Queenslander's will join and to encourage young women to follow their sporting dreams. #Queenslandher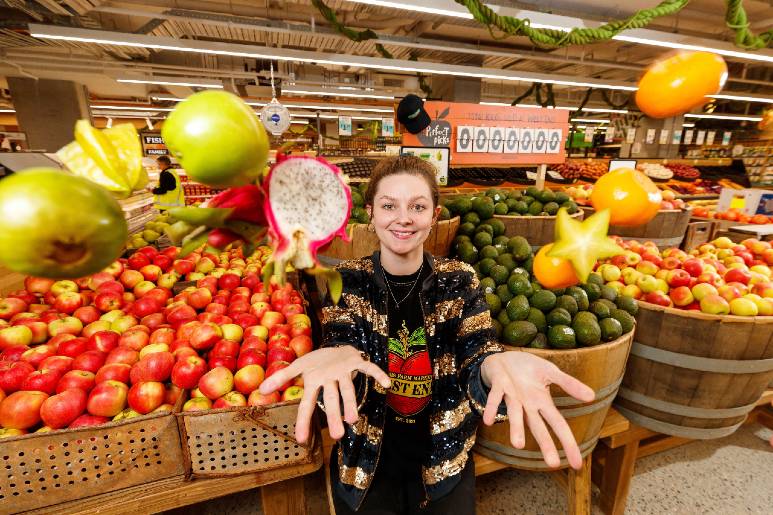 Calling all local-produce lovers to immediately get down to the family-owned Harris Farm Markets, as their flagship store in West End finally has opened! Located on the ground floor of the historic Peters Ice Cream building at West Village, you can indulge in pouring your own honey and milk, wander through their dedicated cheese alley, complete with over 500 cheeses or rummage through their "imperfect picks" – the fruit and veg which may look a little less than perfect but is still filled with the same flavours we know and love. For our vegan and plant-based community, there are over 150 products for you to indulge including Bite Me Fine Foods, Golden Falafel, Veglicious Kitchen and The Green Lion.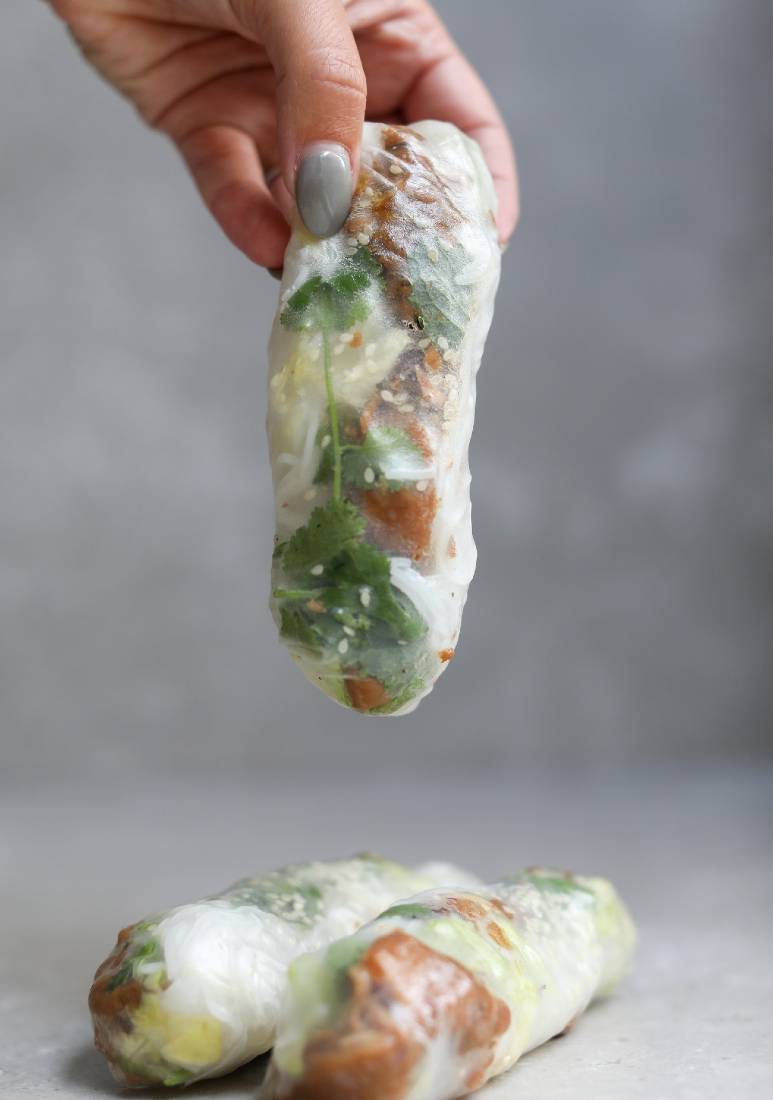 With Vietnamese cuisine lovers rising, the demand to make our own little piece of Vietnam at home has skyrocketed. Roll'd has delivered the goods, offering their new pantry range at Coles stores across Australia. Create your own "Roll'd Vietnamese Soldiers" and have fun with the family creating your ow favourite rice paper rolls at home, using the much loved flavours Roll'd delivered to us through their restaurants. You can find the range from Coles online, or roll on into your local Coles store for the tasty goods.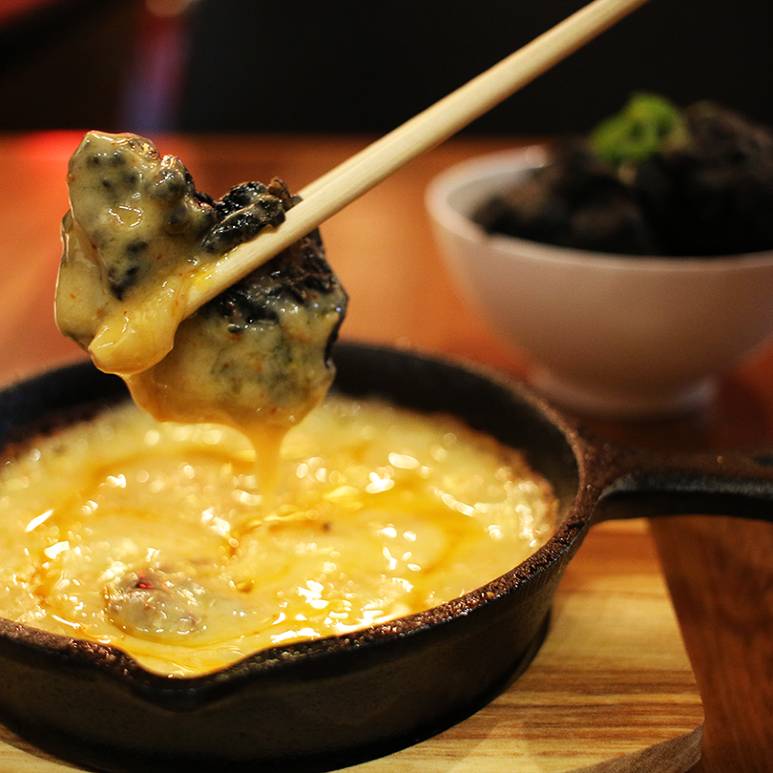 Step aside chocolate fondue, because this winter there's a new fondue in town! Adding to their list of unique items on their menu, Harajuku Gyoza secretly added a cheesy addition just in time for the colder season! Spicing up the usual karaage chicken, Harajuku Gyoza has now launched their charcoal karaage with bubbling cheese fondue. Take a piece of this charcoal coated chicken, dip it into a pot of bubbling hot cheese fondue and warm up your soul. It may sound cheesy but you'll find yourself wanting more and at only $14 a plate, why not?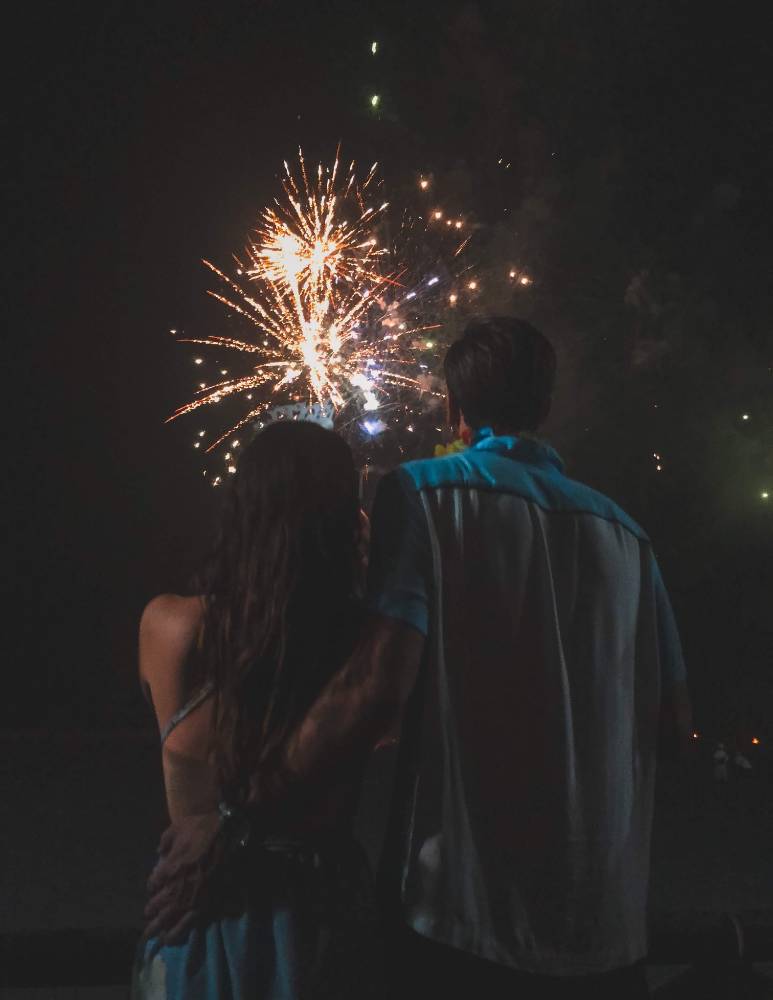 About the Author

Your local North Brisbane Scorpio who can go from wanting to curl in bed watching Netflix with ice-cream in hand and her puppy curled at her side; to moshing at the latest festival or concert. If not enjoying the music, she's probably somewhere making sure you have your best festival experience volunteering wherever she can. She's constantly dreaming of days where she can catch the next flight to anywhere and experience every opportunity (and food) different countries & cultures have to offer.