Word on the street #152
Time to get groovy like a drive-in movie
It's another magnificent week in the month of March and we've scouted some of the most magical things happening around Brisbane. From Trendy new art deco spaces, winter ice shows, to tons of foodie delights and a seriously groovy event, you won't want to miss out on the all the fun. So stick around and have check out of some of Brissy's best.

We are absolutely gushing over The Lushington event space! This place offers a stunning warehouse design that is the perfect location to celebrate your special day (we've got our Pinterest boards ready with inspo!) The Lushington is large enough to cater for up to 400 people event; it's the perfect blank canvas to create your concept and vision – Large or Small.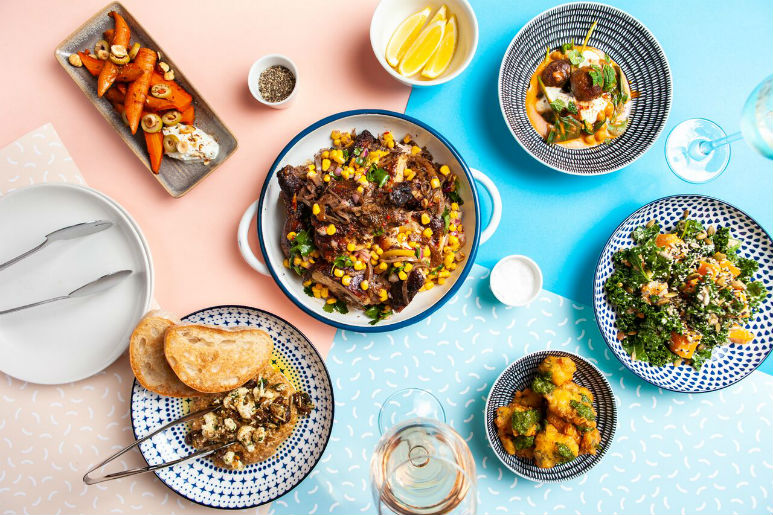 The Jetty Southbank is bringing you sweeping uninterrupted river views, waterfront dining and the best lunch deal at Southbank. For just $25 you can indulge in modern Australian cuisine served in a stylish, Bali-themed locale with sun loungers and river views while you sip on a glass of Shiraz or Sauvignon Blac. So treat yourself to a riverfront lunch this week. We don't see why you shouldn't!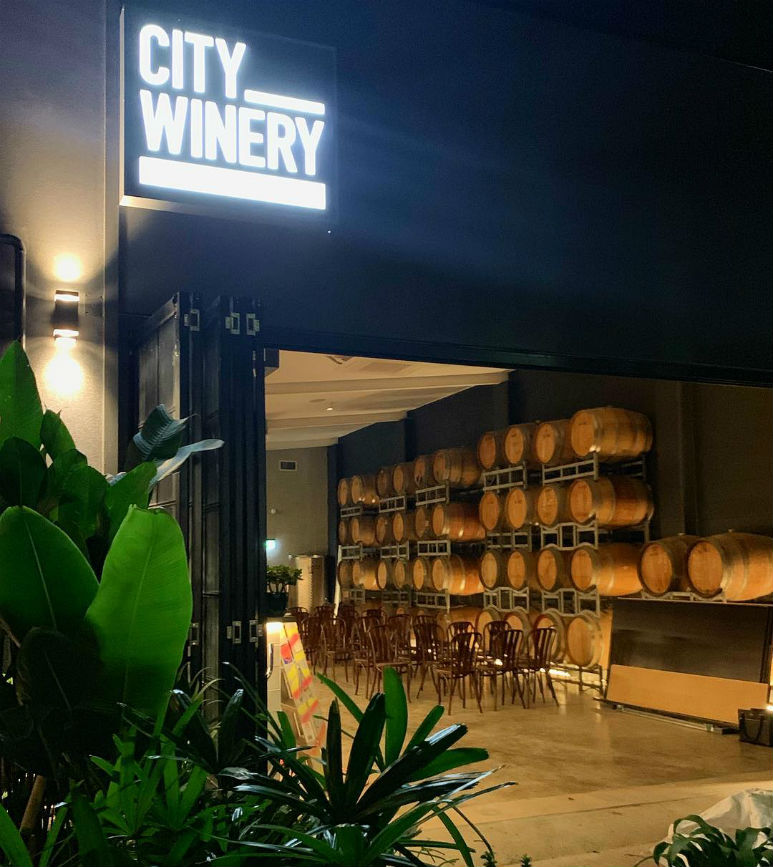 There's no reason you should be whining this march, especially since we've got City Winery pouring glasses of rose, chardonnay, shiraz and everything in between.
From wine blending workshops to winery tours, vintage winemaking workshops and private chef lead degustation dinners, City Winery Brisbane has experiences for everyone.
In addition to regular wine tastings, customers will be able to stomp on grapes during vintage, assist with bottling, attend wine blending workshops and benchmark tastings. We can't wait 'til they start serving us wine!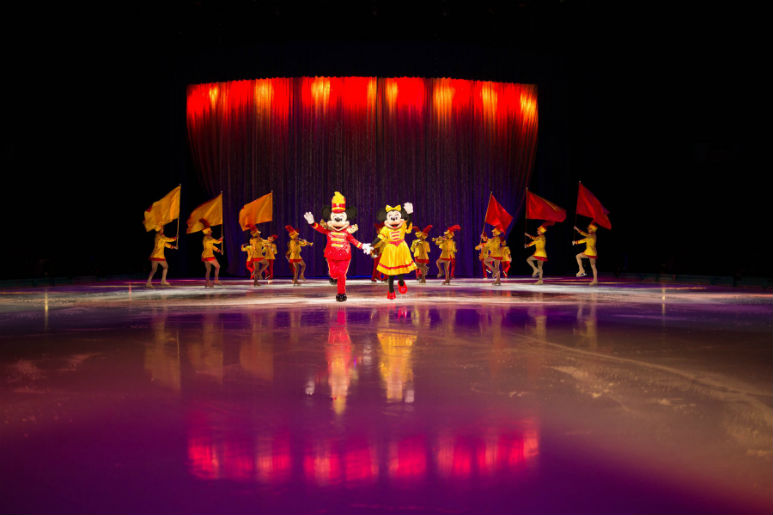 Winter is coming...so grab your mouse ears and prepare to let your make unleash your inner child this winter because the ultimate celebration of Mickey Mouse is headed to Brisbane!
Disney On Ice celebrates Mickey and Friends is skating into Australia and arriving in Brisbane from June 28 to July 1! This year, Mickey Mouse is joined by Minnie Mouse, Donald Duck and Goofy on a journey to discover his favourite memory of all time. Get in with the action and help the gang venture though Disney stories, sharing memorable moments from treasured tales.
Tickets go on sale THIS Tuesday 19 March 2019, so don't miss out! Grab yours here before they sell out!
Looking for a pressie idea? May we please direct your attention to LiliLife, a brand with heart and a cause. Their products are all based around inspiring others to live their own LiliLife. Their brand is centred around supporting an ethical, socially responsible and environmentally friendly mindset. And we just la-la-looovvve them! and who wouldn't want a funky fresh pair of socks!?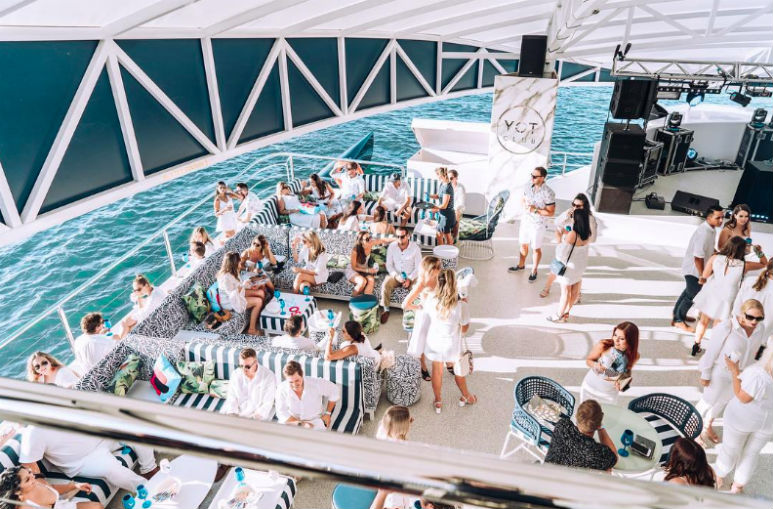 This weekend get a once in a lifetime opportunity to one of the first to board the world's first ever superyacht entertainment venue! The Yot Club is selling tickets for their spectacular launch event this Saturday 23rd & Sunday 24th of March!
Depart the dock as the sun goes down on the GC Broadwater, whilst enjoying a complimentary tropical spritz on arrival.
There's no reason you miss out on the fun, book your tickets here now!

Okay...everyone...freak out! We are a week away from getting into the groove at the 80's Nightclub Reunion! Grab your sunnies and meet us at the dance floor as we boogie our butts off to the sound of 80s Disco Funk New Wave Synth n Pop.
The Solid Gold Dancers are ready to give the time of your life . . . again. Remember, its this Sat 23 March at 7pm at H Lounge (upstairs Hamilton Hotel).
TO PLAY OR NOT TO PLAY MICHAEL JACKSON at this Saturday's 80s? This has been the question that has 80s Nightclub Reunion director, promoter & Dj in a spin after posting a message on social media that regardless of the International debate Dj Les-Boss will play Michael Jackson.
Saturday's 80s Nightclub Reunion is themed Legends of the Mirror and is a tribute to the great dance and disco music of the Eighties and also a time to reminisce the great days of Brisbane's grand nightclubs of the 80s, Sybils, Images, Transformers, The Underground, Club Rumours and so many more.
Dj Les-Boss who will play a 2 hour set of the great 80s Disco, Funk, Pop & New Wave asked if he should play a list of Michael Jackson songs, especially when the 80s is where Michael Jackson made his mark. Dj Parry James of 80s Clubs The Underground, Stratus and Tracks Nightclubs stated he would not be playing Michael Jackson, as he has always done so in the past.
Dj Les-Boss & Sarina Catalano who started the 80s Nightclub Reunion 5 years ago, designed this night to bring together the people and community that were like second family in the clubs of the 80s and playing the music of their formative years.
Doors open at 7pm and the 2 hours disco show from 9.30pm with Dj Les-Boss which includes Brisbane's own 80s Solid Gold Dancers will read the audience before dropping some of the biggest dance floor tracks of Michael Jackson. Dj Les-Boss says it will be tempting to want to play his music and also does not want to be disrespectful towards the fans that have supported the event and to also provide the fans that do want the MJ songs to be happy with whichever decision he chooses.
Dress: 80s Superstars & Sunglasses at Night. If you still haven't gotten your tickets, grab 'em now!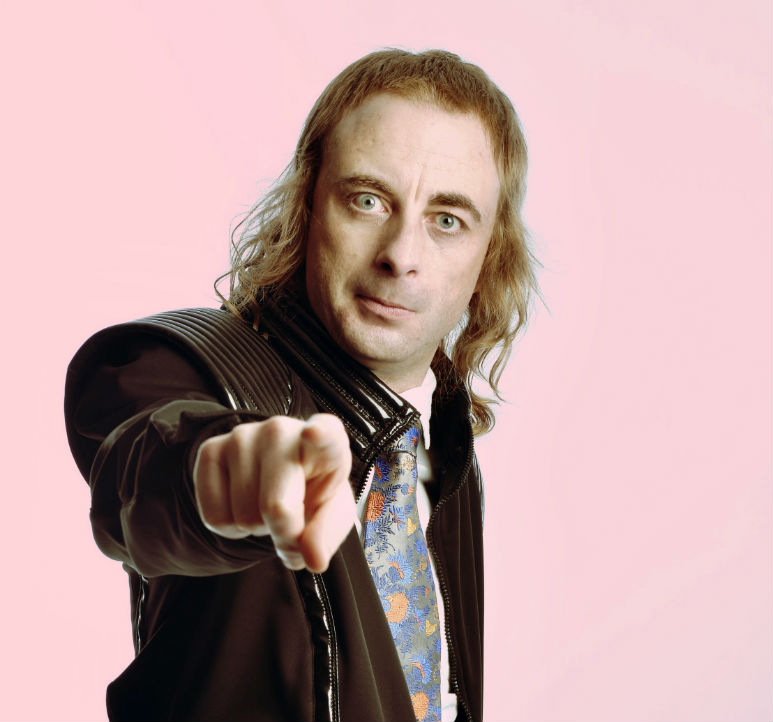 Prepare yourself for a brand new show from critically acclaimed and multi award-winning comedian Paul Foot. Coming to the Brisbane comedy fest, Foot continues to mix surreal humour with eccentric disturbances.
Seventeen years after trying stand-up comedy in a little bar Paul Foot became an overnight success. And now he's here – absurd and well dressed – for your viewing pleasure.
Check out our event calendar here for more deets on this comedic event!

Restaurateur Paul McGivern has announced the sale of his popular one-hatted venue The Wolfe to acclaimed local chef Josue Lopez.
Now taking the reigns, Lopez looks to take The Wolfe from strength to strength, so expect the outstanding flavours and local produce focus that loyal customers toThe Wolfe love. Lopez will also be injecting his flair and energy, which he shows in his creative six-course degustation menu.
The Wolfe promises to bring in contemporary fine dining with an edge of intrigue.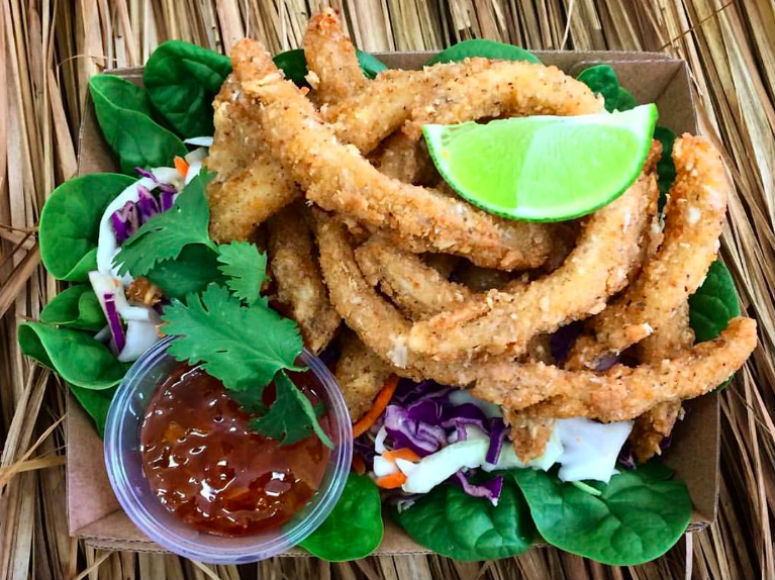 Amazing new stalls, banging tunes, great vibes, cute doggos, the Brisbane Vegan Markets is the place to be to eat and shop your day away.
With loads of gluten-free options to choose from, you'll be spoiled silly with the options! There's no reason to "miss out" on being a food vegan with these guys providing the goods. Head on over to West End every 2nd and 4th Sunday of the month from 12-8pm for some amazing Epic shopping and foods adventures, live music, fun for all the family!
Ps. Bring your dog
About the Author
Out in the beaches of Australia, you can find this charismatic girl laying in the sand with a sangria in one hand and her book in the other. If she's not at the beach, you can catch her on the hunt for the best tacos in Brisbane. She's a sucker for romance or fiction books, but also enjoys her true crime and murder podcasts.