Top 13 Markets of Brisbane & Beyond
From fashion to food, these markets have you covered!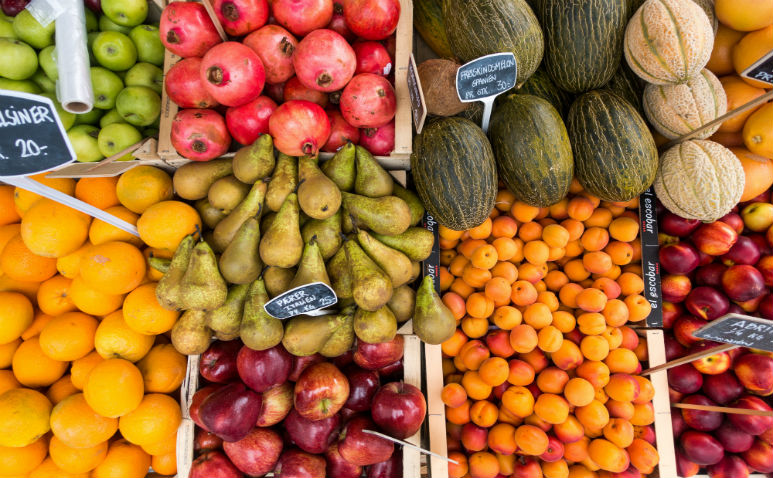 Everyone loves a good market. The smell of the food, the bustle of the people, and all the strange little treasures. But with all the markets around, it can be hard to choose which ones are worthwhile. So just for you, here's a list of some of the best markets in Southeast Queensland, in Brisbane and beyond.
BRISBANE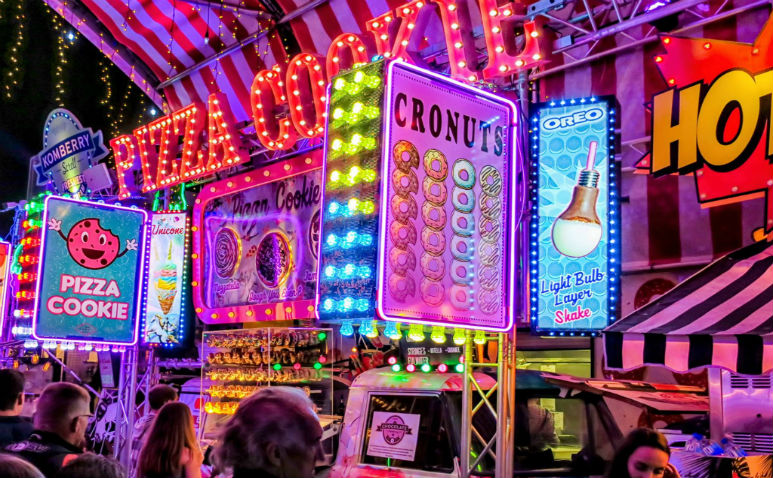 The Eat Street Markets, famous for their river views and yummy foods. You can't go wrong with over 180 shipping containers filled with different cuisines and entertainment! Bring along the family (maybe a date if you're lucky) and tuck into some nibbles and enjoy the scenery.
Where: 221D MacArthur Ave, Hamilton
When: Fridays and Saturdays
How Much: $3 at the gate (12 and under free)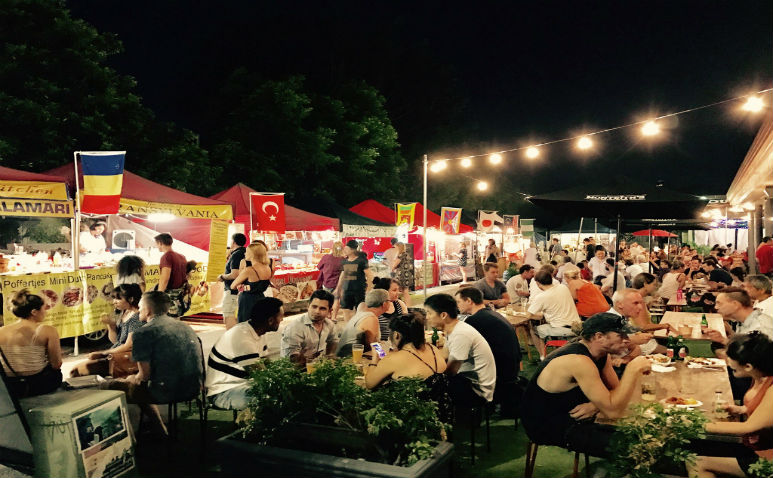 The Boundary street markets have plenty to offer, from sweets to savoury, vegetarian to gluten-free, and everything above and beyond! Situated on the site where Old Peter's Ice-cream factory once stood, these markets have all the bases covered for a perfect weekend experience. Grab a beer, or a chai if that's more your pace, and check out all they have to offer.
Where: 56 Russell St, West End
When: Friday and Saturday 4 pm -10 pm | Sunday 9 am-3 pm or 2 pm- 8 pm
How Much: Free entry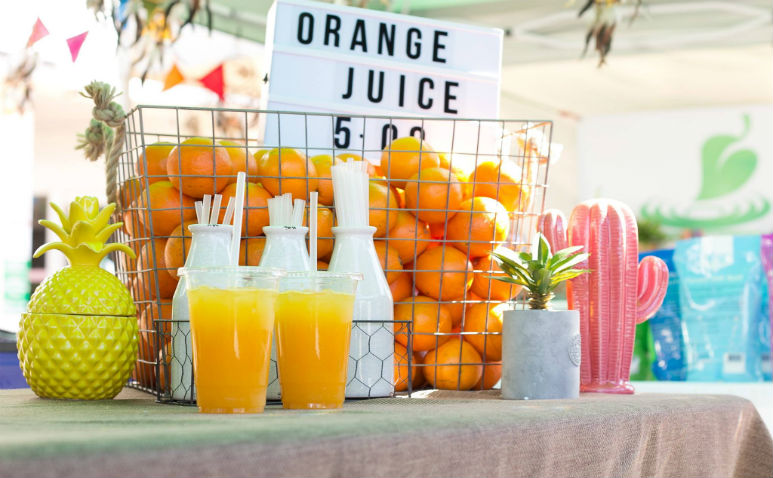 With over 60 stalls selling a variety of handmade items, locally made treats, and entertainment, this is a perfect family friendly market! Not only that, but it's just a hop, skip, and a jump from the Cleveland train station, perfect for when the little ones (or you) decide it's bedtime.
You can find everything you could dream of right down on the boardwalk. They've got fashion, they've got fun, and, more importantly, they've got fudge.
Where: Cleveland on the boardwalk of Raby Bay Harbour
When: 4 pm to 8 pm once a month
How Much: Free entry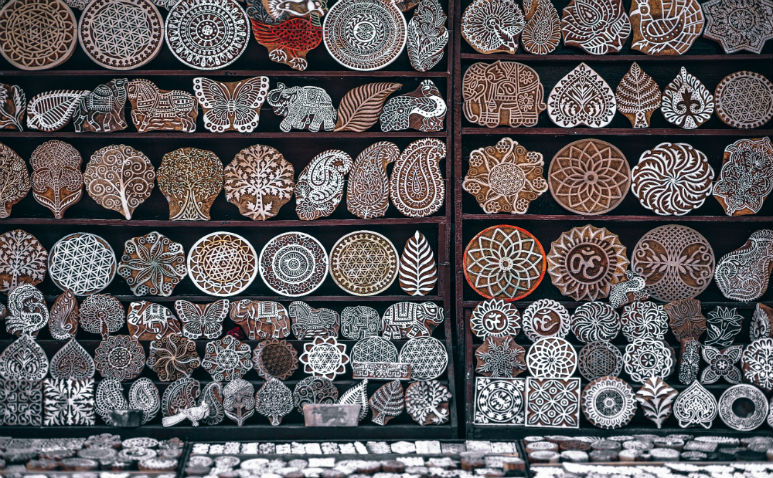 The Finders Keepers market showcases the amazing creations of independent makers and designers from all over the country.
If you're craving a bit more from your market, then this is definitely the one for you. The market brags live music, art, and food.
With events in Melbourne, Sydney, and Brisbane, they support more than 1200 sellers every year! There's definitely something for everyone.
Where: Brisbane Showgrounds, Gregory Terrace, Bowen Hills.
When: Friday 21st June, 12 pm-9 pm | Saturday 22nd and Sunday 23rd, 9 am-5 pm
How Much: $5 entry fee (12 and under free)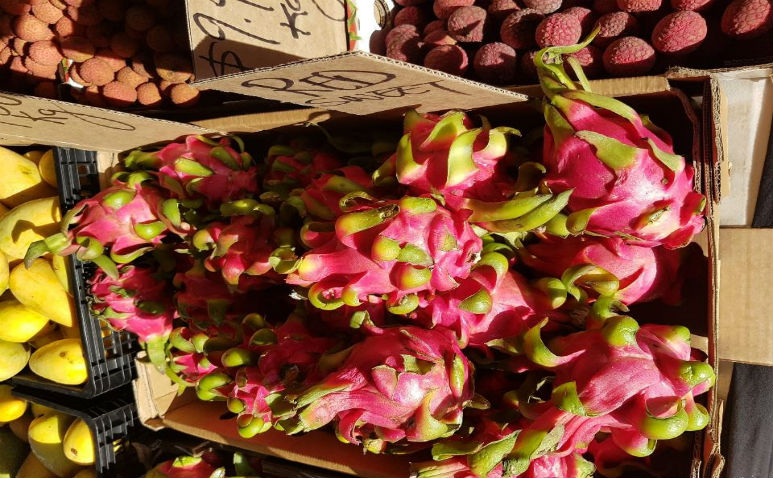 These markets are all about open air, fresh produce, and good products. They go all out, filled to the brim with honey, olives, meat, loaves of bread and all kinds of tasty treats. They're now run by Jan's daughter, Sammy Power, and she's doing a great job keeping everything on track and leaving everyone with full tummies and smiling faces after a day at Jan Power's Farmer's Markets!
Where: Powerhouse, New Farm; Mitchelton; Manly
When: Always 6 am – 12 pm | Every Saturday @ Powerhouse | First Sunday of the month @ Mitchelton | 1stand 3rdSaturday of the month @ Manly.
How much: Free Entry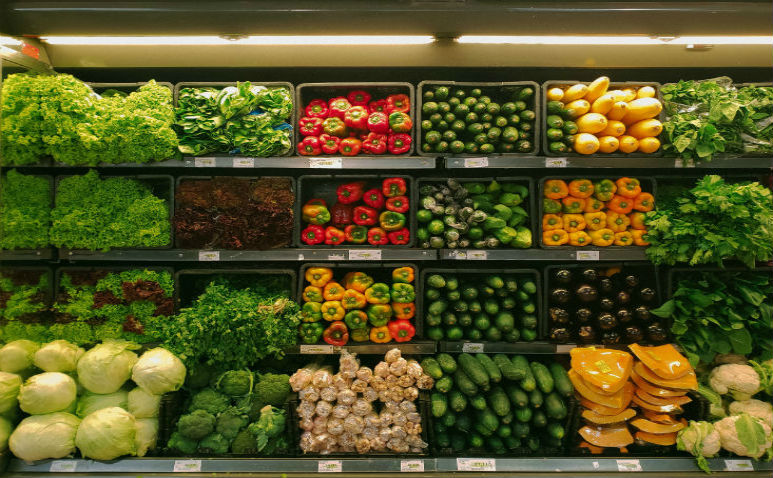 Formerly a part of Jan Power's Farmer's markets, they've recently been renamed and re branded; now reborn as Brisbane City Markets! Showing off everything from fresh produce to live entertainment, they've got all the home grown feel of Jan Power's, but with a sweet new name and a bit of a make over!
Where: 266 George street, Queen street Mall
When: Wednesdays, 8 am - 6 pm
How Much: Free Entry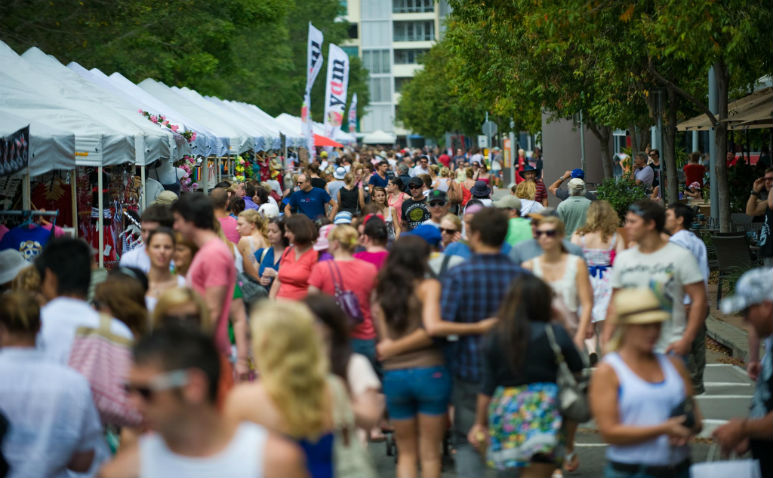 These markets showcase - you guessed it - young designers. But it's not just clothes for sale here; there are stalls showing home wares, fashion accessories, and plenty of other creations from all around.
The Young Designer's Markets are invested in showcasing untapped talents, and the have over 80 young designers selling their wares.
So mosey over to South Bank next time you're around, and support your local artists by finding yourself something nice.
Where: Little Stanley Street, South Bank.
When: First Sunday of the month, 10 am – 4 pm
How Much: Free Entry
BEYOND BRISBANE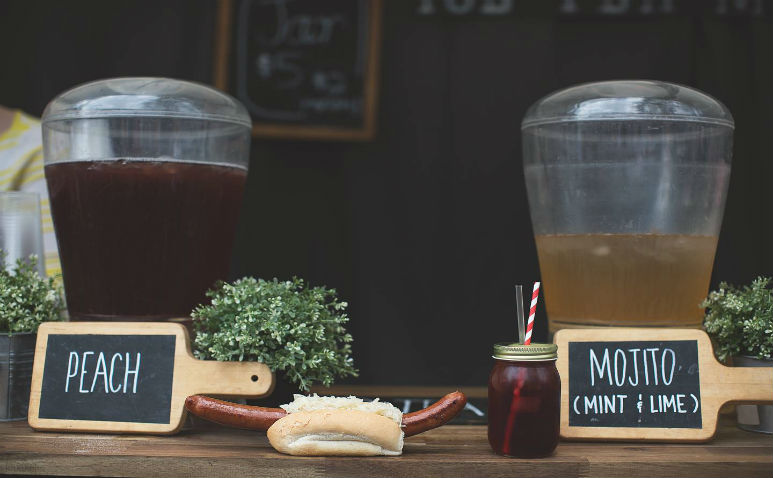 Showcasing all the best bits of Moreton Bay, Bite Markets is home to over 40 customised shipping containers full of food and drink just for you to enjoy. They've got dishes from Japan to Turkey, and many places in between. Despite the variety of cuisines, all the store holders are dedicated to committing to local produce, which is always a plus! But the best news of all is this: No one meal will be over $15! Bite Markets are perfect for students, families, dates, or any one else feeling peckish and not wanting to break the bank to get some tucker.
Where: North Harbour, off Exit 150 on the Bruce Highway
When: Every Friday and Saturday from 4 pm – 10 pm
How much: $3 (12 and under free)
One of the biggest arts and crafts markets in Australia, the Eumundi markets are packed with stalls, almost enough to get lost in. But that wouldn't be a bad thing, what with all the different things there are to discover in there! These markets have some of the most creative, exciting stalls on the Coast. There's no shortage of jewellery, art, fashion, and curious little knick-knacks scattered around. Not only that, but there are often buskers wandering through the aisles with guitars or violins, and delicious food around every corner.
Where: 80 Memorial Drive, Eumundi
When: Saturdays 7 am – 2 pm and Wednesdays 8 am – 1:30 pm
How Much: Free entry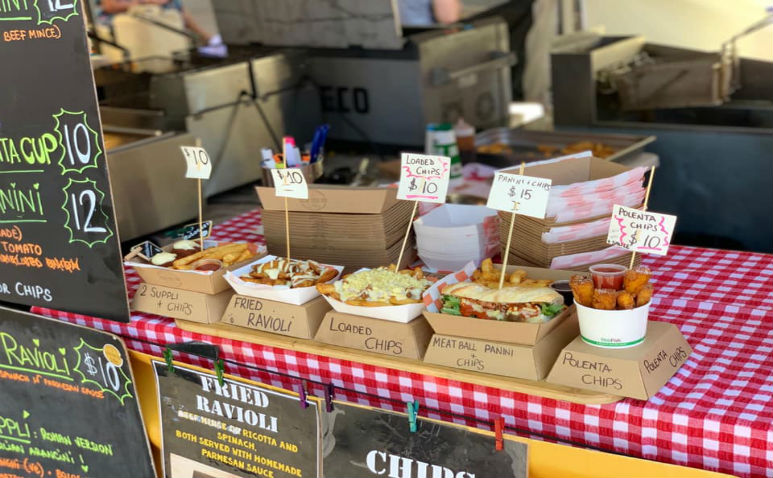 The Caloundra markets brighten up the main street and attract thousands of people. With over 100 different stalls on any given weekend, and the sea breeze and sunshine make for a perfect market environment.
Performers like magicians and buskers set up where they can find space to entertain the little ones and passers by.
The markets offer ice cream, dresses, health products, toys, and well-being services like massages. And after a nice walk through the stalls, beautiful Kings beach or Happy Valley are just a small walk away from the main street. Just remember your sunscreen and hat!
Where: Bulcock street, Caloundra
When: Sundays, 8 am – 1 pm
How Much: Free entry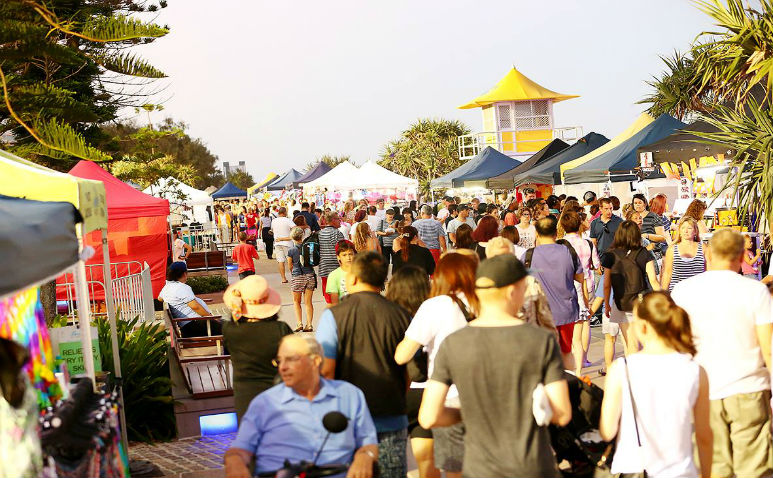 An icon of Surfers Paradise, the Beach Front Markets have over 100 stalls every week. Each Wednesday, Friday and Sunday night, locals, holiday-makers and bargain-hunters make their way to the Surfers Paradise foreshore to wander along the coastal stretch, while live entertainment sets a cheerful mood in the gentle ocean breezes.
Where: The Esplanade, Surfer's Paradise.
When: Wednesday, Friday, and Sunday nights, 4 pm – 9 pm
How much: Free entry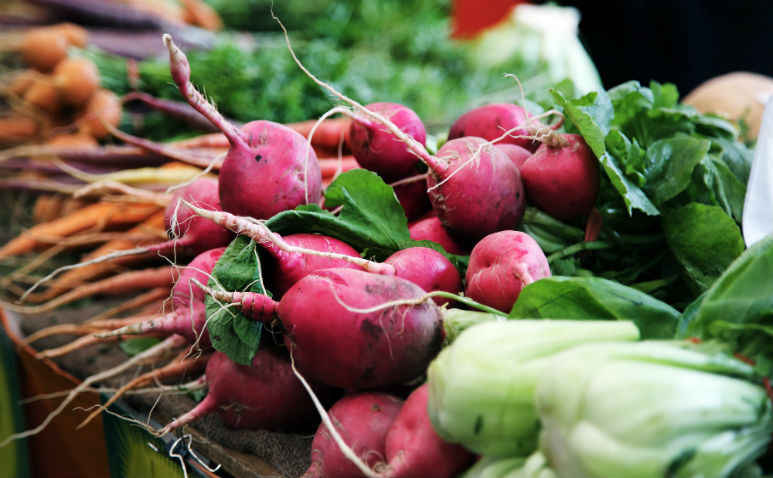 The Gold Coast Organic Farmers Markets offers organically grown and fresh food straight from the farm. They're one of the first of their kind in the area, and strive to provide the best quality with everything they sell.
They also specialise in loaves of bread, homemade jams and sauces, and freshly made coffee and tea.
If you've got a fur baby at home who you think deserves a little extra loving, they also have pet foods for sale alongside everything else! Now even the pup can get behind this whole market thing!
Where: Miami State High school, Gold Coast.
When: Sunday, 6 am – 11:30 am
How Much: Free entry.
Are you looking for kids clothes and costumes? What about artwork? Skincare or pottery? Well if you're looking for one or more of those things, or really anything else, Cotton Tree Markets are the place to be.
Another beach market, this one has a whole range of cool things for all ages and types. Not only that but by supporting the Cotton Tree Markets, you'll be supporting local artists and Bloomhill Cancer Care, which manages the markets! You couldn't be much more of a thoughtful shopper than that!
Where: King Street, Cotton Tree, Maroochydore.
When: Sundays, 7 am – 12 pm
How Much: Free entry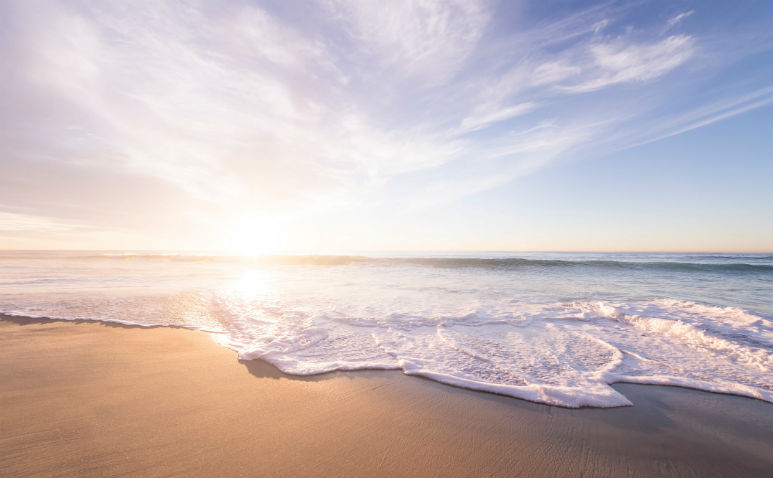 About the Author

If you ever need to find Arion, she's probably at home playing board games, or at a local gig in the Valley. Having just turned 20, she's got a passion for creative writing and social equality (shouldn't we all?). She's been writing for as long as she can remember, whether it's a creative, editorial, or argumentative piece. Overall, she just wants to write whatever and whenever she can, and she's eager to learn along the way.