Styling Tips for the Perfect Summer Abode
Turning up the heat at home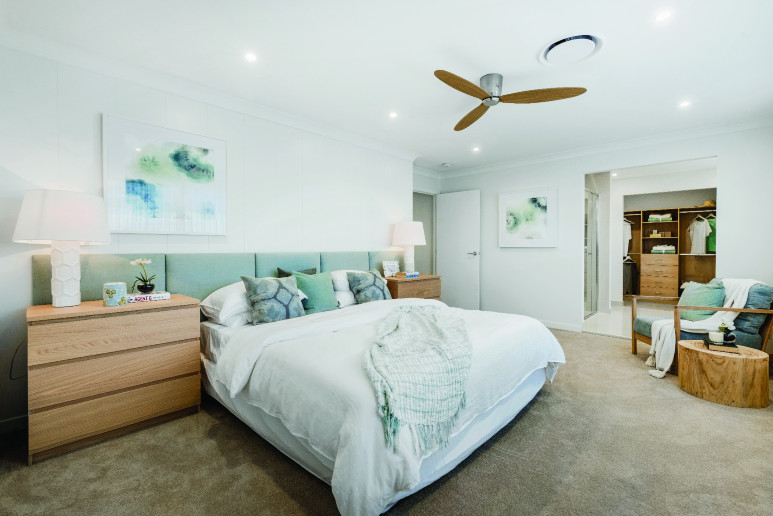 It's time to upgrade your humble abode. A spring clean with the freshness of Summer. If you're not sure where to start, don't worry, Porter Davis Homes Queensland Lead Interior Designer, Janelle Miles, has all the styling advice, tips, and dos to transform your home.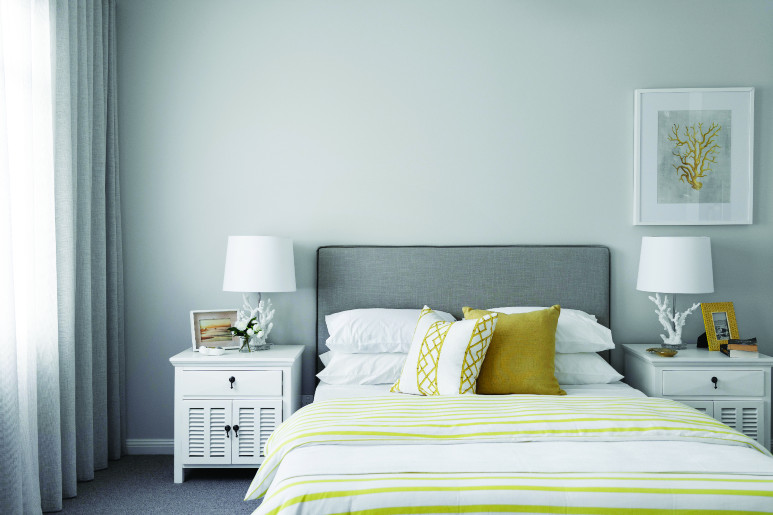 What is the must-have colour palette this season?
Inspiration from the world around us is constantly affecting the design choices we make within the home. Earthy tones are making a strong comeback and we are looking towards more of those nature inspired tones throughout all rooms of the home. From sundrenched outback colours such as turmeric, mustard, sienna, tans, clay, burnt amber orange, olive grey, snowgum green, to sunset tones like coral, peach, sunkissed orange our beautiful country is the key inspiration behind our colour palette.
What textures should we incorporate within the home over the warmer months?
Varying natural textures are a key part of Spring decor this season. Try using thick linen textures with imperfections in your soft furnishings to add character to a room and create that homely feeling.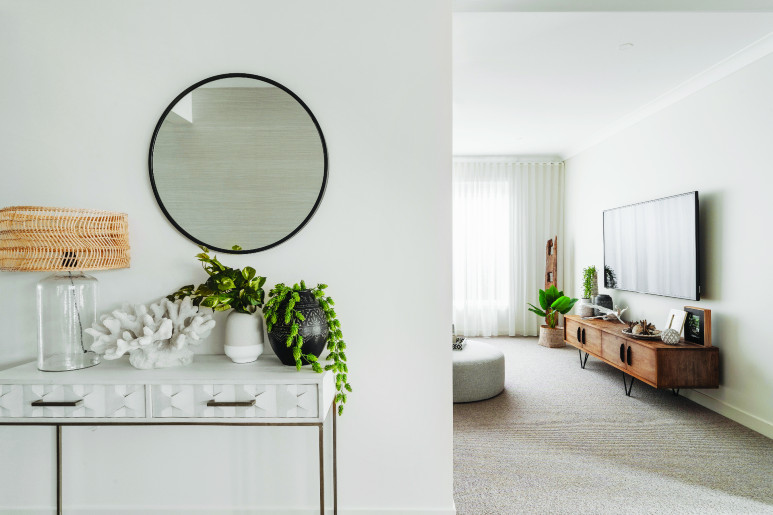 What are some of the must-have home decor pieces this Spring / Summer?
Handmade ceramics - Bespoke crockery, vases and décor pieces have been prevalent over the last few years, but will continue to trend coming into the warmer months. There is something special about the organic forms and raw beauty of hand crafted one of a kind piece. Tableware - With the warmer weather coming, it's time to get ready for those outdoor BBQ dinners and summer parties and tableware is the perfect way to infuse your style into a social affair. Statement salad bowls, colour coordinated coasters and placemats and stylish glassware can be a great way to set your event apart from the rest.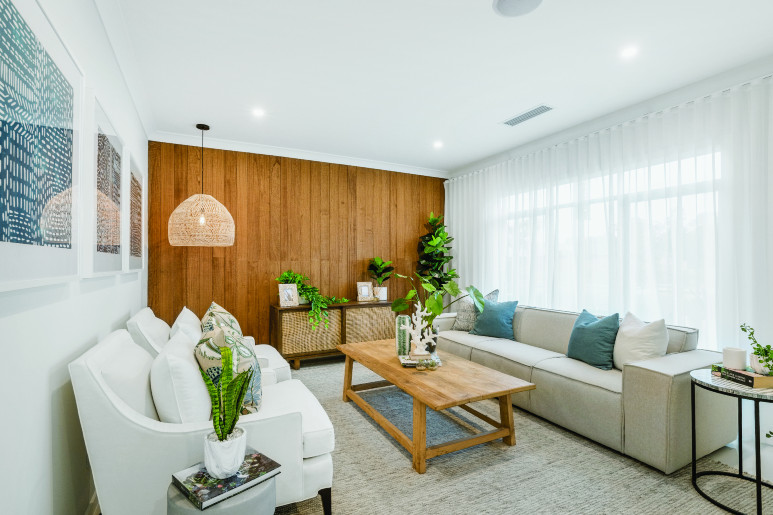 How can you revamp a living area or bedroom this season?
Take away the clutter over the spring and summer months and ensure that your living area has a more restful, calm ​aesthetic. ​ Utilising natural finishes and textures throughout the room will enhance this feeling of tranquillity. For the bedroom, let the warmer weather be the perfect excuse to swap out your current bed linens. Play with light, breathable fabrics like linens to ensure a cooler night's sleep and add a pop of personality with textured cushions and soft furnishings.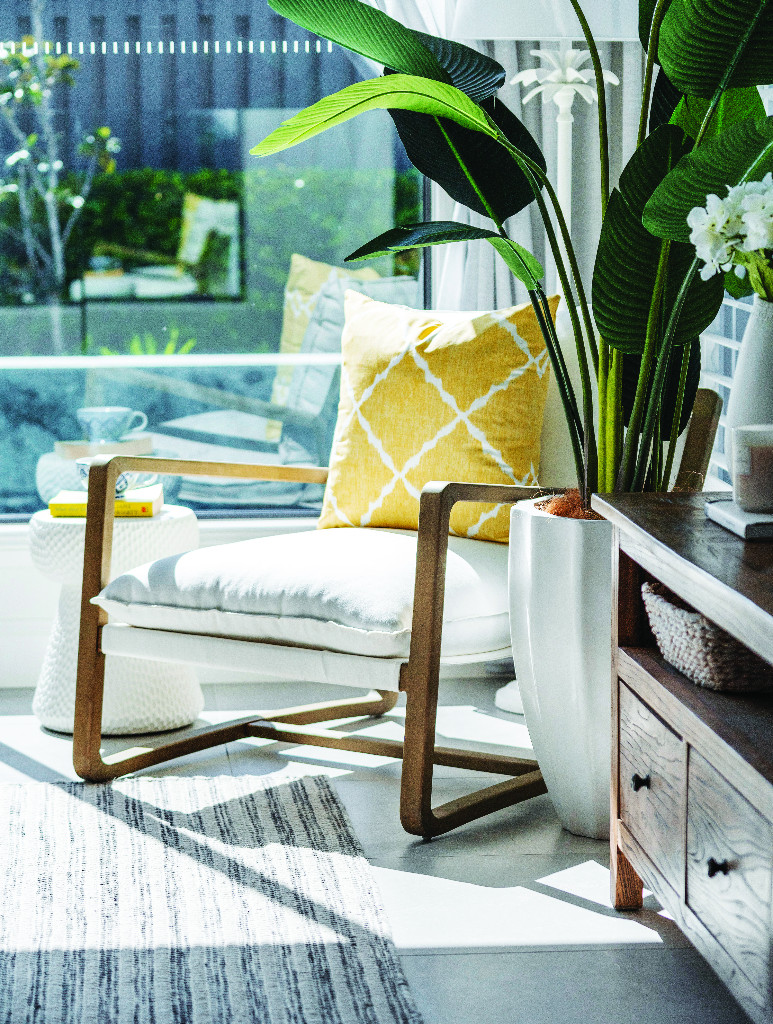 Are there any trends we should leave in Winter?
A lot of styling trends can be trans seasonal by simply swapping out one option for another. When coming into the warmer months keep your throw rugs in the bedroom and living areas, but change out those thick, soft furs to more textural linens and light printed fabrics. This will add a homely feel to the room without the Winter finish.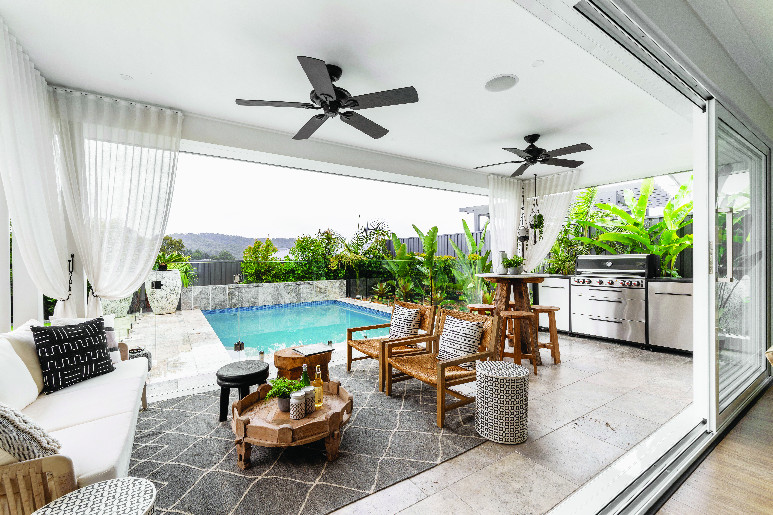 Do you have any outdoor entertaining space styling tips for the warmer weather?
Most homes end up acquiring an additional room over the summer. The back deck or outdoor entertaining area can be styled into 'the outdoor room' for those without the luxury of a built in sunroom. Extend the indoors outside by styling your outdoor spaces with soft furnishings and sturdy furniture pieces that will withstand the elements and provide you with an entertaining area for those warm nights.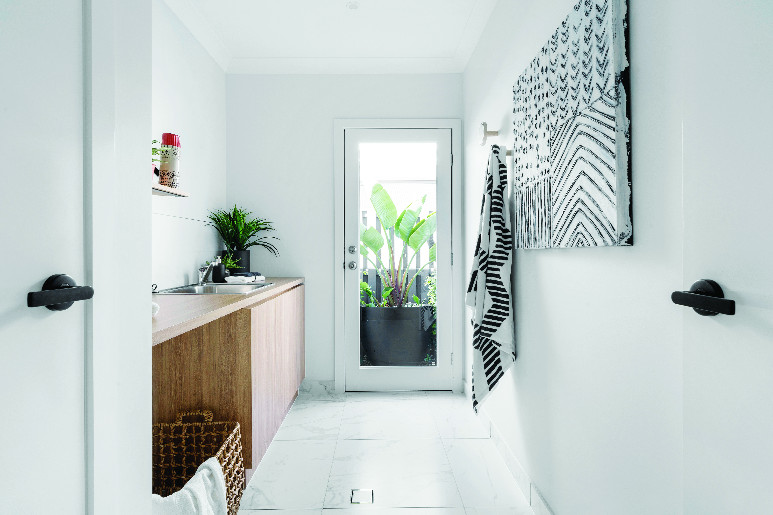 What are some budget-friendly ways to inject Spring / Summer into your home?
Inject an instant sense of spring by bringing the outdoors inside with fresh foliage and flowers from the garden. Try using fresh garden herbs in your next floral arrangement. This not only adds colour and texture to a simple bouquet, but gives you that beautiful fresh fragrance within the home.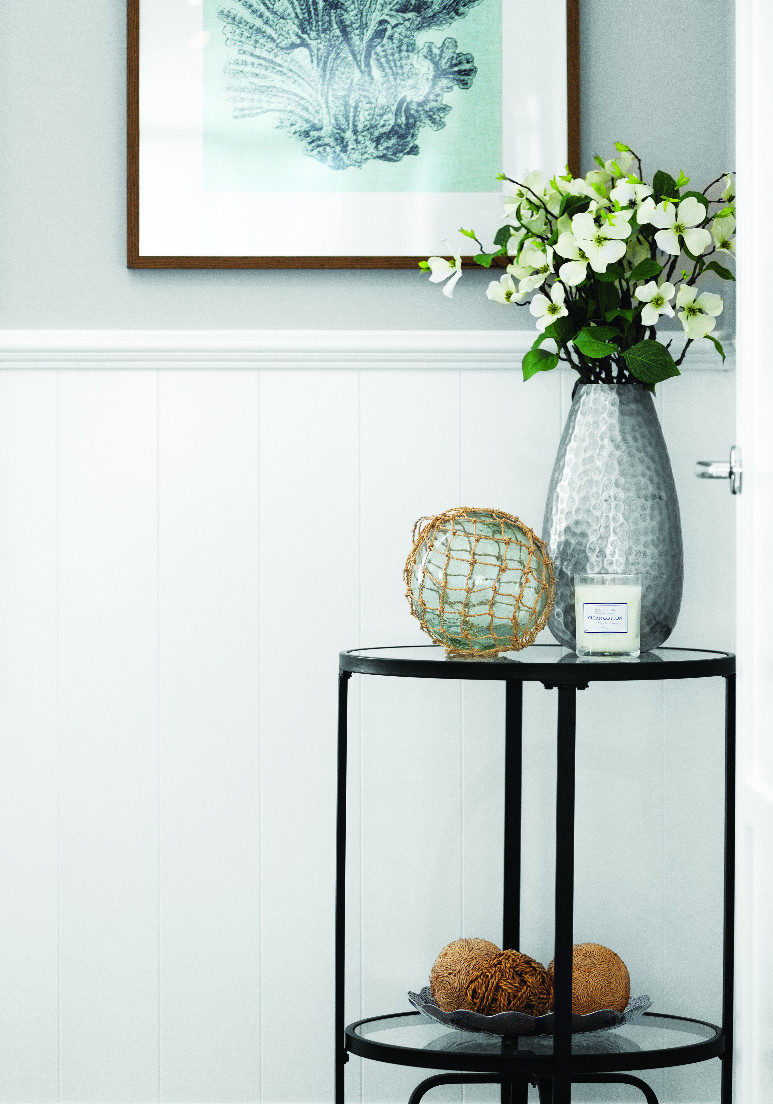 Any prints that are big this Spring / Summer (besides florals)?
This year we can see the fading out the animal prints and more people incorporating in more playful tribal and Aztec prints or structured patterns with a heavy Moroccan and Bohemian influence. These prints often include those key coral and earth tones with a dramatic pop of colour. This season it's about keeping your colour palette neutral and then adding in that favourite colour as your accent.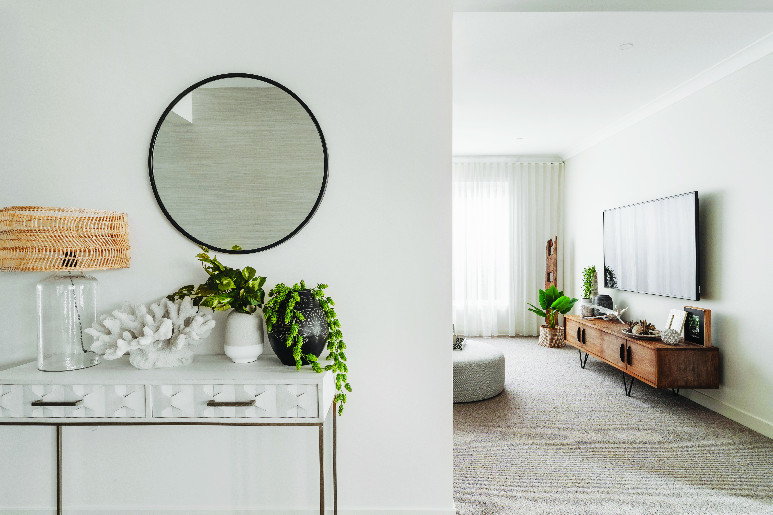 Do fashion trends and home trends influence each other?
Absolutely. There is often a harmony that comes from taking key inspiration from the runway and incorporating this into the design world. One fashion trend we are already seeing, the rise of playful Sorbet colours like lilac and lemon, can already be found in various clothing items and accessories, as well as in soft furnishings and statement decor throughout the home.
Image credit: Supplied