Spring Hill's Secret Bunker Bar
Bold Brews at Archer's Bunker [under International Hotel}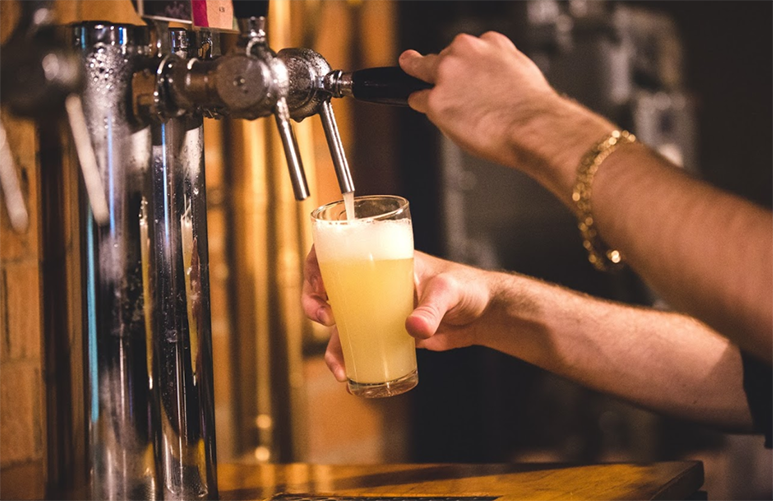 LADIES and gentlemen, this is your Captain speaking.

Something has been brewing in Spring Hill and it's not just beer.
Archer Brewing commenced meal and beverage service at its spiritual home, aptly named Archer's Bunker, located under The International Hotel late 2017.

Head brewer Gavin Croft, with co-owners Stuart and Lucy Martin, launched Archer Brewing at Brisbane's Beer InCider Experience in September 17 with a full fleet of beers including a mid-strength Lager, Pilsner, Pale Ale and I.P.A..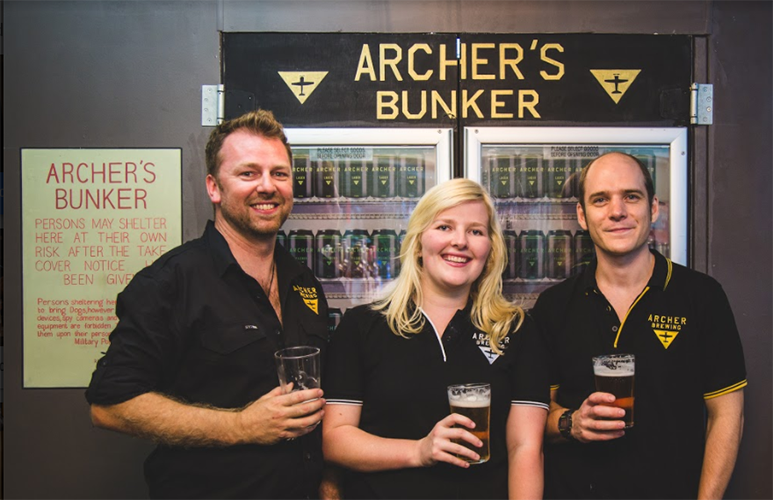 Stuart's affection for aircraft, and in particular Archer planes, developed while he was a commercial pilot so it's no surprise that when it came to a name for the brewery, it was a no brainer.

Archer's Bunker has all of Archer Brewing's beers on tap along with cider and wine, with full views to the copper fermenters and brew tanks.

Plus, if you plan to seek shelter from the outside world for a while, Archer's Bunker offers cheese and charcuterie share boards, oven-fired pizzas and bar snacks including a delicious vegetarian board – boasting grilled haloumi – and vegetable rice paper rolls.

Archer Brewing is already on tap in numerous bars across Brisbane including Fitz + Potts and The Mill on Constance, and cans will soon be available too.

To enter Archer's Bunker, look for the Archer Brewing fridge inside Cellarbrations Spring Hill, or enter through the red door from The International Hotel (like a modern day Tardis!).
Sit back, relax and enjoy your [beer] flight. Happiness inbound. It's always beer o'clock at Archer's Bunker. Avoid the turbulence of Brisbane's heat with no air masks, or seat belts required, just serving cold craft ales and quality fare. #winning