Pop the popcorn, Shazam is here!
Superhero films are dominating the box office.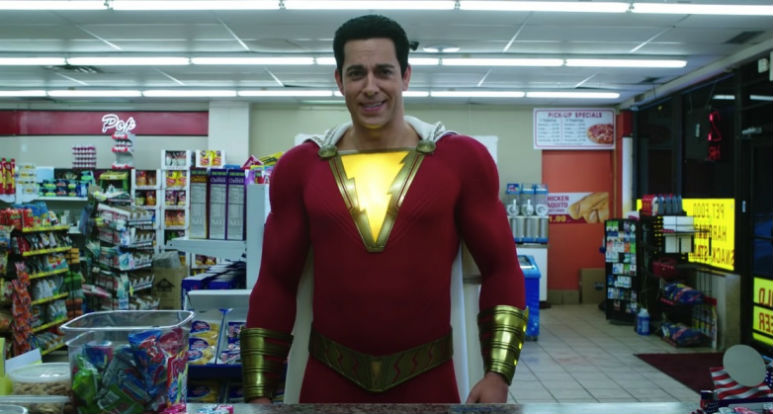 Shazam! Scarf some red frogs and pop the popcorn! Shazam! is here! Superhero films aren't just having a moment, they're kicking butt and dominating the box office. After a long and complicated comic book history, Shazam! is the latest superhero flick from Warner Bros. Pictures' DC Extended Universe (DCEU). The film, directed by David F. Sandberg, takes a little while to get going, but once it does, it hits the ground running.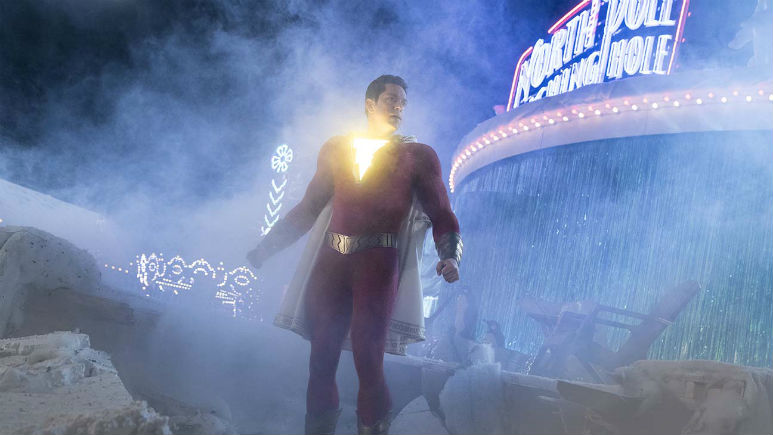 Billy Batson (the phenomenal Asher Angel) is a 14 yo foster kid on the hunt for his birth mother. After another ill-fated attempt to find her (and a cheeky run-in with the PoPo), he's placed with a new foster family. Along with his kindly foster parents and a plethora of cool, cute, hilarious and quirky foster kids, he meets his superhero obsessed roommate, Freddy (the disturbingly brilliant Jack Dylan Grazer).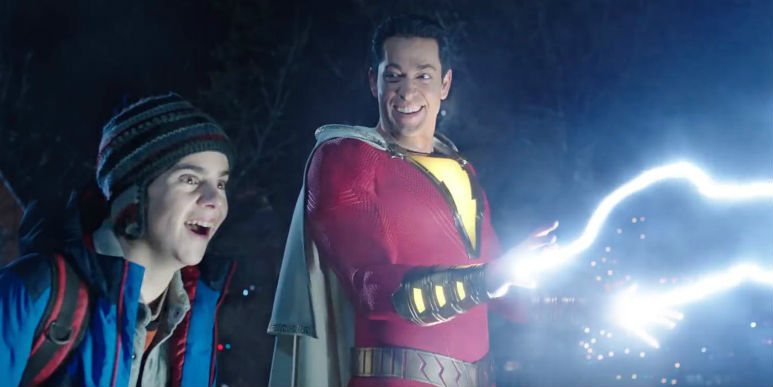 After a run-in with the local bullies, Billy stumbles across the lair of an ancient Wizard named "Shazam!"(Djimon Hounsou) and is chosen as Shazam's champion (dude who he passes his powers on to). Billy only has to utter the word "Shazam!", and he turns into an adult-sized superhero version of himself, played by Zachary "having-way-too-much-fun" Levi. This is where the film really takes off, with some hilarity and trial and error as Billy aka Shazam! enlists Freddy to help him discover what superpowers he has, and how best to utilise them. Think "Big" meets "Superman" with a Batmobile load of laughs and DC references thrown in. Of course, if you were a kid with superpowers, you'd probably test the limits as to what you can get away with, and Billy certainly does that, often with unpredictable and hilarious results.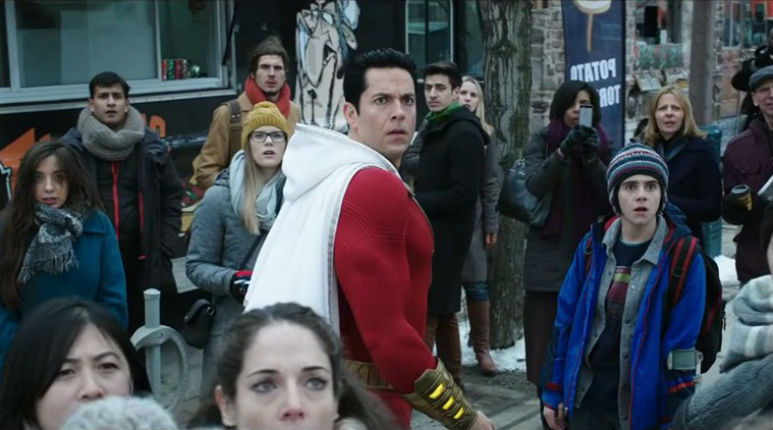 The scene where Shazam! aka Billy and Freddy taste beer for the first time is one we think a lot of adults will relate to! The banter and bond between Angel and Grazer and Grazer and Levi is what makes this film plausible. Scenes between young Billy and Freddy switch seamlessly to Shazam! and Freddy, so you genuinely believe that Levi's "Shazam!" is a 14 yo boy in an adult's body. The dynamic between all three actors is mesmerising to watch as Billy struggles with the responsibilities of being a superhero aswell as a good foster brother and friend.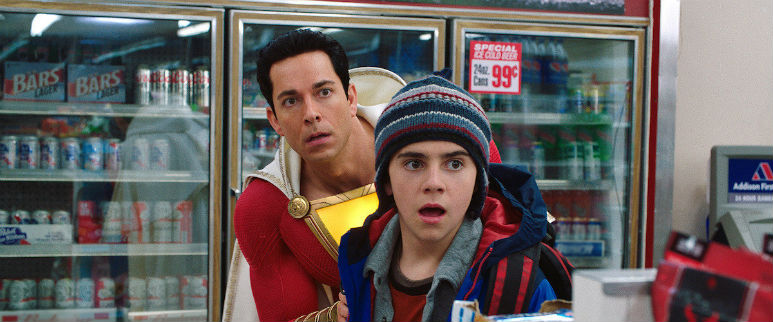 The villain, Dr Thaddeus Sivana (a solid Mark Strong) is a little uninspired and his cgi henchmen manifest as gargoyle-type creatures who each represent one of the Seven Deadly Sins. There's some darker moments here that don't detract too much from the chilled, bust-a-gut humour, though some scenes are unnecessarily dark, so this is a film best reserved for older kids. The film is also missing a more dominant female presence (something the superhero genre still needs to work on), though what we get is, for the most part, warm and inspiring.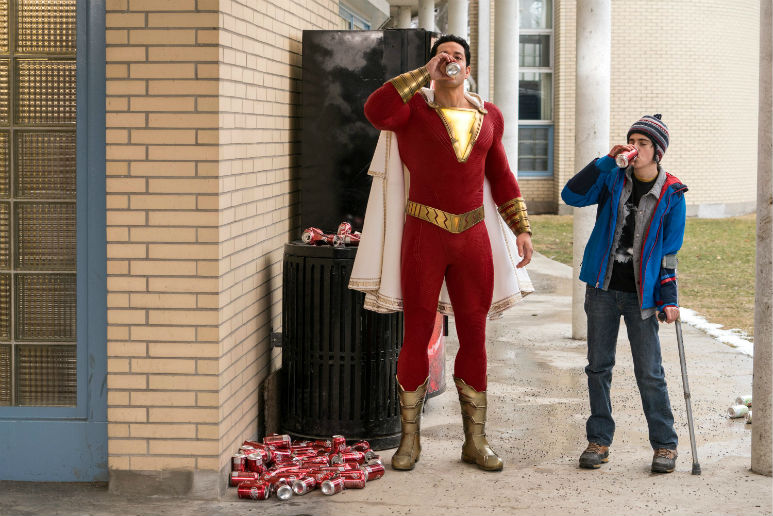 Whether it's in the gentle presence of Billy's foster mother Rosa(Marta Milans) or his delightful foster sisters, studious Mary (Grace Fulton) and the hilarious Darla (Faithe Herman), we would've liked to see more of them. A scene where there's a discussion around the family table regarding superheroes would have benefited from a female character or two chiming in with their thoughts. Females in pop culture, as well as real life, are generally excluded from such discussions, despite the fact many are knowledgeable on the subject. It is the age of heroes, after all. Although this is a superhero origin film, the heartwarming theme of family (the supporting characters are all wonderful) is ever present.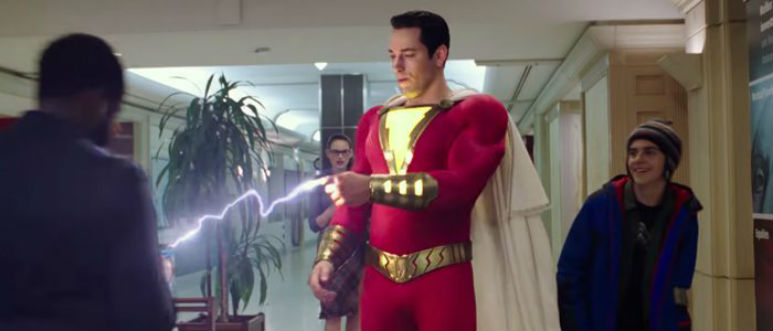 It's beautiful to see Billy open up more and more to his new found family as he grows in confidence and learns to lean on those who care about him, without needing to shoulder the burden of what it means to be a superhero, all by himself. The film is also set in part at Christmas time, so be prepared to debate for years to come as to whether or not this can be classed as a Christmas film, just like Die Hard (for the record, we say YES!).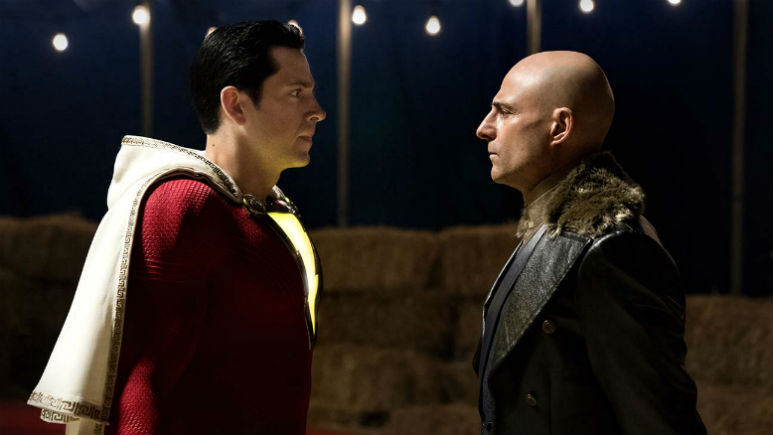 Like a hyperactive puppy hopped up on red frog laced kibbles, Shazam! bounds into the DCEU and takes you on a fun and thrilling roller coaster ride through the dreamscape that is being a kid who gets to become a superhero! Shazam! is in cinemas now! PS: Stay until the end of all the credits for a fun surprise!
About the Author

Known as our resident film and pop culture expert, Susan Hicks of Australian Film and Pop Culture is a diverse writer, photographer and social media Jedi who has more than a decade's worth of experience.
Whether she's mingling with the stars of the latest Marvel or DC film on the red carpet, sipping cocktails at the theatre or supporting local charitable organisations, Susan has a passion for knowledge and all that life has to offer combined with an eye for detail that cannot be surpassed.
You can usually find her reviewing the hottest blockbusters at the cinema, leveling up in the latest video games and bopping all the puppy dog noses while trying to save the world!