On yer bike! Brisbane's 8 Best Cycling Spots for Kids
For kids who WHEELIE love to cycle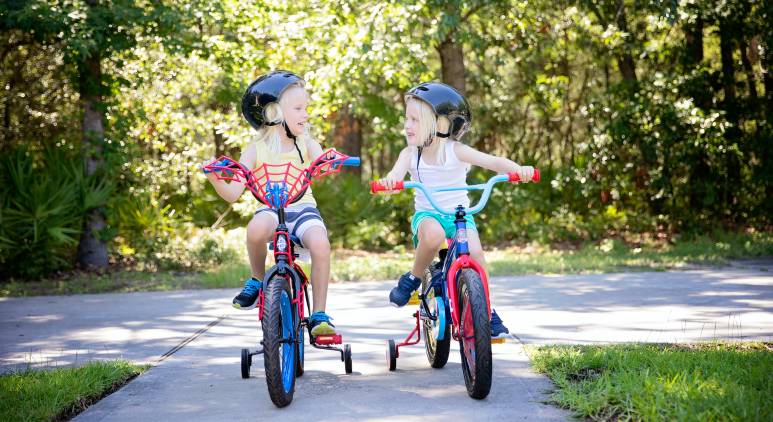 Thinking of what to do over the weekends? Get ready to hit the parks to have a Whirlwind of fun with your little ones! Whether the kids are trying out two wheels for the first time, chasing BMX thrills or have plans to adopt the Lycra lifestyle of mum and dad, we've got Brisbane's best places to ride.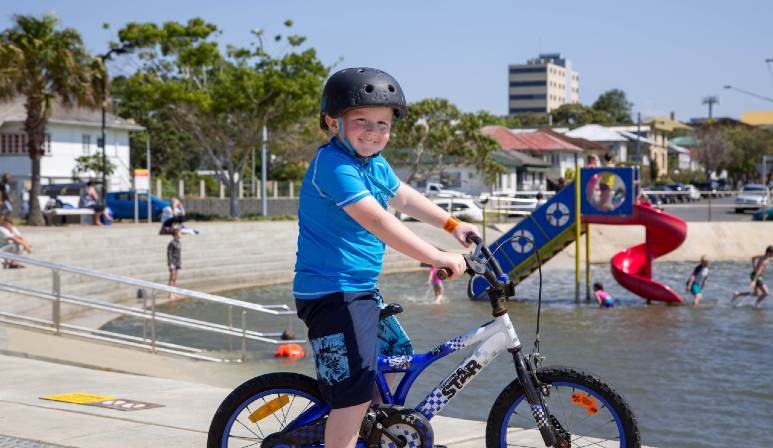 Wynnum foreshore
Practice makes perfect
When it is finally time to let your little ones soar a.k.a leaving those training wheels behind, Wynnum foreshore provides your little one with the safest first time you wouldn't even have to sweat it! Lota Camping Reserve is one of many parks suitable for practice riding with younger kids. Being surrounded by grassy areas which will cushion your little booboo's fall anytime! Located near the Waterloo Esplanade in Wynnum, the 5km shoreline towards Manly gives your kiddes ample time to build that confidence while riding the wheels! Ending the day by rewarding them with some yacht spotting at the Manly marina while enjoying fish and chips. Just the thought of it has me drooling, wait up!
Address: Lota Camping Reserve, 710 Esplanade, Lota.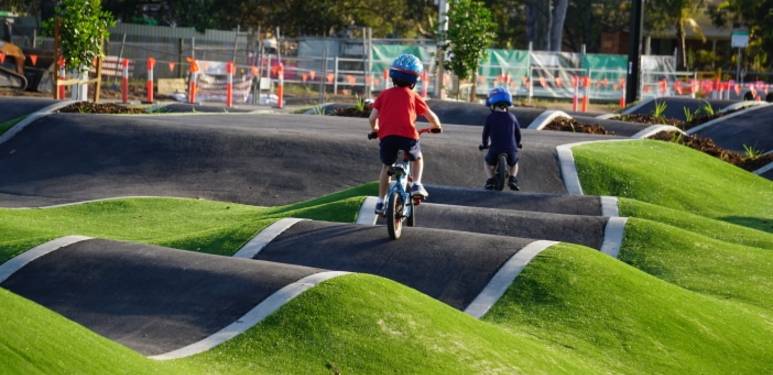 Bracken Ridge BMX Track
BMX bandits
This is for all the adventurous youngins who are up for the thrill, BMX tracks across Brissy has it all! These dirt tracks includes built-up mounds and jumps for experienced riders! If you'd ask us to narrow down the best, BMX tracks at Fitzgibbon and Darra are the swaggiest, as they are Aussie's biggest BMX facilities that are sure to blow your socks off! If you're down for a ride head down to the nearest BMX park for an adventure you won't forget!
Address: Bracken Ridge BMX Track, Corner of Telegraph Road and Lemke Road, Fitzgibbon.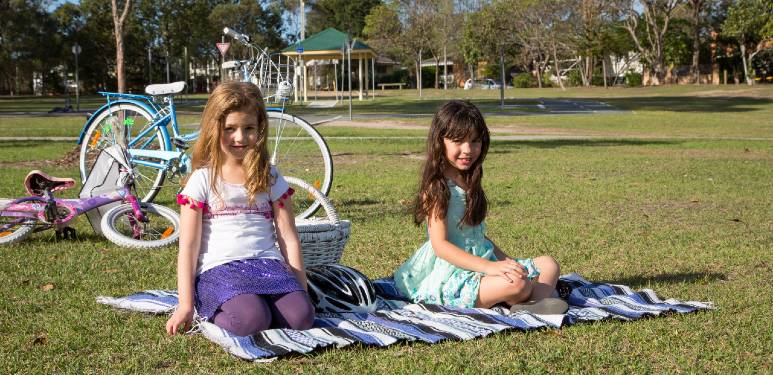 Ithaca Creek Cycle Path
Play and Ride
Ah yes, the good old playground that we all grew up loving. It's just something about swings and slides that hits different you know? The Ithaca creek cycle path has the perfect combination of play and ride for your little bums! Starting at Woolcock Park in Red Hill which star features includes a sensory playground and the perfect place for a picnic or barbeque if you are feeling it! Further up, cycling through the wind with your kiddos and you'll find yourself at Bancroft Park and Spencer Park. Handcarfted beautifully by nature, providing the best natural shade for you and your little buddy. (But don't forget that SPF!!) If you are lucky, you'll be able to spot some turtles, eels, ducks and water dragons while you're at it! This is the real wilderness we are talking about!
Address: Ithaca Creek Cycle Path, 92 Waterworks Rd, Red Hill.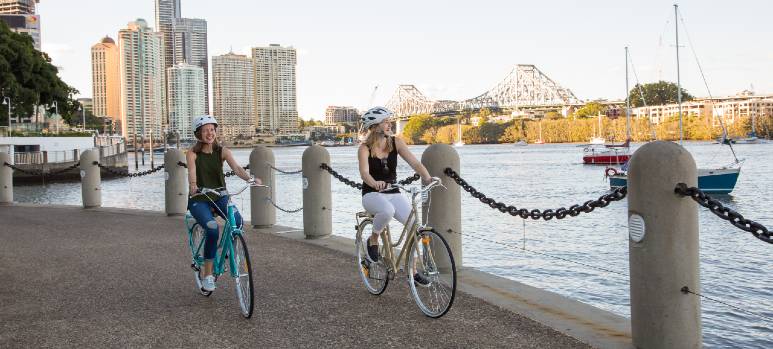 Brisbane River
Big City Life
If you are a sucker for river views, then this is literally made for you! Starting at West End ferry terminal in Orleigh Park, this cycle path follows the Brisbane River taking in views across to Toowong and St Lucia and finishing around 3km later under the William Jolly Bridge at South Brisbane. What a ride hey? After all that cardio clocked in with your family, hop on a ferry ride and explore Southbank! Your legs will thank you later…and off you go!
Address: West End ferry terminal, Cnr Orleigh and Hoogley Street, West End.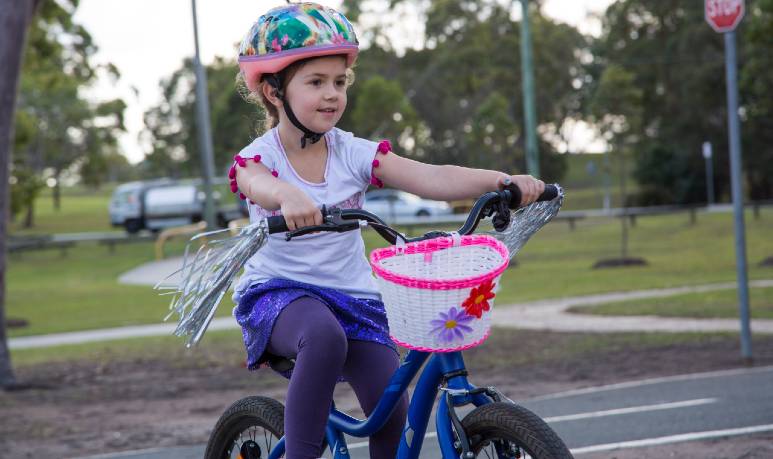 Northey Street Farm, Windsor
Farmers' Friends
Looking for something more manageable for your kids? Take this path that begins at the end of Bishop Street, Windsor! Following the shady path along Enoggera Creek passing picnic areas and playgrounds, until it joins up with the Bowen Bridge Heritage Trail and finishes at the Northey Street Farm. Remember to bring your camera along for this one! Snap lovely pictures if your little man running around with farm animals and harvesting at veggie patches!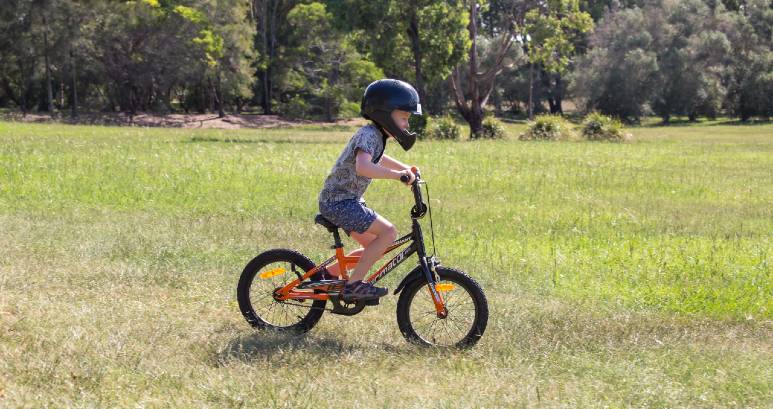 Minnippi Parklands
A Beginner's Delight
The lush Minnippi Parklands will be every beginner's favourite. This path offers a variety of different views that will please your eyes and wanting to come back for more! Riding past lagoons, forests, across meadows and even wooden bridges! Your little learners are gonna love this experience! Oh yes! Keep your eyes peeled for turtle or water bird sightings!
Address: Minnippi Parklands, 276 Meadowlands Road, Carina.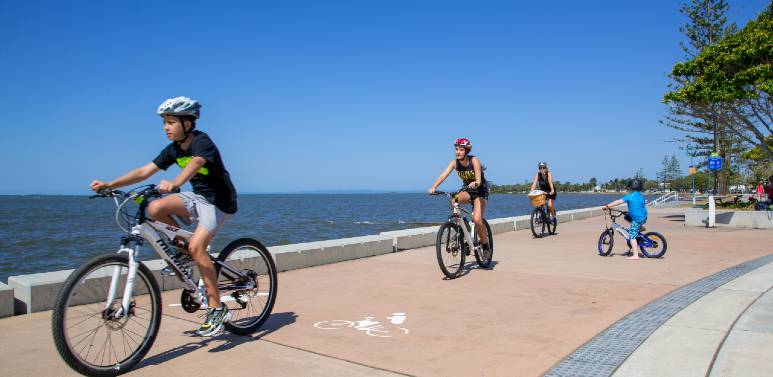 Sandgate Foreshore
Cycle by The Shore
Begin at Arthur Davis Park which has a fantastic playground right on the foreshore and is next to the Sandgate Aquatic Centre. For those mischievous monkeys who thinks cycling is just not enough for them, there are established trees to climb (Keep a lookout for your little ones!). After that, beginners can head north through Brighton, where the retaining wall will help keep them on track (and off the sand flats!). Don't forget to make a stop for some well-earned fish and chips on your return! Head out for an adventure and we will be here to hear all about it!

Address: Arthur Davis Park, 231 Flinders Parade, Sandgate.

Kedron Brook Bikeway
Kiddie's Commute
Keen to take on that healthy lifestyle and ditch the road pollutions? Why not cycle to school? It's basically killing two birds with one stone, reducing carbon footprints and clocking in some daily workout! The Kedron Brook Bikeway stretches from Mitchelton to Nundah using a mixture of mostly flat off-road shared pathways and separated bikeways. Running through Everton Park, Stafford, Grange, Gordon Park, Lutwyche and Kedron making it an awesome way to beat the peak hour traffic to get wherever! Now that you know this hack exists, there are wheely no excuses for lateness now!

Now that we've listed all the good stuff for you, time to get baked in the sun and have those wheels turning!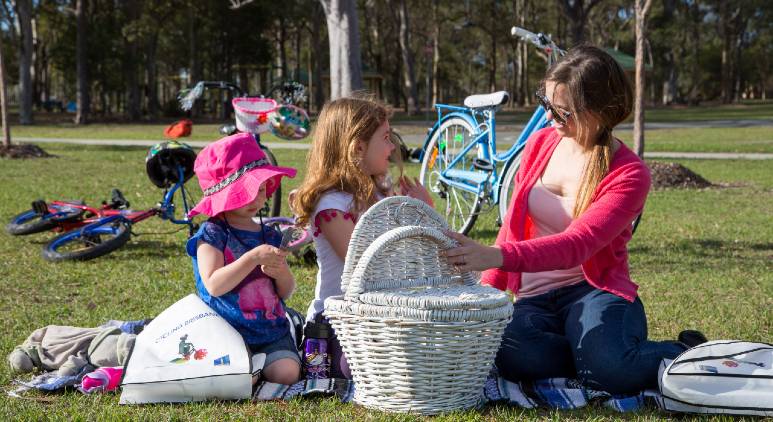 About the Author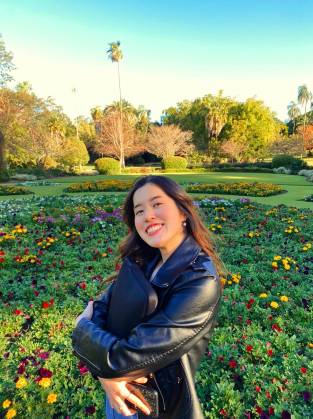 Born in Sunny Singapore, Yong Yi is a creative that enjoys visual storytelling, and nothing beats a good old sunset view for her. Always on the hunt for discovering new alternative R&B artists on Spotify and creating playlists for the different moods that she has! When Yong Yi isn't occupied by school or work, you can find her spending most of her time dancing at different dance studios as she values the art in movements. Not only that, but she also finds any opportunity to travel the world, particularly the countrysides where the culture is strong. She also enjoys taking the time to understand and listen to the different stories that are shared by many.