Midnight Munchies
Nom-worthy Spots for Brisbane's Night Owls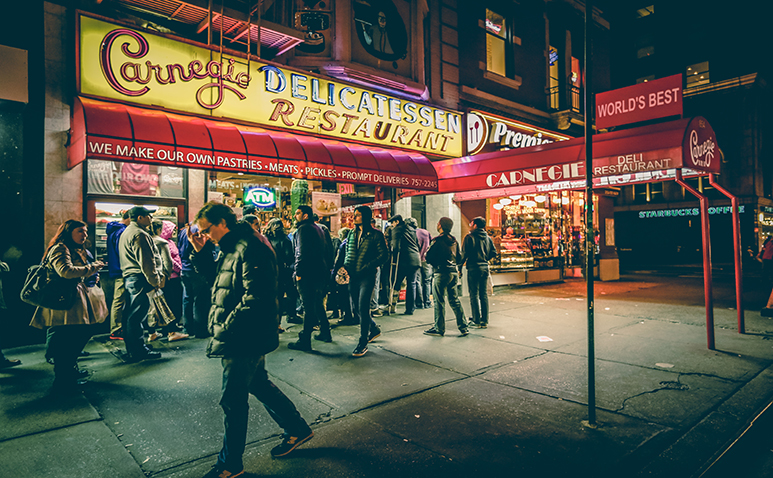 Forget about reheating yesterday's leftovers or eating out of your usual tub of store-bought ice cream – Brisbane has way more to offer, and we're here to dish out the lowdown on where to go when you're hit by the late night munchies. Cinderella may have to go home before the stroke of midnight, but we don't!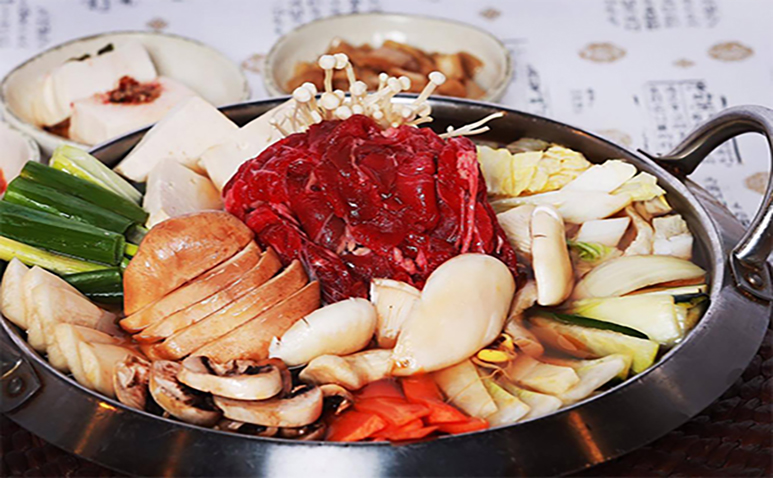 Fancy a night out with your mates, downing soju bombs while grilling delicious racks of meat till 1 in the morning? Ladies and Gentlemen, we're not tickling your funny bone. Here at Funny Funny, the restaurant offers every single Korean dish you can think of, with no limitations on their menu till the last order call at 1.30am.
Order one of their legendary hotpots to enjoy a soothing end to your day, a good one is the beef and octopus – a generous portion enough to share between a few friends… finally, a moment when three's not a crowd! Have a blast through the night while challenging your friends to the art of Korean-style drinking… you have been warned – that soju bomb will creep up on you before you know it. You'll be grinning from ear to ear after you're done here!
Opening Hours
4:20pm till 1:30am
Address
32 Burnett Lane, Brisbane City, QLD 4000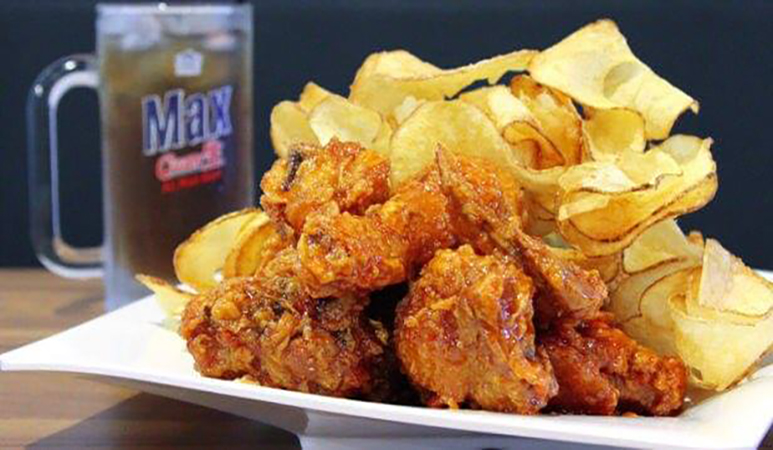 Winner winner, chicken dinner! If you've always wanted to experience a true 'chimaek' K-drama night, you need to swing by and grab a box of Momo's crispy seasoned fried chicken to get you started. Chimaek, which literally means chicken and beer in Korean, is such a late night guilty pleasure – so delicious that we couldn't bother counting calories.
One of the menu highlights is the boneless chicken set, which allows you to choose from a wide variety of seasonings like soy, cheese and onion. If you can't decide which you like better, just do a half and half! Open till midnight and screening endless K-pop music videos, grab a pint of beer and munch on scrumptious chicken all night long.
Opening Hours
Monday to Sunday: 11.30am till 12midnight
Address
Warrigal Square: 26/254 Warrigal Rd, Runcorn, QLD 4113
City: Ground/87 Albert St, Brisbane City, QLD 4000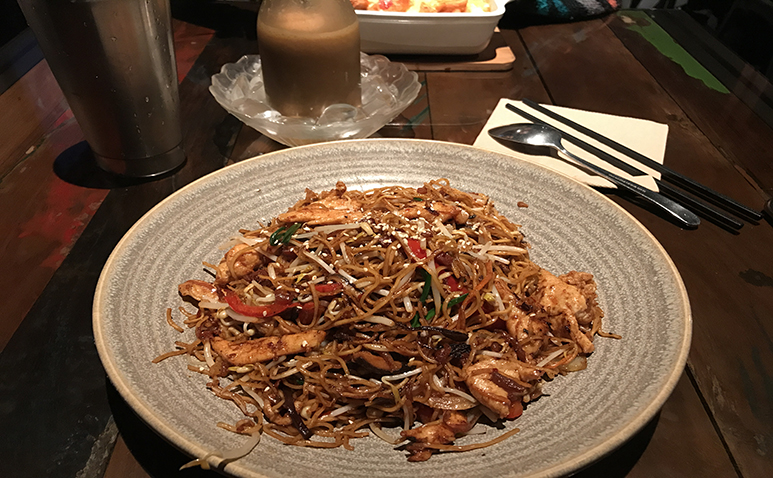 Open till midnight, the folks at Cha Kee serve a plethora of Hong Kong cuisine under their belt, boasting a menu so extensive it's reminiscent of the usual dining scene in Hong Kong. Featuring an impressive range of noodles and rice dishes, we won't fault you for taking an eon to decide.
Truth to be told, there's simply too many items to try, and we don't know if we'll ever get to try them all, but a must-have are their stir-fried noodles, especially with XO sauce – oh so good! Wash it down with an order of Hong Kong milk tea, a refreshing drink that's sure to perk you up.
Opening Hours
Monday to Friday: 7am till 12midnight
Saturday & Sunday: 11am till 12midnight
Address
11/261 Warrigal Rd, Eight Mile Plains, QLD 4113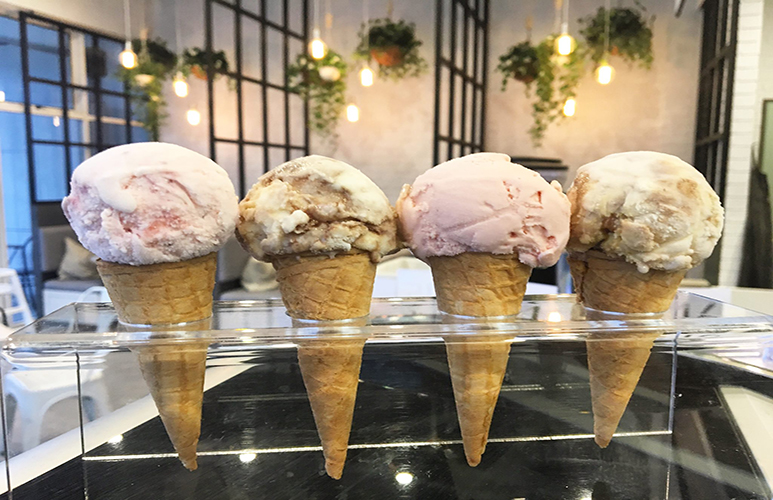 Behold, one of the hidden dessert gems of Brisbane (cue dramatic music)… the ice cream here at Sonder Dessert gorgeously remarkable! With unique flavours like hojicha, matcha, black sesame and even durian, you know straightaway this isn't your regular creamery joint. Just their ice cream alone is enough to knock your socks off, but pair that with parfaits, shaved ice, and a whole range of sweet treats, and prepare to be mind-blown.
Their Hojicha Parfait is a definite winner, and you'll adore their soft and chewy mochi that's on top – simply beautiful! If you prefer a drink, they've got an amazing list of full-leaf teas and coffees done boutique style as well. Open till midnight, the dreamy selections at Sonder will leave you in awestruck wonder.
Opening Hours
Monday: CLOSED
Tuesday to Sunday: 11am till 12midnight
Address
7c Farne St, Sunnybank Hills, Brisbane QLD 4109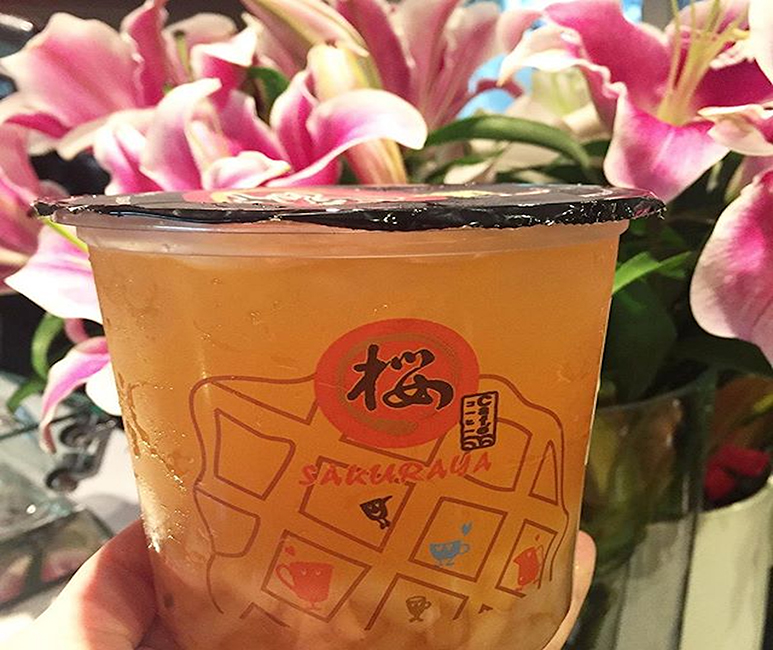 In a bustling corner in Sunnybank's Market Square lies Sakuraya, a bubble tea house famous for their 1001 slurp-worthy concoctions. Coming in the form of enormous cylindrical cups, their menu spans from the classics to the most exquisite teas. Need solid dessert? Belgian waffles with ice cream are also another specialty they offer. It's even better when you realise they're open till 11pm every single day.
We highly recommend their fruity selections, which are served with an abundance of assorted fruit and jelly pieces. Pair that with their oh-so-chewy pearls, and we reckon you've scored a winner! Another worthy mention is their hot lavender milk tea, with the addition of pearls. Weird? We assure you, the collaboration is like a match made in heaven. Whichever you choose, you will not be disappointed.
Opening Hours
Monday to Sunday: 9.30am till 11pm
Address
341 Mains Rd, Sunnybank, QLD 4109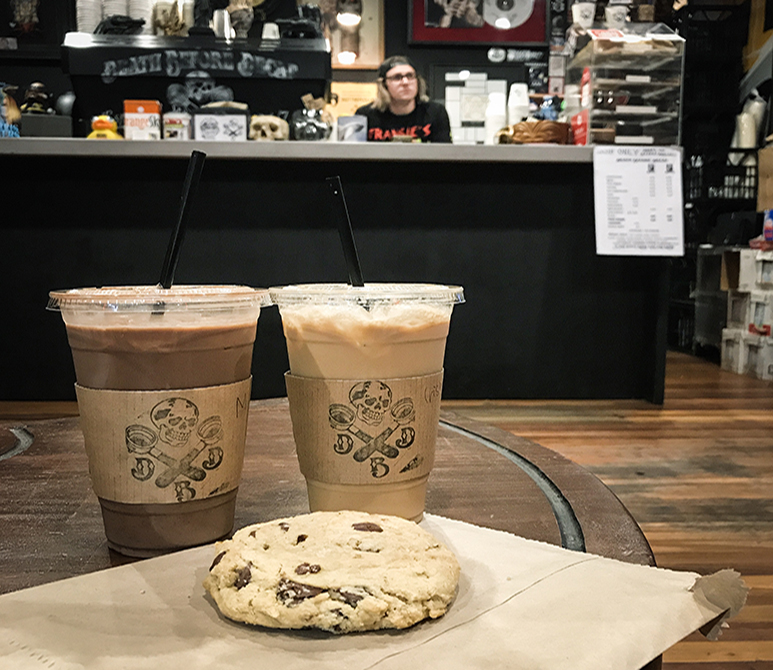 Who says coffee is only for mornings? Nothing beats having glorious cups of coffee oozing down your throat past midnight – you feel like a rebel, a task ticked off your bucket list. Here at Death Before Decaf, they churn out coffees 24 hours a day. It's not just your average coffee, but caffeine with a punch – so if you like strong doses, this is the place for you.
If you're a diehard mocha fan, you'll be pleased to find out that DBD does it sinfully well… the impeccable balance of chocolate and coffee is to die for! Popping a shot of Irish cream in your latte is also another delicious combination. Indulge in their monstrous chocolate chip walnut cookie, grab a cuppa, and let the adrenaline kick in.
Opening Hours
24 Hours, 7 Days a week
Address
3/760-766 Brunswick St, New Farm, QLD 4005
About the Author

A bubbly Singaporean writer who's obsessed with all things nommable, and an absolute sucker for bubble tea and coffee. Also known to make fun out of the mundane situations in life – like creating words out of car plates.