Meet Award-Winning Comedian Paul Foot
LOL at Brisbane Comedy Fest Gold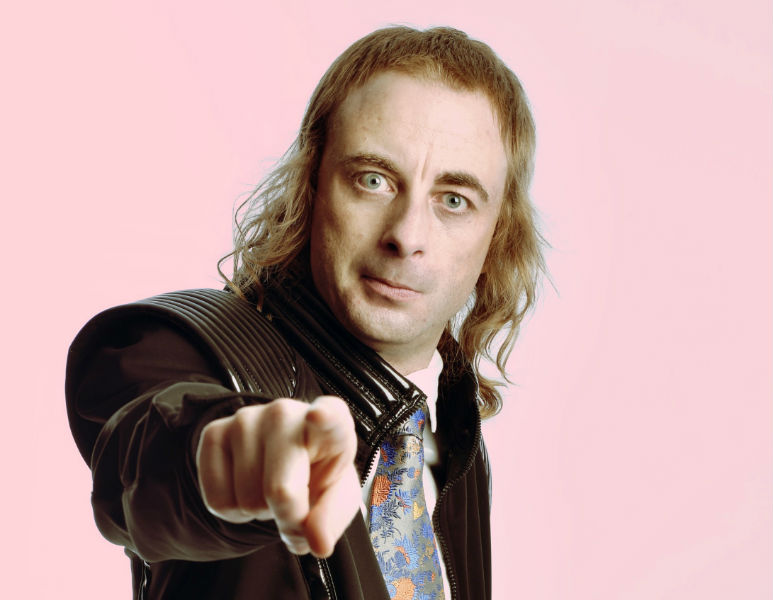 He's back baybaaayyyy! Paul Foot has touched down in Brisbane and took the Brisbane Comedy Festival by the cojones. In his new show, Paul considered the unique predicament of soft-shell crabs as well as the numerous problems that arise from organising a suburban orgy (the catering is an absolute nightmare!). We spent the evening pondering life's imponderables with Paul, and bring a notepad, you never know when those orgy tips will come in handy.
WHAT DO YOU LOVE MOST ABOUT WHAT YOU DO?
Well, I like the fact that I don't have to have a normal job, that's always a good thing. I love doing comedy. 25 years ago when I left university, I was thinking of becoming an accountant, so I'm pleased that I'm in show business, it's more exciting! I also like standing on stage and hearing people laugh at the silly things I thought of. I also like meeting the audience after the show.
DESCRIBE A DAY IN THE LIFE OF YOU?
It might be rise, sometimes that is before noon, but I try not to because rising before 12 o'clock puts enormous strain on the heart. If I get up in the afternoon, I have a large lunch, then I might think of some humour, then do some light admin, such and perhaps an email or instructing my manager to do some admin that I can't be bothered to do. After this, I would get ready for my show. This involves having a bath – I much prefer baths over showers. Because when you have a shower it's just water going and you can't get the water on all of you, but it's not on your knee is it? Your knee is all chilly and cold. Or you might get hot on the knee and burn it whilst your shoulder is in hypothermia. So, I have a bath. Then I'd prepare for the show by eating pie, followed by doing the show. Then I'd meet the audience and go home and watch a murder mystery to unwind.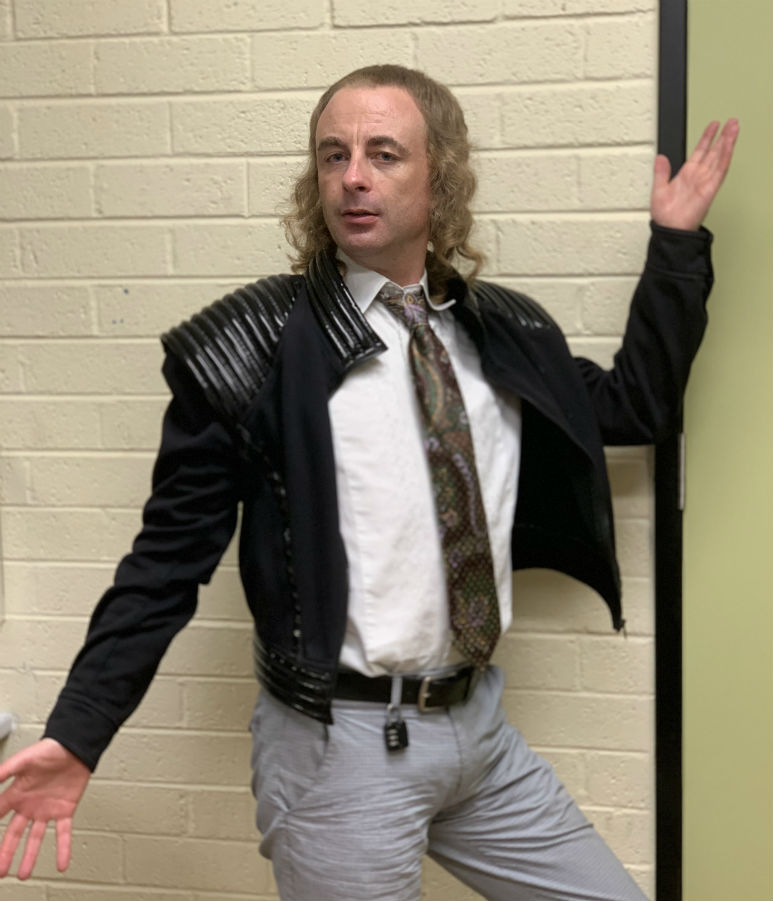 SOUNDS LIKE A PERFECT DAY, I LOVE IT! SO, HOW DID YOU GET INTERESTED IN COMEDY?
Well, I didn't get interested in comedy, I never have been. To answer your question more serious, when I was at University, people said I should try comedy. So I thought I'd do it once just to see what it's like. Immediately after doing it I just knew that was going to be my career. But, I had never really been interested in comedy before. When I did my first show, I didn't really understand what comedians are supposed to do. So, when I did my first show, I just came on and improvised. I just said things like "can anyone name a fruit?" and people would say "pineapple" and I'd say something about a pineapple and that was my performance. Anyway, I suppose the point I'm making is that I've never really been someone who follows much comedy. I love comedians, they're the best people in the world because they're so silly and fun and all a bit socially awkward. I do sometimes get to see a show and I've done comedy for 25 years professionally so I have seen a lot of comedy, but I haven't been greatly influenced by much of it, I think I just do my own thing and ignore most of it. I prefer to see a documentary about the deep sea than watch a comedy show.
5 WORDS THAT DESCRIBE YOU:
Well, equine because I have quite equine motion when I perform – a lot of people say it's two different performances, one above the waist and one below it. Another word would be cassette because they are very old fashioned, and I like the old fashioned things like listening to my classical music on my record player and maybe occasionally putting on a cassette. I'd also use modern. Like my hair is very modern, stylish is another word. My clothing, the shoes – my show business shoes – trousers of a businessman. That would be my fifth word, businessman because even though I'm a comedian and I'm going all over the world doing comedy. I'm a frustrated businessman. Like a lot of people might dream of being a hero, soldier, pilot or another fantasy, mine is to be a businessman and wear a tie and be with all the other business people.
INTERESTING. SO, WHAT SHOULD YOUR AUDIENCE EXPECT FROM YOUR SHOW?
Well, besides what you've mentioned, there is also some humour about the royal family and also discussions about the imperial measurements. Because here in Australia you use the metric sweeping, but in Britain we like to use the metric system and I explain the simplicity and elegance of the imperial system.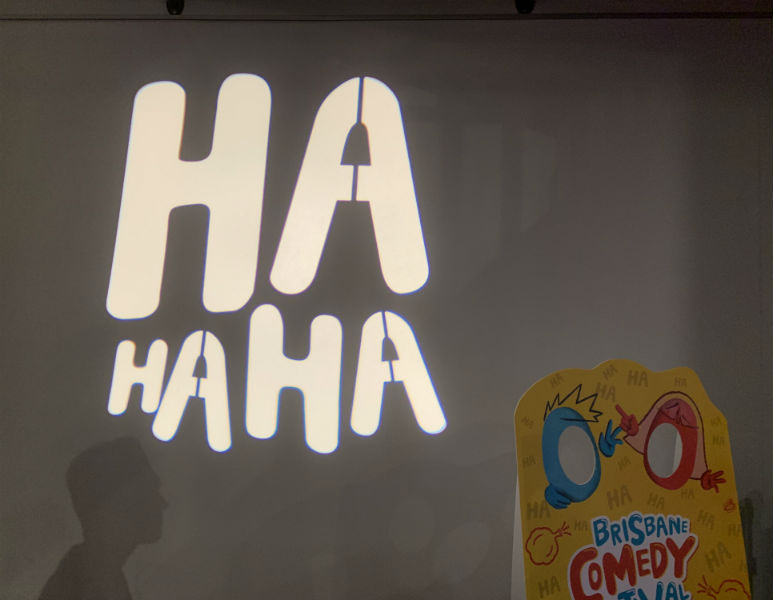 WE'RE KEEN TO HEAR MORE AT YOUR SHOW! SO, IN 40 YEARS, WHAT WILL PEOPLE BE NOSTALGIC FOR?
Brexit! After Brexit, people will look back on it and it will be quite boring, there's no excitement anymore, just a gradual decline of a former Great Nation. What else? Probably about 4G, because of course at the moment we have it on our phones, but by then it'll be really quick and people will say 'there used to be a thing called 4G and it was quite slow' and they'll say 'there were places where there was no internet and if you wanted it you would have to log in and eventually it would work if you're lucky'. The other thing is something that we can't predict now that they'll invent in 10 years' time that by then will be obsolete. Which I expect will be hover shoes, they're like normal shoes that hover. But in 40 years' time there'll be teleportation so people won't bother with these shoes.
I LOVE IT. YOU'VE PERFORMED FOR AUDIENCES ALL OVER THE WORLD, WHAT DO YOU THINK OF BRISBANE?
Brisbane is a great place, there's a lovely audience here. Many good things about Brisbane, warm weather, Melbourne is great but it just makes it a bit too cold, it's not quite good enough on the weather front. Another good thing about Brisbane is the big river. Much better than the Yarra River, it's a drain pipe in comparison, it's not of any excitement! You can be sitting in a park in Brisbane, then all of a sudden there's a big lizard thing with a big mouth just right next to your shoe. You just think 'that's a big lizard there, just kill me'. It's another good thing about Brisbane.
THAT'S BRILLIANT! SO, THREE PEOPLE (DEAD OR ALIVE) YOU WOULD INVITE FOR DINNER PARTY?
Beethoven, I think that would be interesting. Obviously before he went deaf, he could play music and crack jokes. Another person, let's go with someone who's alive now, would be, well you see, because I've met a lot of famous people by now, they're kind of just people. A lot of them are quite boring really, just like normal people. So, I don't think I'd have a famous person. I think I would invite a rice farmer from Bangladesh instead, because they would be interesting and would get to tell me lots of things. They've experienced a whole world I haven't, I don't know anything about rice farming in Bangladesh. And the other person I'd invite would be from my imagination and on my website, is Skeleton Johnston, who is actually half skeleton and half Mr Johnston. He's actually half alive and half dead so he's trapped between two lives, he'd be interesting because he's magical and comes up with surreal thoughts.
THAT WOULD MAKE QUITE THE DINNER PARTY! SO, WHAT IS THE SEXIEST AND LEAST SEXY NAME?
The least sexy name is Derrek, the sexiest name is Sonthia.
BEAUTIFUL. SO, WHAT IS THE WIERDEST THING YOU HAVE SEEN IN SOMEONE ELSE'S HOME?
It would have to be a mock-up of what my head would look like if it was beheaded in a Medieval style execution and put on a spike.
OH MY. THAT IS WEIRD, EVEN CREEPY. SO, IN AN ALTERNATE UNIVERSE, WHAT WOULD YOU BE DOING?
Well, as we all know there could be an infinite number of alternate universes. So, in an alternate one I could be doing this same interview but just with my hand raised throughout the whole thing, until you ask why I'm raising my hand, and I say no reason really, until you get really annoyed at me and just storm out with no desire to continue the interview. Then after that, you realise you've just overreacted because I was just putting my hand up. Then I can hear you crying in the corridor, but I realise I have to do my show, so I don't have time to comfort you. So, I go straight over to the stage, but you're lying right in my way and I just have to step over you.
YOU ARE KIDNAPPED & HELD FOR RANSOME. WHAT TV SERIES WOULD YOU HAVE COME RESCUE YOU?
What about Animal Rescue, having all the animals rescue me. I know that's not what the show actually is, I know it's where they save animals, but in my version of it, they get the dogs to rescue me. Even the goldfish would be deciding on the escape plan.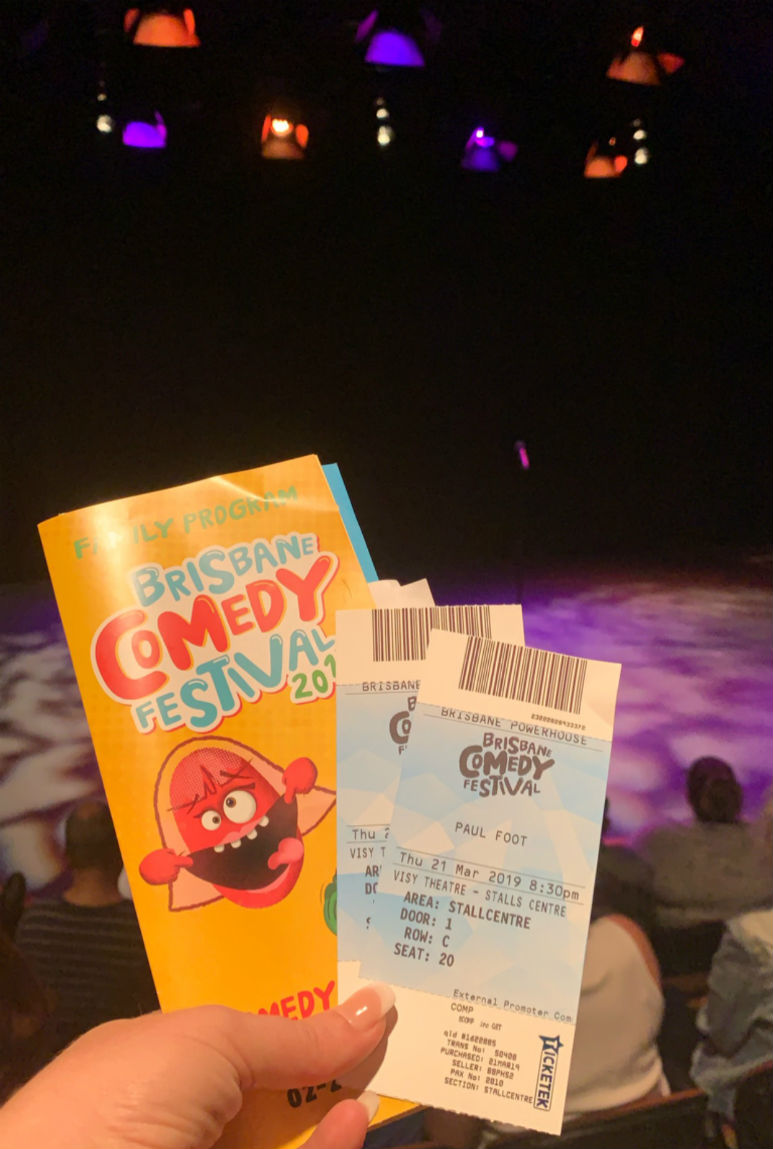 I LOVE IT. WHAT IS THE MOST EMBARRASSING THING YOU HAVE EVER WORN?
The most embarrassing thing that I've worn would be at a themed party. It was sort of like a cod piece but I wore it backwards.
I WISH THERE WAS A PHOTO WE COULD SHOW. WHAT KIND OF CULT WOULD YOU LIKE TO START?
It would be a pseudo Religious one. Although, I do have my own cult, the Guild of Paul Foot Connoisseurs. But, to be more sinister, obviously everyone has to give 35% of their money to me because I'm the leader. It would be misogynistic and homophobic – what a surprise?!
SO, WOULD YOU RATHER HAVE A DOG WITH A CATS PERSONAILITY, OR A CAT WITH A DOGS PERSONALITY?
I would rather have a cat with a dogs personality. Because I like the personality of dogs, they're all so fun and really lovely and everything, but they do smell a bit. Whereas cats are always clean smelling.
GOOD CHOICE. DO YOU HAVE ANY WORDS OF WISDOM?
Do not over moisturise.
SO, WHAT IS THE NEXT EXCITING THING FOR YOU?
The next exciting thing after the Brisbane Comedy Festival is the Gold Coast. After that is going to Melbourne, to do the comedy festival there. After that is going to the one in Sydney, then Auckland, then Wellington, Perth, Essex, then making a new show and bringing it back to Australia, maybe thirty more times, then death.
SOUNDS LIKE A GREAT ADVENTURE! AND LAST BUT NOT LEAST, WHAT'S YOUR MOST AND LEAST FAVOURITE FAN MOMENT?
Well, once I did have a fan who I got on quite well with, it led to a sex session. And that was obviously the worst moment because I'm very bad at sex, it was a disaster. And the best fan moment is when people give me unusual gifts, the best one was when someone made me a knitted version of Skeleton Johnston and I still own it.
ALL THE BEST FOR YOUR UPCOMING TOURS, THANK YOU FOR YOUR TIME & STAY FABULOUS!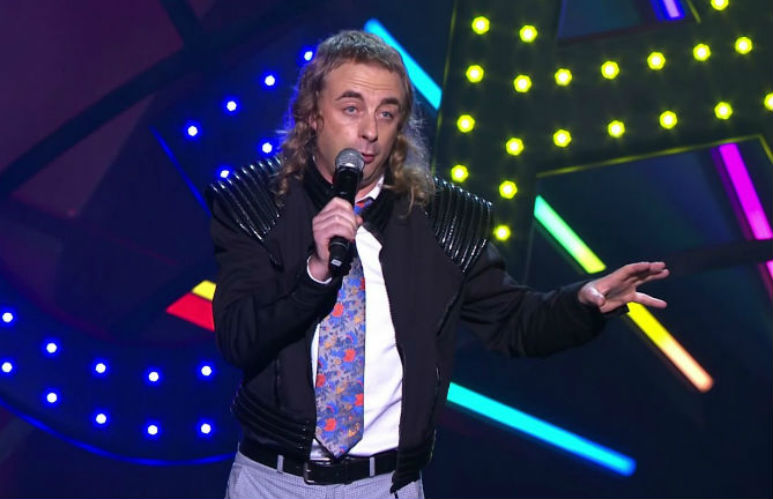 About the Author

Eco Entrepreneur | Lifestyle Curator | Innovator | Creative | Ideas Generator
Custom Publisher | Media Maestro | Marketing Manager | Lover of Life!
I am in love with innovation, creativity, the arts, independent business, travel and culture. The Good Guide was created as a lifestyle choice to share and connect like minded people and business. Music Festivals are a way of life. Support local artisans. Think Glocal. Cut costs, not trees. Eco Entrepreneur.
I am old enough to know better, but young enough to still do it anyway! I'm in love with my dreams, married to success and having an affair with life. I forgot to go to the gym today. That's 10 years in a row! (lucky I like yoga!). Normal people worry me! You talk it. I LIVE it.
I'm thinking of painting a blue square in my backyard so Google Earth thinks I have a pool. Everything I'm not makes me everything I am. Yes, I do frequently burst out in song! Stressing and obsessing just isn't my style. All I want is someone to make me smile! Laugh daily, it's good for the soul!
I talk to my dogs (Grace & Jedi) as if they human. I can count the amount of boyfriends I've had on one hand (If I use a calculator). I love Audrey Hepburn, she is the epitome of style. Always look on the bright side of life! Monty Python's "The Life of Brian' is pure gold! Quentin Tarantino has a really cool style with his movies. I like to throw a good soiree. Admit it. Life would be so boring without me! Stay fabulous!
Bragging rights
Been there, done that and that and that... and looking forward to the next adventure!