Behind Jericho Road Clothing
Local Designers | Meet Chloe Rowe & Kate Russell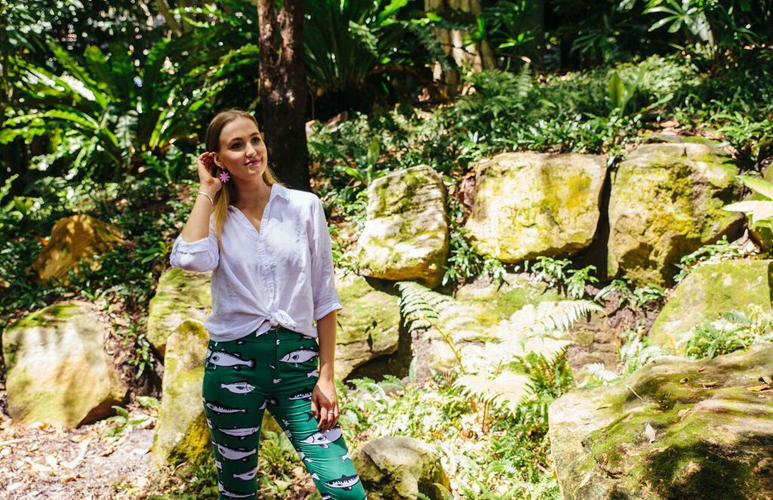 This 7th-10th of June, Indooroopilly Shopping Centre will be holding the much anticipated Best of Brisbane Style & Design Market! For a sneak peak of what's to come, get to know Chloe Rowe and Kate Russell, the sister duo behind their gorgeous brand Jericho Road Clothing.
Known for its bold prints, quirky designs and flattering cuts, Jericho Road Clothing is a Brisbane based fashion label, founded and run by sisters Chloe and Kate Russell.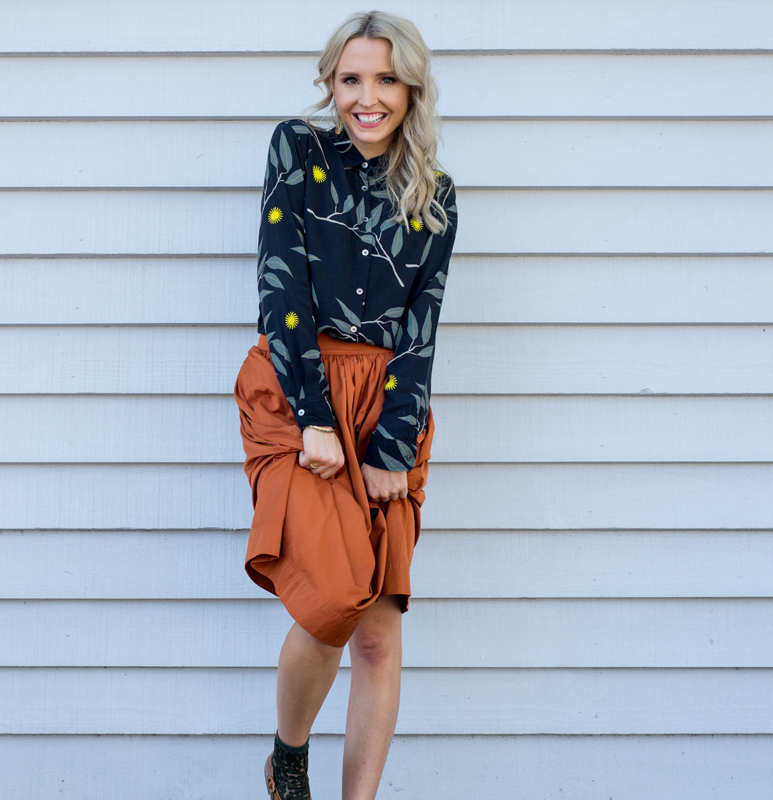 NAME: Chloe Rowe & Kate Russell- we're a two person (& also sister) team.
NICKNAME:
C: C-Russ
K: K-Russ
JOB TITLE: We always have a little laugh when people ask what our role is in the company because we have no idea where to start. It's just the two of us at the moment and we literally do EVERYTHING! Founder, owner, book-keeper, marketing manager, order packer, shall we go on?
VENUE: Jericho Road Clothing
WEBSITE: Jericho Road Clothing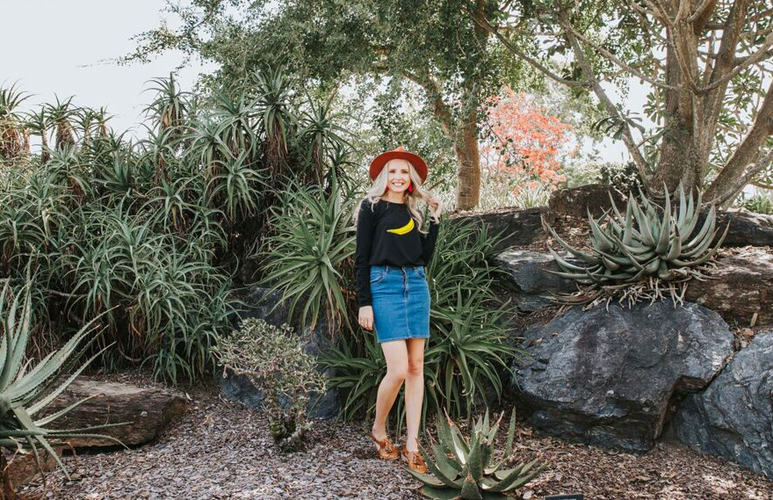 WHAT DO YOU LOVE MOST ABOUT WHAT YOU DO? We love the freedom of being our own bosses, working together & creating something we are passionate about.
DESCRIBE A DAY IN THE LIFE OF YOU? Any given day you can find us designing, packing orders, hauling boxes of stock into the warehouse, at a photoshoot, keeping our books up to date, organising collaborations and much more.
WHAT ARE YOU PASSIONATE ABOUT? We're always on the hunt for a great print or design. If we aren't designing it ourselves, taking inspiration from Australia's wonderful flora and fauna, we are collaborating with local artists whose art we adore.
WHAT'S YOUR LIFE PHILOSOPHY? We are firm believers in hard work and following your heart, to use the old cliche, 'do what you love and you'll never work a day in your life!'
5 WORDS THAT DESCRIBE YOU: As sisters, we are both enthusiastic, overworked, underslept, over caffeinated and lastly larikans!
WHAT MAKES YOUR BRAND UNIQUE? When designing new pieces, we focus on using good quality fabrics, fun prints that stand out and most importantly creating clothing that everyone can feel confident in. We have ladies of all ages, shapes and sizes message us to say how fabulous they feel when wearing JRC and this is our main aim, it's what puts a smile on our dial!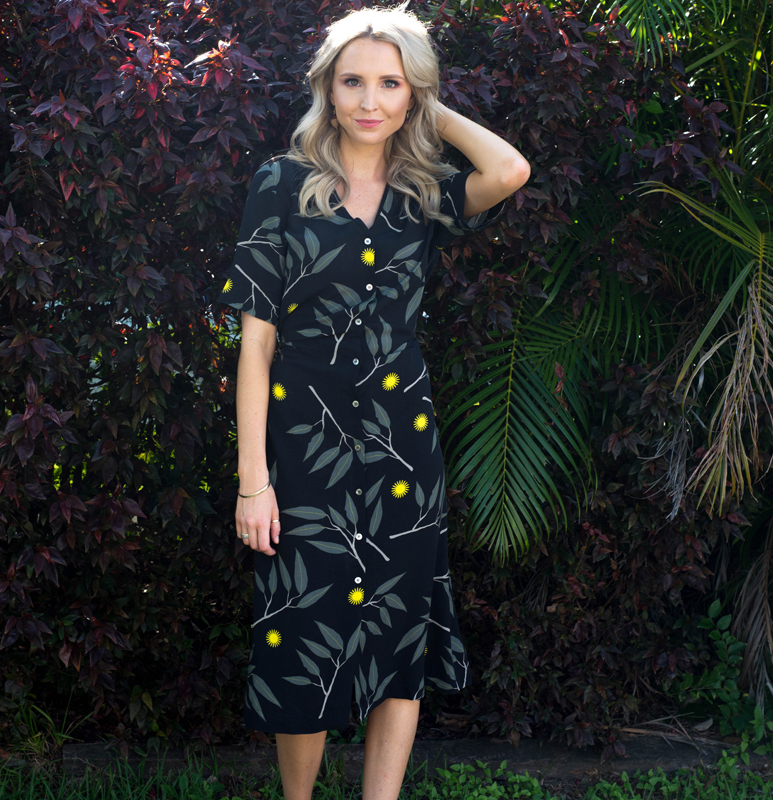 THREE PEOPLE (DEAD OR ALIVE) YOU WOULD INVITE FOR DINNER PARTY?
Iris Apfel - anyone that lives by more is more & less is a bore is going to be fun right!?
Garth Brooks - he is a country music legend that we both grew up listening to.
Carl Baron - to keep the party in stitches.
WHAT MADE YOU INTERESTED IN THIS EVENT? We love the idea of being in a central marketplace alongside other amazing Brisbane brands, some of which are good friends of ours. Bringing local brands together and showcasing them in a central shopping hub like Indooroopilly Shopping Centre is so exciting and it means that our customers (who may usually shop online) have the chance to pop by and try pieces on, feel fabrics and meet us, which is just fabulous.
WHO'S YOUR INSPIRATION? We draw inspiration from so many different places, from other labels and small businesses to life in regional Australia. I guess from a business perspective, we'd say Zoe Foster Blake. We love everything she puts her mind to. She mixes fun with simplicity which is exactly what we try do here at JRC.
IF YOU COULD MEET ANYONE IN THE WORLD, DEAD OR ALIVE, WHO WOULD IT BE? David Attenborough.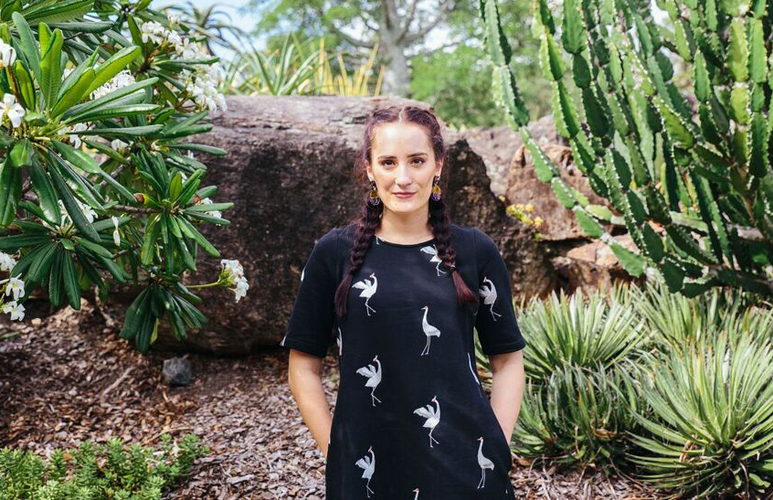 WHAT BRINGS YOU THE GREATEST SATISFACTION? We would have to say that our greatest satisfaction comes when we receive beautiful messages and emails from customers telling us how much they love our products, it really makes our day!
WHAT IS THE BEST ADVICE YOU'VE BEEN GIVEN? There was a point early on when we were feeling the stress of running a business and our parents told us 'you're on to a good thing, keep going'. We now have this as our motto when we're under the pump.
WHAT IS ON YOUR BUCKETLIST? We're currently trying to hit 20,000 Instagram followers. As a business we communicate and collaborate through this platform and we'd love to see it grow. We currently have a promotion to help us hit our target, head to our Instagram to find out more!
WHAT IS YOUR GREATEST INDULGENCE? We recently moved into an office space and have probably overindulged in far too much pink furniture!
WHAT IS THE BEST GIFT YOU'VE EVER RECEIVED? We received a beautiful print by Andrina Manon, we're looking forward to hanging it on our new office wall.
WHAT IS THE ONE THING PEOPLE WOULD BE SURPRISED TO KNOW ABOUT YOU? Jericho Road is actually where we grew up! Our parents still live on a farm on Jericho Road, and it is our favourite place to run away to.
WHAT IS THE ONE THING YOU WISH YOU KNEW WHEN YOU WERE YOUNGER? You don't have to follow the traditional career paths to land your dream gig.
WHERE IS YOUR FAVOURITE HOLIDAY DESTINATION?
C: I just got back from New Zealand and I honestly can't wait to go back!
K: Bali. Don't believe everything you watch on the good ol' 'What Happens In Bali' tv show haha. It's such a beautiful and relaxing place with great food!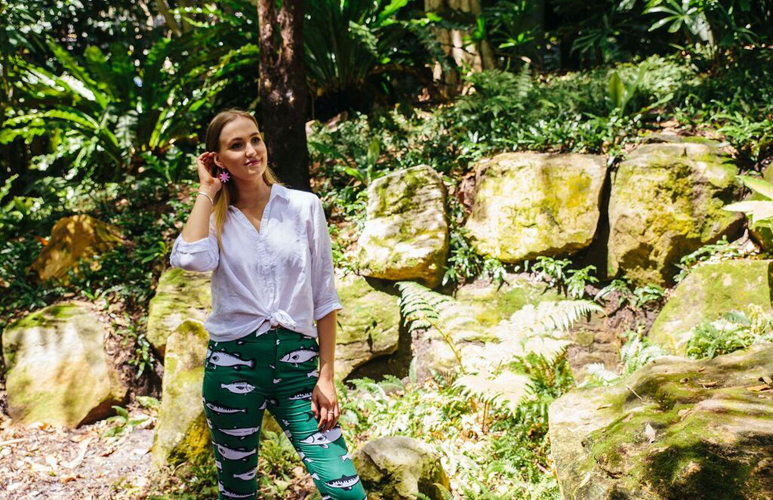 FAVOURITE PLACES IN BRISBANE :
EAT:
C: Martha Street Kitchen. It's a local restaurant for me and the food and atmosphere are great.
K: Definitely Longtime in the Valley. You must try the Pad See Ew.
DRINK:
C: Netherworld. The biggest and best range of craft beers & video games, winner!
K: My partner and I aren't huge drinkers so I truly wouldn't even know where to go these days. Something relaxed that's for sure, any suggestions are welcome haha.
RELAX:
C: A picnic at New Farm Park.
K: Just my home. I feel like I am never there enough.
SHOP:
C: The Happy Cabin, West End who also happen to be a stockist for JRC haha.
K: Is it ok for me to say Gucci? I actually can't afford most things in there but my gosh, have you seen their clothing and shoe range? It's very impressive.
CULTURE/ARTS:
C: GOMA or seeing a gig at The Triffid- it's my favourite Brisbane music venue.
K: I'm a huge fan of GOMA. I'm still a nanny (taking care of children) and I love taking them into the kids exhibitions, they're always a hoot!
EVENT:
C: There are so many great events but I do love the Food & Wine Festival.
K: Ekka! Give me all of the dagwood dogs and strawberry sundaes.
SUNDAYS:
C: I love getting out in nature so one of my favourites has to be Tamborine Mountain. I love bushwalking, swimming and just exploring there so I ty and visit when I can.
K: Running along the river at New Farm. It's just so beautiful, particularly at this time of the year.
NEXT EXCITING THING FOR ME IS: The Ekka! We have always loved the Ekka and this year we are lucky enough to be showcasing some of our pieces there. We can't give you too much info but definitely come along and check out the fashion, Laura Churchill is doing a fabulous job with it.
MORE: We've got some fabulous prints in the pipeline. We can't say too much but we can say Hills Hoist, Iced Vovos, Muttaburrasaurus......