Festive Functions
Your guide to a stress free festive season!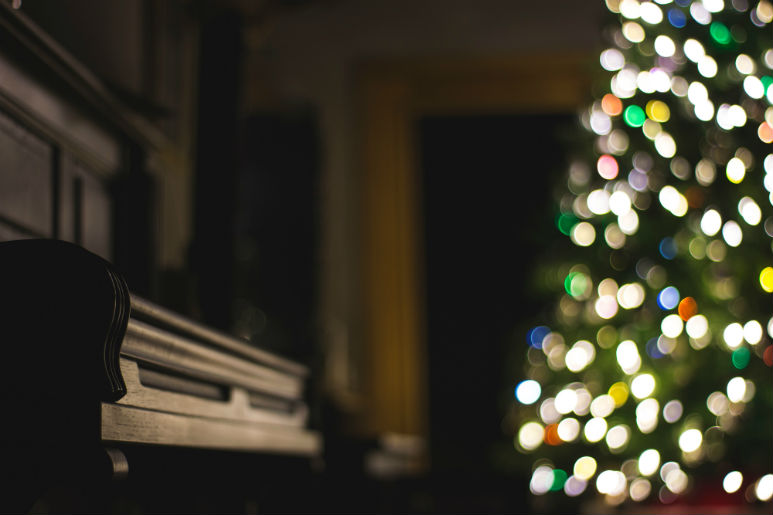 It's creeping up on us...we're still wondering why it feels like New Year's Eve was yesterday, but it's time to face the facts, put on our festive caps and head into this year's festive season!
Here at The Good Guide we understand the stress that comes with holiday planning, especially if you're planning it around picky kids or even pickier friends. So, we've come up with a sure-fire list that will satisfy everyone's holiday cravings and ensure this year's Christmas style is one to remember!
Festive Shopping
We all have that picky uncle that no one knows what to buy for Christmas. So if the themed books and fourth pair of socks are getting repetitive, we think it's time to look elsewhere.
South Bank Christmas markets are the perfect place to find something out-of-the-box to suit everyones 'eclectic' tastes. For handcrafted items, delicious goods and creative artwork we recommend heading to Stanley Plaza to check them out!
If you're looking for something different this year, or if its your first Christmas as a family we recommend introducing a new tradition.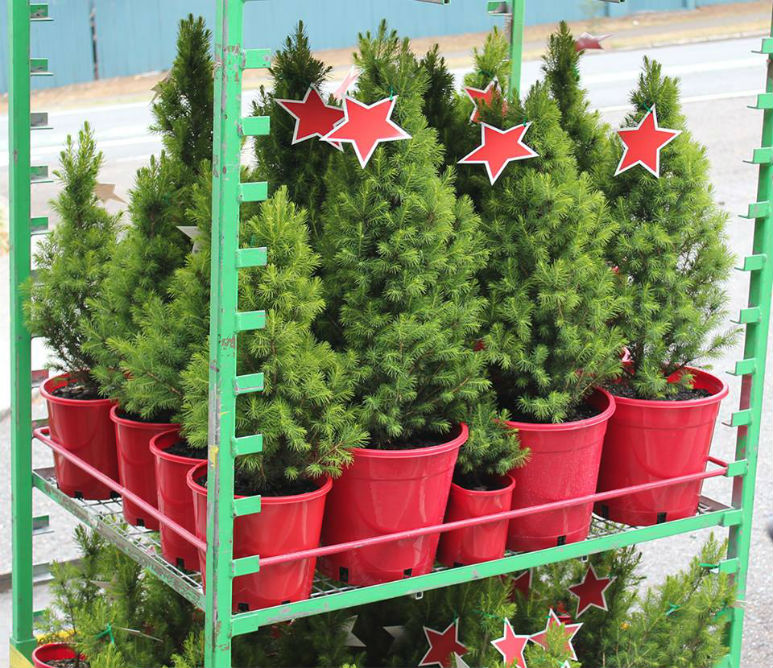 Real Christmas Trees, located on Ashgrove Ave, provides you with a range of authentically grown Christmas trees for pickup as well as a variety of decorations that the kids will love! If their freshly cut and grown trees don't say Christmas we don't know what does!
Festive Activities
The Christmas Parade returns for another year this December! From December 16th to Christmas Eve, the city lights up with festive music, Santa and other parade performers to deliver a night perfect for all ages!
For more Christmas joy, and to show off those shower tunes you've been practicing we recommend heading to the Lord Mayors Christmas Carols event at the Riverstage Botanical Gardens! For live tunes and great atmosphere head to their website to see this years line up!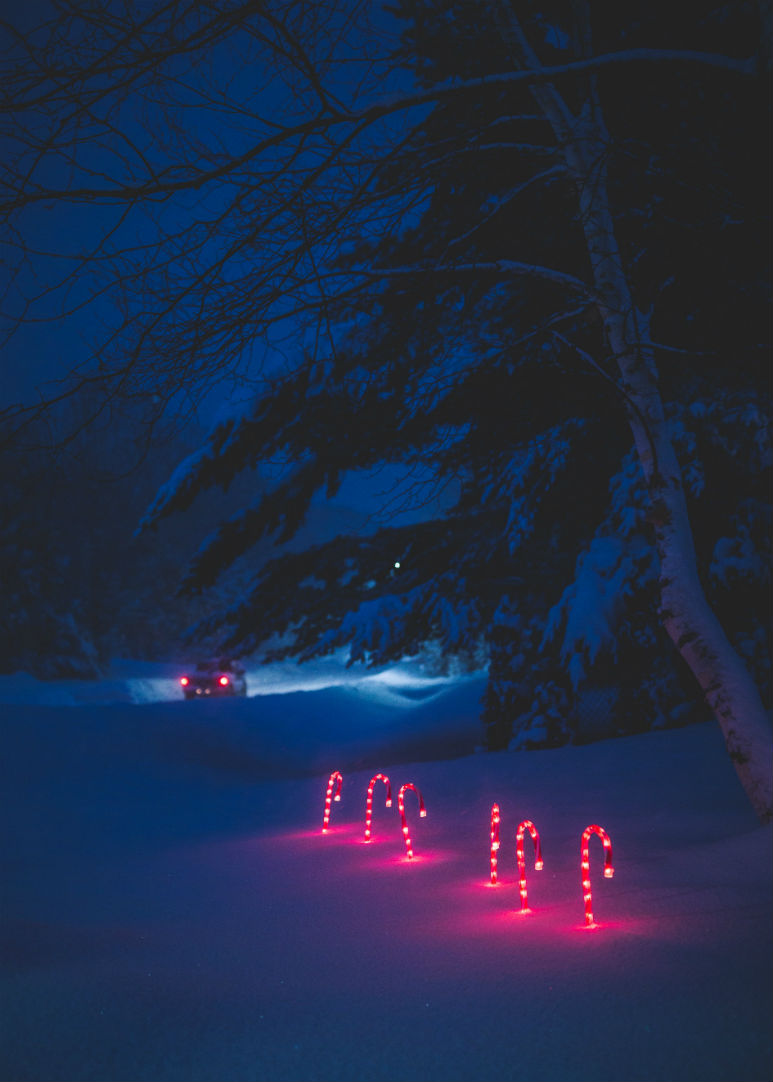 For something a little more casual but still pretty to look at we recommend hopping in your car, turning up the aircon and driving to some of Brisbane's best Christmas lights displays. Although it seems like a given, you'll be surprised how popular this becomes at this time of the year, Australians seem to be competitive all year round! From last years winners of the 4KQ Christmas lights competition we recommend checking out Paldin Place in Bald Hills, Kenmore, Jindalee, Redbank Plains, Burpengary and Deception Bay!
Dining
We hope you've thought about your eating plans for leading up to Christmas day, we know we have! But if you're stuck for ideas we have a few to suit your cravings! But make sure you get in quick and make your reservation before they book out!
If you're looking for the ultimate Christmas party for this holiday season we recommend checking out Kookaburra Showboat Cruises.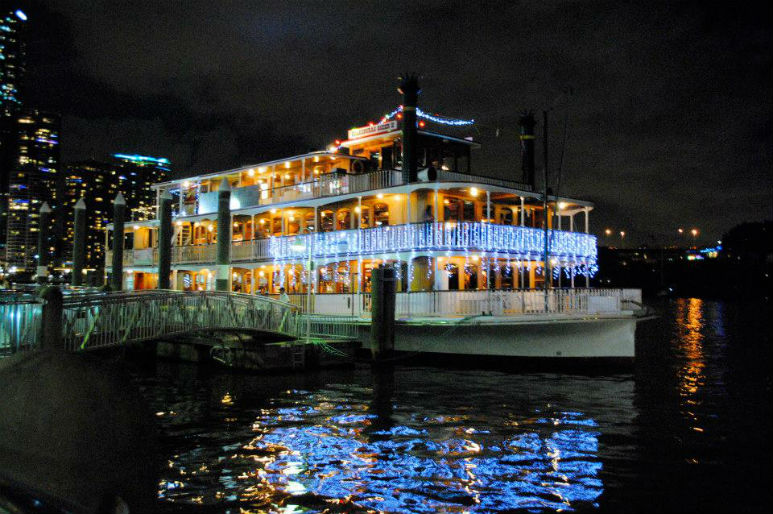 Running on the 25th of November and the 2nd, 9th, 16th, 22nd and 23rd of December, this pre-Christmas day treat is perfect for the family, colleagues and loved ones! For more information and to download their Christmas party packages head to their website!
We don't want to get in the way of Australians and their seafood on Christmas day, so rather than slaving over that kitchen stove this year why not let someone else do the cooking? Gambaro is Queensland's most award winning seafood restaurant and their menu provides living proof! So whether you're looking for a location for your end of year party or your family lunch or dinner destination we recommend booking a table now for prime seats!
For great Brisbane views to match your Christmas day lunch menu we recommend heading to Mt Cootha for their special festive packages! Their executive chef, Scott Gibbs, has produced exclusive traditional menus with his own twist! Warm pretzel bread, Chargrilled Moreton Bay Bug Salad and Christmas spiced pudding... Sound good? Make sure you get in fast!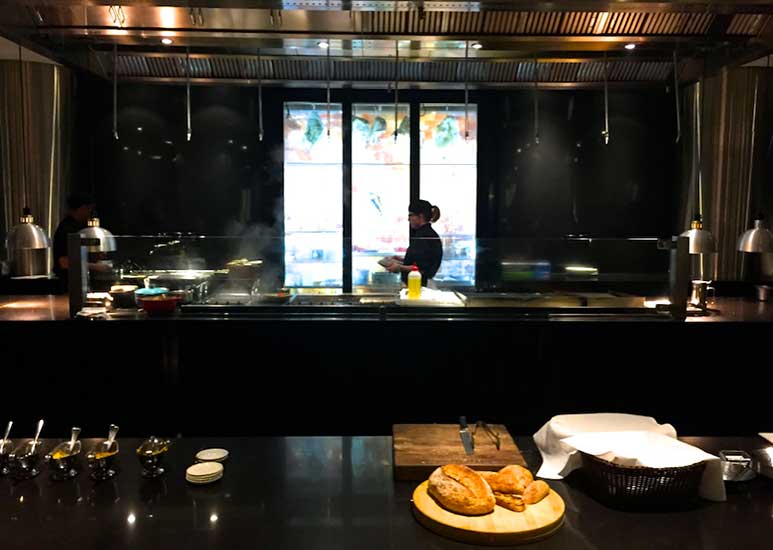 Located on Level 6 of Brisbane's Hilton hotel is the Vintaged Bar and Grill, home to extensive breakfast, lunch, dinner, dessert and vegan menu's which are sure to satisfy every dinee's dreams! Their secret to exceptional dining and events is providing customers with innovative food, presentation, chic dining spaces and excellent service! Their decadent menus mixed with their extensive wine list is the perfect spot for your Christmas day meal!
About the Author
Jess Robertson, a self-proclaimed coffee snob, fitness junkie and tasty food activist has a hunger for adventure and travel, but can appreciate a good Netflix and sleep session. With a passion for equality for all living beings she aims to be the best version of herself, all the while indulging on what life has to offer. As she enters her final stages of her Marketing, PR and Journalism degree, she often finds herself in coffee shops spending unnecessary amounts of money on avo toast, all in the hopes of finding Brisbane's best coffee spot.