Eco-Friendly House Cleaning
YES, Enviro House Services Now a Thing!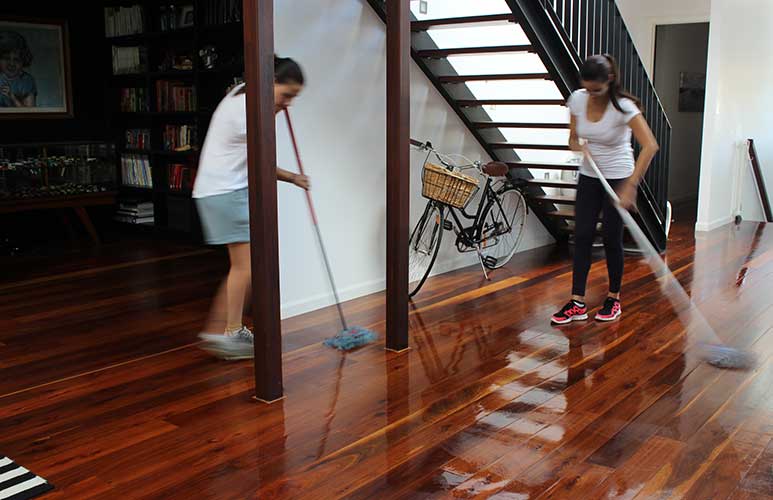 Ever wanted someone to come into your house, whip out some eco-friendly cleaning products and go to town leaving it both sparkly and chemical free? Well, now you can have exactly that thanks to Brisbane trail blazers, Joey and Rowena Jongejan of Family Clean.
The switch to eco-friendly everything has been fast and furious with more and more people jumping on the bandwagon as they realise the harmful effects of toxic chemicals on their health.
For Joey and Rowena, the enormity of the problem hit home when their five year old son Rocco began showing symptoms of chronic asthma and respiratory problems. The pair eventually realised using chemicals in their own home was contributing to his illness.
The realisation triggered a swift about face in terms of the products they were using personally and within the business.
Let it be known: parents often find themselves obsessed with keeping their homes squeaky clean when their first child is on the loose but if homes are cleaned to within an inch of their lives, the good bacteria is killed as well as the bad. This means the kiddies aren't able to fight against illness quite as well as they should be.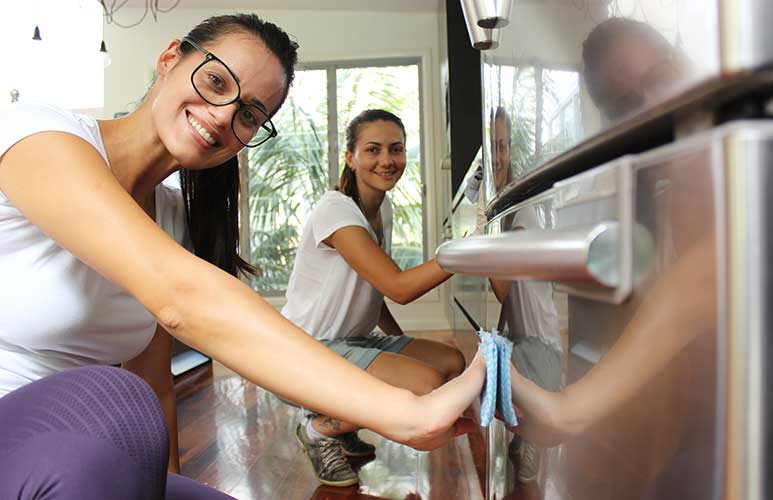 Over the years, Jo and Rowena had become desensitised to the toxic fumes from the cleaning products they were using and it wasn't until they began learning the ins and outs and trialing natural alternatives that they realised how big the problem was.
Now, with the onset of the clean living phenomenon, Family Clean are passionate about bringing the issue to light. Along with many of their customers, the team noticed a huge reduction in illness after switching to eco-friendly products.
A boutique venture with an emphasis on creating a close-knit, personable feel Joey and Rowena now use their personal experience for good and have started a movement based on eco-friendly cleaning options, doing their bit to keep homes safe and chemical free.
Taking a hands on approach to educating cleaners, Jo and Rowena conduct weekly group sessions sharing first-hand experience and new information on natural alternatives. They use good old fashioned white vinegar, bi-carb soda, essential oils, readily available brands and locally sourced products where possible.
Brisbanites can rest assured they're in good hands when it comes to Family Clean walking the eco-friendly walk. The local duo have made it their mission to lead the way for the countless families looking to switch to a more natural way of life.