Discover Sirromet this Season
More than wine. One-stop cellar-brations!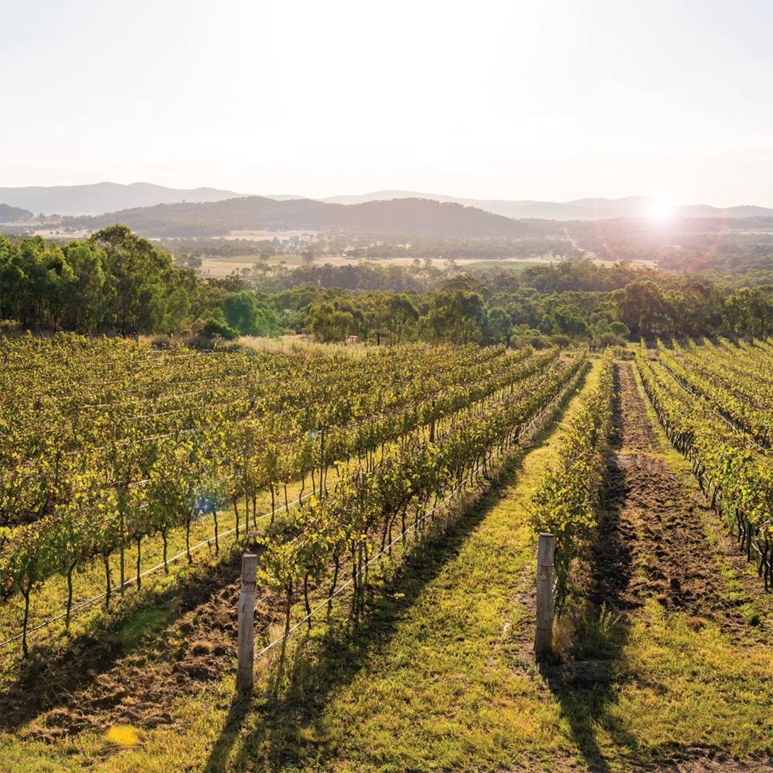 How does award-winning wine perfectly matched with fresh, local food sound? Amazing, right? Nearly as amazing as the views you get from Sirromet Winery. So why not go and check it out? Located in Mount Cotton, just 30 minutes from Brisbane CBD - Sirromet has something for everyone.
From wine tasting and tours of the fully operating winery to ultimate foodie moments at three different restaurants. Sirromet even offers accommodation in chic glamping pavilions – perfect for a weekend away with your friends or a romantic getaway. With outdoor concerts, cool events and amazing function spaces - Sirromet really is the place to be this season.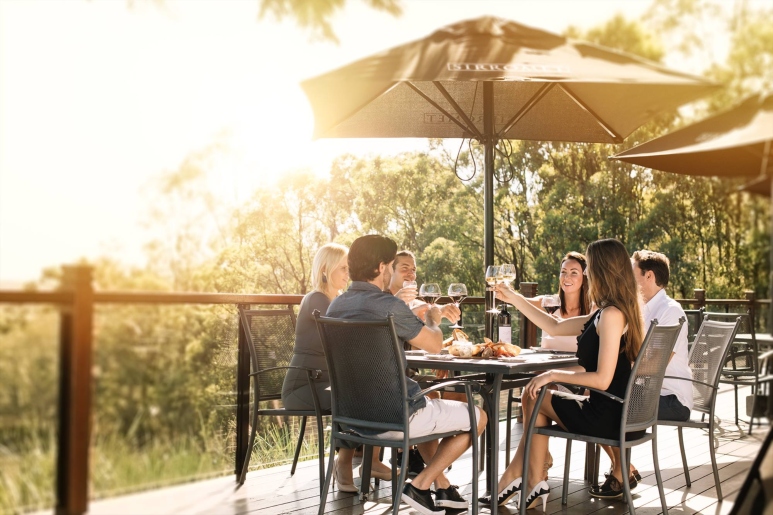 Wine tasting is a must at Sirromet - learn the history behind Queensland's biggest winery while sipping on 6 of Sirromet wines. Feel like a V.I.P and go behind the scenes of the picturesque vineyards, see the wine-making process, or maybe splurge and try the wild food and wine safari! A 4.5-hour tour hosted by Safari Chef and Wine Ambassador, showcasing four of Sirromet Winery properties and of course sampling their award-winning wines and delicious platters to match.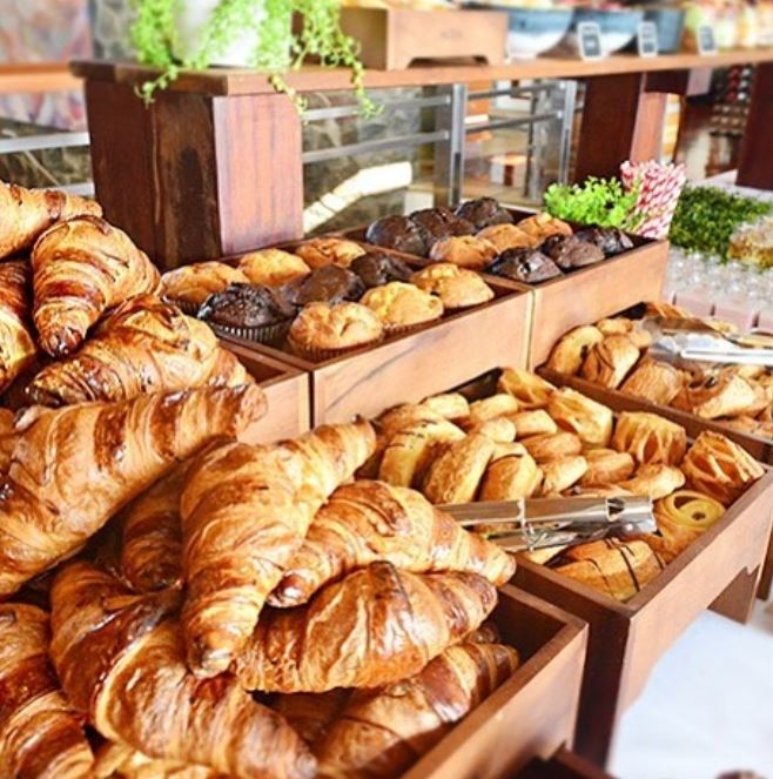 Start your day right with an endless buffet at Lurleen's filled with all the breakfast goodies and enough pastries to make you feel like you're in dining in Paris. Executive Chef Mathew Fulford at Lurleen's and his team are responsible for creating the contemporary modern meals for breakfast, lunch and dinner, 7 days a week.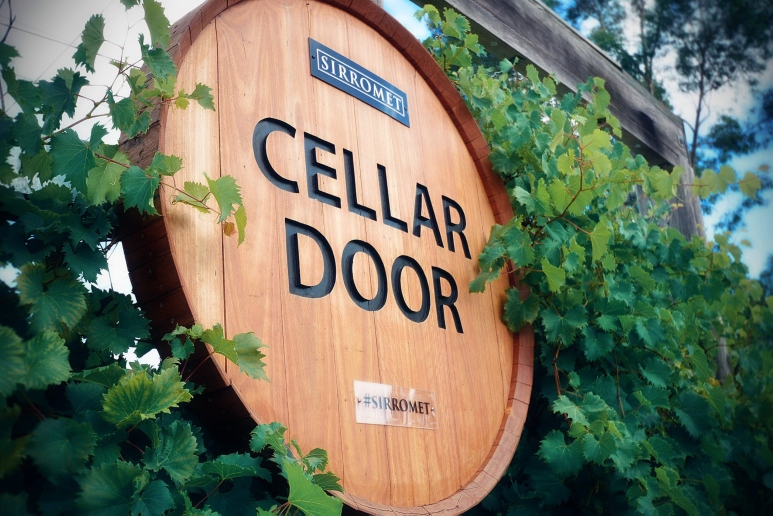 Sirromet's Cellar Door offers an experience like no other. Kick back, relax and indulge in a glass of wine (or maybe a more than one) while devouring incredible food at Sirromet's Cellar Door.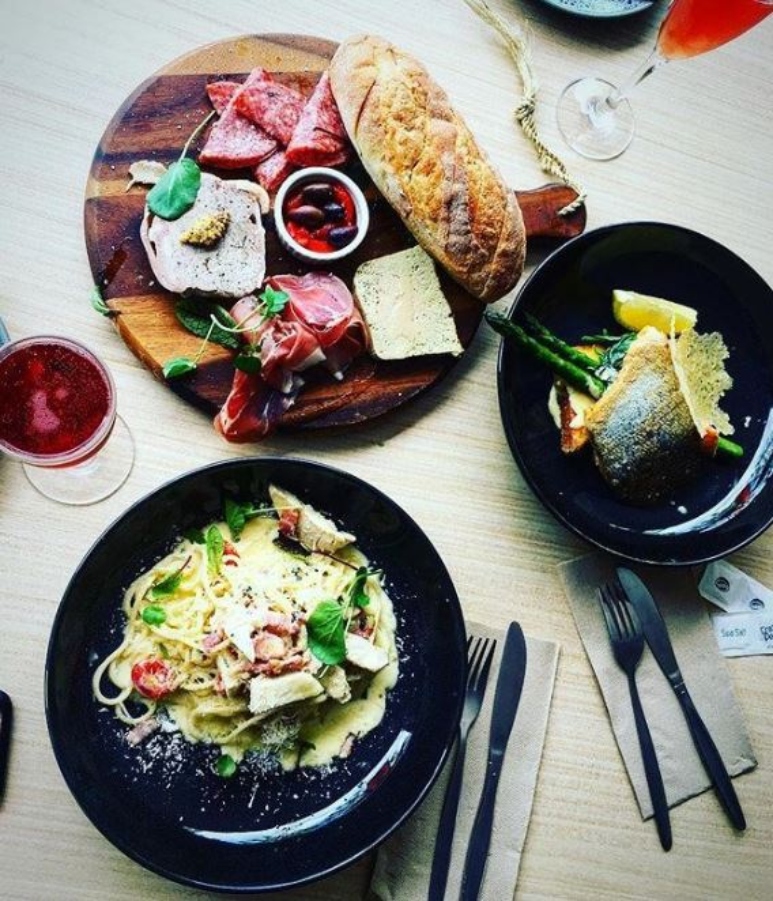 Watch the sunset over the bay on while eating fresh wood fired pizzas, pastas and other delicious Italian cuisine at Tuscan Terrace. The 75-metre timber deck grants access to stunning views of Moreton Bay and Stradbroke Island that will leave you breathless.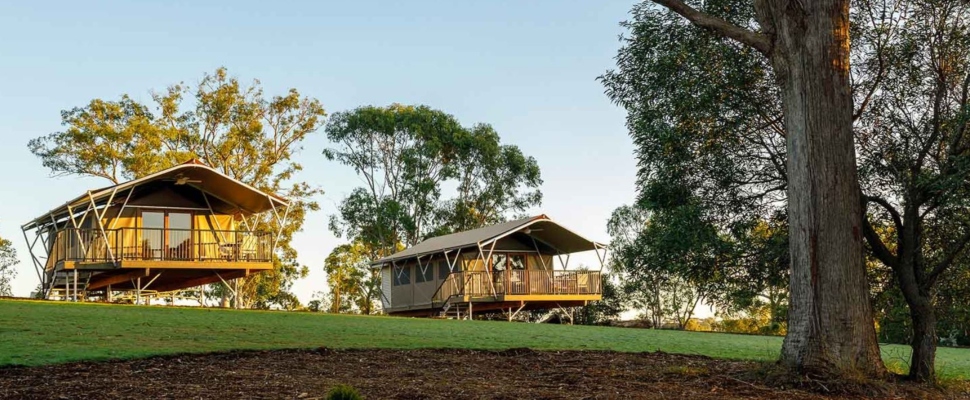 Wanting to make your visit into a stay? Sirromet has got you covered! Camping may not be your thing, but glamping is a whole new ball park. Surrounded by lush tree, Sanctuary by Sirromet lets you escape the city and experience stay like no other. The 18 pavilions are fitted with all your needs and are too cute not to 'gram. The Pavilions are perfect for a weekend away with friends, a romantic getaway with your partner and even suitable for events.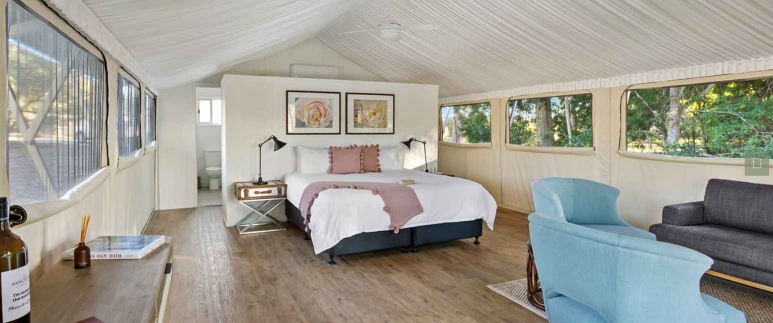 Whether you are a wine enthusiast, foodie or just need to escape the city – Sirromet has it all, so why wait?
Have you got your detonated driver sorted? No need, with buses leaving from Brisbane CBD, Wednesday – Thursday for just $25 return for your convenience.
Wine not? Do your good foodie self a flavour. You heard it on the grapevine from The Good Guide. Meet you there, we'll have a bottle chilled and glasses waiting for YOU….
About the Author

Cindy's first love is writing and photography. Smoothie in one hand, camera in the other - Cindy is always trying to capture her latest adventures through a lens. When Cindy isn't studying, you can typically find her anywhere outdoors or with her family and friends. She loves camping, hiking and has a passion for traveling. Catch flights not feelings, yeah?