Celebrate Oktoberfest Brisbane
Bigger, Better, Bavarian! | Ten This Year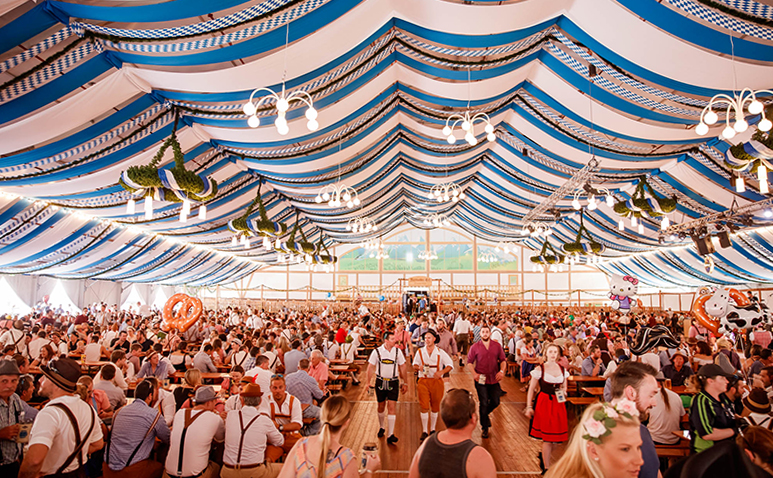 Guten Tag! Marking a decade-long foothold in Brisbane, Oktoberfest Brisbane has grown to become one of Australia's largest annual festivals. Known for its colourful and charming festive spirit, it serves not just as an eye-opener towards Germany's rich culture and heritage, but an opportunity for our bellies to fill up on the best of both worlds. Meat, meat and more meat, a pretzel or two, and wait, hold me… copious endless jugs of remarkable German beer.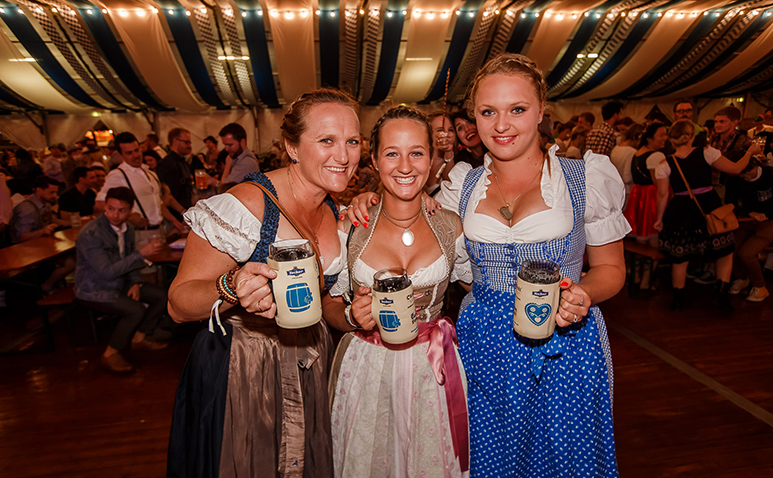 Held from 6th to 8th, and 13th to 15th Oktober at the Brisbane Showgrounds, the venue will be transformed with the recreation of an atmosphere that's reminiscent of the Bavarian vibe in Germany. So grab your friends and family and be enchanted by the incorporation of cultures, interesting events and a taste of Bavaria.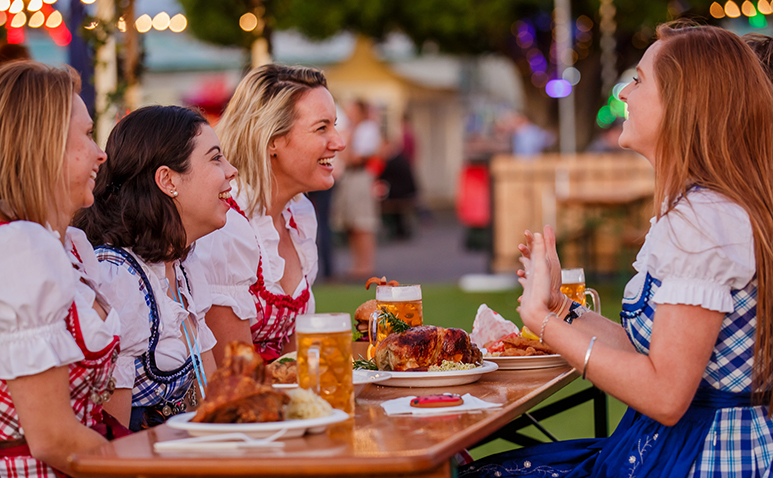 Culminating a mouth-watering menu filled with just about everything that screams guilty pleasure, your pupils will dilate the second you lay your eyes on the heavenly goodness that awaits your devouring. If you're thinking of maintaining your self-control, we're sorry, dough (no) can do. Pork knuckles, bratwursts and schnitzels are hot favourites that will knock down any form of defense you put up.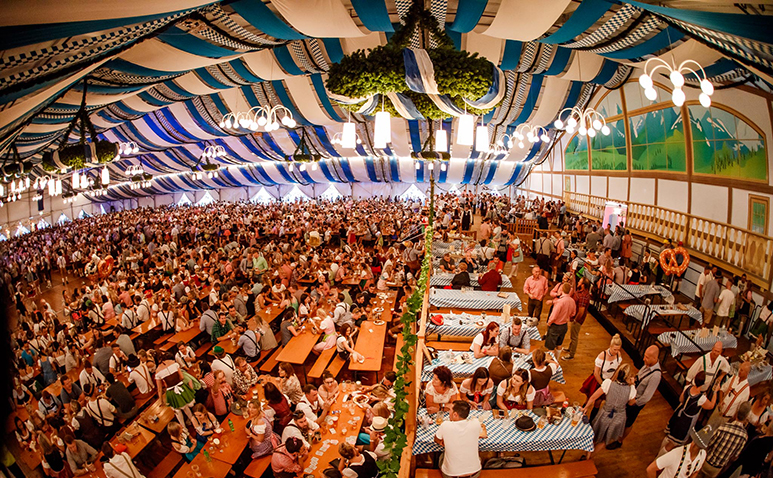 The famous Oktoberfest Tent will make its appearance, along with the Munich Biergarten, German Connections area and the ever-popular Kinder Zone, making it a family-friendly event for all. Kids will enjoy the fun and educational activities prepared just for them with gusto, so don't leave them behind!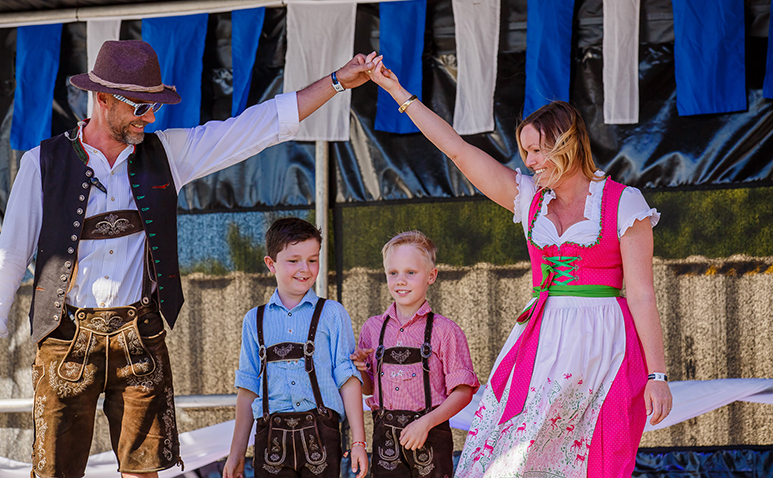 Here for the music? You will knot be disappointed. Be entertained by the Bavarian Oompah band, 'Münchner Buam', flown in yearly from Germany. Yodeller Heidi and the Alpenrose dance group will be there, so time to get your boogie on and party the night away!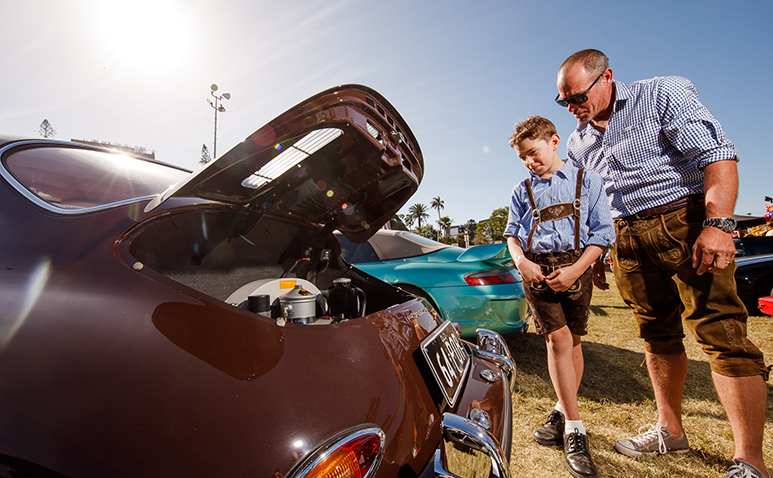 Other highlights include the Miss Oktoberfest Brisbane, Beardmeister and Bavarian Strongmen competitions, which are hotly anticipated by the 43,000-strong crowd at Oktoberfest each year. Looking for a different form of eye candy? We got you. Car enthusiasts, feast your eyes upon the rare display of vintage, classic and late model German cars, while foodies will be treated to buffet of the five senses at OktoberFEAST, a staple German cultural food fusion show that will ignite your appetite.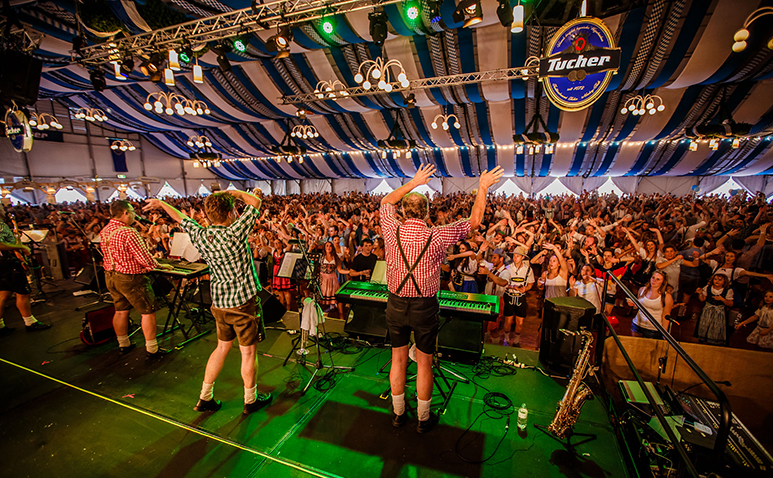 Fun fact, did you know that Germany boasts more than a thousand kinds of sausages? Eat your heart out at Oktoberfest and embrace your inner German as you immerse yourself in Bavarian tradition. For tickets and more information, visit their website here.
About the Author

A bubbly Singaporean writer who's obsessed with all things nommable, and an absolute sucker for bubble tea and coffee. Also known to make fun out of the mundane situations in life – like creating words out of car plates.