Brisbane's best fish & chips
Frying Nemo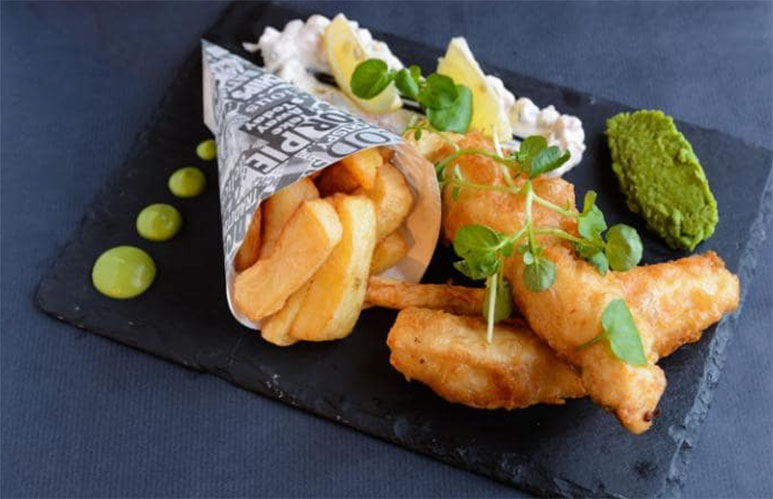 With the weather warming up, our taste buds are begging for the taste of summer – fish & chips! The fish, battered or crumbed to perfection, and chips, the correct ratio of crunchiness and saltiness achieved – no wonder our tastebuds are watering just thinking about it. You can't go wrong with this warm weather staple on a Friday night or weekend lunch, so without further ado, here are our favourite fish & chip stops in Brisbane.

The Fishmonger's Wife | East Brisbane
If you want extremely fresh and tasty basic or gourmet fish and chips this is the place, with a yummy diverse menu it suits everyone's needs on those warm fish and chip days. It has a laid back casual feel and plays some killer beats, plus it's BYO wine! The Salt, Pepper and Garlic Calamari is to die for, as are the Beer Battered chips (Drool), and they even do Gluten Free options for the coeliacs, cooked in a separate fryer!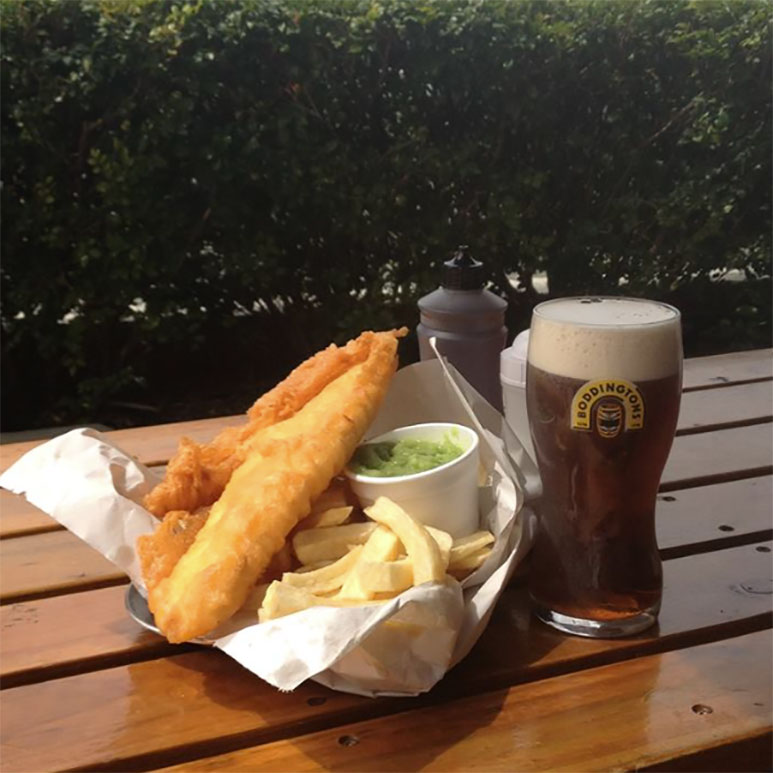 If you want traditional British fish 'n' chips with no surprises but tastes great, Chumley Warners is the place to try. To be especially British, have your fish and chip accompanied with an assortment of British sides such as mushy peas and buttered mushrooms – sounds weird to us Aussies but they do go well!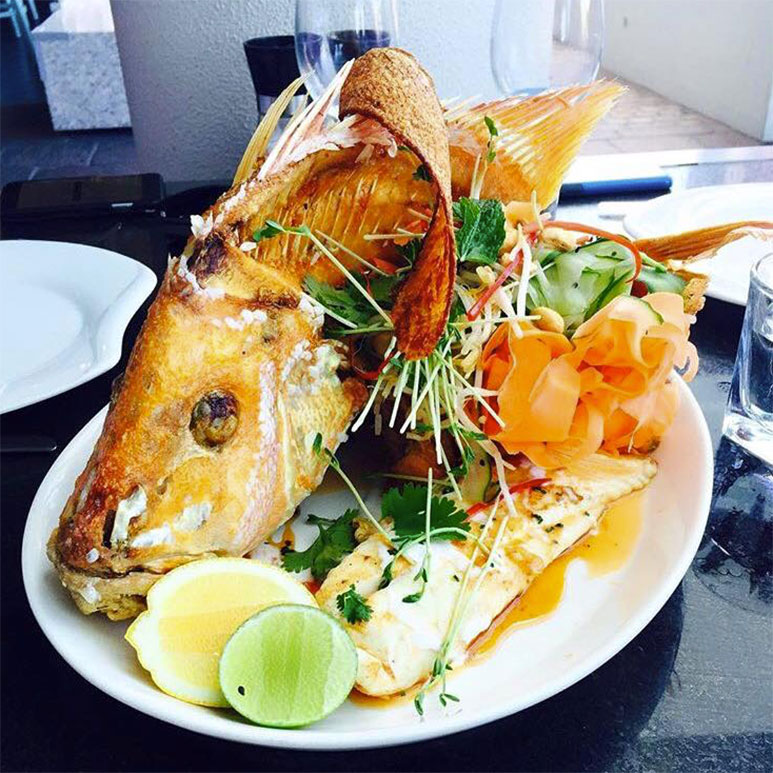 Jellyfish offers a fancy take on the original fish and chips, this is the "I'm trying to impress you" fish and chip restaurant to go to. They have a fine menu of fresh fish from around Australia cooked in their own special sauces and marinades, served with your choice of sides. Here you can enjoy your fish while taking in striking views of the Brisbane River and the Story Bridge.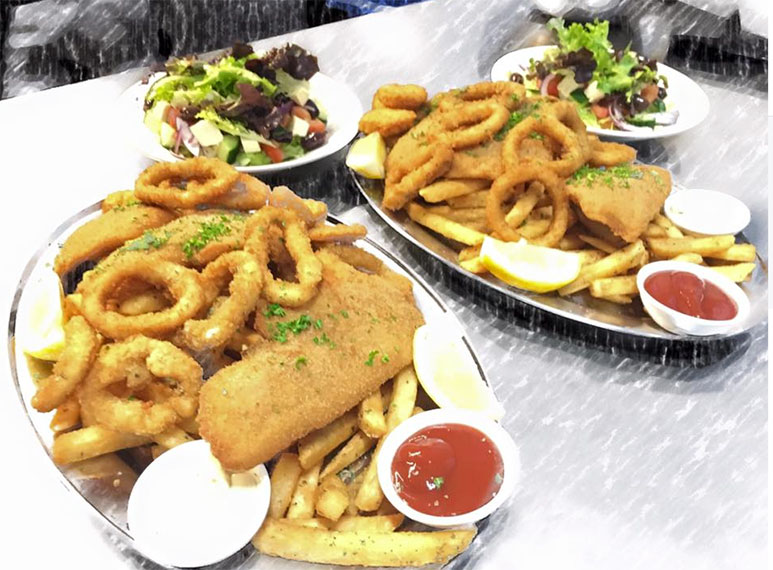 The Kingfisher Seafood Café | Toowong
Boasting 'Best Fish & Chips in Queensland' awards, Kingfisher Seafood Café is one that is sure to imprint on the brain when it comes to a fish and chip feed. Get a quick take-away or dine in the courtyard with family and friends for top-notch traditional fish 'n' chips and friendly service.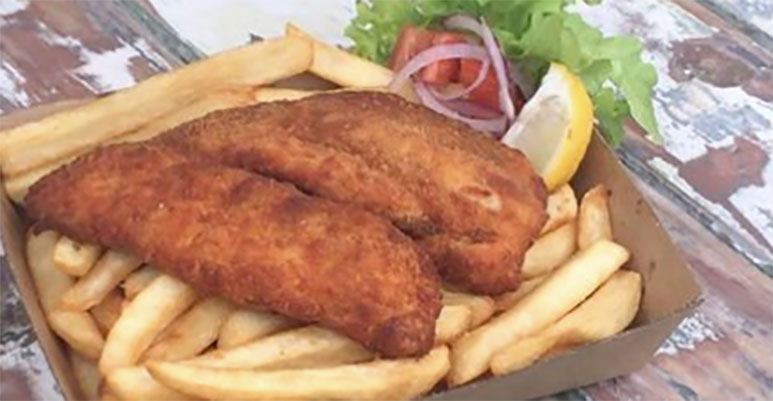 Swampdog Fish and Chips | South Brisbane
Swampdog offers fresh and locally sourced seafood for their menu while also seeking to raise awareness of sustainable fishing in Australia. The selection of fish differs from the run of the mill fish available at most fish and chip shops and also offer vegan options such as the fishless and chips meal. They even do home deliveries through if you're feeling extra lazy!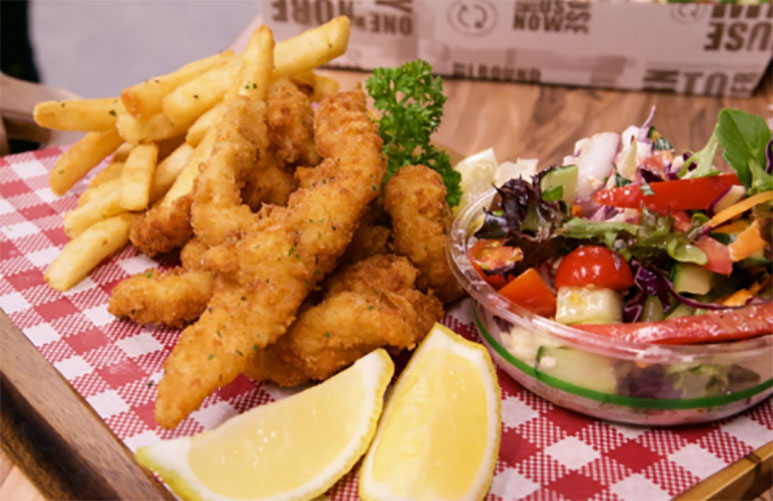 The seafood hub of Brisbane recently moved - not far though! Just up the road. As well as the fresh seafood you have come to expect and depend on, their new store now serves the best Fish & Chips in Brisbane, plus Coffee, Gelato, and more. #Yum
Is there somewhere you think should be on this list? Let us know at This email address is being protected from spambots. You need JavaScript enabled to view it.…
About the Author

I have a serious wanderlust that needs to be fulfilled, but until then I am spending my time discovering Brisbane and all it has to offer. I love picnicking in parks, wondering through markets, reading Harry Potter, and stalking people who have any pet that can you can pat. I would love to spend all my time going out and eating different foods and trying every restaurant, café and bar in Brisbane but unfortunately uni, work and my lack of funds deprive me of my dreams at this point in time. I love tea and coffee and can often be seen taking advantage of the free testers at T2, or basically at any place that is offering free testers. I love going out and having fun with my friends on weekends (and sometimes weeknights), but I also rely on alone time to keep my sanity and be able to fully relax and contemplate life.