Best Riverfire spots
How to beat the Riverfire crowds
Crowds, yelling and possible slide tackling, to get to the best spot, is not our idea of a great time. We all want to see the fireworks but just how far will we go to get a good spot? To stop you from setting up camp at 9am, in the anticipation for the 7pm fireworks we've worked out the best spots to see the fireworks without the struggle!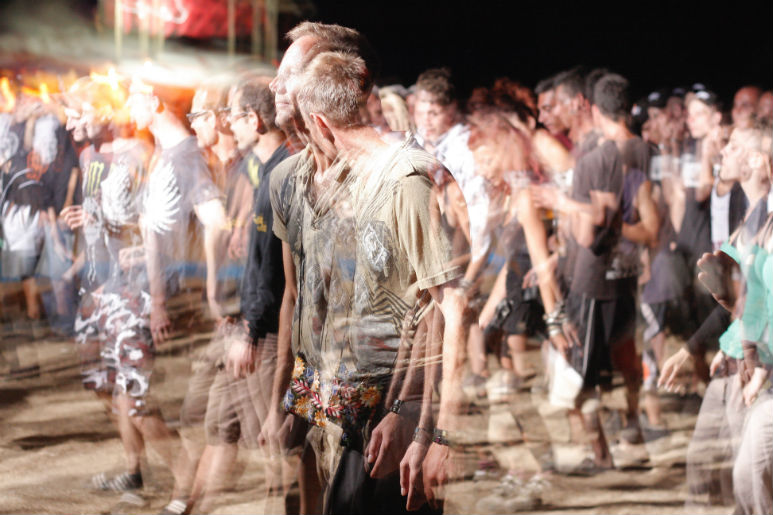 Why not pack an afternoon picnic, grab a group of friends or bring your family to the City Botanical Gardens, find a spot at Kangaroo Point Cliffs, Wilsons Lookout or Mt Coot-tha Lookout. These spots offer stunning views of the fireworks and are a guaranteed hit for a fun afternoon/night out!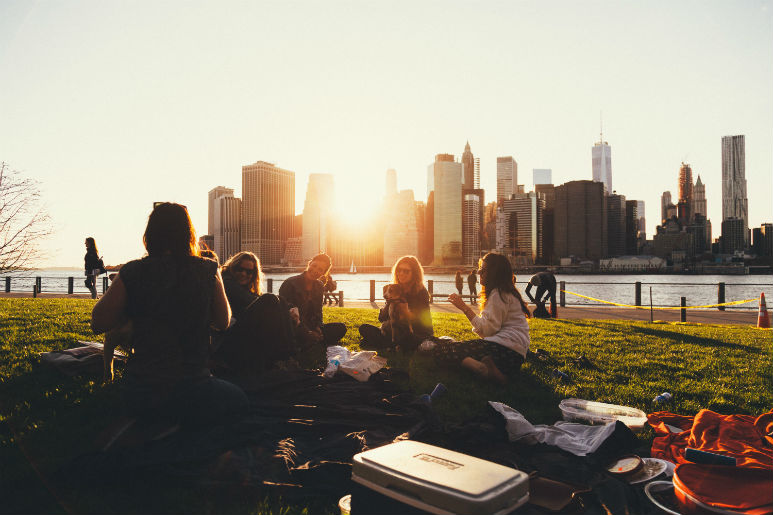 For the best vantage points we recommend Victoria bridge, Captain Burke Park, the City Riverwalk. There are also a range of riverside restaurants in the area, including Eagle Street Pier's Il Centro, Cha Cha Char or the Bavarian Bier Cafe. If you're wanting a table we recommend booking well in advance as the restaurants tend to book up quickly!
River Quay at Southbank is an ideal location; book in to Popolo Italian Kitchen & Bar, River Quay Fish, The Jetty, Aquitaine Brasserie and Stokehouse Q. Get a birds eye view of the action in comfort, style and delight in the Riverfire packages on offer.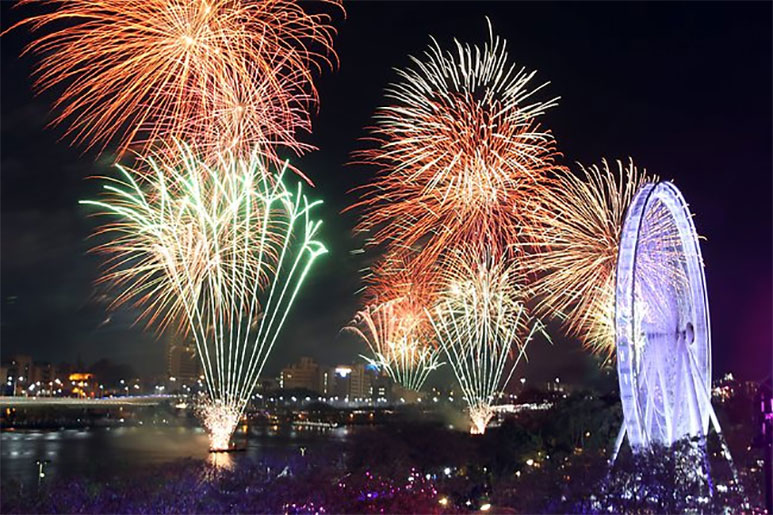 Some perfect 'secret' spots for a less crowded option, if you can get in early, is Collins Road in Ferny Hill, Stuartholme rd, Bardon, Camp Hill Bowls Club on Ferguson rd, Bartley's Lookout in Ascot and Forbes St, Hawthorne!
Looking to take on Riverfire 2017 with kids? Brisbane's new CBD dining precinct, 480 Queen has a solution! Located in the heart of the Brisbane CBD with spectacular views of the Brisbane River & Story Bridge, 480 Queen is the ideal location to witness all that Riverfire 2017 has in-store.
480 Queen invites the community to make use of the public park area, The Parkland, located on level four of the building this Riverfire. Enjoy a space above and away from all of the crowds, a location where kids will be able to roam and enjoy the festivities freely. Get family and friends together, pack up a picnic and enjoy one of the best vantage points for the fireworks.
As a 1,400 square metre park, The Parkland was designed as a restful meeting place located on Level Four. Providing views to the Brisbane River & Story Bridge, as well as to and from St. Johns Cathedral, The Parkland is the perfect place to take in all that Riverfire 2017 has to offer.
With the newly opened Bar OTTO also located on Level Four, this is the perfect opportunity to enjoy a cheeky cocktail and perhaps some delicious food as well.
If you're looking for an exclusive Riverfire event we recommend purchasing Riverlife tickets to enjoy the event away from the crowds, underneath Kangaroo Point Cliffs enjoying a menu of food and drinks included in your purchased ticket. They sell out quick so don't miss out!
And remember, if you're planning on getting your drink on, there's free public transport trips home from 7.30-9.30pm from the fireworks! Have fun be safe and enjoy!
About the Author
Jess Robertson, a self-proclaimed coffee snob, fitness junkie and tasty food activist has a hunger for adventure and travel, but can appreciate a good Netflix and sleep session. With a passion for equality for all living beings she aims to be the best version of herself, all the while indulging on what life has to offer. As she enters her final stages of her Marketing, PR and Journalism degree, she often finds herself in coffee shops spending unnecessary amounts of money on avo toast, all in the hopes of finding Brisbane's best coffee spot.