BEHIND X CARGO | MEET AYDAN STURGESS
The inside scoop on Brisbane's favourite party playground!
X Cargo is basically the adult Disneyland of Brisbane. It's a veritable party mecca in the heart of the Valley that keeps the drinks flowing and music pumping all weekend, every weekend. If you've been looking to thank someone for all of those Friday night espresso martini's and Sunday morning recovery breakfast burgers, Ayden Sturgess is your man.
NAME:
Aydan Sturgess
NICKNAME:
Dos / Doslyf
JOB TITLE:
Director / Owner
VENUE:
WHAT DO YOU LOVE MOST ABOUT WHAT YOU DO?
At this point in my life, I have the freedom to come up with creative business ideas which we can now expand on. I really enjoy the project management side of our projects. It's been super fun and exciting coming up with fun new ideas and finding ways to make them happen.
DESCRIBE A DAY IN THE LIFE OF YOU?
Up early, get training and exercise out of the way, coffee. Then focus on what business has to be done during the day. Once complete get horizontal and chill.
WHAT ARE YOU PASSIONATE ABOUT?
I'm passionate about my music, cinema and a have a never-ending love for basketball. I can't get enough of it
WHAT'S YOUR LIFE PHILOSOPHY?
It's all about balance, have fun but also be health conscious
5 WORDS THAT DESCRIBE YOU:
Committed, Humble, Relaxed, Positive, Fun
WHAT DID YOU WANT TO BE WHEN YOU GREW UP?
I wanted to play professional basketball. Did at a younger age so I guess this was the backup plan.
THREE PEOPLE (DEAD OR ALIVE) YOU WOULD INVITE FOR DINNER PARTY?
Dave Chappelle, Louis CK, Joe Rogan. It would be one funny dinner party.
YOU ARE TURNED INTO A BIRD, WHAT BIRD WHAT THAT BE?
Maybe an eagle. Serious but enjoys gliding around.
IN AN ALTERNATE UNIVERSE, WHAT WOULD YOU BE DOING?
I've always wanted to be involved in cinema…Writing, Directing, Acting. Being able to tell a story.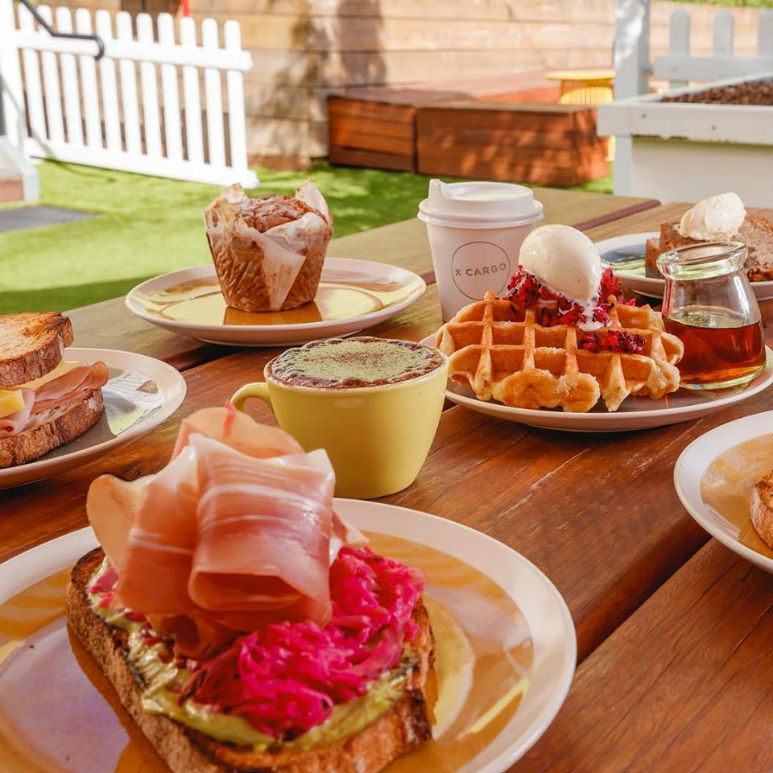 YOU ARE KIDNAPPED & HELD FOR RANSOME. WHAT TV SERIES WOULD YOU HAVE COME RESCUE YOU?
I would have Super Ted come save me.
WHERE IS YOUR FAVOURITE HOLIDAY DESTINATION?
I can't get enough of Queenstown, New Zealand.
FAVOURITE PLACES IN BRISBANE:
EAT: The New Black, Little Valley
DRINK: X Cargo, Saville Row, Gerard's Bar
CHEF: Too hard to say.
RELAX: Rooftop, Newstead
SHOP: Online
TO IMPRESS: It's all about the company you keep. Good times and great conversations are what impress. Could be anywhere.
CULTURE/ARTS: I need to get out more.
EVENT: Big Sound
SUNDAYS: X Cargo (Shameless plug... but true)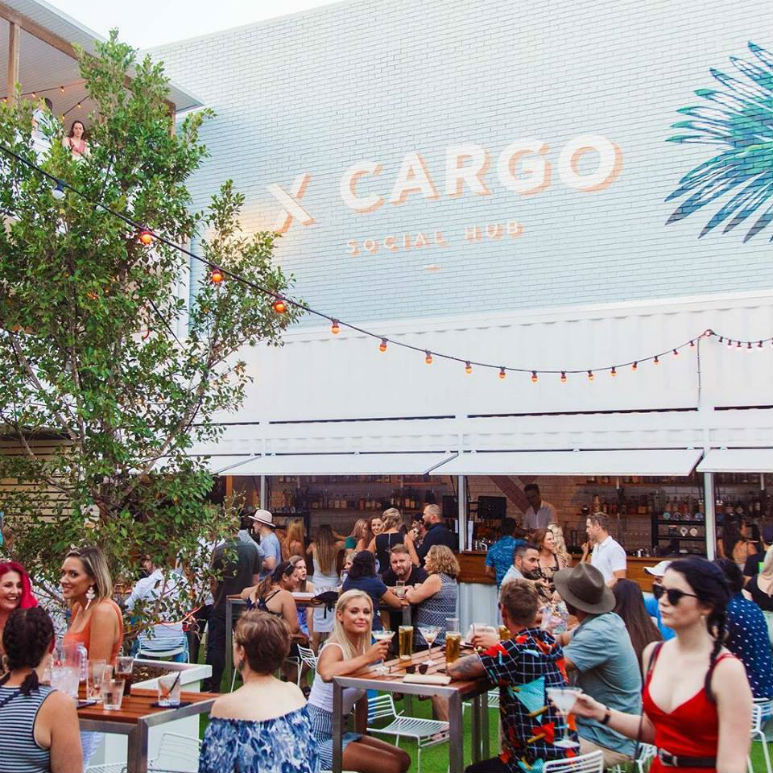 BRISBANE'S BEST KEPT SECRET IS:
MY WORDS OF WISDOM:
It's all in your head. You create your world.
NEXT EXCITING THING FOR ME IS:
We're working on another large development in Brisbane. We're also in the midst of following through with two ideas abroad.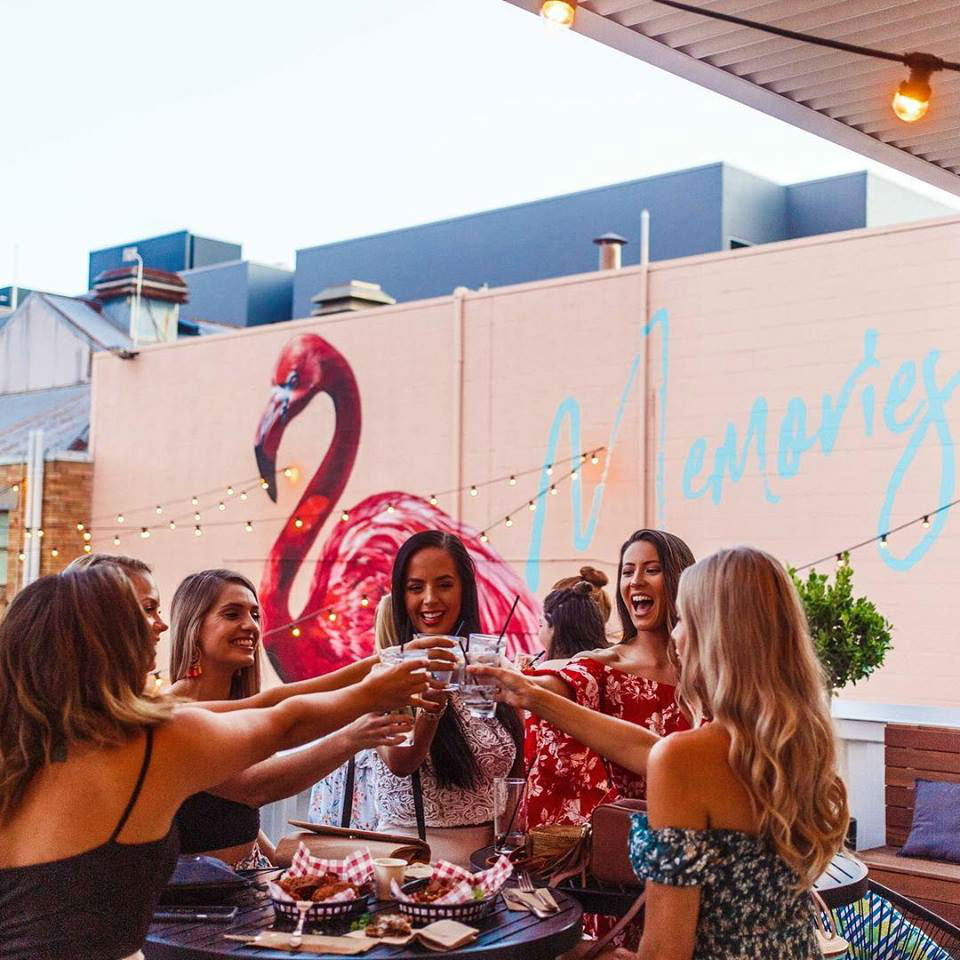 About the Author
Georgia's single greatest achievement came when an Uber driver told her that she had the best passenger rating he had ever seen. She intends to have this inscribed on her tombstone after becoming the first person to die from consuming too much prawn linguini. When not polishing off a bottle red wine, Georgia can be found reading in the sun or boring her friends with obscure Simpsons trivia.