Anzac Day Guide 2019
What's Open and Where to Go in Brisbane
ANZAC day is just around the corner, and we're sure you're wondering where you can head out to eat or spend your day after Dawn service. As per the usual, a lot of places are closed for a day of remembrance, but you might be surprised to find quite a few little spots in Brisbane ready and waiting to go. And luckily for you, they're all in a nice list, right here! If you're looking for food and drink or somewhere to relax, all the below are open and raring to go this ANZAC day, so get out there and find yourself something tasty while you spend the day with the fam, friends, or S.O.
Pubs and Bars:
If you're keen on the idea of an old fashioned pub and some good drinks, Pig 'N' Whistle id definitely the right place for you! Pull up a bar stool and grab a pint!
Maybe you want something a bit more intimate: Bloodhound bar in the Valley is a cosy, rustic, little bar with drinks galore and some tasty, tasty snacks.
If you happen to be in West End this Anzac Day, make sure to hit up The Burrow. With everything from pizza, to nachos, to wine and coffee (which you're probably going to need making your way through all those parades) it's a great spot for the whole family or just your lovely little self and some friends. Vegans and vegos always welcome!
Mick O'Malley's makes perfect sense for Anzac Day. These guys know how to do pub stuff and they do it damned well. So why not pay them a visit in Queen Street and get your fill of drinks and all that other good stuff?
This baby has it all! Drinks, food, and maybe a bit of live music, if you're lucky! Come outside and hang in the breezy beer garden, or chill inside: The Triffid doesn't mind either way, so long as you're enjoying yourself.
Cloundland goes big so you don't have to go home! With absolutely drool worthy Italian cooking and of course, any cocktail you may so desire, Cloudland is ready to party, feed, or entertain; your choice!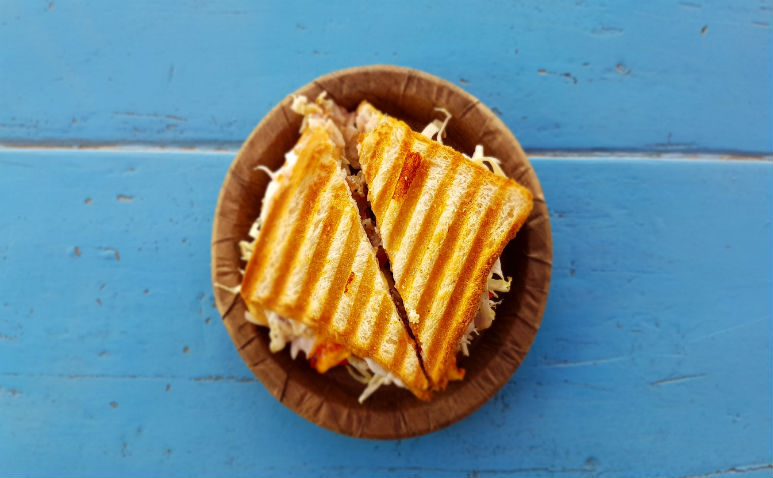 Cafes and Restaurants:
If you have a sweet tooth and some spare cash, this place comes highly recommended. Think doughnut heaven, people. Thankfully there's multiple locations throughout Brisbane, so wherever you are, you're set for some sweets!
'Yum' pretty much sums it yup. Mrs Browns offers all you could ask for in a cafe. Good vibes, great food, and hot coffee. Do we need to say anything else?
We hope you're a fan of great food and neon light decor, because that' what they've got! Miss Jones in New Farm is cute as a button and makes for a great brunch or lunch stop - and the perfect Insta Pic, if you're that way inclined.
Mylk & Ko are the pros of cafe food. Stop drooling around and come inside to get a mouthful of this great food, people!
Great news everybody: Covent Garden is open on Anzac Day and ready to fulfil your every wish! What do you fancy? Gin? Calamari? A cheese platter? Well look no further: it's all waiting for you in West End!
A great view and an equally great meal - just what the doctor ordered during all these public holidays. Find some sea food to sink your teeth into, and chill out on the river!
Their signs say it all, people: Pizza, pasta, bar. It's that simple, and it's that good. Vapiano on Queen Street never disappoints, and if you're keen for carbs, look no further. This food will have you full and satisfied, guaranteed.
We don't know about you, but we're always keen on a. burger and some fries. Fritzenburger understands our needs. Both the Wilson and Petrie Terrace locations are filled to the brim with tasty options for everyone! Take your pick.
Keeping with the theme of burgers and fires, Miss Kay's offered up some delicious food in an old fashioned way. We're talking diner food reinvented. If you want a milkshake or even a sneaky cocktail, Miss Kay's can sort you out, and (just between us) the Dirty Fries are to die for.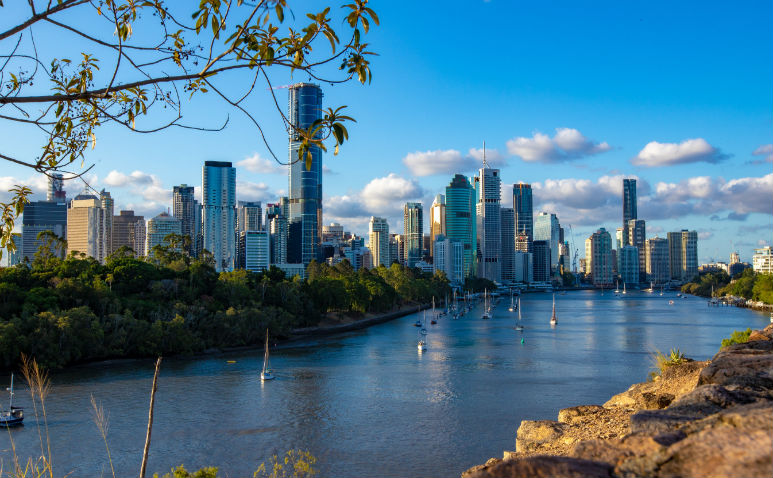 Entertainment:
Calling all sports fans this Anzac day: The Sporting Globe is open! Make a booking now, or wander in later, but make sure you grab a sip and a seat either way!
If you're looking for something a bit more calming this year, GOMA is staying open and is the perfect place to spend time and hide from the crowds. With plenty to see and plenty to buy from the gift shop, GOMA is always a good choice, regardless of the occasion.
Dinosaurs never go out of fashion with the kiddies or the adults *cough* Ross Geller *cough*. The museum makes for a great day out, and learning while you play is always a plus in our books. Satiate that natural curiosity with a trip to the museum this year, and maybe you'll find out something you didn't know before!
So, overall, whether you're looking for food, a drink, or just somewhere to spend your day, Brisbane has plenty of options this ANZAC Day!
About the Author
If you ever need to find Arion, she's probably at home playing board games, or at a local gig in the Valley. Having just turned 20, she's got a passion for creative writing and social equality (shouldn't we all?). She's been writing for as long as she can remember, whether it's a creative, editorial, or argumentative piece. Overall, she just wants to write whatever and whenever she can, and she's eager to learn along the way.