9 ITALIAN RESTAURANTS YOU NEED TO TRY PRONTO
EAT, PASTA, LOVE | AMORE EL CIBO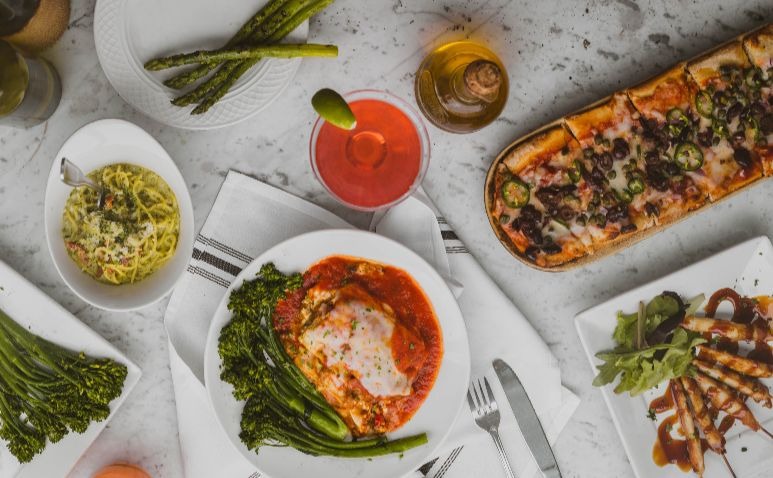 So, you've figured out that the guy you've been eyeing off is Italian and you want to take him to get a real parmigiana. Well great! Only problem is, when it comes to Italian food you have no idea what makes the perfect fettuccine and opportunities like this are here today gone tomato. Lucky for you, however, we have a bene guide to only the best of Brisbane's Italian joints that come with a satisfied stomach and second date guarantee.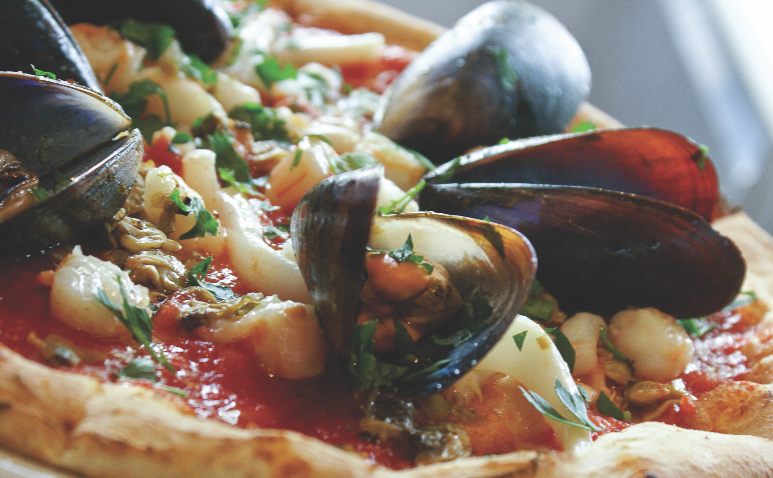 TARTUFO CLASSIC ITALIAN | FORTITUDE VALLEY
We may not be fluent in Italian but we are fluent in pizza and Tartufo's is speaking our language! Be prepared to feel as if you're roaming the streets of chef Tony Percuoco's home town of Naples (as opposed to Fortitude Valley where it's located). Italians are known for their good food and even better wine and Tartufo only reinforces the fact with their authentic Italian pizza, pasta and share plates menu. The two of you may not fall in love at first sight but you will at least fall in love at first bite. Mmmmm!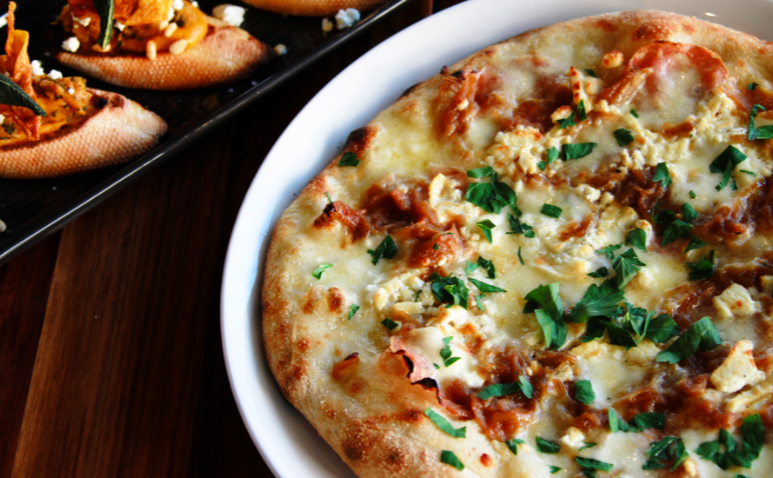 PERSONE BY GAMBARO | BRISBANE CITY
You might not be able to sit along Venice's Grand Canal but you can have the next best thing in none other than the Brisbane Quarter itself. Persone comes with a river view equally as stunning as you in that new dress you bought specifically for the occasion, and food just as divine. Brought to you by the Gambaro Group, Persone presents to you a modern take on the authentic Italian dinner you can only get in Italy itself. But be careful, it's highly likely Persone will steal a pizza your heart!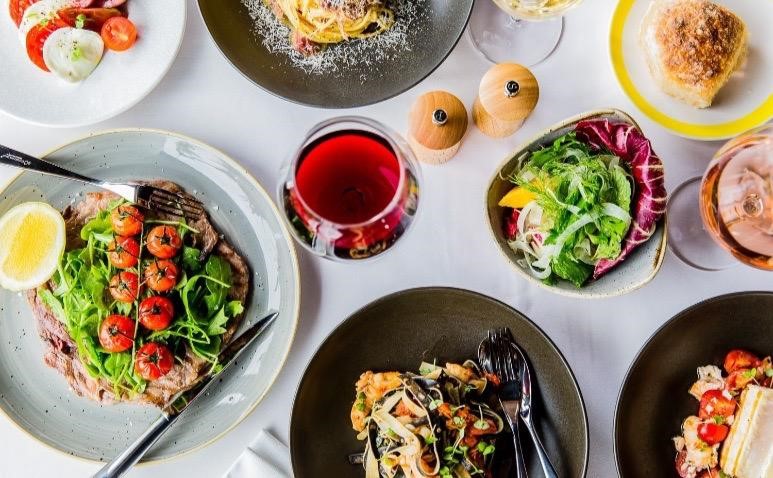 OTTO RISTORANTE | BRISBANE CITY
If when you think of the word 'Italian' you conjure up thoughts of Versace, expensive leather or sports cars, then Otto is typically the restaurant equivalent of all three of those things. A chic, fine-dining establishment that overlooks Brisbane river, after a few bites of the risotto and a glass of fine Italian red wine, it's easy to imagine a parade of gondolas floating past to That's Amore. What's even better is Saturdays are BYO so if the date isn't going well you can always knock back a $20 bottle of wine while dining on food that Donatella herself would eat. Just sit back, relax and enjoy until al dente!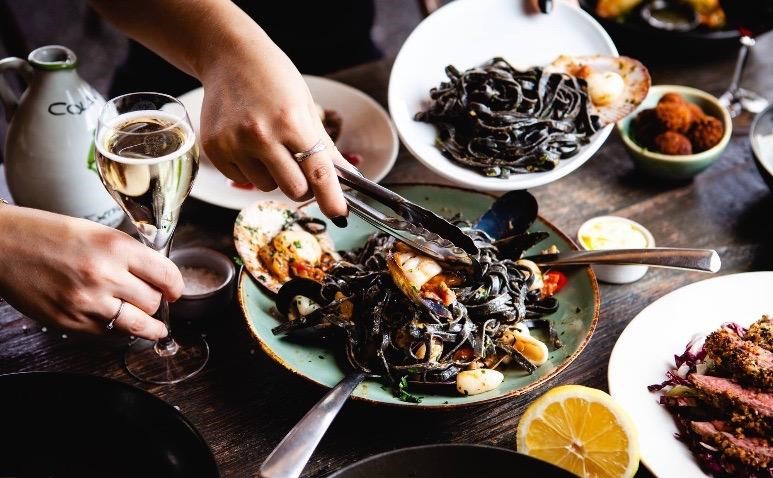 POPOLO ITALIAN KITCHEN & BAR | SOUTH BANK
If you're looking for a place that's all about the people as well as the food, then Popolo is the one for you - I mean, it's name literally means people. Enjoy a 6 course Mangia Mangia of meals hand-picked from the chef himself, or graze your way through pizza, hand-rolled pasta and the fine selection of delizioso desserts (may we recommend the panna cotta) all the while being seated on River Quay. With a focus of serving locally sourced ingredients, Popolo is a guaranteed win with flavours that will guarantee things to get a little…saucy.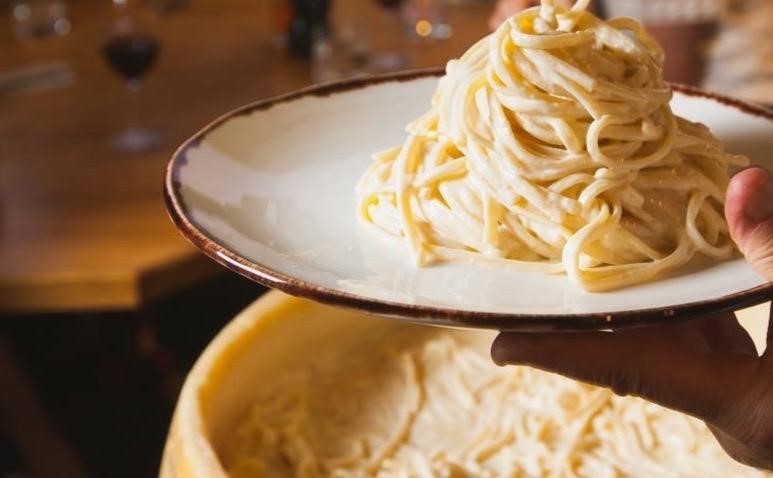 IL VERDE | KING STREET | BRISBANE
What's better than pasta? Not much, really. But cheese wheel pasta? Now we're talking. Skip the cheesy rom-com on Netflix and come over to Il Verde's every Tuesday and show some appreciation for everyone's favourite dairy product by sipping on some fine Italian wine while Il Verde's chef's serve your meal straight from a giant Parmigiano Reggiano wheel for only $45pp. If that isn't enough to get you in the mood there's also a selection of wood-fired pizzas to choose from, which can be enjoyed for just $20 a slice every Sunday with any drink - but, like, wine right? With food and deals this good, no one would question it if you showed up alone, and honestly what better way to find the love of your life than meeting eyes across the cheese wheel.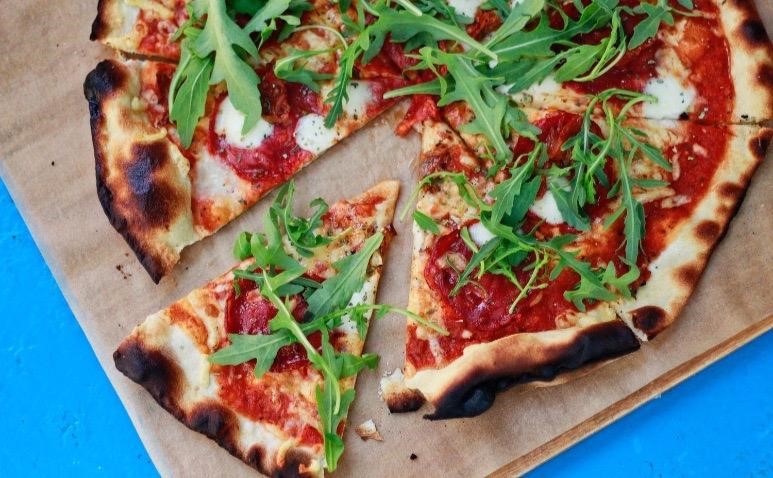 JULIUS PIZZERIA | FISH LANE | BRISBANE
You know how you can tell a restaurant is going to be good when you can't read the menu? This is Julius Pizzeria. Brush up on your Italian (or at least make your date) and indulge yourself on their authentic wood-fired pizzas and antipasti. You will find this slice of heaven nestled in Fish Lane, need we say more? We shouldn't, but if you're still not convinced we'll just leave you with this: fried ricotta dumplings.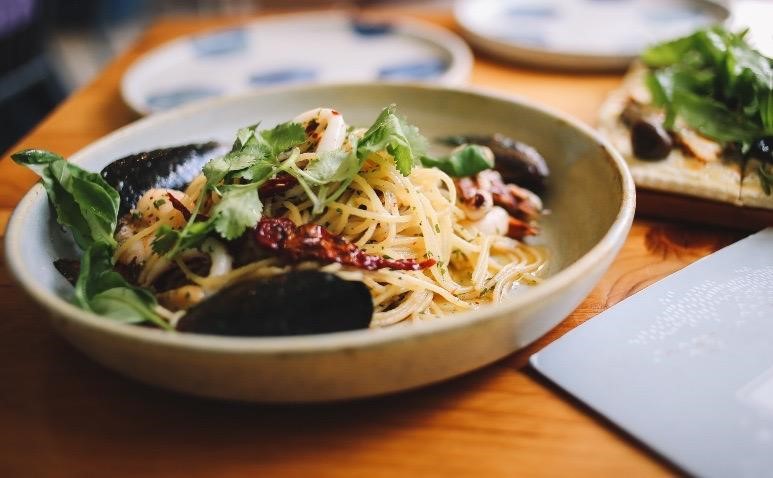 ANFE ITALIAN CLUB | NEW FARM + NEWSTEAD
So we all know to dress to impress, but what about dining to impress? ANFE's Italian Club is one of Brisbane's most historic Italian associations so why not take your date there just to show you're seriously in the know. It was founded back in 1962 so the recipe's are bound to be on par to his Nonna's and we all know what they say about Nonna's cooking - there's nothing better, but this comes pretty close. From authentic pizza and pasta to homemade gnocchi to Sicily's very own coffee, this place is our secret recipe for the perfect date!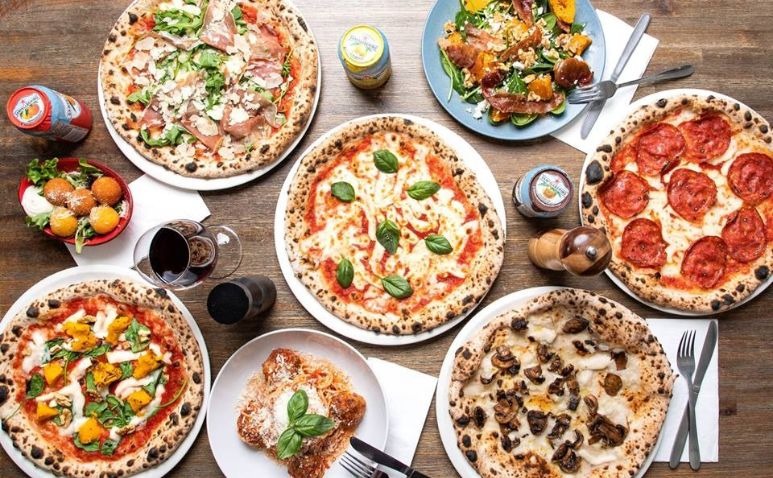 SALT MEATS CHEESE | GASWORKS + SOUTH BANK + SURFERS PARADISE
If there was such thing as a Cheesus this is where you would find him. Brisbane's Salt Meats Cheese will have you wanting more all night with their traditional Italian dishes with a modern twist. Choose from a selection of red or white based pizzas (and wine), calzones, pasta or antipasti – whatever you're after, SMC has you covered! Founded in 2012, this family-owned restaurant chain is one of Brisbane's most up and coming places with something for everyone with their famous 1kg gnocchi nights and all you can eat vegan nights. Bellisimo!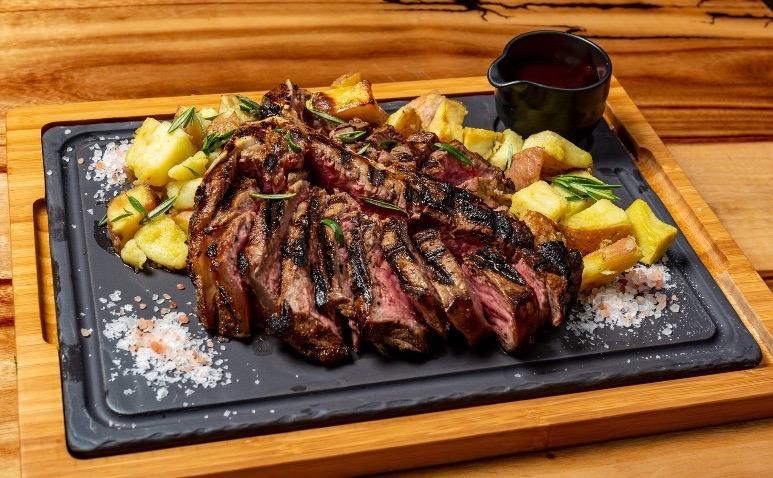 FLORENTINE ITALIAN GRILL AND WINE ROOM | NEWSTEAD
With all this talk of Italian food, you're most likely getting hungry and deciding what to make for dinner and realising you're probably just going to end up frying up a steak. Well say pasta la vista to that idea because date or no date, Florentine Italian Grill and Wine Room is changing the name of the steak game with their exclusive Chiana Valley beef cuts. That's right, they are the only restaurant in Queensland to serve up this beef specialty and you happen to live right near their location in Newstead. Not a meat eater? Not a worry, they have a fried mushroom risotto that will completely overtake your smell and sight senses so you will barely remember where you are.
Trust us, we mean it when we say you need to try ALL 9 of these restaurants pronto. We got your belly/back and know you'd be totally addicted to taste… just like us. You already know how to romance a man so go ahead and let the Italians romance your taste-buds. And hey, whether you two hit it off or not, we all know the real love of our lives is good food. Who needs a table for two when you could just have a table for you? #saucy #cheesy #yes #mouthwatering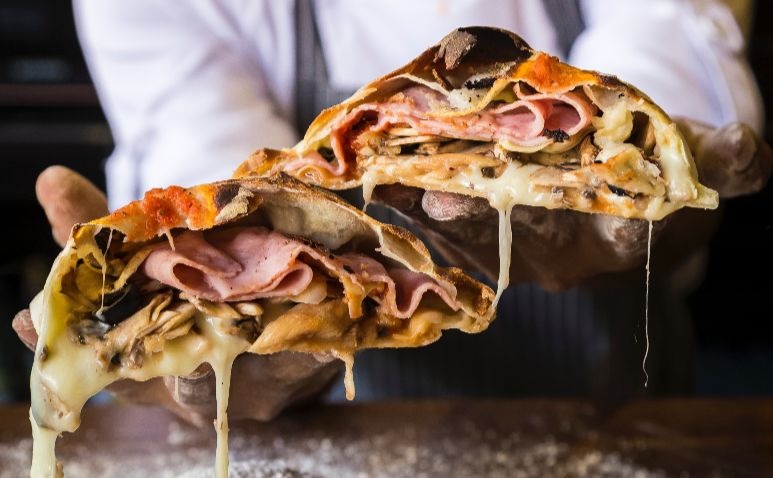 About the Author

Most commonly found on the dance floor or anywhere with salmon eggs benny, Bridgette is an aspiring writer all the way from the Sunshine Coast. Her hobbies include laughing at her own jokes, drinking wine (alone or with friends), crying when seeing dogs and watching re-runs of Will and Grace. She one day hopes to become a successful editor/publisher but will also settle for marrying rich.