6 Reasons to Enjoy the Queensland Winter
Don't just survive winter, ENJOY winter!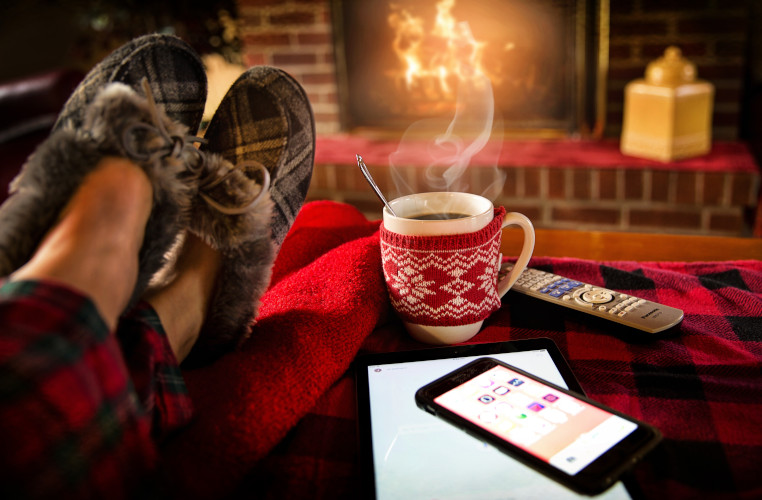 Winter is upon us, and although the Queensland winter is notorious for still being summer, Queenslanders feel the chill in their bones. After 5 pm. Because that's when it gets cold.
But if you can't wait for the heat to return to your life, read on for inspiration to enjoy the cold season this year!
Winter is coming
If you haven't taken the opportunity to run away to Europe to enjoy the eternal summer, then you're probably needing a bit of inspiration to combat the winter maroons this year. It's the season of dry skin, cold hands and feet, and it seems as though everyone you come into contact with has the sniffles. It's enough to make you want to hibernate through the next couple of months.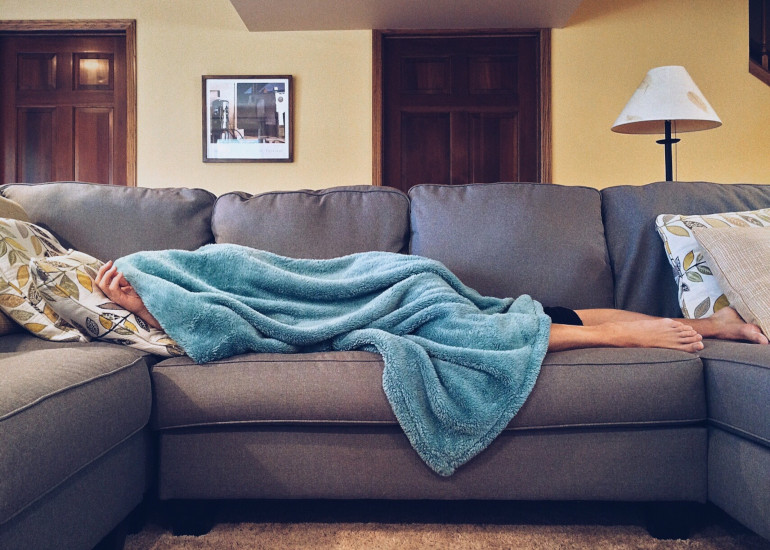 Although the Queensland winter only really lasts for about 8 weeks, and the freezing temperature of 8 degrees is laughable to most other states and countries, Queenslanders are warm blooded people and need special survival skills to get them through to spring.
But there is a huge bright side to this time of the year, it's not all gloom and frozen doom. Let's look at the ways to combat the seemingly never ending cold couple of months and give you a reason to look forward to Queensland winters!
1. Bust out the slow cooker
Winter is the only time in Queensland you can eat stews and soups without sweating into your food which means it's time to bust out that slow cooker you forgot was in your cupboard. Although it's an amazing dust collector, the slow cooker doubles as an easy way to make warm, nutritious food that will hug you from the inside.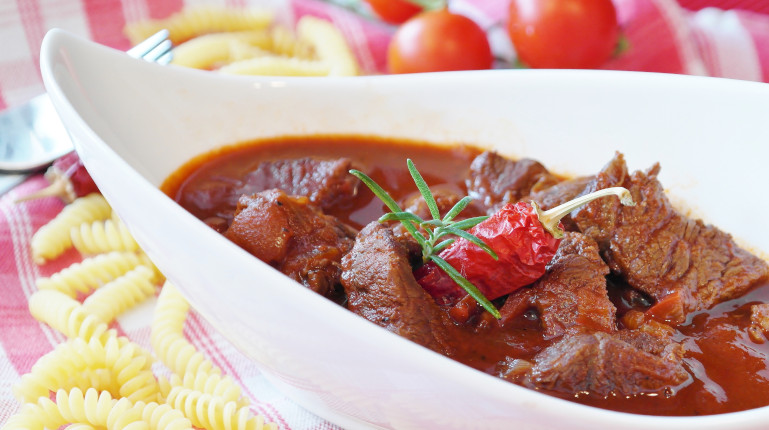 If you fancy yourself an amateur chef you can create your slow cook into a dozen other dishes, like pasta bakes and twice cooked pork burritos. For inspiration and ideas, head to Taste where you will find hundreds of recipes to help you along. Or you can do what I do, which is just throw some meat, vegetables and stock in the slow cooker and hope for the best.
2. Pick up your winter fashion game
Leather jackets, boots, scarves, hats, even gloves, can now all be combined for a kick-ass outfit. When else are you going to wear those obnoxiously high heeled boots you picked up at that sale and pair it with the adorable beanie that you've been waiting to wear? Just make sure you take a selfie to prove to the world that it is indeed cold in Queensland… occasionally.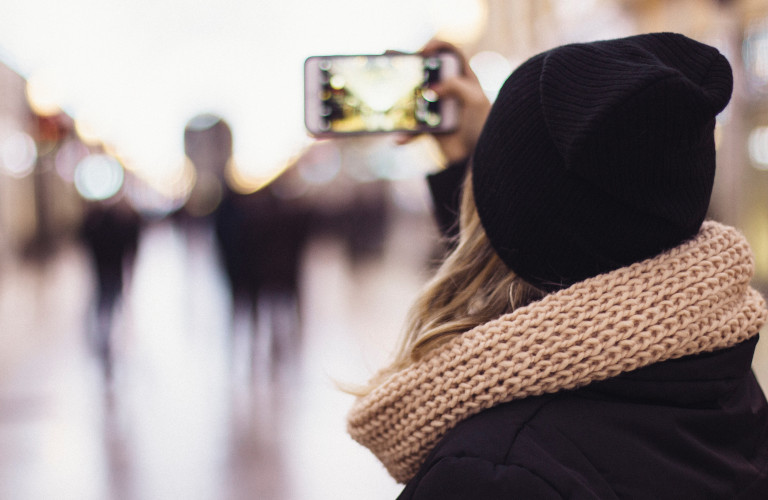 Layering is a sound idea, for you never know when that 7 degree morning will turn into a 23 degree day, but that just means you have more outfit options, so have a bit of fun!
3. #Jammies4lyf
Speaking of fashion, your bedroom/couch attire can bring some joy too! There's no better feeling than being at home, cosy under a blanket, rocking your animal onesie and watching some great TV. Alternatively, flannel pajamas are a popular choice, along with slippers, a cup of tea (wine) and a crossword.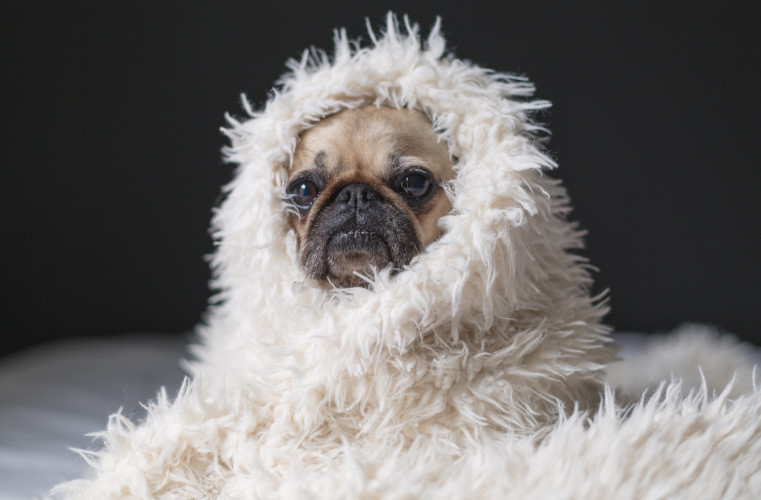 So kick those beautiful sale boots off, get your jammies on and snuggle up with your bowl of slow cooked stew, because winter is the only time it's perfectly acceptable to be eating your dinner on the couch under a blanket.
4. Fire pits and camping
Let's face it, fire pit season rocks! The ambiance, the war stories (better known as heavy-drinking-survival stories), the warmth; having to wash your hair the next day because you smell like a chimney - there's nothing better.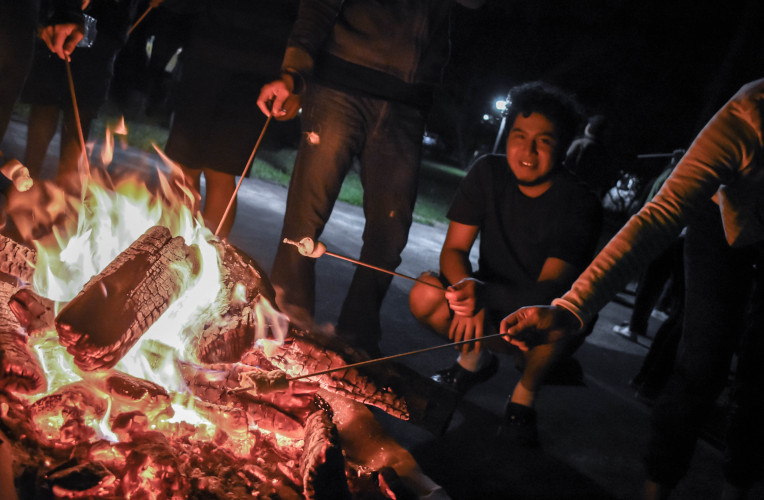 Make sure camping is on your to do list this winter, there are plenty of amazing camping spots in Queensland just waiting for you and your amigos. Because sitting around a campfire with your friends and drinking hot chocolate from a plastic mug, is bound to create lifelong memories. Also, you are totally surrounded by sticks, all you will need is about a dozen bags of marshmallows. Oh yeah, and sticks will also help with the fire. Win, win!
5. Winter is
the
best time to get fit
Don't roll your eyes, please hear me out. I know it's cold. I know exercise sucks. But there is literally no better time to get fit than during winter. For one, you will not be sizzling in the sun - usually the warm up is the hardest, but once you're over that hurdle, you feel what? Hot. You feel hot.
Exercise in the middle of the Queensland summer is so much harder - most gyms only have fans and boot-camps are typically held in the sun. But winter is nature's gift, it's the original aircon. So whatever option you choose, now is the time to use it.
Also, with all that winter layering, no one will notice the rock hard body you're working on and so when summer arrives, CHECK IT OUT, look at that beach-ready, squat-booty that no one knew you had.
6. Ice Skating in the middle of the city
Finally, Brisbane City is on full display during winter with the annual Ice Skating Festival making an appearance in King George Square. You know all those scenes of canoodling couples and adorable children skating around in New York City with snowfall all around?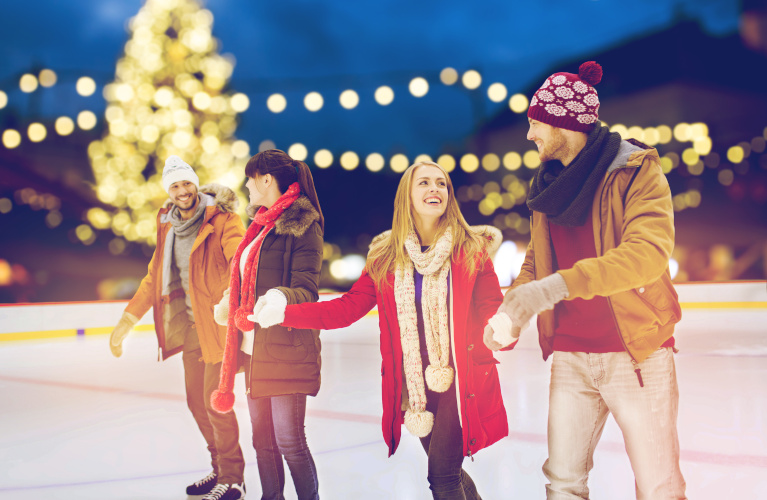 Well, aside from the missing snowfall, you too can have your New York moment right here in our little piece of heaven. And there's only one time a year you can do it… you guessed it - in winter!!
Don't be blue
So don't be blue that winter is here (don't be blue in general, being blue can get you kicked out of Queensland pubs all year 'round, not just Origin season), get amongst it! Enjoy the warm clothes and the guilt-free hot chocolates.

Because before you know it, you'll be waking up all sweaty at 7am and you'll be sad that the days you needed to wear clothes to sleep are over.
Remember, winter can be warm, winter can be whimsical, winter can be wonderful. Be one with winter. Love winter. Because Queensland's endless summer is just around the corner.

About the Author

Frolicking in the ocean and sipping on a cool beverage is how life was intended for Billi. An avid traveler and dabbler in creative expressions, Billi has tried it all – singing, make up artistry, photography and cross-fit coaching – wait, what?
Billi has loved writing since Hotmail accounts were cool, her 15 childhood diaries will attest to that. Years of practicing terrible poetry and managing her own teenage emotions have shaped Billi's passion for writing her stories and experiences for her few social media followers.
Adoring her young family and loving her close group of friends, Billi is planning on writing all about her upcoming overseas adventures as soon as the kids are old enough to appreciate all the effort it takes to travel with them.