50 Instagram Accounts you Need to Follow
Time to get insta-spired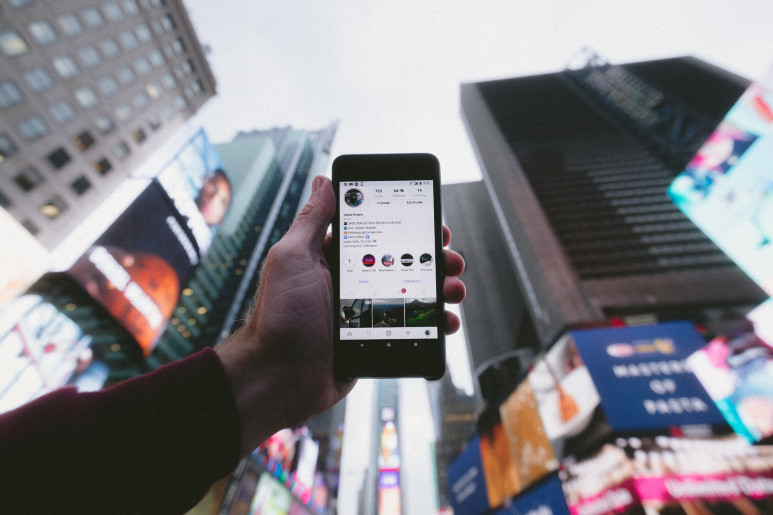 Instagram is a goldmine for aesthetically pleasing and inspirational content. You've just got to find the right nugget. There's a lot to choose from, and unfortunately all that glitters is not gold. No need to sort through the spam, here's a few accounts that have the Midas touch.
HOME-GRAM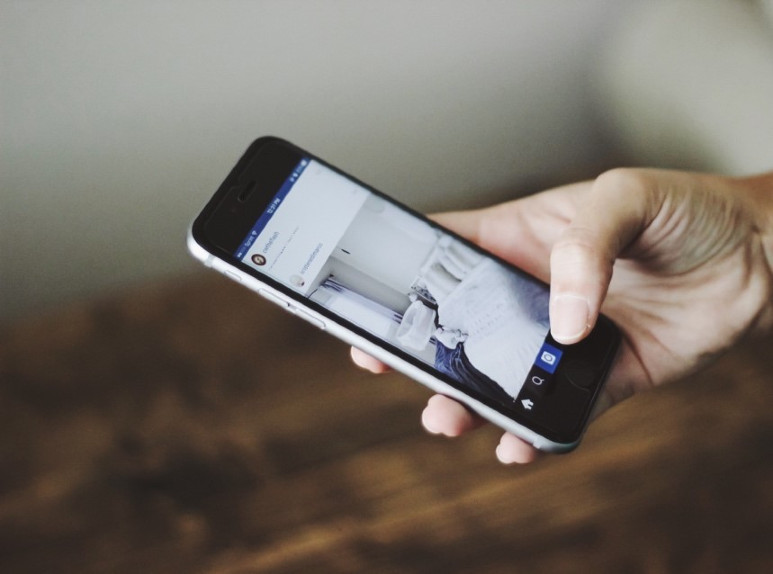 Needing a refresh in your humble abode? Have a certain aesthetic? Just a huge window shopper? Instagram's got you covered, here's ten home accounts.
Forget bigger is better. The tiny house movement is all about downsizing, not just your home, but everything else in your life. It was created to combat the growing cost of average homes. It's all about minimalism. Just remember, size doesn't matter.
Adapting the Scandinavian interior style of bright, simple and natural features, this instagram is sure to give you home envy. Your house should be a retreat and evoke happiness, as well be functional and creative. The run down on how to achieve this can be found here.
If you like your grandma's interior design, you'll love this insta. It's time for some vintage revival. You'll find colorful, patterned, wallpapered-covered bathrooms to inspire your creative side.
The how-to guide of cheap chic. If you want to give your home decor a bit of an update, without breaking the bank, this instagram has got you covered. You can also keep posted about all the new Kmart items.
If you want to daydream that you're sipping on a cocktail in your beachhouse, here's where you'll find your inspo. With vibrant colours, earthy tones and attention to detail, you'll have the base to design your dream house.
Say bonjour to classic, elegant living. Here you can browse and enjoy beautiful floral, delicate and stunning interiors. Chandeliers are a definite, and some china to fancy up your dining table. Très bien.
Don't be afraid of a bit of colour. Sophie Loghman style and design is a like a candyland. She snaps all things neon, and is sure to inspire you to brighten up your life. She even has a room that you can stay in.
Rustic, homey vibes. Antique meets modern. If you're thinking about adding that farmhouse charm to your home, here's where you should look first.
This instagram is your boho dream. If you want to relocate and live the hippie lifestyle, this feed has got you covered.
Goth decor at it's finest. If you're favourite colour is black, but maybe you can tolerate some shades of greys, this is the inspiration you've been looking for. Everyday is halloween.
TRAVEL-GRAM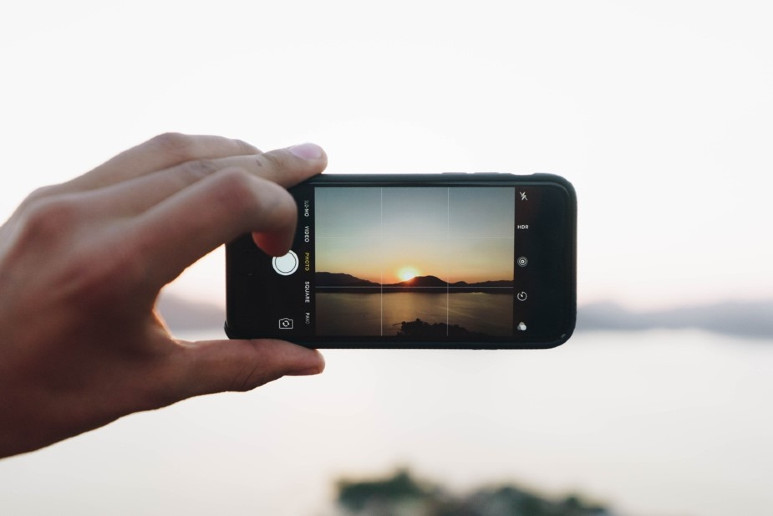 Ready, Jet, Go! Grab your passport, it's time to get your wanderlust on.
An accumulation of instagram's best, highest quality travel photos. This won't only inspire you to book your next get away, but where to book your next away.
Yes, he was your first friend on social media. Now, he's travelling photographer capturing the world. He may not be in your Top 8 anymore, but he's here to help your guide wanderlust.
If you want to feel travel envy, this is feed to look at. Not only is it aesthetically pleasing, gorgeous photos, but she travels lot. Meaning lots of new content.
Based in Tokyo (and Kyoto), this accounts highlights the beauty of Japan. From the busy metropolitan to the serene temples. They also travel to other countries time to time.
If you love lakes, oceans or in fact any other body of water, long.explorer offers you an array of beautiful shots. Their cooler tones to inspire your winter holiday.
One of the best parts about travelling is trying lots of new food. Girl eat world travels the world eating the very best snacks, not to mention instagrammable.
Melissa is an Aussie who captures the Earth so eautifully. She also shows off Australia to the world, if you're thinking of exploring home before the world, she's definitely worth a follow.
Hashtag Couple Goals. This pair explores the world, captures it and makes you want to book a holiday immediately. It's everything you need in a travel blog.
Exploring the world, especially if you're anxious, isn't always what its cracked up to be. Street view is a different take on the travel-gram world, they take pictures through Google Earth. It's an interesting change to perfectly posed photos you often see.
If you love nature, in all forms, Emilie captures their beauty. From animals, forests, oceans to deserts, this travel account does it all.
ANIMAL-GRAM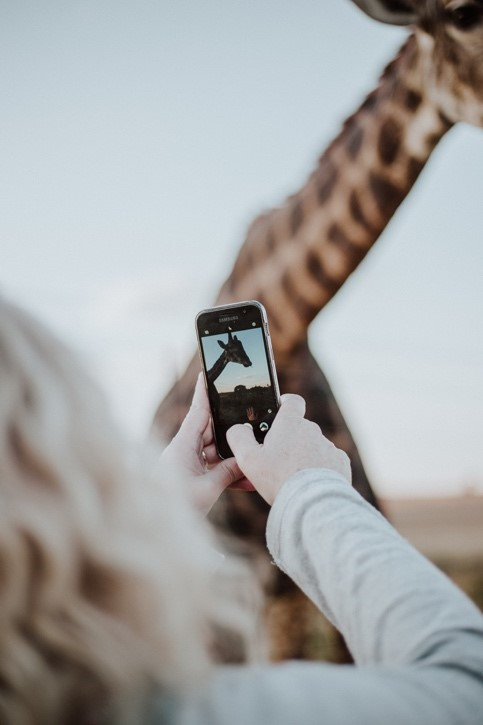 Dog isn't the only animal worthy of being man's (and woman's) best friend.
The original animal meme. She's the face behind the Doge. She's living out for golden years and posts adorable content. Bonus points for the beautiful photography of Japan. Much cute. Very wow.
Autumnal aesethetic plus adorable foxes? Yes please! This instagram has three foxes, Juniper, Fig and baby Elmwood. The page also raises awareness, and doesn't encourage pet foxes, but rather the difficulties and why not to have a fox. Plus, she fosters all animals from furry to scaly.
Humans of New York but better. The Dogist captures cute, fluffy, chunky, hairless, big, small.. look there's a lot of dogs in NY, and this guy posts them all.
Content of a cat hiking. Luna, who is a good girl, lives in Oslo shows off all the beauty Norway has to offer. Did we mention this is an instagram about a cat that hikes?
Go show this little old lady some love. Marnie is a 'retired' dog living her best life.
Located in the Glasshouse Mountains, rescue animals headed for death row. Not only are there cute animals,by visiting, following or liking you're helping save a life.
This account doubles a meme page, but is stuffed (literally) with cute animals. If you need a quick little giggle, scroll through this feed.
Forget the plain old boring cats and dogs, opossums are the now the cutest animal to follow. While unfortunately Sesame passed away, his legacy lives on through his younger brothers and sisters.
If your dream date is a coffee with a cat, we have some good news. Cat Cuddle Cafe is run by a rescue group, meaning if your date is going well, you can take them home.
Ozzie became an internet sensation overnight when one of his videos went viral globally. Since then, you can find him online announcing that he'll "feed the babies" daily. Best dad ever.
FASHION-GRAM
your whole new wardrobe is at your despense.
@mathilda.mai
About the Author

Born in Leeds, Megan enjoys a good cup of tea - with milk and one sugar. Although she considers herself team Switzerland in the coffee vs tea debate. If you're looking for her, you can find her in your local thrift store hunting for cute sweaters. She loves animals, food, and 90s fashion.