Word On The Street #79
Spread those wings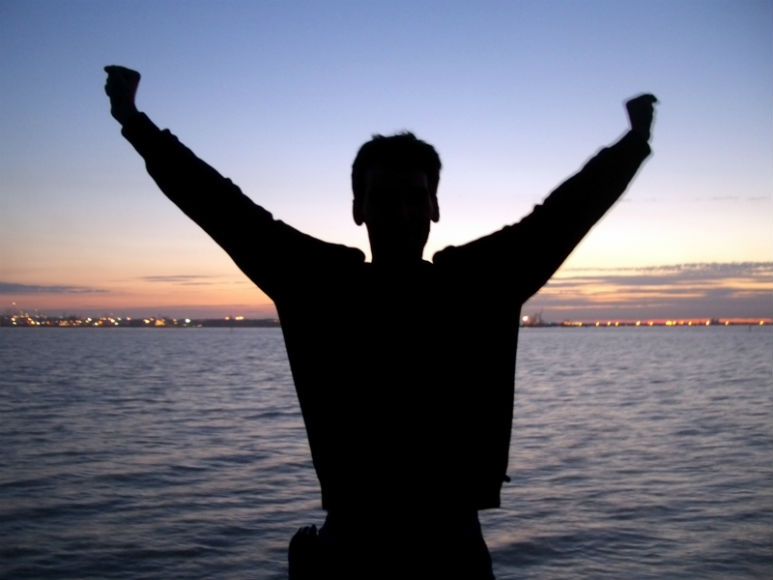 The sun is shining and there's plenty to see, do, eat and drink around Brisbane over the next few weeks. Start the day right with a power walk around the river, grab a coffee in Spring Hill then lunch in Woolloongabba, fly into the Valley for a quick stretch before finishing the night with a wino named Mr Chester...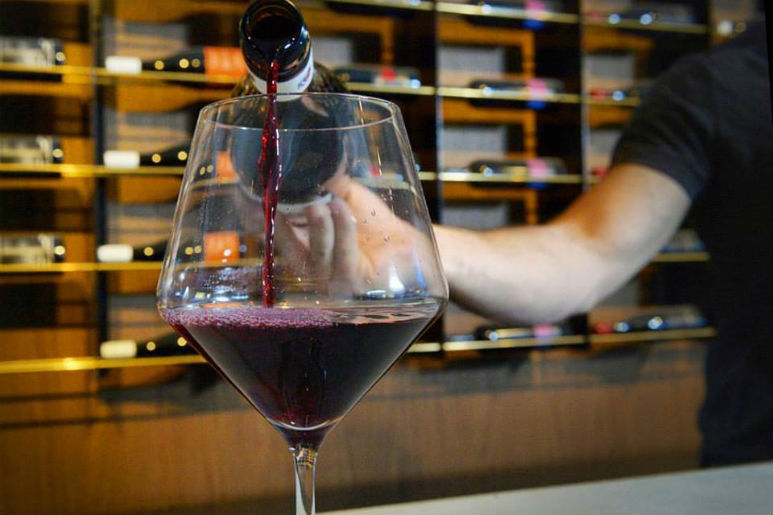 Last week Fortitude Valley welcomed their newest resident to the block, Mr Chester. He's handsome, sophisticated and knows a thing or two about grape wine. That's right, we are talking about a bar. But not just any bar, it's a grown-up bar. The modern bar specializes in drops of New World Boutique wines (wine produced outside the traditional wine regions in Europe and the Middle East) and has an impeccable menu, with each food item paired with a wine significant other. Mr Chester also have one gin and one whisky behind the bar, just in case you're after the hard stuff.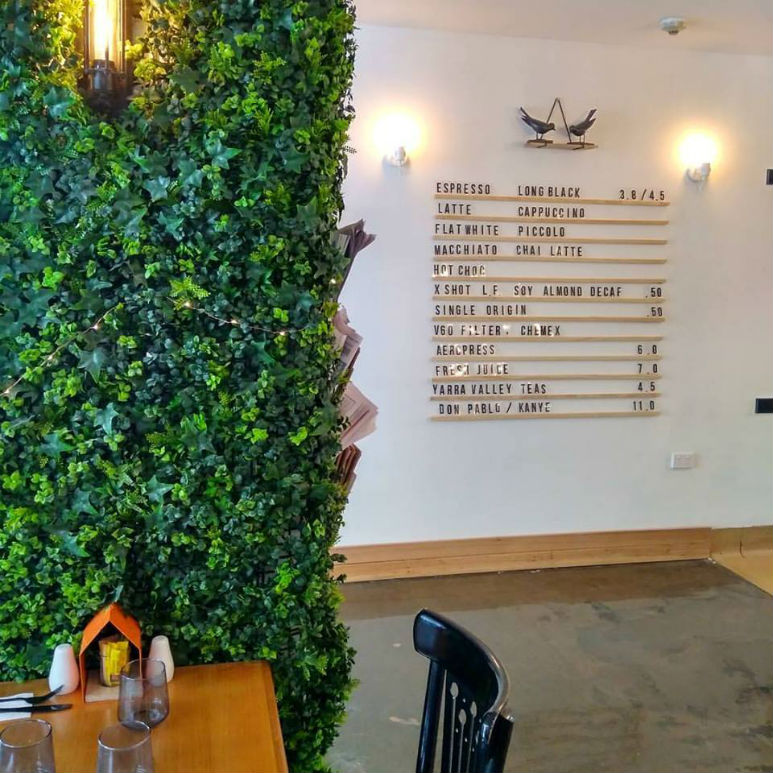 They may have opened in Winter, but this Spring Hill cafe should be at the top of your Spring/Summer foodie bucket list. Two Black Birds cafe really is the perfect place to escape the daily grind of the concrete jungle, otherwise known as Brisbane's CBD. Treat yourself to a parrot parfait or the Colombian baked eggs, then nestle up with a delicious coffee brewed by Black Lab Coffee Co. We all need to hit the ESC button every now and then, and why not do it in a cute suburban cafe?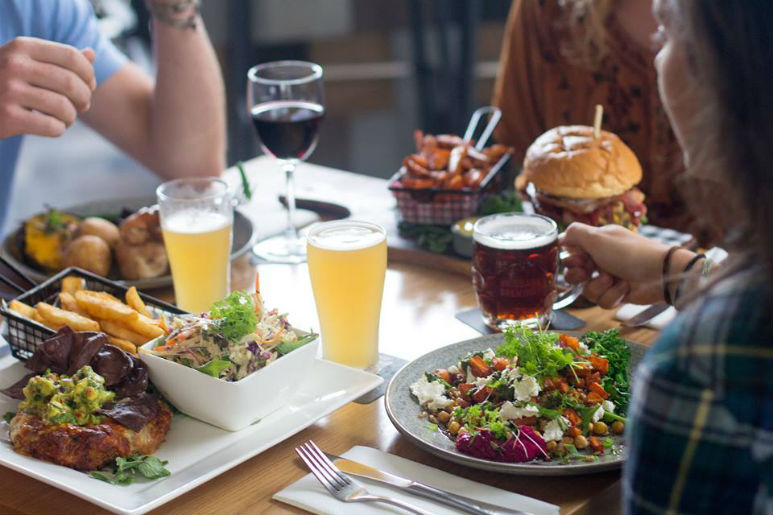 Brewhouse Woolloongabba are super excited to welcome Head Chef Andrew McCabe back to the family. To celebrate his return, he's launching an all new Spring/Summer menu that's sure to delight the locals. There's a brew-tiful new menu burger that plays on the classics, such as A Guy Named Reuben witch features corned and smoked wagyu silver side, sauerkraut and Russian dressing, and the Pumpkin Pea Burger which features a delicious spiced pumpkin chickpea patty, tzatziki and onion rings on the side. There are freshly shucked oysters served 3 different ways, superb fresh white fish ceviche served with accompaniments, and a range of daily specials that allows the chefs to extend their creative flair. You drooling yet? Lunch and dinner is sorted.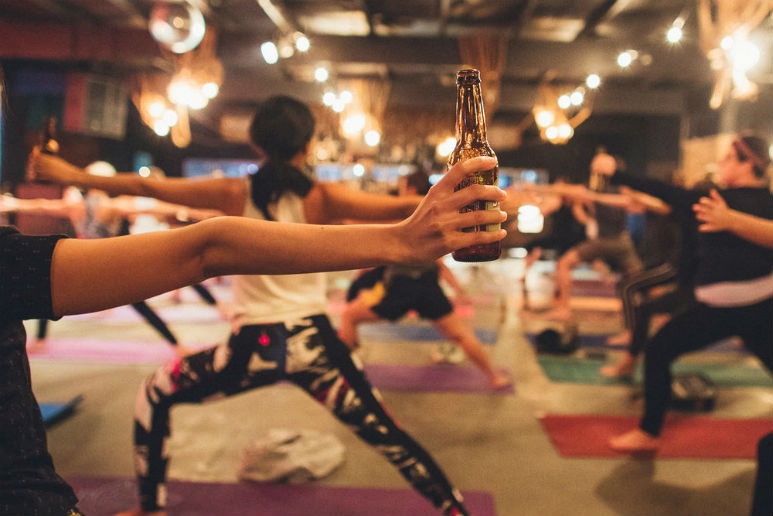 Beer Yoga @ Flying Cock | 28 Sept
Yoga for the body and beer for the soul. If that sounds like your kind of meditation, then the Beer Yoga class at the Flying Cock is for you our mindful friends. The class takes you to the highest level of consciousness while rewarding your efforts with a cold, refreshing beer throughout the session. If your downward dog looks more like cat roadkill don't stress, Beer Yoga is for first-timers, long-timers, old-timers and everyone in between. The $20 cover charge gets you a mat and an icy-cold stone & wood.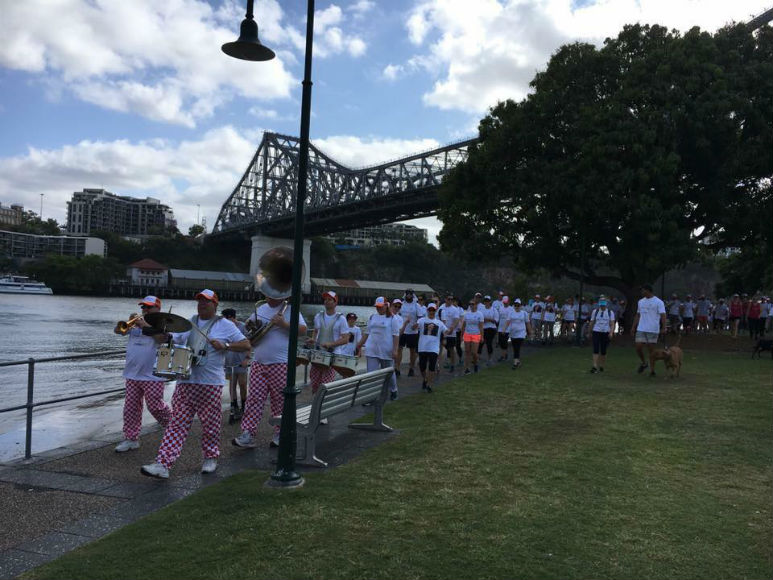 According to the Australian Bureau of Statistics, each day approximately eight lives are lost to suicide and over 180 individuals contemplate their ability to overcome their fight with mental illness. These startling numbers mean that every 10 minutes in Australia, one new attempt is made. Walk for Awareness is initiated by the Mental Awareness Foundation (MAF) and is Australia's largest mental health walk. The 8 km walk around Brisbane's winding river and beautiful surroundings encourages group participation and physical activity in a positive and supportive environment - all of which is proven to have a positive impact on mental health. Let's stand united and break the silence this October 8.
About the Author

Coffee addict, blogger and full-time foodie, Christie Smith is an amateur photographer, lover of wine and social butterfly. Her creativity came at a young age but really started to bloom whilst living abroad.
Desperately trying to escape the chilly conditions of London, Christie found herself seeking refuge in many unique, bars and cafes hidden throughout 'foggy town'. As the camera roll started to fill, so did her desire to share her experiences with the world, thus leading to blogging. Christie is never one to decline happy hour invitations, brunch dates or Saturday morning market-hopping with the girls!