Fathers Day | Eat + Drink Guide
Feast, Savour, Sip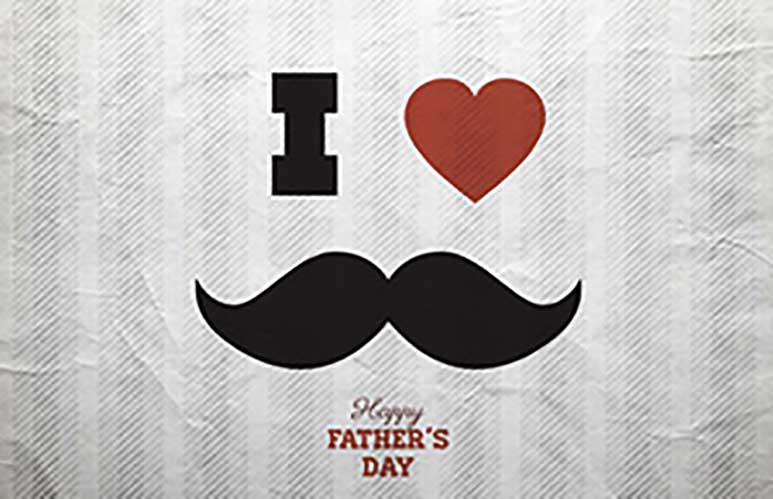 Stuck on ideas on how to spend your Father's Day? We've got you covered!
Whether you're planning on making a day out of it or if you're looking to treat dad to a meal, we have some great ideas on how to spend it! We all know the way to a man's heart is through his stomach....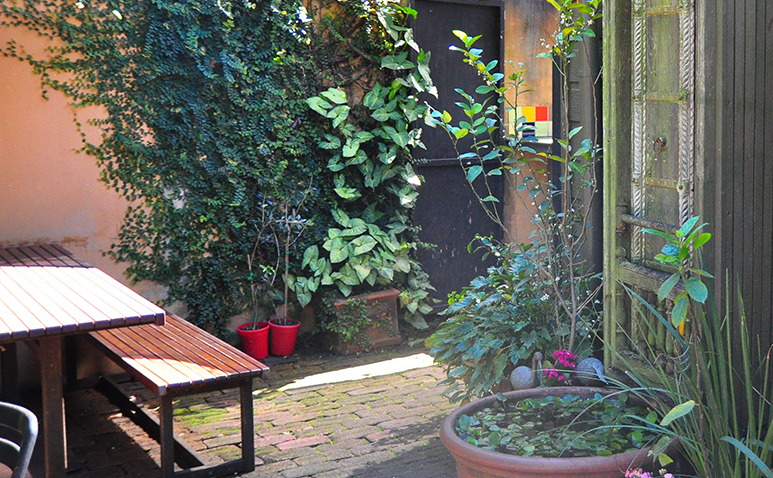 Cafés
If you're looking for great coffee and tasty food we recommend Blackstar Coffee, their delicious beans meet every coffee snob's dreams. Naïm, formally known as the Shouk café, is another great option for your Sunday breakfast, their Middle East inspiration is sure to satisfy your cravings. For our trendier, hipster dads, we have the breakfast spot for you. Sassafras Canteen is a lively location with a menu full of delicious options including gluten-free and vegan favourites! Head to the Little Clive Café and explore their jam-packed menu, try out their bacon pancakes with maple syrup, caramel popcorn and bourbon butter, the perfect Father's Day meal. The Priory Kitchen's new winter menu, including their baked field mushrooms, is another great breakfast, lunch or dinner spot that is sure to hit the spot! Another great breakfast or lunch location is Bare Bones Society, in Jindalee, this friendly café and amazing coffee spot tends to get busy so book in quick!

Relaxed
If you're looking for something less formal with a good location and friendly vibes we have some options for you. Junk Boat Asian gives traditional Thai, Japanese, Cantonese and Korean cuisine their Australian twist and is the perfect spot for your Father's Day lunch. If you haven't already we recommend taking your dad to Eat Street Markets Northshore, with their priceless city and river views and over 180 dining and entertainment shipping containers you won't regret the trip! King of The Wings is Brisbane's first chicken mobile servicing truck! Try out their cool flavours and head to their Facebook page to checkout their daily food truck locations!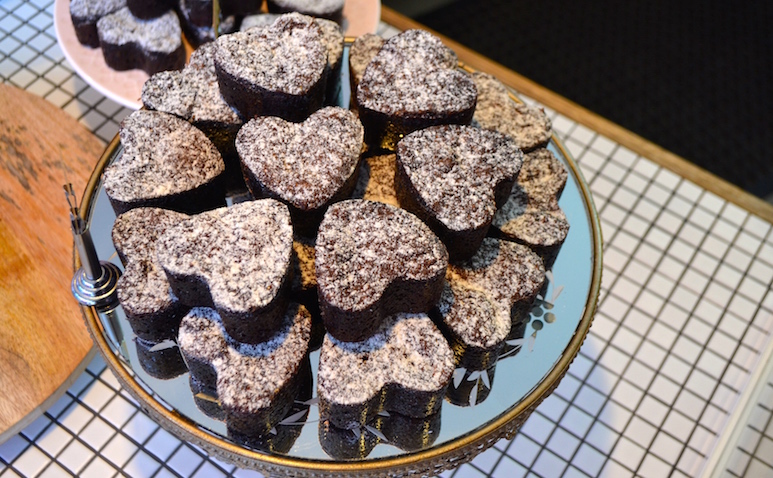 Foodies
If you're related to a foodie or someone who enjoys trying new things, boy do we have some treats for you! Whether you're planning a family get together or wanting to make it a day to remember, we recommend grabbing some cupcakes or a customised designer cake from Cakes by Judy C. Another great spot is Cake & Bake, a foodie's heaven, with freshly baked treats, store goods and coffee blends, try out their Chocolate Roulade with fresh berries and cream while you're there. We don't discriminate against the gluten free epidemic, and to show our understanding we recommend I Heart Brownies, their 100% gluten free good are baked daily using quality ingredients and a whole lot of YUM!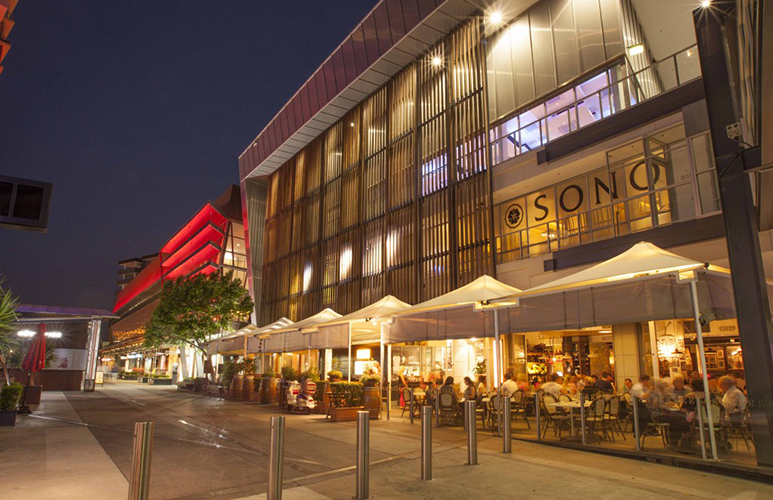 On the River
The Portside Wharf hosts Brisbane's best restaurants and fine dining options. For delicious, classic, authentic Italian dishes with a modern twist, using the freshest produce and ingredients head to Gusto da Gianni. The combination of Mediterranean cuisine with lavish hospitality and luxurious surroundings and a world class drink selection comes together at Byblos Brisbane, the perfect spot for a family dinner. Enjoy a journey through Greece, without the expensive flight tickets, for a true Greek feed created by Chef Dean Brewer and his kitchen team head to Atalanta! For great burgers, at even better prices, Hello Harry, utilises finely crafted cooking techniques to create and serve up delicious burgers and ice-cold craft beers in a funky, yet causal, dining room setting. For the health enthusiasts, Pineapple Express focuses on super foods offering full breakfast menus with healthy options and dishes that appeal to the fitness fanatics. Deer Sir, allows customers to indulge in the delicious variety of sweet and savoury treats whilst allowing your senses to wonder through the extensive range of homewares at sister store, Co Design Portside.
For the perfect place to show off Brisbane's river views we recommend Il Centro restaurant and bar for traditional Italian dishes and wines to match every meal. For our steak loving dads we recommend trying out Cha Cha Char, a steakhouse that answers all our meaty dreams. Receive a free gift for dad when you book the delicious share feast for $85pp (or under 12 $42.50pp)... give dad a Japanese steak knife valued at $250. Lunch and present sorted! Book here. #yes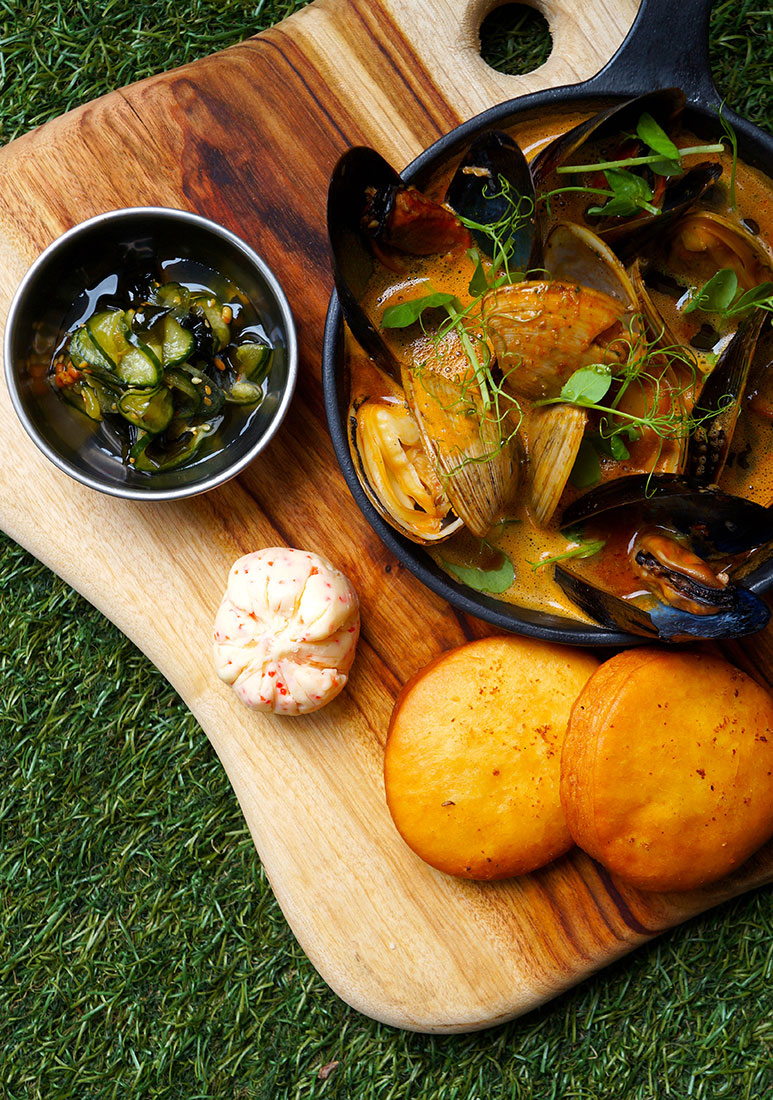 Feast
For great food, great prices and good serving sizes we have the places for you! For authentic Indian cuisine, without the bastardised deconstruction or Australianisation, we recommend a visit to Colour Me Flavour. The The Spaghetti House gives customers a vibrant and cosy restaurant in sunny South Bank, serving up rustic Italian cuisine for lunch and dinner. We recommend starting with the Arancini Ai Gamberi (prawn risotto arancini with mozzarella centre) to share! For great value for food, drinks and great atmosphere we recommend Lock'n'Load Bistro. Take a seat in their dining room or courtyards and get lost in their ambience of their tranquil gardens while sipping on one of their boutique ranges of drinks.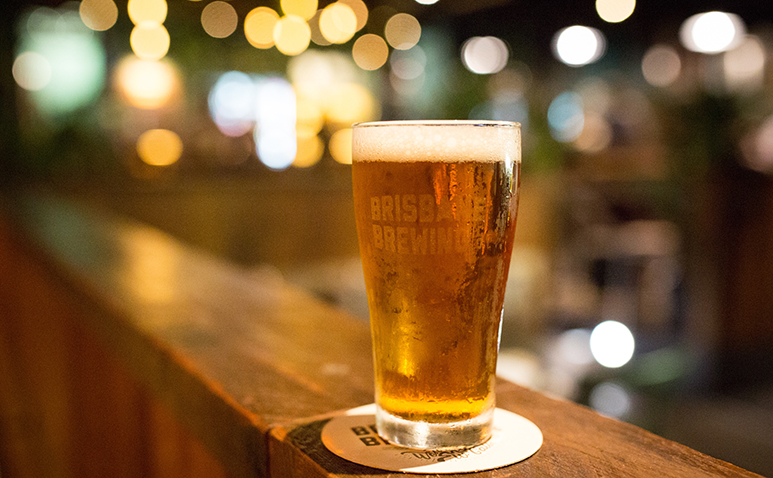 Thirsty?
If you're on the hunt for a good drink spot this Father's Day we've got some spots for you! If you're passionate about local and wanting tasty food to go with your drinks we recommend a trip to the Brewhouse, Woolloongabba. For our Western suburb readers, we've found your next favourite spot! Suburban Social bar and kitchen opens their doors to all visitors alike for great food and even better beer. For contemporary QLD beer lovers we recommend checking out the Woolly Mammoth Alehouse, for their craft beer and rustic food off-the-bone. Another great hidden gem is concealed down Fish Lane is South Brisbane, Saccharomyces offers an extensive range of local and imported craft beers on tap and packaged!
For those who are looking for a fresh atmosphere with friendly staff with great beer we have some cool options for you! Inspired by the grungy but charming streets of New York, the Manhattan Line offers a deliciously tempting yet simple menu that compliments their range of whiskeys, beer and cocktails on offer. For a homely retro-themed craft beer and wine bar, overflowing with vintage knick-knacks and kitsch curios, we recommend Can you Keep a Secret! Smoky mirrors, mosaic tiled floors, sounds like something you'd find in a Parisian salon, Gerties, New Farm is the perfect spot to end your night with dad with a few drinks.. or four.
For fresh tunes and live Dj sets nightly, we recommend Barbara, their daily specials and wine club Wednesdays tick our boxes! Open seven days a week till late Archive Beer Boutique is a great spot if you're looking for chill vibes, live music and great food and drinks, and while you're there, why not buy a bottle or growler from Next Door's bottle shop! Whether your dads a self-proclaimed beer connoisseur or you're just looking for fresh boutique craft beers, brewed on site, head to Brisbane Brewing Co. or, the Catchment Brewing Co, which will cater to all your flavour needs.
About the Author
Jess Robertson, a self-proclaimed coffee snob, fitness junkie and tasty food activist has a hunger for adventure and travel, but can appreciate a good Netflix and sleep session. With a passion for equality for all living beings she aims to be the best version of herself, all the while indulging on what life has to offer. As she enters her final stages of her Marketing, PR and Journalism degree, she often finds herself in coffee shops spending unnecessary amounts of money on avo toast, all in the hopes of finding Brisbane's best coffee spot.