11 Luxe Local Labels
Shop 'til you drop at these beautiful boutiques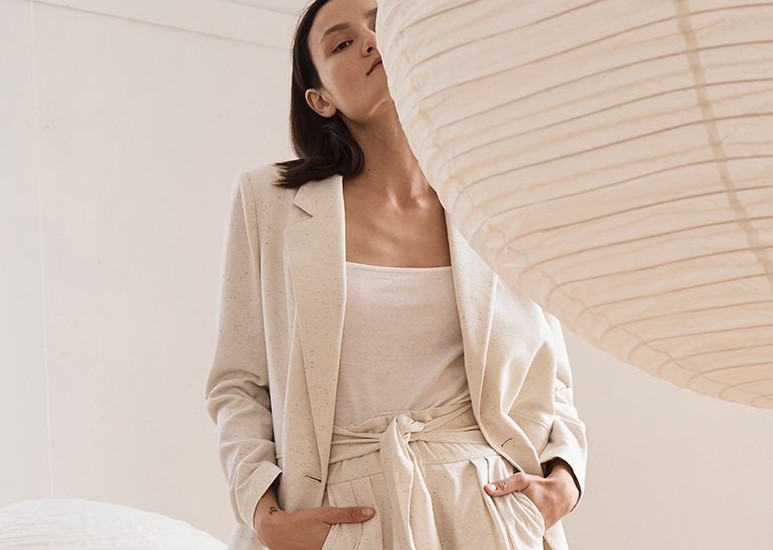 Who doesn't love the thrill of purchasing some new goodies for your wardrobe? I know I do. If you're like me, though, you've spent the last four months in your sweats and slippers all thanks to that dreaded c-word. The easing of restrictions across Queensland and New South Wales calls for a wardrobe overhaul, and there's no better time to shop local. From luxurious and linen to thrifted successes, there's something for everyone to jazz up their post-lockdown style.
From fashionistas to fashion-misters, these boutiques have got your back (no pun intended).
BRISBANE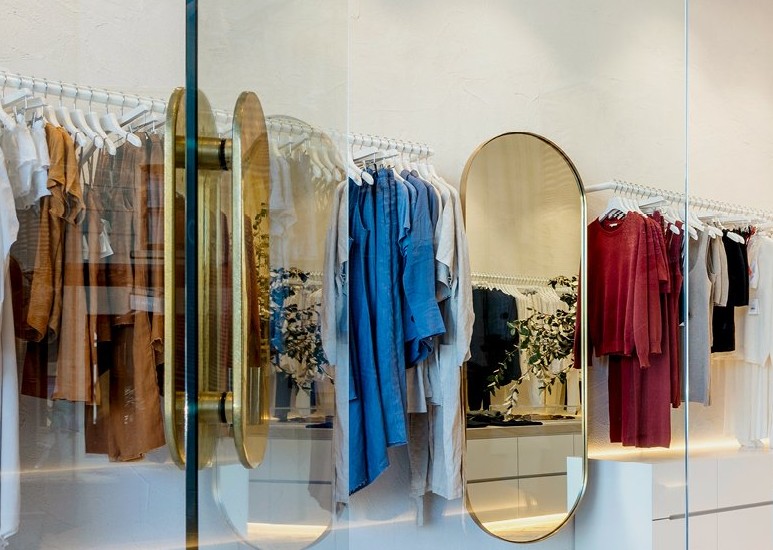 VENROY | James Street
Starting uber-local in the heart of Brisbane's James Street, we bring you ultra-luxe label (without an ultra-luxe price tag) Venroy. The guys at Venroy have spent ten years perfecting and evolving their brand to the gem it is today. Their threads are made from all the good stuff including linen, organic cotton, delicious cashmere and Japanese denim, leaving your skin feeling silky soft. Trust me, you won't want to miss this one.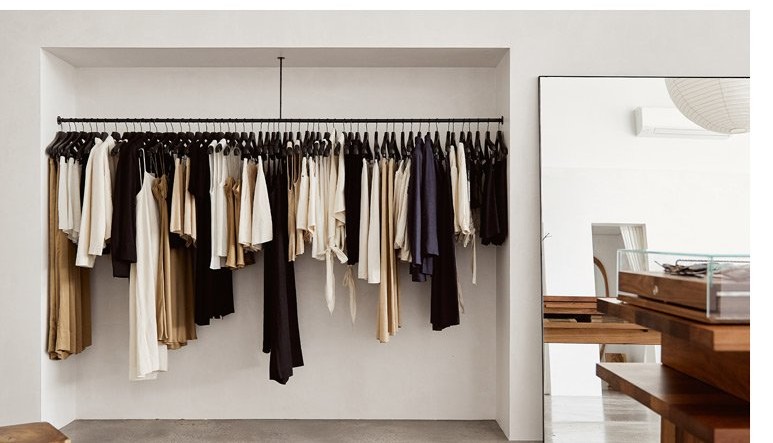 ST AGNI | James Street
Quickly growing into one of James Street's staple boutiques, St Agni is another homegrown success worth visiting. Founded in iconic Byron Bay, St Agni is a self-proclaimed "luxury lifestyle brand" with a focus on slow fashion and sustainability. Their quality clothing and leather footwear are designed to last, making it a perfect pit-stop in your post-Covid shopping spree.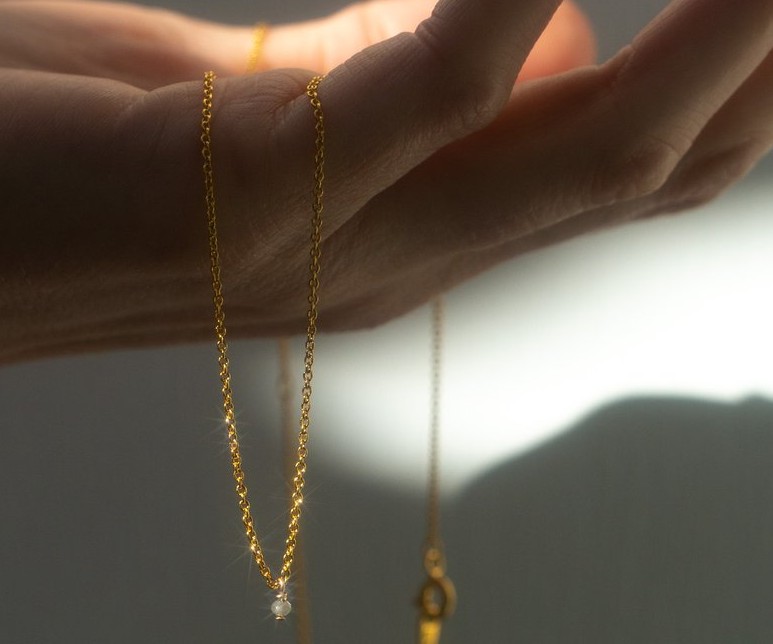 A favourite among Brisbanites, Molten Store believes in sparkling responsibly. Their jewellery is primarily made from restored jewels with rich history and precious stones. Sitting pretty on James Street amongst some of Australia's most iconic brands, Molten Store is a playground for jewellery lovers with pieces to suit every budget. From diamonds to pearls to Australian gems, Molten Store has it all.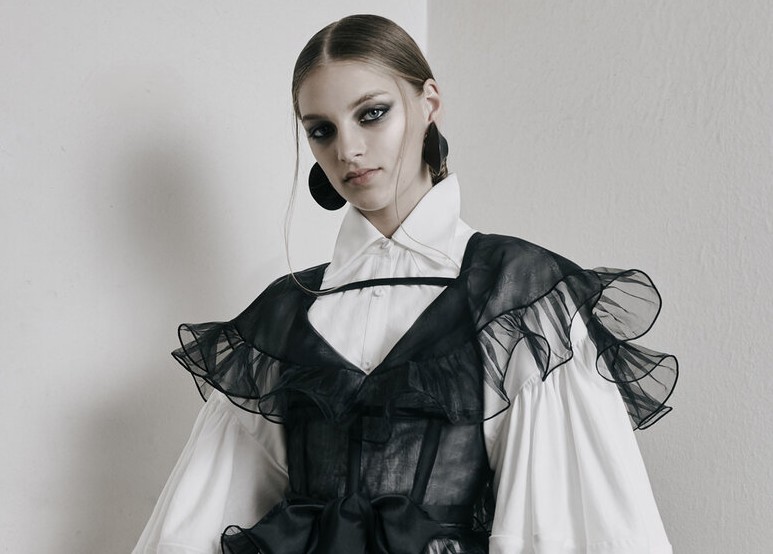 Continuing with the James Street trend, we bring you Gail Sorronda. A favourite among celebrities and locals alike, Gail Sorronda is high fashion meets minimalistic. Despite using darker tones, her clothing is a breath of fresh air in a world of fast-fashion remakes. If you're after adding a point of difference to your wardrobe then look no further, Gail Sorronda is the label for you.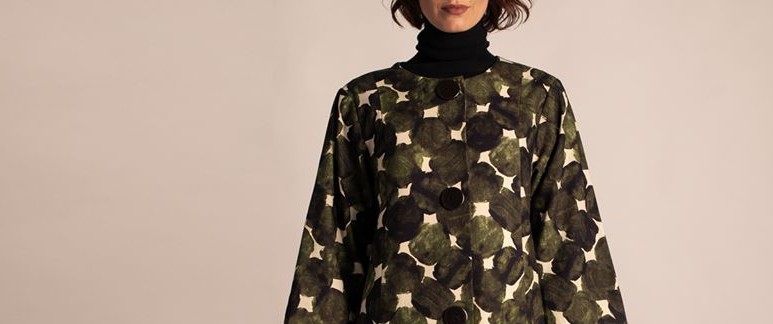 Known for its unique cuts and impeccable attention to detail, Dogstar has been a labour of love for years in Brisbane. Combining her love for asymmetric cuts and Japanese fabrics, founder Masayo Yasuki created the label aiming to generate timeless pieces that pave the way in the fashion industry. A piece from Dogstar will be the perfect addition to your wardrobe if you're wanting to add a tailored and futuristic flair.
GOLD COAST & HINTERLAND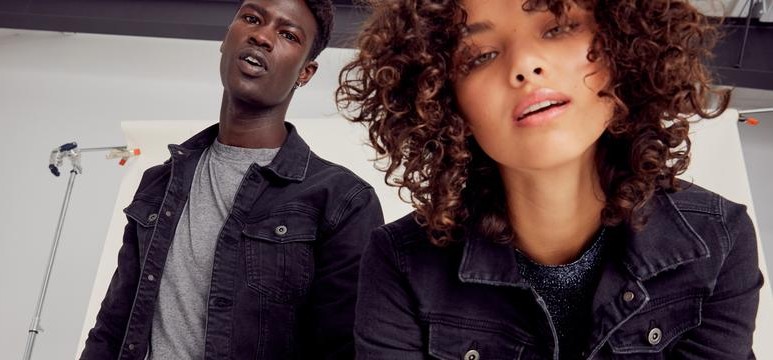 Outland Denim creates sustainable denim pieces while ensuring better futures for their employees – it's a win win! Gold Coast local James Bartle created the brand with the goal of producing employment and security for women who have experienced illegal sex trafficking. Today, the brand has over 100 employees from backgrounds of vulnerability and together they create products with less environmental-impact. In 2018, Outland Denim struck gold when Meghan Markle wore the brand on her trip to Australia, their sales catapulted and haven't stopped growing. So, head inland and check out some denim fit for a princess.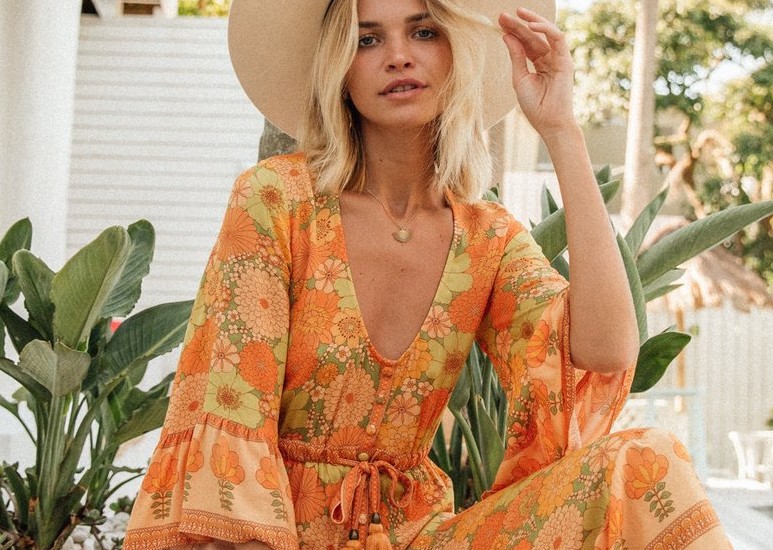 Inspired by mid-century extravagance, Nine Lives Bazaar has everything a lover of colour could desire. Born and bred on the southern Gold Coast, this brand has become a staple in every festival-goers wardrobe. Designed in Australia and ethically created in a Balinese sewing house, they describe their pieces as "wearable art" and it's easy to see why. Think 70's statement pieces with a sense of nostalgia and epic adventure, it's too dreamy to resist.

NORTHERN NSW
If your pockets are on the empty side after that pesky lockdown, now is the perfect time to bag a bargain. Since the border is finally open, why not take a trip down memory lane and pay a visit to this vintage thrift store in Tweed Heads? You could spend hours playing dress up and making your vintage dreams come true at Thrifty Threadz with their carefully curated collection of goodies. From 90's cool-girl vibes to 80's-inspired fashion, Thrifty Threadz has something for everyone.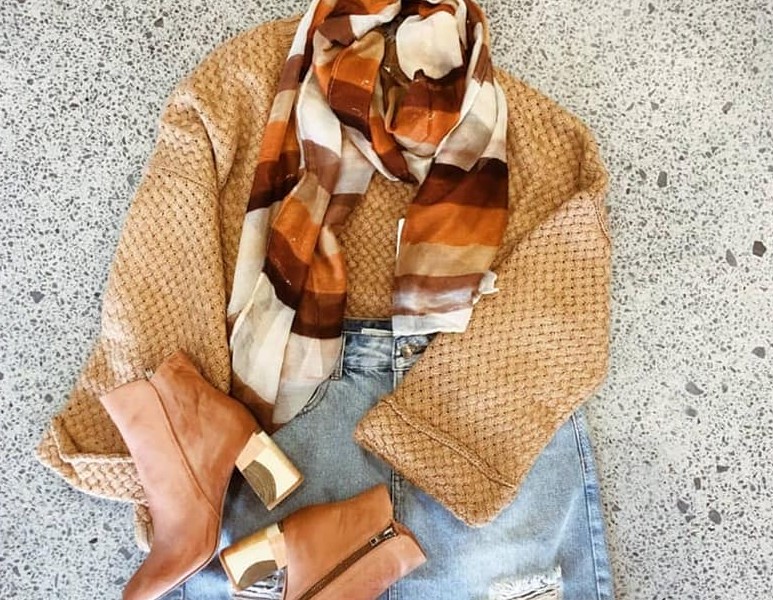 Head slightly further south after your trip to Thrifty Threadz and be sure to check out Sorella in quaint Kingscliff. Housing some of Australia's most well-known brands, Sorella has you covered from head to toe. A lady's haven, you can pick up some delicate jewellery, a voguish outfit and coastal-chic homewares. Sorella even has their own shoe line; a thoughtfully curated line of leather flats made from ethically sourced materials.
If you're up for a road trip, Saint Helena is the perfect destination. Named lovingly after the Saint Helena Range, a mountainous landscape between Byron Bay and Bangalow, the label's store is nestled on Bangalow's main street. Saint Helena has taken inspiration for its clothing from the area's laidback lifestyle, making their pieces the perfect addition to your wardrobe as we exit the cooler months. The brand prides itself on its high standards of ethics and materials, with all of their clothing made from only plant-based materials. If you're looking to be more environmentally conscious, this is the brand for you!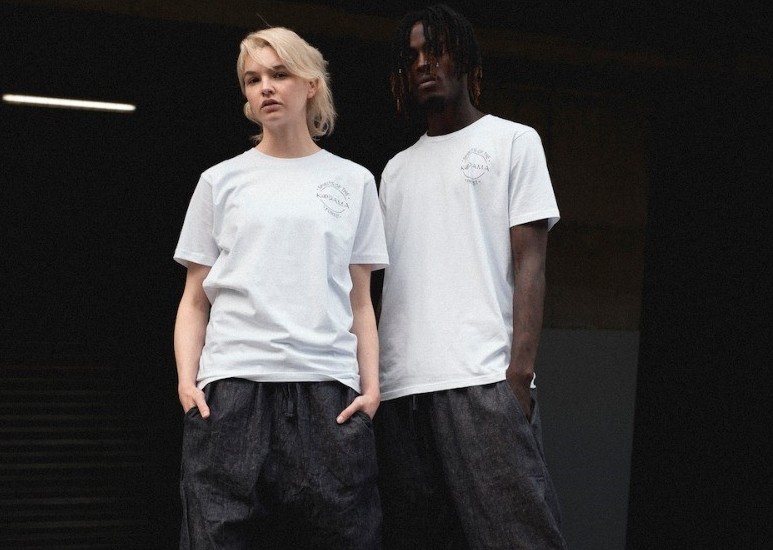 If you're not quite ready to leave your lockdown comfies behind, this athleisure brand will make your transition to post-Covid fashion a seamless one. Gents, I didn't make you read this entire article for nothing. I present to you Kodama. Lovingly designed and made in Melbourne, this sustainable urban-wear brand is named after Japanese spirits. Using hemp and organic cotton, Kodama is the ultimate unisex clothing line with its contemporary designs and structured silhouettes. You can only find these threads online, so be sure to check out their website.
Use this guide to make all your fashion dreams come true while supporting local businesses - it's never been more important to do so!