Word On The Street #130
Bites, Beers, Banter & Birthdays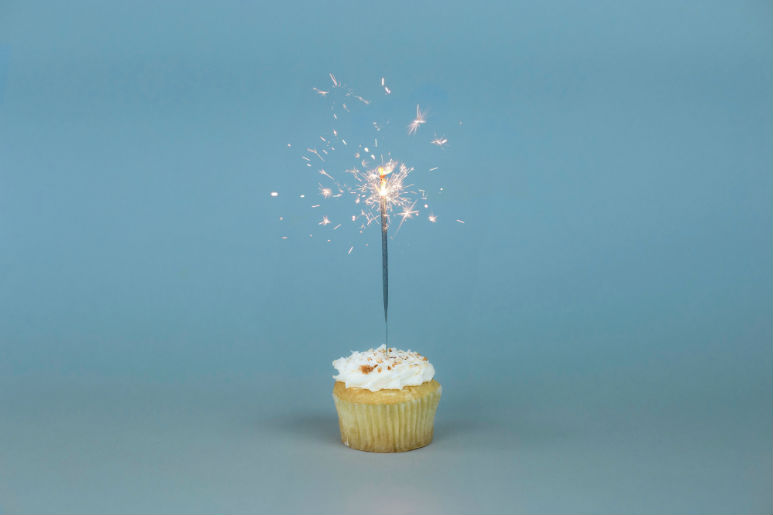 Birthdays are there to be celebrated, so let's celebrate Brisbane. You just bring yourself we've got everything else covered, the bites, the brews and the banter, it's all there. You'll think it's your birthday with all the gifts and surprises we've got in store. Oh and no need to bring a present, your presence is good enough for us. Although if you're feeling particularly giving a nice bottle of bubbly always goes down a treat, we're just kidding (kind of). Let the shenanigans commence.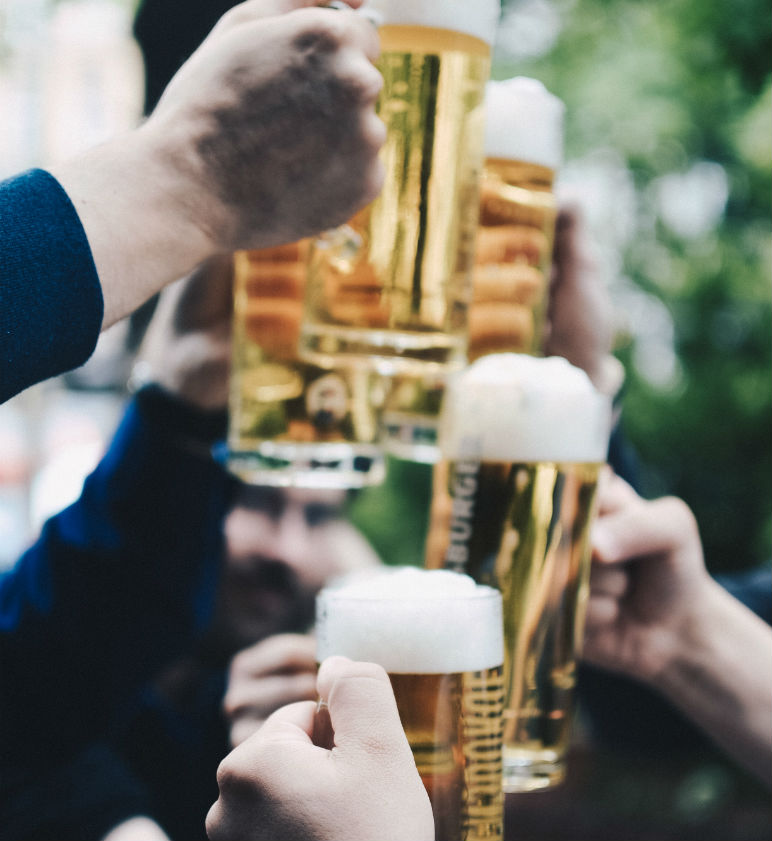 October 18
5 Beers, 4 Courses, 1 Hell of a good time.
Sniff and Sip is Brewhouse Brisbane's exploration of good beer and fine food, where both are served together across four courses. The last sesh for the year features 3 Ravens, where the 3 stands for the 3 ingredients that go into every beer – the craft, the passion and the good times, or the making, the inspiration and the quirk. We'll let you in on a little secret you'll be treated to 5 limited release beer (including a BBCo. collab).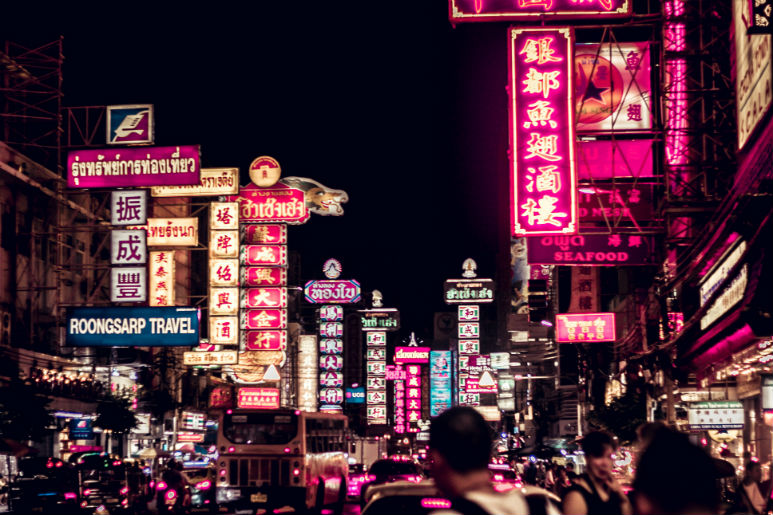 Neon Tiger | 27 Oct - 17 November
The adult gap-year you never knew you needed
Fast, frivolous and continuously flashing, the always-awake playground of a tourist mecca in Bangkok paints the scene for Neon Tiger – a new Australian musical love story. Ever wanted to run away from a broken heart? I think we've all been there. Andy is doing just that when she meets Arisa in party-district karaoke bar. Sparks fly and the rest is history. Everyone can relate to a romance like Andy's and Arisa's - that unexpected, electric, messy holiday romance.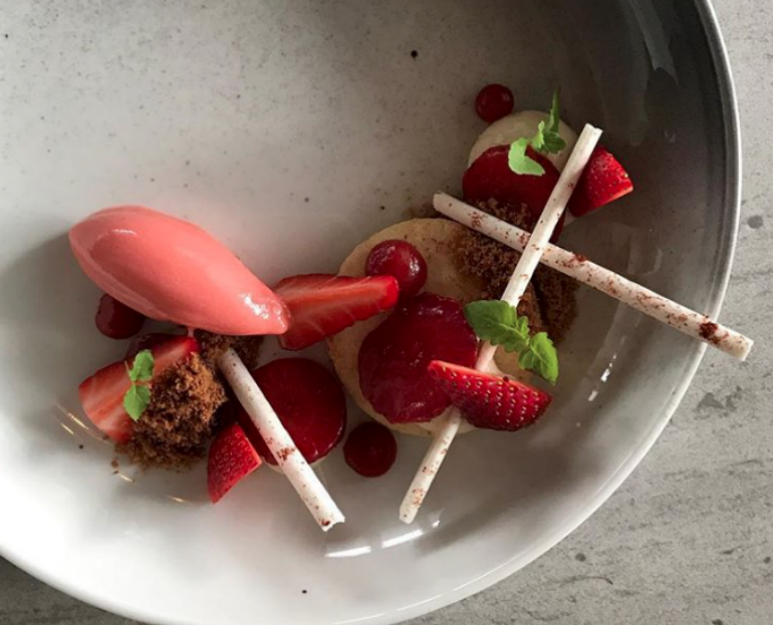 Brisbane born Dan Arnold has come home and let us tell you we've never been happier. Returning from the cobblestone streets of Paris with an abundance of culinary knowledge and techniques. Dan graces us with his creativity letting his imagination run wild in the open kitchen, with dishes often created and evolved in the moment, or created specially to suit dietary requirements. And we have to tell you about his knives. Why you may ask? Well … they were crafted by fifth-generation knife maker David Ponson from Thiers in France (where Dan and his wife Amelie lived), and replicate custom knives that Dan presented to the judges at Bocuse d'Or. Oh did we also forget to tell you that Dan ranked 8thin the world with his team at the Bocuse d'Or World Final in 2017. Aren't we lucky! Restaurant Dan Arnold, located in the Alex Perry Hotel on Ann Street, is a place where nature meets creativity.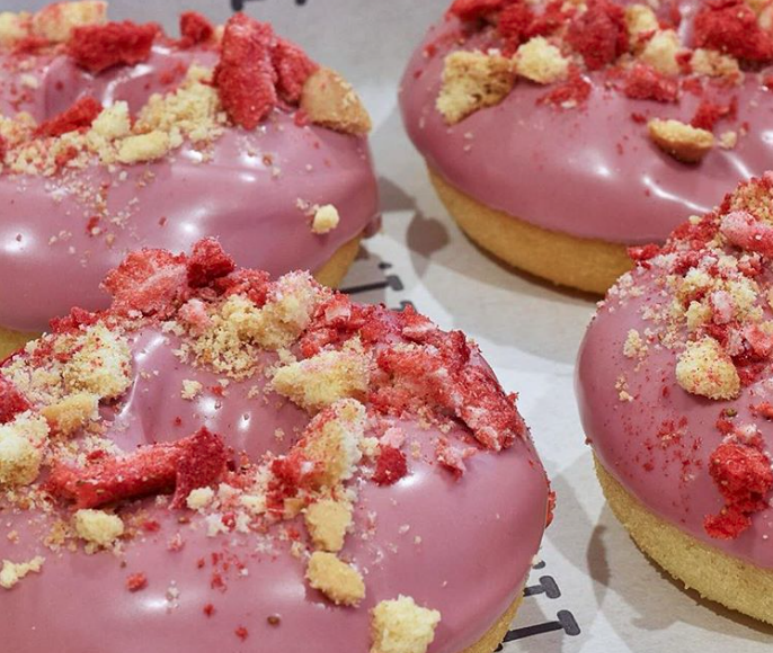 $3 Donuts All Day | 24 October
The love of our lives is turning 3 and we want to take this time to reflect on all the good times you have brought us. Thank you for always being there when we needed you, you've held our hands through the bad times and celebrated our good. We don't know where we'd be without your scrumptious food, delicious drinks and all round good vibe. You've been a great friend to us and we hope you enjoy celebrating your 3rd birthday. We wish we could spend every morning in your wonderland of gluten-free heaven and donuts embrace. We're so glad we get to watch you grow and blossom, here's to many more memories.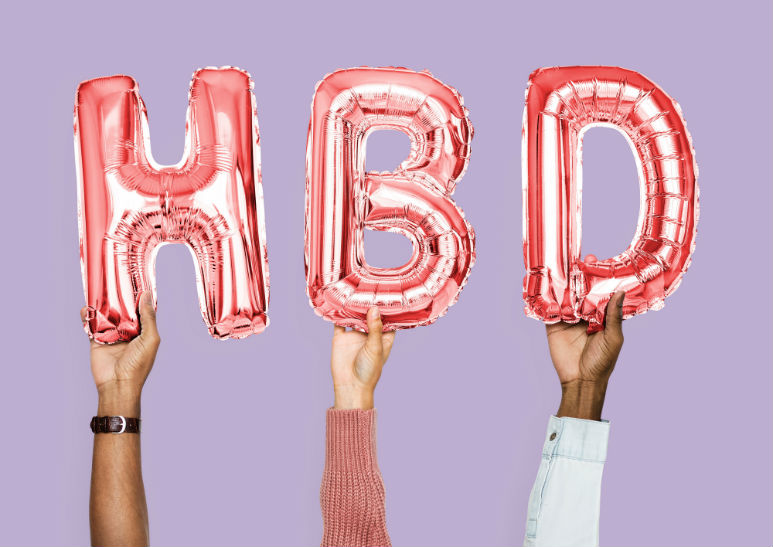 Nodo may be the love of our lives but let us tell you the Osbourne Hotel is our best friend who always knows how to show us a good time. Many a Friday nights you've escorted us through a night of good beer, good food and good laughs. We can't wait to celebrate your 1st birthday with entertainment, surprises and of course a glass of bubbles in hand.
Newmarket | 14 October
While we can't offer you a plane ticket to Venice we can offer you a full Italian experience. Say Ciao to Festitalia a portal back to the land of amazing food, amazing fashion and amazing entertainment. The Italians sure know how to create something spectacular. The whole day is dedicated to celebrating the richness of the Italian culture in its entirety – from the spirit and passion of its people to the romance of its language, its inimitable fashion, the radiance of its arts to the luscious wines and regional dishes acclaimed the world over. Indulge your senses everything Italy has to offer without needing to leave the city. Oh and we're also giving away 6 x Double Passes, just bring us back some vino.
About the Author

You can win Paige over with a bunch of daisies and a box of macaroons. If she's not travelling she's plotting a way to get there, and where isn't on her list. She wants to see it all. She eats way too much haribo whilst watching movies in bed and has a huge addiction to boy bands.